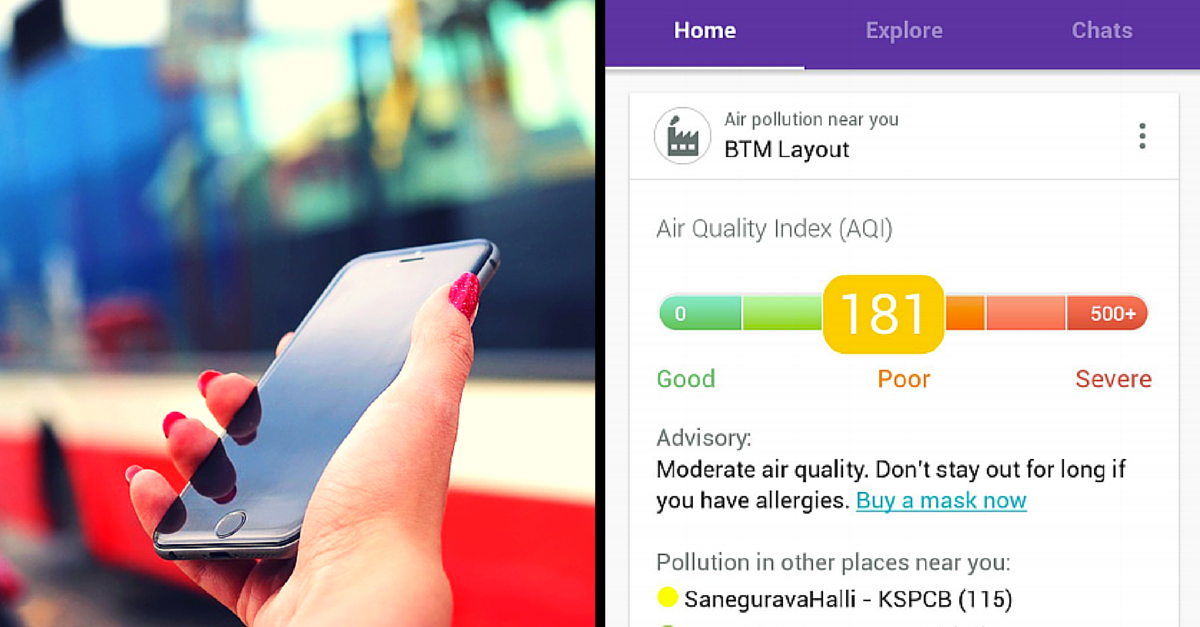 Helpchat is an Indian personal assistant app. At a time when India is struggling with a widespread pollution problem, they have launched a new feature that will empower users by letting them monitor air quality levels in their immediate surroundings.
---
This article is brought to you by Helpchat.
---
Helpchat, an Indian personal assistant app, has released a new feature to help citizens track air pollution quality levels.
In the current climate, when government and citizens are joining hands to combat pollution, Helpchat's new feature will give individuals the ability to monitor the air quality in their immediate surroundings.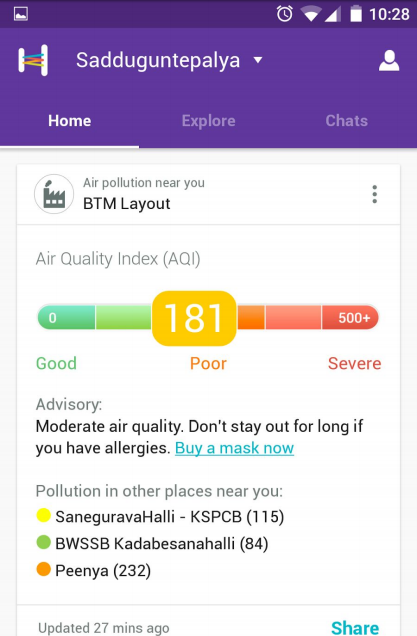 The app checks and informs users if the air they are breathing is toxic and suggests various ways to take precautions. It will show the Air Quality Index (AQI) reading from 0 to 500+ (0 being the cleanest and 500 being the worst air quality) and suggest a precautionary measure depending on the air quality. Should the app sense air quality getting below a certain point, it will send an alert to the user's smartphone.
In addition to this, it also suggests at-risk areas that one should avoid visiting in their city. The AQI index measures a number of volatile organic compounds (VOCs), carbon monoxide, and even cleaning agents and allergens that can damage lungs and cause long-term health problems. Since pollution directly impacts local weather, the app also tracks weather conditions and provides real time updates to users.
"At a time when everyone's major concern is air pollution,we thought of building an intelligent feature that can be of great help to people. Our pollution alerts will inform you about the air you are breathing and also suggest precautions to you. Going forward, we will enable people to buy pollution masks, suggest children-friendly outdoor zones, and even facilitate health checkups." says Ankur Singla, Founder and CEO of Helpchat
Over time, exposure to carbon monoxide and volatile organic compounds has been linked to an increased risk of respiratory diseases, heart disease, stroke, liver and brain damage, and even cancer. Most people don't find out there are regularly exposed to highly toxic air until it's too late.
Helpchat's new feature can be especially useful in cities like Delhi — where the government is already introducing measures like the odd-even rule for vehicles.
"We are launching this feature to support the Delhi government and for people of India in their effort to control the rising pollution problem​", added Ankur.
The team at Helpchat has also analysed a few months' worth of pollution data from a number of Indian cities. Here is the report: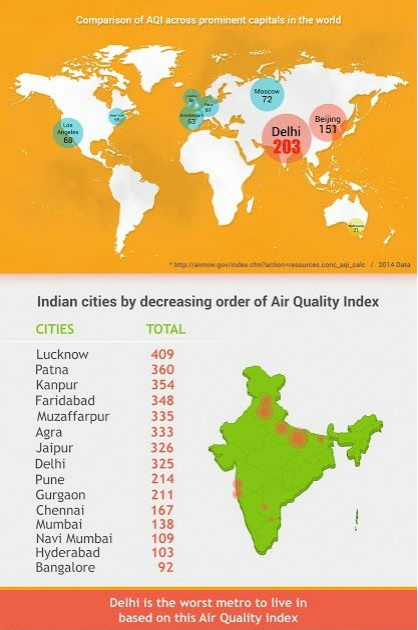 Helpchat's new feature can give citizens control over their options in our increasingly polluted cities. Citizens are an integral part of policy-making — and an informed public will be better able to influence public policy. This is essential if we want to bequeath a cleaner, pollution-free country to future generations. It's great that Indian startups are playing their part in this movement.
About Helpchat:
Helpchat is a personal assistant app that helps you get more things done. This could be anything – from recharging your phone to tech support, travel booking, holiday guidance, ordering groceries and food at your doorstep, providing shopping assistance, helping you find the best deals & coupons, web check-in and laundry.
You can download Helpchat from the Google Play Store here.
Featured image source (left): Pexels
Like this story? Or have something to share? Write to us: contact@thebetterindia.com, or connect with us on Facebook and Twitter (@thebetterindia).