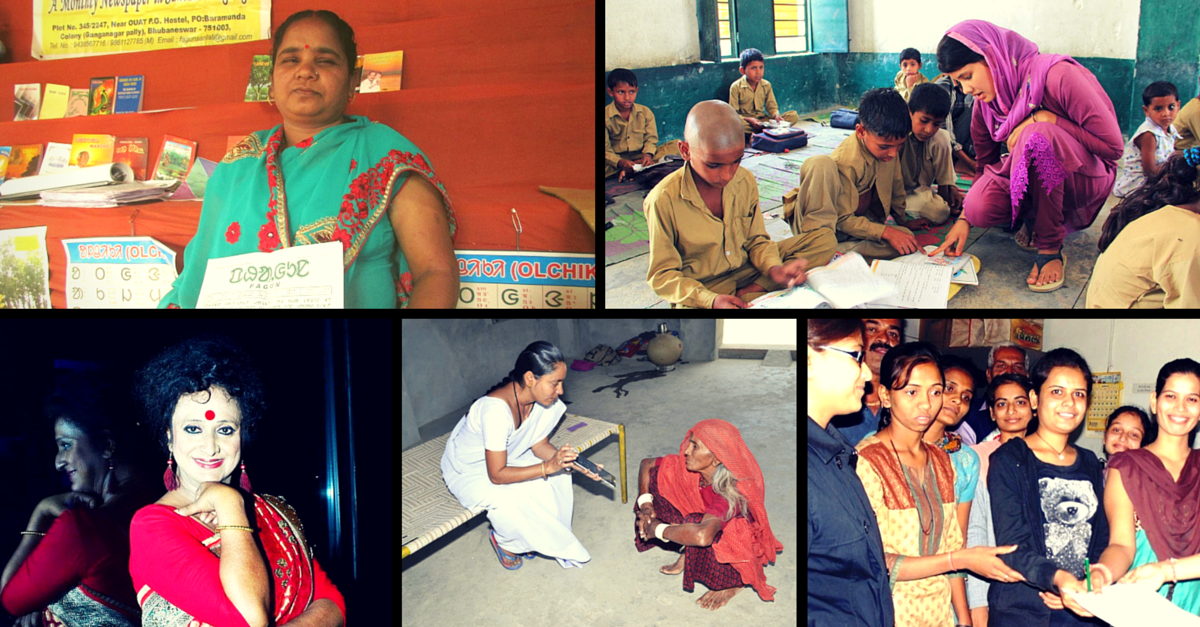 2015 was the year of many unseen and unsung heroines - women who broke stereotypes and achieved immense success for themselves and their communities. Here is a loud shout out to 5 such amazing women and their brilliant work.
2015 was the year of many unseen and unsung heroines – women who broke stereotypes and achieved immense success for themselves and their communities. Here is a loud shout out to 5 such amazing women and their brilliant work.
It's that time of the year again – a time to reflect on the year gone by, to look back at the world events that changed the course of people's lives, the newsmakers who created a stir, and the defining scientific and artistic breakthroughs that wowed everyone. It's also time to honour the unseen and unsung heroines of the year.
So here's a loud shout out to sarpanch Hinal Patel and her all-women village council in Gujarat that has shattered the negative stereotype that grassroots women leaders are 'weak' and 'ineffective'; 19-year-old Zainab from a dusty village in Uttar Pradesh, where this former child labourer is running a makeshift school for children; Auxiliary Nurse Midwife (ANM) Meenakshi, who is using her a 'smart' new best friend, a tablet PC, to counsel young girls and mothers in Rajasthan about their health; Manabi Bandyopadhyay, the first transgender in the country to head a college; and editor-publisher Malati Murmu, who is single-handedly bringing out a newspaper in her tribal Santali language in a bid to preserve her native literature.
1. These Girls Lead at the Grassroots: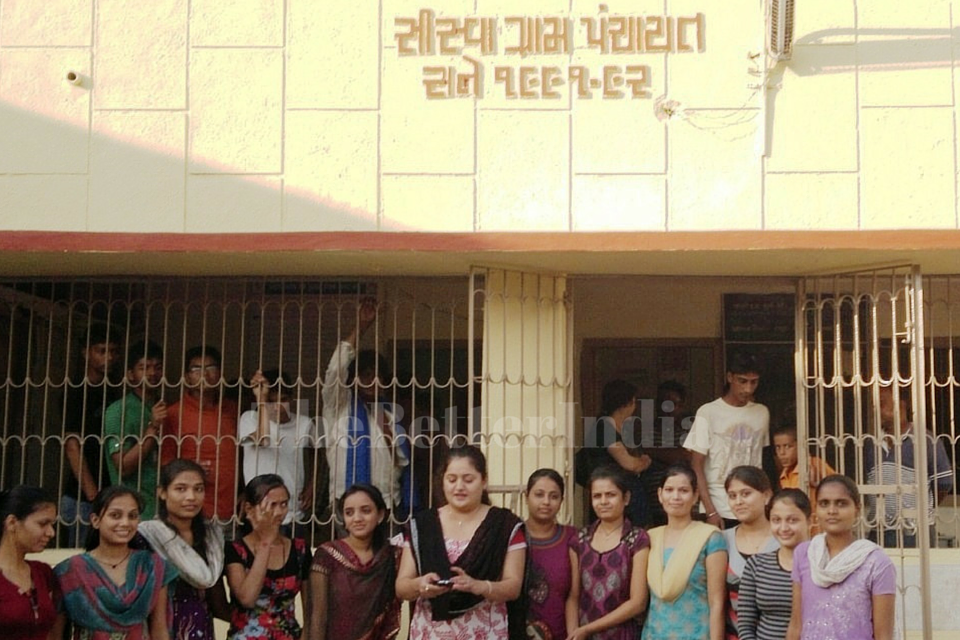 Hinal Patel is a nursing graduate, Radha Patel is an engineer, Nisha Patel works as a manager at a motorbike showroom, while Viralben Sarvaiya is a Pharma student. Busy with their jobs and studies during the week, these young women make it a point to meet each other every Sunday at Hinal's house. But this is not your ordinary close-knit group that hangs out to swap gossip. They are members of the all-women Gram Panchayat of Sisva village in Gujarat's Anand district.
Under the able leadership of sarpanch Hinal Patel, 12 women, all of whom are unmarried, well-qualified and between 21 and 26 years, have been efficiently implementing a sound development agenda for their village. Right at the onset, the girls divided the work according to their skills and interests. Hinal and Viral decided to deal with health issues, Radha took to overseeing infrastructure creation and the commerce and management graduates in the group decide to share the accounting and money management duties.
Consequently, a lot has been accomplished over the last few years.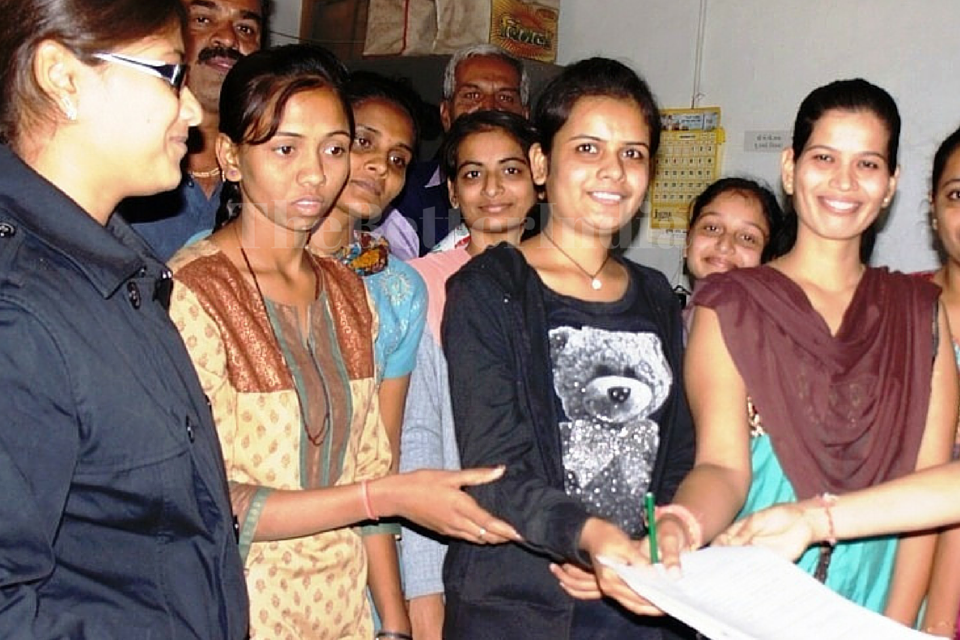 Together they have established two Reverse Osmosis (RO) water plants that provide potable water to families. Today, not only does each home have a toilet, but a few public utilities have been constructed strategically to eliminate open defecation too. Additionally, all roads have been paved and duly lined with solar lights. Garbage bins have been placed in all the right places and the market area has been cleaned.
While there may be a general tendency to stereotype women panchayat members as 'weak' and 'ineffective' Hinal's team is anything but that.
"We are normal girls, who have big dreams and who love to have fun with our friends. However, we are aware of our responsibilities as panchayat members and hope that our example will motivate parents to encourage their daughters to participate in grassroots politics," signs off Viral.
— Anuradha Shukla
2. Former Child Labourer Zainab Crusades for Education: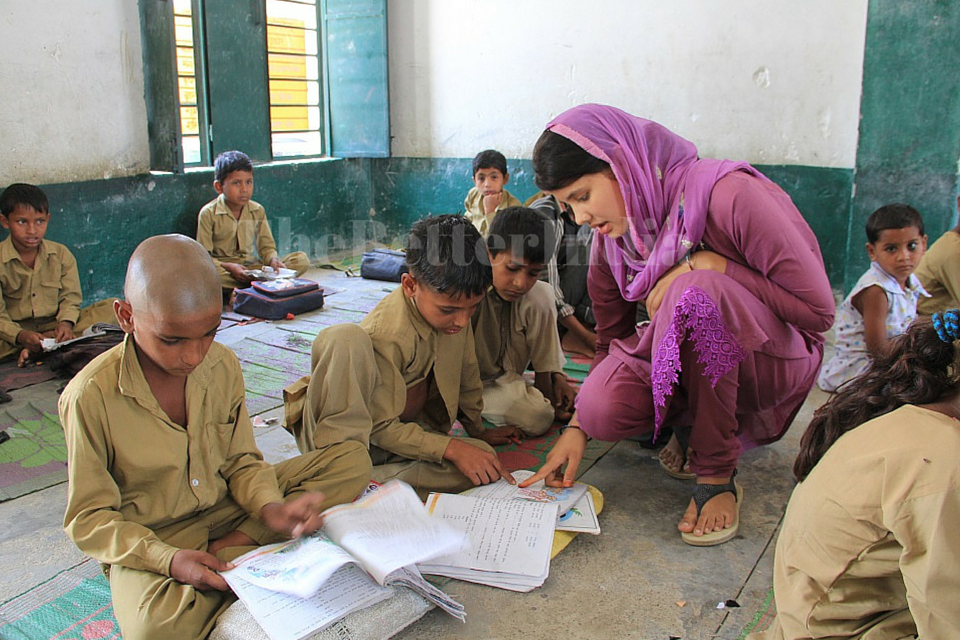 It's eight in the morning and Zainab has already said her prayers, prepared the morning meal and even put in an hour of studies before she readies to take classes for a few students and their mothers living in her neighbourhood. But that is not the most remarkable thing about this 19-year-old from Chandora, a small village near Meerut in Uttar Pradesh. Zainab was an industrious child labourer, who has transformed herself into an activist committed to the cause of children's education.
She was only 10 when she was first taught how to stitch footballs.
"My peers had started when they were as young as four or five years old. There would hardly be any boys doing this; only girls because they were not sent to school and had to lend a helping hand in earning for the family," she recalls.
The year 2006 was a landmark for Zainab. She was in Class 5 when the Bachpan Bachao Andolan, a child rights movement, came into their village. They proposed the idea of creating a Bal Panchayat through which children can shun child labour and talk about issues that were affecting them. After an election, little Zainab emerged as the Bal Pradhan.
"Right from the start my objective was straightforward – tell the children to stop stitching footballs and attend school. Over the years, I have kept up my engagement with the community, persuading parents to send children to school. At present, 120 children are enrolled in my village school and not a single child in Chandora is illiterate," elaborates the teenager, who has enrolled to do her Masters in Social Work (MSW).
What has given Zainab a reason to smile the widest, though, is the realisation of a long-cherished dream – that of getting a high school or college built in Chandora.
"The state government after seeing my concerted endeavours has decided to make an intermediary college in my village. The construction has started and, hopefully, the classes would begin next year," she concludes.
— Azera Parveen Rahman
3. Malati is a Proud Heritage-Keeper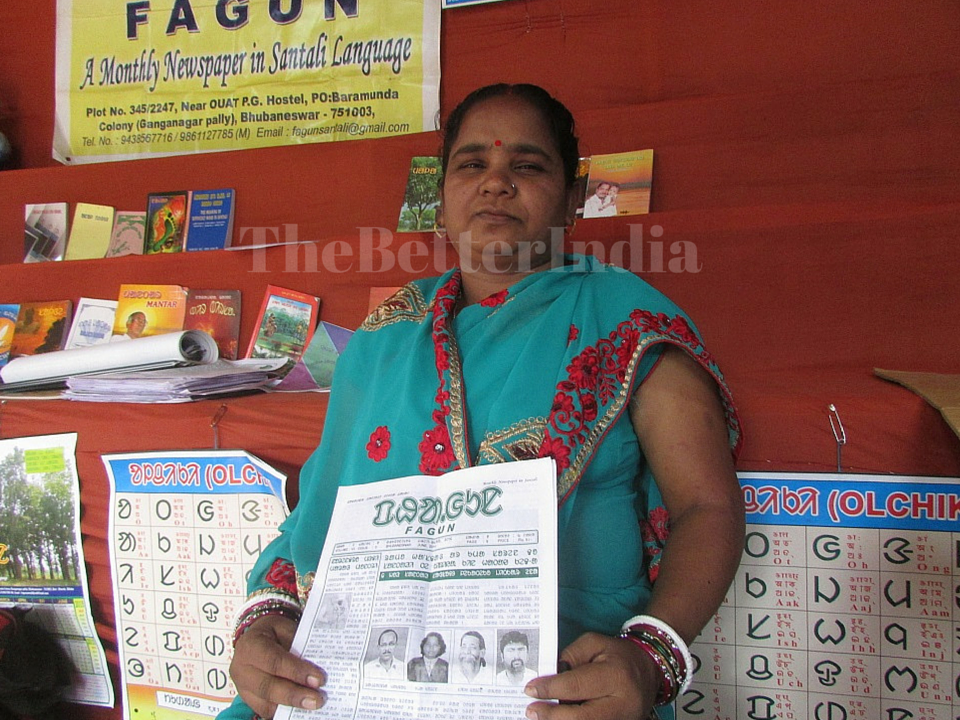 Every time Malati Murmu holds a print copy of Fagun, the only newspaper in the country that is published in Santali language, she feels a great rush of thrill and satisfaction. This Santal tribal woman, who hails from Mayurbhanj district and has done her matriculation in Santali, got the idea of putting together a publication in her native language when in 2003, four tribal languages, Santali, Bodo, Maithili and Dogri, were officially recognised and included in the 8th Schedule of the Indian Constitution.
"I felt Santal people needed something more to feel connected to each other and their culture. Whereas there was a body of work in the form of Santali literature and magazines, there was no newspaper that could bring everyday news and views to them. I decided to fill this void by publishing Fagun," elaborates Murmu, who is based in Bhubaneswar.
But publishing a newspaper is not easy business. She did not have the kind of finances needed to get such an ambitious project rolling. So she got in touch with some prominent members of the community to invest. While Fagun's inaugural edition had a print run of 500 copies, today it is up to 5,000.
According to Census 2011, there are 8,94,764 Santali speaking people in India.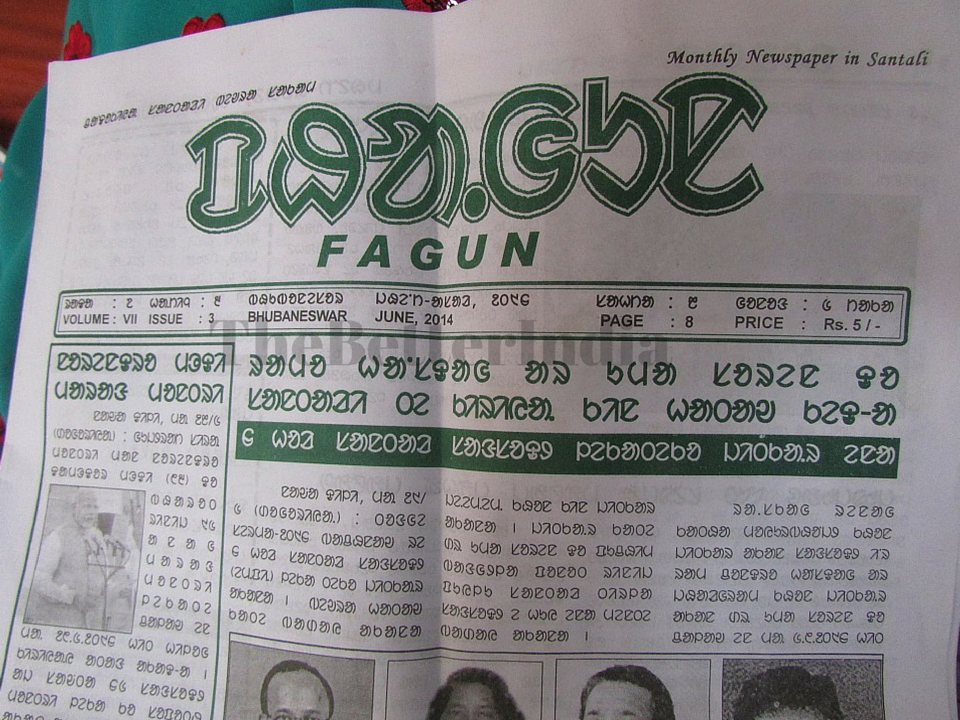 "While I don't deny the fact that it is important to know other, more mainstream languages in order to do well, one need not completely lose touch with one's mother tongue. I feel it's important for Santali people to ensure that their children are familiar with our literature, culture and traditions. So the monthly paper's content is engaging. Apart from regular news items and editorials, you will find articles, short stories, poems, a special section for women and children and a section on events," shares Murmu.
A person's mother tongue is usually their strongest language of expression and Murmu is doing her bit to make sure that Santalis stay connected to their unique heritage.
— Rakhi Ghosh
4. Meenakshi is a Smart ANM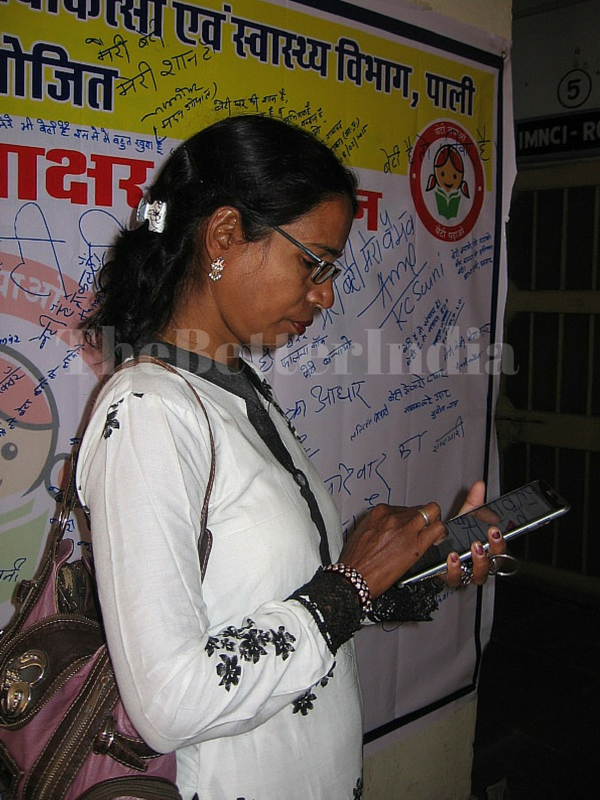 Meenakshi, an Auxiliary Nurse Midwife (ANM) from Gurlai in Pali district of Rajasthan, takes her work very seriously. Till recently, she used to have a tough time explaining to expectant women in her area why anaemia could be life threatening for them and their baby. Despite repeatedly describing in detail the adverse consequences of neglecting their health and not having food with adequate nutritional input, most could never really understand the significance of Meenakshi's words. However, ever since this committed health worker has got a 'smart' new best friend, a tablet PC, tracking maternal and child healthcare has become easier and more efficient.
Her tablet PC comes pre-loaded with an Android-based application called 'e-Jan Swasthya' and it helps her maintain crucial data on pregnant women, lactating mothers and new-borns in their area.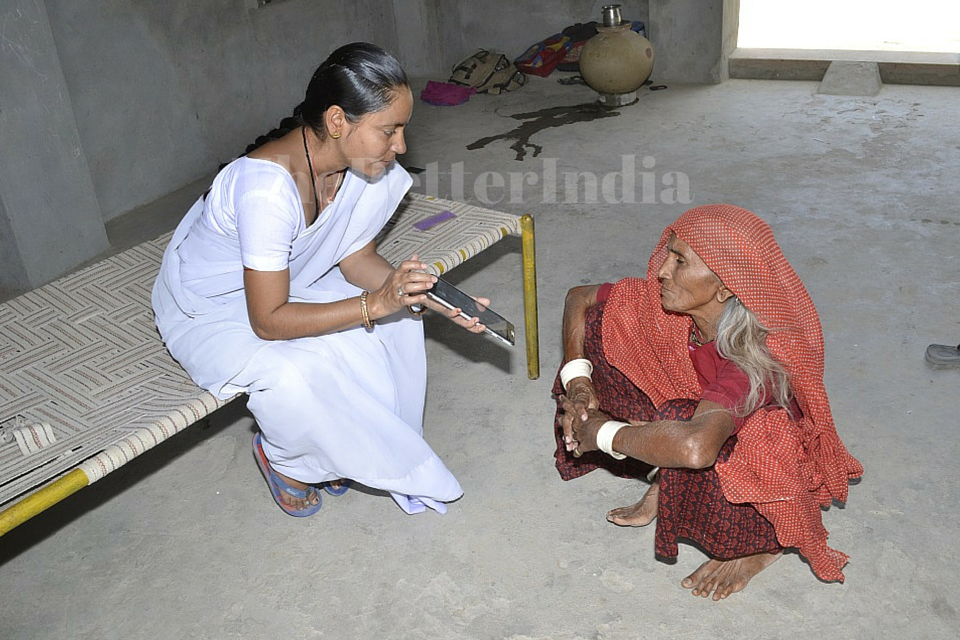 She says, "The device is handy for me as well as the women I am attending to. In the rural areas, people are generally illiterate and it is not easy for health workers like me to make them understand complicated issues, like the ill-effects of anaemia or malnutrition. The device comes loaded with educative videos that help women to understand why it is essential for them to pay attention to their diet or get their children vaccinated. Then there is an 'alert' feature in the tablet which instantly flashes if there is something alarming in the health indicators of a woman. For instance, if her blood pressure is high or the haemoglobin is low, I am able to assist her in getting timely attention."
In Gurlai, where Meenakshi is quite the centre of attention, the ANM is now well aware that anaemia is a major cause for concern.
She is specifically keeping an eye on the health of 38 women, a majority of whom have low haemoglobin levels.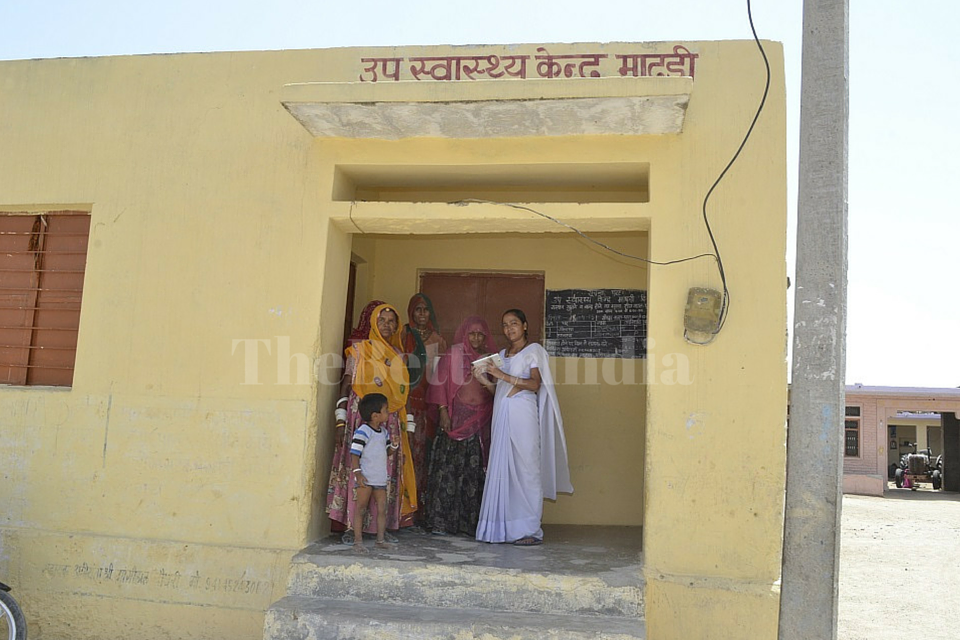 "Fortunately, at least I don't have to sit and put down data in notebooks. I can feed all the relevant data in my tablet quickly. One still has to maintain a Service Delivery Register with updated information on family welfare schemes, but any reduction in our burden is a good thing and gives me time to concentrate on fulfilling women's needs," she says.
— Abha Sharma
5. Anonymous Teacher Manabi is Now a Transgender Icon: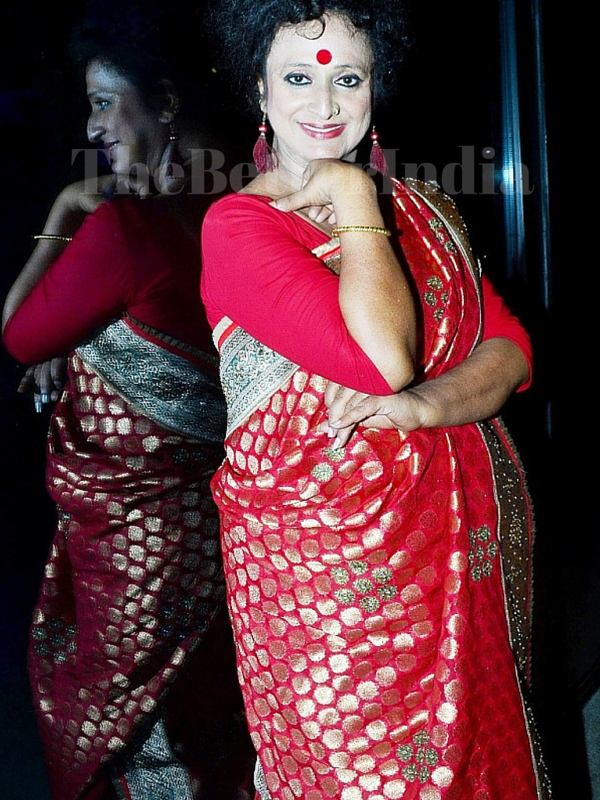 An academician who had undergone a male-to-female sex change operation in 2003, Manabi Bandyopadhyay, the first transgender in India to head a college, was appointed the principal of Krishnanagar Women's College, about 105 kilometres from Kolkata, West Bengal. This happened nearly a year after the Supreme Court officially recognised the long marginalised transgender community as the third gender.
"It has been a long struggle for me. But you should not confuse me with the urban face of the LGBT movement in India since I am not supported by big money or NGOs. I do not think I belong to the so-called mainstream movement. People like me, the transgenders, are happy in our own skin and we only need protection of our citizens' rights," she says.
Bandyopadhyay, who has been a teacher for nearly two decades besides being a popular opinion-maker on television debates on alternative sexuality, opines that the fight of gays and lesbians is different from that of the transgender community.
"Unlike the gays or lesbians, you will find transgender people begging for survival on the streets in the absence of work. A few end up as sex workers. The government should seriously consider providing us with avenues for gainful employment," she says.
Hope, optimism and the support of a loving family is what is driving Bandyopadhyay today. In fact, the college principal counts heavily on her adopted son, Debasish Manabiputra.
"I was a student in her class and she adopted me later. I could finish my studies and did my Masters in Bengali because of her. I love my mother and I hope more such people are able to come out and live their life on their own terms," he remarks.
Bandyopadhyay may not be a favourite of the paparazzi, but she is certainly an icon.
— Sujoy Dhar
Like this story? Or have something to share? Write to us: contact@thebetterindia.com, or connect with us on Facebook and Twitter (@thebetterindia).
We bring stories straight from the heart of India, to inspire millions and create a wave of impact. Our positive movement is growing bigger everyday, and we would love for you to join it.
Please contribute whatever you can, every little penny helps our team in bringing you more stories that support dreams and spread hope.
Tell Us More