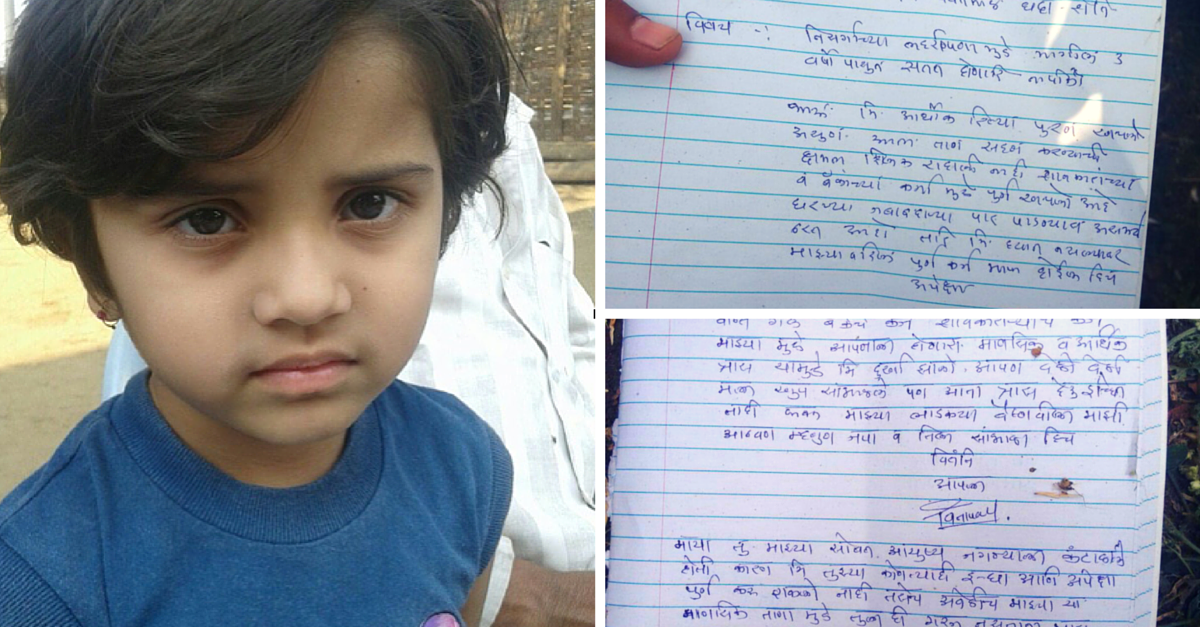 Vishal Pawar was a young, hard-working farmer. Repeated years of drought wreaked havoc on his income and the loan burden became too much for him to bear. His suicide now leaves his wife, daughter and parents vulnerable. Read how you can help Vishal's family.
This is a part of our series #SaveFarmerFamilies where we feature the family of a farmer who has committed suicide. We aim to showcase their plight and raise funds to help setup sustainable businesses for these families.
Name: Vishal Pawar, Village: Marwadi, Taluk: Ner, District: Yavatmal
Mr. Namdev Pawar is a retired police constable. His only son Vishal was always passionate about farming. So, even though his father wanted him to join the police department, he started working in a pesticide company and helping farmers. In 2010, he left his job and decided to pursue his passion for farming. The family owned 15 acres land, which was more than enough to give them a respectful living.
As Vishal was well educated, he used new techniques and various effective methods of farming. He built a well in his farm which gave enough water for the entire 15 acres. However, the year 2013 brought a major setback in Vishal's life. The drought made the only well in the farm go completely dry. But this did not stop Vishal from farming again. He dug a small pond in the farm and set up the boring. But the coming year was even more difficult. This time Vishal decided to take up an extra 10-acre land on lease so that he could repay the loans that he had taken from some private banks and a villager. The villager was constantly behind him to get back the Rs. 25000 that was indebted to him. But despite many efforts, Vishal could not repay it and the villager lodged a case against him. Vishal worked harder and believed that the yield in his 15 acres and the leased 10 acres would be enough to repay all the loans.
But nature had different plans. The land reaped only 10% of what was expected. And on December 18, 2015, Vishal decided to give up.
Four suicide notes were found near Vishal's body, which read as follows-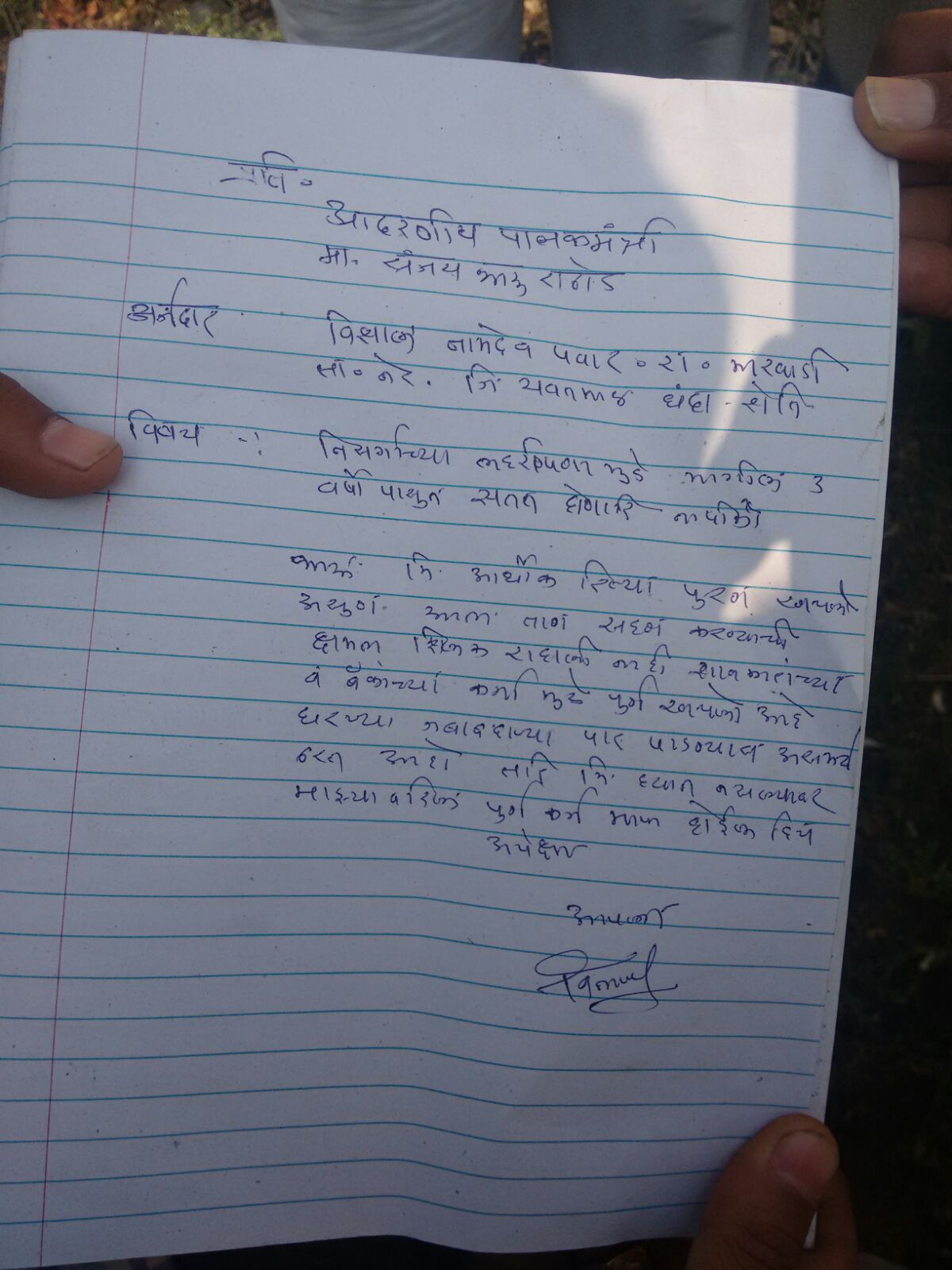 To,
Respected Guardian Minister.
Sanjay Rathod Saheb,
I have not been able to reap my crop due to bad Monsoon. There is Drought.
 I was therefore not in a position to repay the Bank and my Debtors. 
I am totally bankrupt and broken.
 I am unable to take the responsibility and look after my family.
 Please do ensure to take off the debt when I am no longer there. This is a Plea..
– Vishal Pawar
To,
Ner Urban Credit Cooperative Bank Sanchalak Mandal and Main Branch Manager.
Subject: My last wish is to waive-off my loan taken from your bank.
I am a regular customer of your bank and I have taken loan for farming but since last 3 years there has been no rain hence I am totally in loss and debt. At the end, I have no option other than committing suicide. My last wish is to waive off my loan so that my family can live without any burden.
Vishal Pawar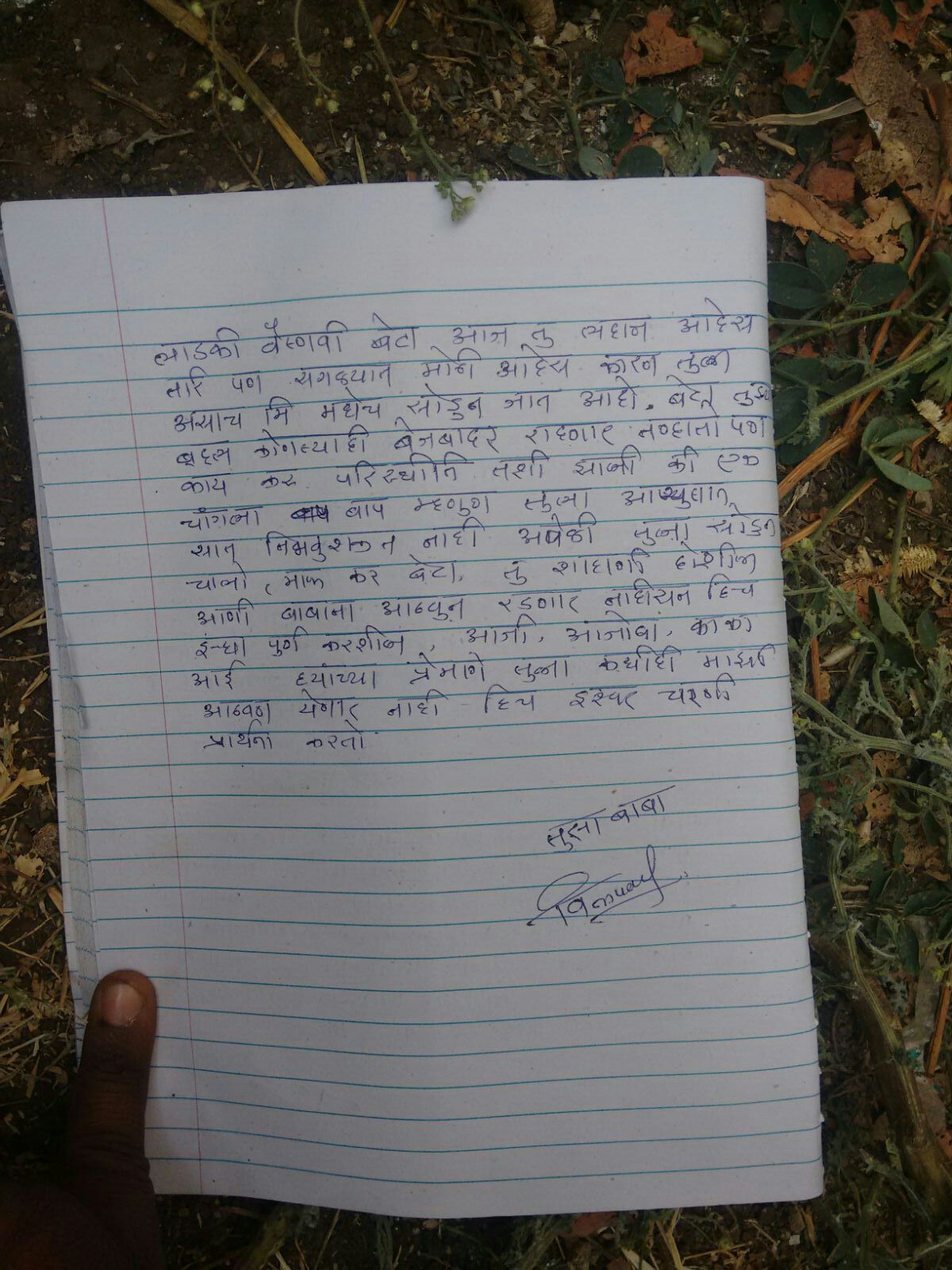 My dearest daughter, Vaishnavi,
You are a kid now but I am leaving you considering you are a grown up kid. I never wanted to be an irresponsible father but situation were such that I couldn't become a good father. As a father, I couldn't give you much, hence leaving you alone. Please forgive me. When you grow up, you will realize my situation. Please do me a favor – Please don't cry, missing me. Grandfather, grandmother, Uncle and Mother will love you so much that you will never miss me. That's the only thing I pray for.
Father, Mother, Vinu, Guddu, I have a huge loan which I am unable to repay, hence I am committing suicide. I have tried all the possibilities to get rid of this loan but the situation was bad and I couldn't succeed in minimizing the bank loan or the personal loan from Savkar. I had always been sad to see you all unhappy because of mental and monetary troubles. You were always motivating and supporting me but now, I don't want to give any trouble to you. I request you to take care of Vaishnavi.
Vishal Pawar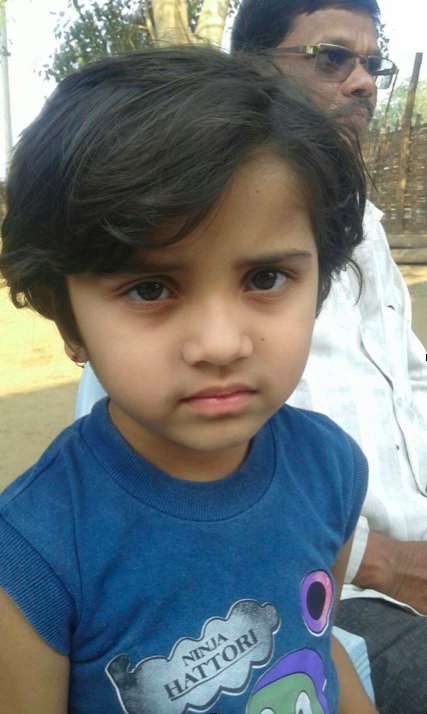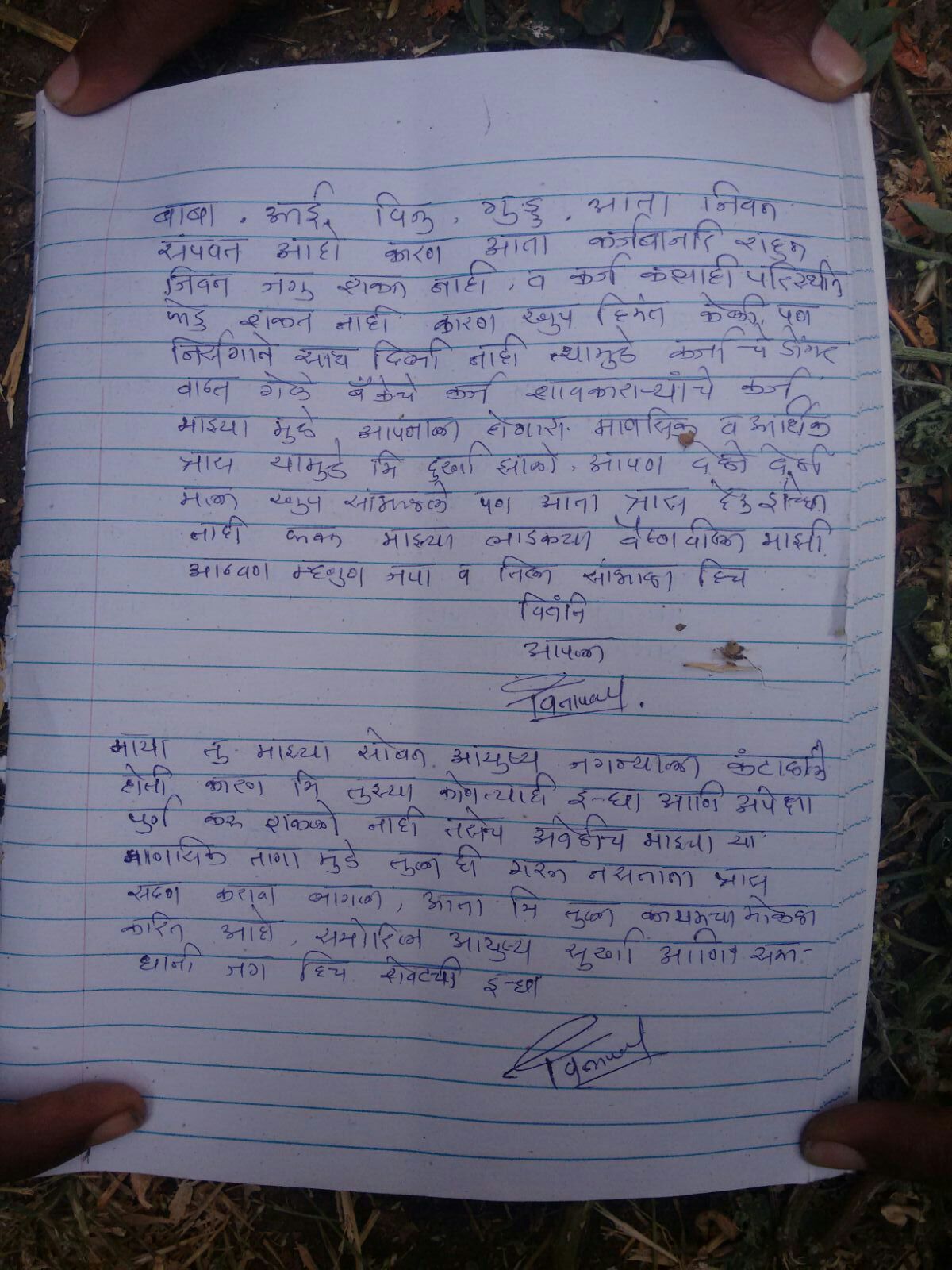 Maya, you were tired of life with me and with our poor situation because I never fulfilled your dreams and wishes. I was always tensed to see you worrying because of my tension. Now, I am leaving this world. My last wish is that you should live your future life happily.
Vishal Pawar
UPDATE: We've reached the target amount to support 35 widows within just 6 days of running this series of stories! Thank you everybody & we shall keep posting updates on how the funds are being used to empower the widows
The Better India in association with Shivprabha Charitable Trust has started a fund-raiser to help 35 wives of farmers who committed suicide.
Your contribution will be used to train each of these 35 wives in skills such as tailoring and they will also be given a sewing machine each. Our target is to raise INR 3,50,000
Want to contribute more? Please click here to select the amount of your choice.
About Shivprabha Trust
Shivprabha Trust works in rural India for the Rural Development, Education, Yoga and health. They also work on electrifying un-electrified areas and till date have touched 400 lives in 6 villages in the past 8 years. The aim of this particular campaign is to empower the wives of the farmers who passed away in Maharashtra, India.
Shivprabha Trust wants to provide assured monthly income to wives of farmers through Mahila Gruh Udyog and has started this initiative in one village currently.