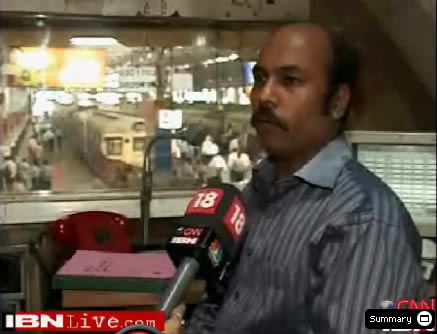 It has been difficult for us here at The Better India to continue to keep our spirits high during these times. The Mumbai tragedy has shaken our belief in a secure and progressive nation. And when we were just beginning to flounder in our faith of keeping this initiative alive, there appear sparks of hope in the form of people like V D Zhende, who did a great job of saving hundreds of lives during the CST station firing in Mumbai.
Mr. Zhende is a Railways timetable announcer at the Chhatrapati Shivaji Terminus. Nimisha Srivastava writes about Zhende in this article at IBNLive:
VD Zhende says, "I heard a loud explosion and then I saw public running. So, we started announcing for the government railway police (GRP) and the railway protection force (RPF)." 

However, the police for some reason did not appear on time.

"Only when public started coming with blood all over, I realised that there was some gunfight happening. So I started announcing that all passengers go out from platform 1 and not go towards the main line, recalls Zhende.
We thank people like Zhende and the numerous other unsung heroes who did their bit to save the lives of our countrymen.
Please click here to watch the video interview of Mr. Zhende.
Read the article here.