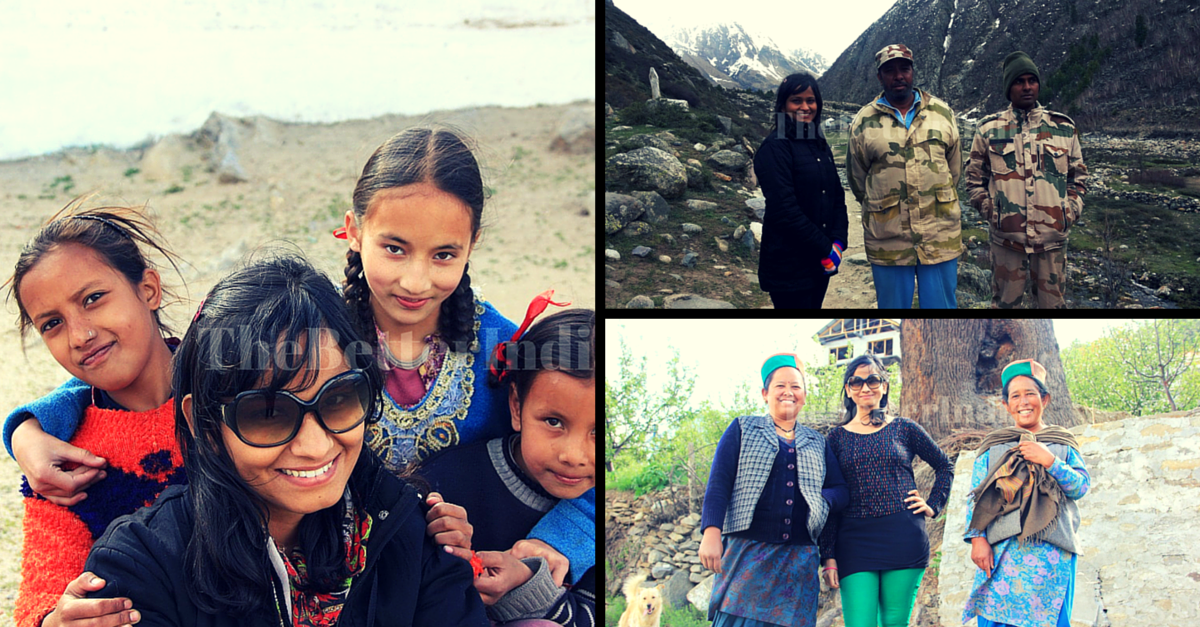 Is it safe to travel solo in India? Many girls have asked Swati Jain this question. After backpacking solo across 20 states in the country, and experiencing several interesting incidences, this is her answer.
---
In the MY STORY section, we present some of the most compelling and pertinent stories and experiences shared with us by our readers. Do you have something to share? Write to us: contact@thebetterindia.com with "MY STORY" in the subject line.
---
Is it safe to travel solo in India? This is a question that many girls who want to hit the road alone have often asked me. Travelling in our country has never been considered to be the safest. And that is precisely the reason why I was initially hesitant about my decision to do the same.
We read stories of different horrific incidents every day, and in that process, we forget that there is a good side of mankind as well. We forget that good people still exist, and they are far more in number than we expect. So when I went to different places and introduced myself, I expected people to raise their eyebrows. But on the contrary, they were all very helpful and appreciative.
I remember how I actually celebrated life as a woman in Bastar, a hinterland of Chhattisgarh.
After spending 96 hours travelling across 1,300 km in this tribal land, I realised that nobody there had touched me, stared at me, groped me or even looked at me in an unusual way. This made me question my urban sensibilities, and the manner in which many of us call these people 'backward'. The 'bindass woman selling mahua at haat bazaar, the old woman selling flowers at Danteshwari temple down South, and the tribal shikari I saw in Barsur forest – all these people made me accept that there is something terribly wrong in our vocabulary when we talk about them.
But I must say, I didn't venture out as a fearless woman in the beginning.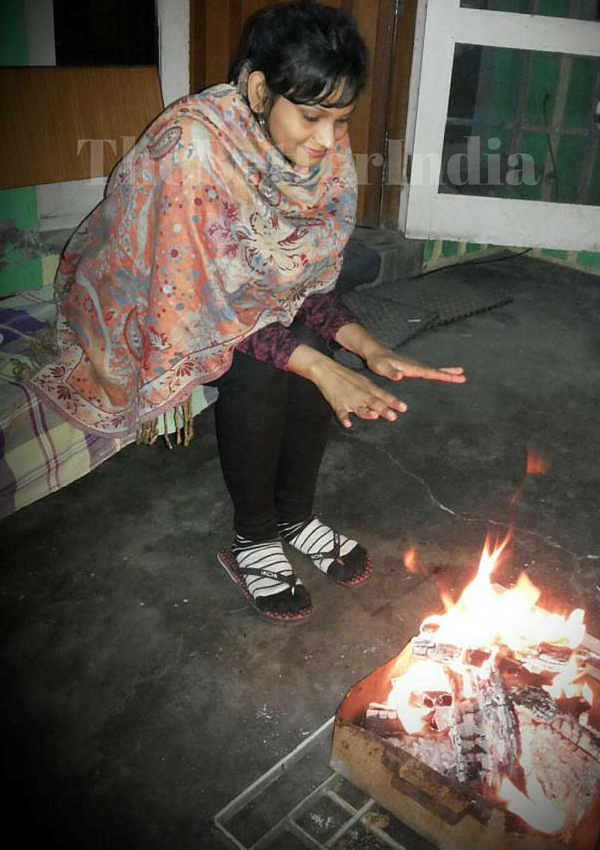 In fact, I did my research before leaving and checked the Chhattisgarh tourism website for travel advisories and guide books. To my surprise, instead of advising tourists against visiting Bastar, they actually promoted some nature parks, falls, caves and the longest Dussehra festival celebrated there. This gave me the confidence and strength to visit the place
Another surprising and heart-warming event occurred when I was in Rajasthan. One evening, my taxi broke down and I was stuck in the middle of nowhere in the interiors of the state. It was getting dark and there was no one in sight. That was when a couple in their late 50s approached on their tractor and offered to drop me some place nearby where I would get an accommodation for the night and a connecting bus in the morning. I admit that I was initially scared. After all, it is difficult to trust someone so quickly. But I trusted my gut feeling, kept the pepper spray handy and chose to take that 5 km ride. They not only helped me in getting a convenient accommodation for the night, but also made sure that I catch the right bus. I still remember those stories that they narrated on the way – about how they met each other and had a fairy tale wedding.
The next incident is from last year, when I was backpacking in Zanskar on a shoestring budget.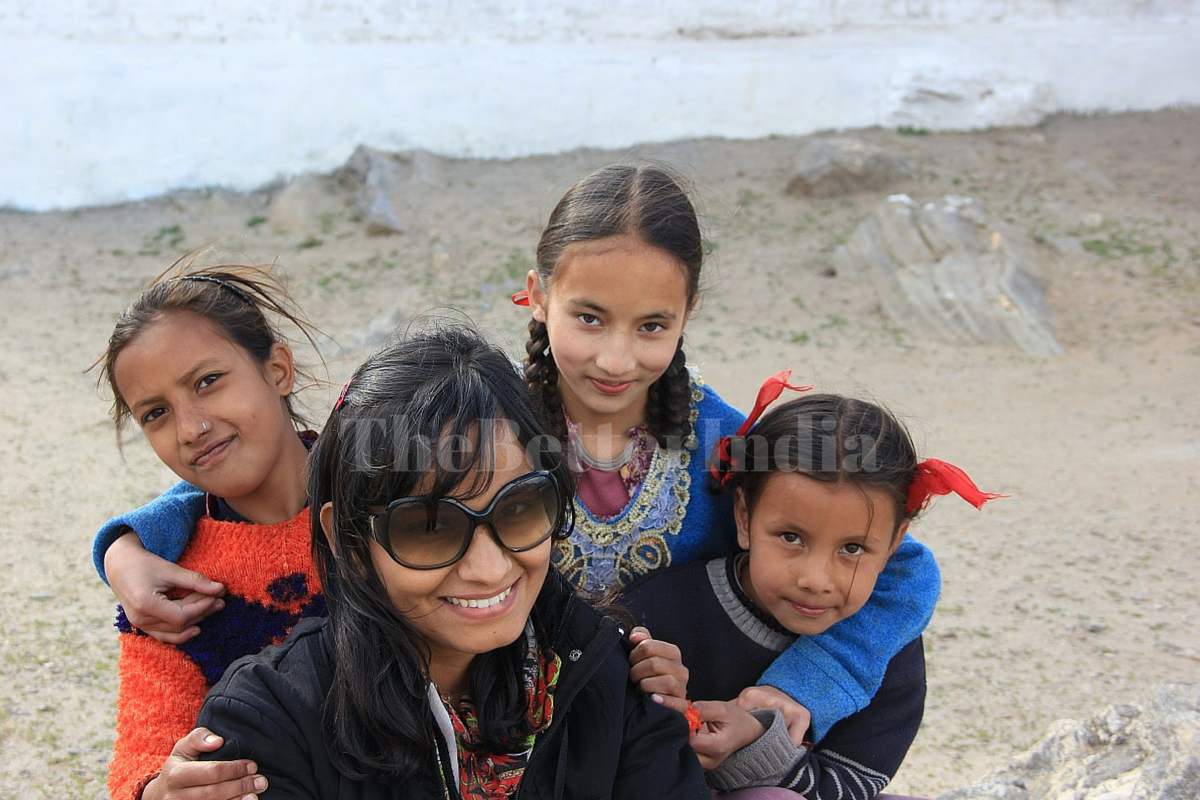 I met a guy in the shared taxi from Kargil, and he offered that I could stay in his cousin's guest house. My fondest memory of Zanskar is the way they welcomed me and made me feel at home.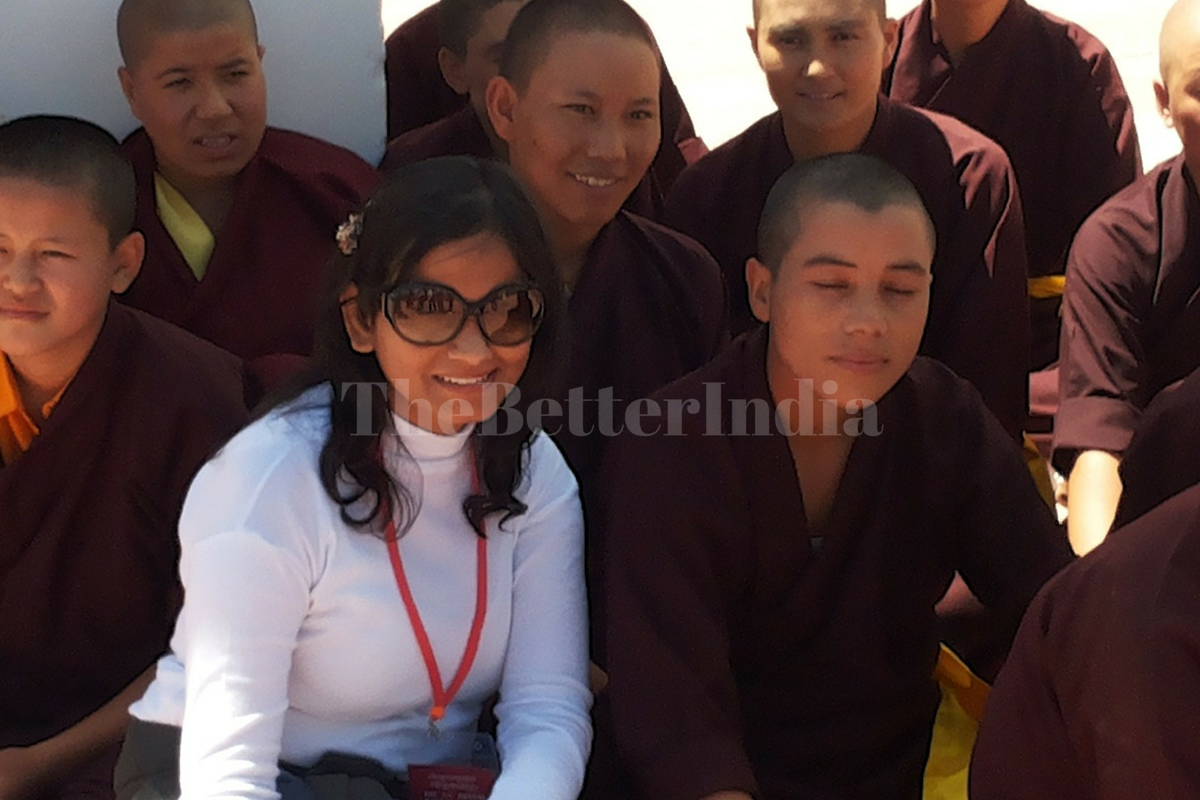 They took charge of my entire stay there and made sure that I get to see everything in Zanskar. I didn't really spend much on this trip. After knowing that I am a vegetarian, they didn't cook non-vegetarian meals till the time I was there. Grandpa, the eldest person there, also appreciated that I had travelled solo. He narrated many interesting stories of old Zanskar and said that everyone should travel solo once in a lifetime! This was extremely encouraging.
I have experienced generosity from strangers and found people by my side whenever I needed help.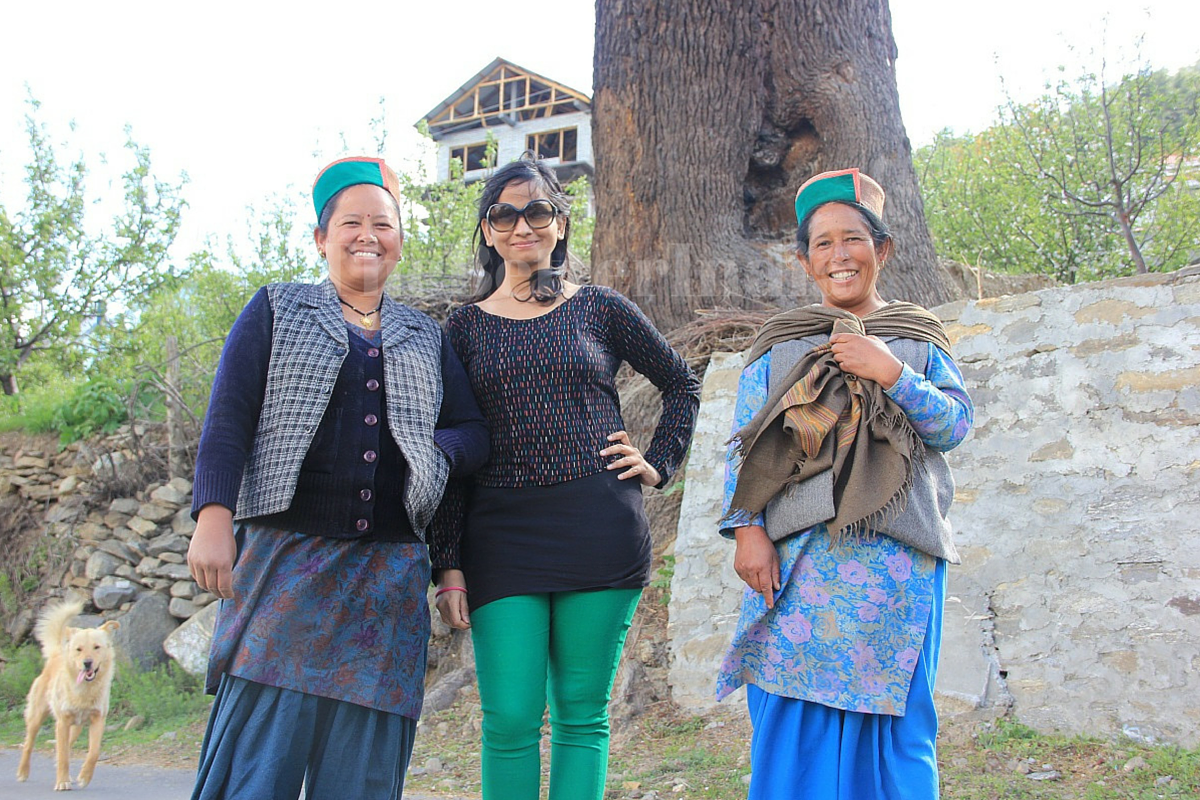 Imagine living in a remote village where people have to trek just to get the basic things but still they are always ready to welcome you. When you see people courageously living in extreme conditions, you tend to stop making excuses about your own life
I guess it's only when you travel, especially solo, that you get to see and experience the humble side of mankind. Travelling in India has reaffirmed my belief that there is more good in this world than we imagine.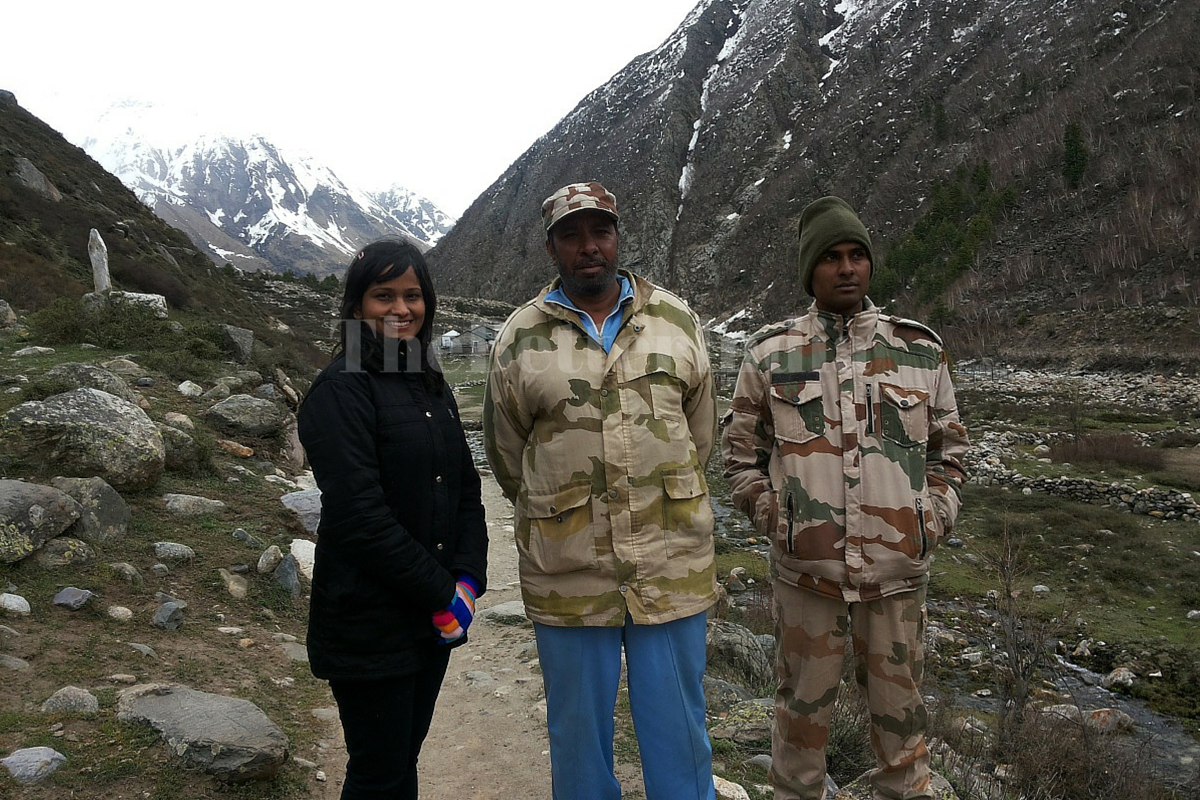 I won't go so far as to say that people are wrong about their concerns regarding women safety, but that's half the story. It's all about travelling smart and having that presence of mind to handle things on the go. There are many challenges when travelling alone in any country, not just India.
So trust your gut feel. As a solo traveller, I have always trusted and listened to my inner instinct, and that has helped me avoid unnecessary circumstances. It's better to play it safe than be sorry later. Follow the guidelines issued by local authorities and don't try to be over adventurous. Do a proper research and talk to people who have been there. This is the best way to know about the ground realities.
After backpacking solo in 20 states and covering distance of uncountable kilometers I have realised that we live in a world of pre-conceived notions. We need experience. Travel with open mind and may be you can discover the warmth which I experienced. Challenges may come and go but it will definitely help you to discover the beautiful side of this country that we live in. Happy Travelling!
– Swati Jain
Like this story? Or have something to share? Write to us: contact@thebetterindia.com, or connect with us on Facebook and Twitter (@thebetterindia).