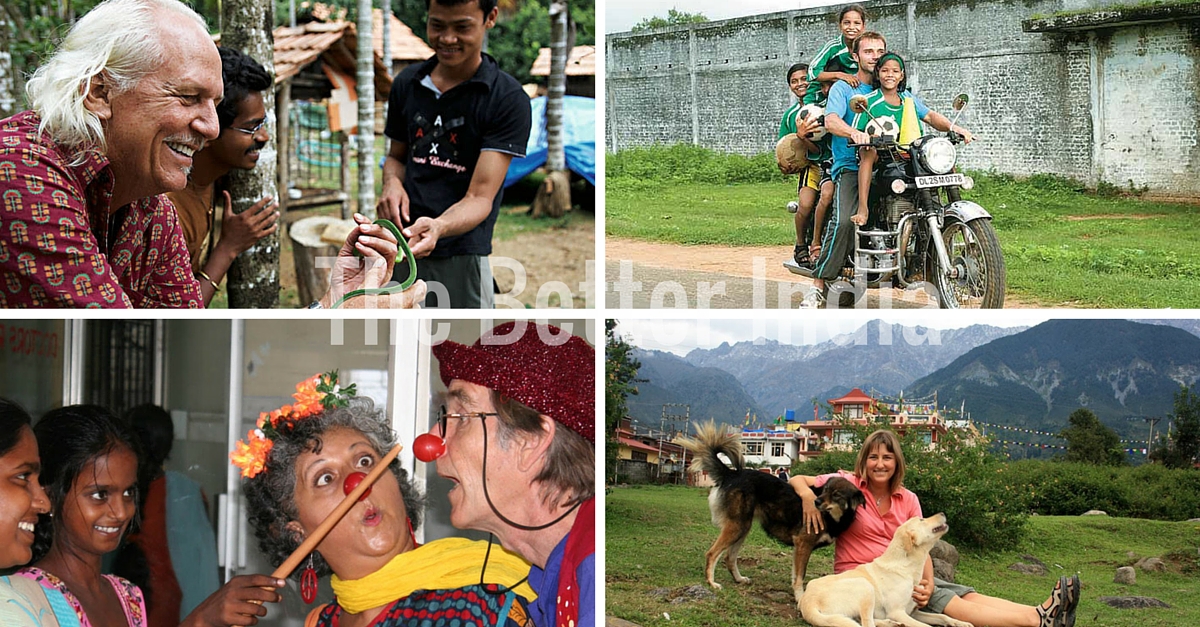 From working with animals to teaching football to tribal girls, from making hospital patients laugh to empowering rural weavers, these foreigners are making a difference to our lives in India. Here's a list of 12 such do-gooders from distant lands.
From working with animals to teaching football to tribal girls, from making hospital patients laugh to empowering rural weavers, these foreigners are making a difference to our lives in India. Here's a list of 12 such do-gooders from distant lands.
They may not all be Mother Teresa or Annie Besant, but they have left their homes and families in distant places to settle down in India for the love of this land and its people. In big ways and small, they are expressing that love by trying to bring about change for the betterment of our country. The least we can do is read about their work and appreciate their efforts here:
1. Franz Gastler, Yuwa, Ranchi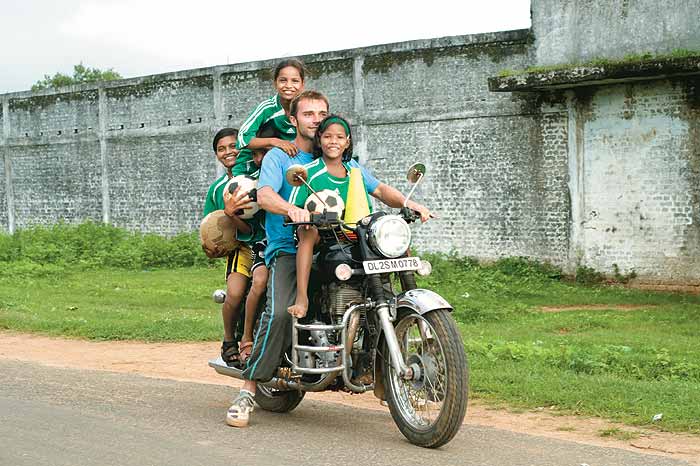 Harvard Law School graduate and business consultant Franz Gastler came to India in 2009 to work with CII. This 33-year-old American citizen then got involved with an NGO in Ranchi district, Jharkhand, to work with tribals in the area. His interactions with tribal girls led him to set up his own organization called Yuwa, which combats issues like human trafficking and child marriages.
Franz's medium for instilling confidence in these tribal girls is football. He set up an Under-14 girls' football club with 15 girls in Dahu village, near Ranchi.
Franz believes that getting girls out of their homes to play sports can empower them and help them challenge gender inequality issues.
Yuwa is now one of the largest girls' football programs in India, with 250 players, 150 of whom practice daily. Over 600 girls have become members of Yuwa so far.
Franz's efforts have helped raise Jharkhand's national ranking in women's football from 20th to 4th position. The young girls from Yuwa played their first international match in Spain in 2013. Yuwa is also the first Indian organisation to receive the Nike Gamechangers Award in 2012. A grant was provided for setting up a new facility. The Indian government has also provided Yuwa with a 5-acre plot to build a new playground.
Check out more about Yuwa here and on their website.
2. Romulus Whitaker, Madras Crocodile Bank, Chennai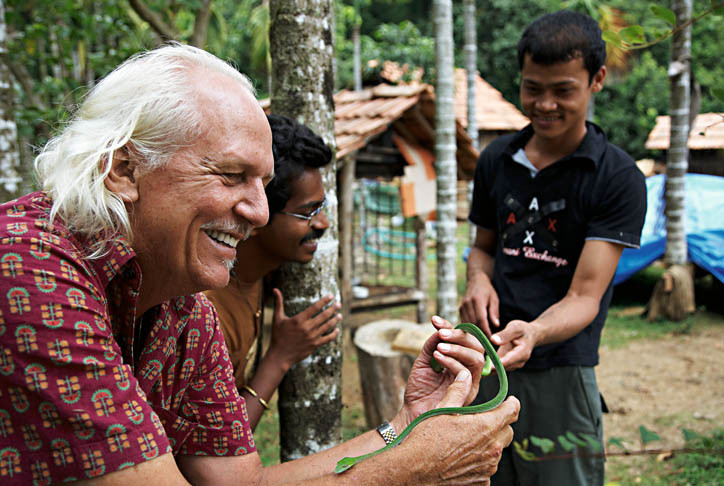 Pic Source: Rolex Awards
Romulus is a herpetologist and wildlife conservationist who founded the Madras Crocodile Bank and several other conservation organisations in India. He is currently coordinating efforts to save the Gharial, a critically endangered species of which there are only 250 left in Indian waters.
He is also the founder director of the Snake Park in Chennai. The park was set up to rehabilitate the Irula tribe who are known for their expertise in catching snakes.
The tribals were left jobless after the ban on snake trading and Romulus helped them get involved in extracting snake venom, which is used to produce anti venom drugs.
Romulus was born in New York in 1939 but moved to India when he was only seven with his mother and stepfather who is Indian. He continued his studies in Kodaikanal International School. He went back for college to the US and during the early Vietnam war era was drafted into the US Army where he served as a medic. He came back to India, married here, and is a naturalized Indian citizen now.
Learn more about his work on the website of the Madras Crocodile Bank.
3. Hamish Boyd and Fif Fernandes, MeDi Clown Academy, Pondicherry

This husband wife duo from Calgary, Canada is settled in Auroville near Pondicherry. Their area of expertise is therapeutic clowning. Medical clowning is an area that complements medical care – very simply put, professionals in the field attempt to make sick patients laugh with their tricks and jokes.
Therapeutic Clowning helps patients, especially children, overcome the stress and trauma associated with hospitalization and treatment.
Hamish and Fif work with patients and paramedical staff at Aravind Eye Hospital in Pondicherry and the Institute of Child Health in Chennai. They have worked in acute, urgent care settings as medical clowns with children, and adults in oncology, emergency, intensive care, palliative, and other inpatient and outpatient wards.
Fif is Indian by heritage and Tanzanian by birth. She was raised in Canada where she met her husband Hamish Boyd. The two of them are the subjects of a recent documentary called The Hope Doctors.
Read more about their work on their website.
4. Andrea Thumshirn, Hockey Village India, Rajasthan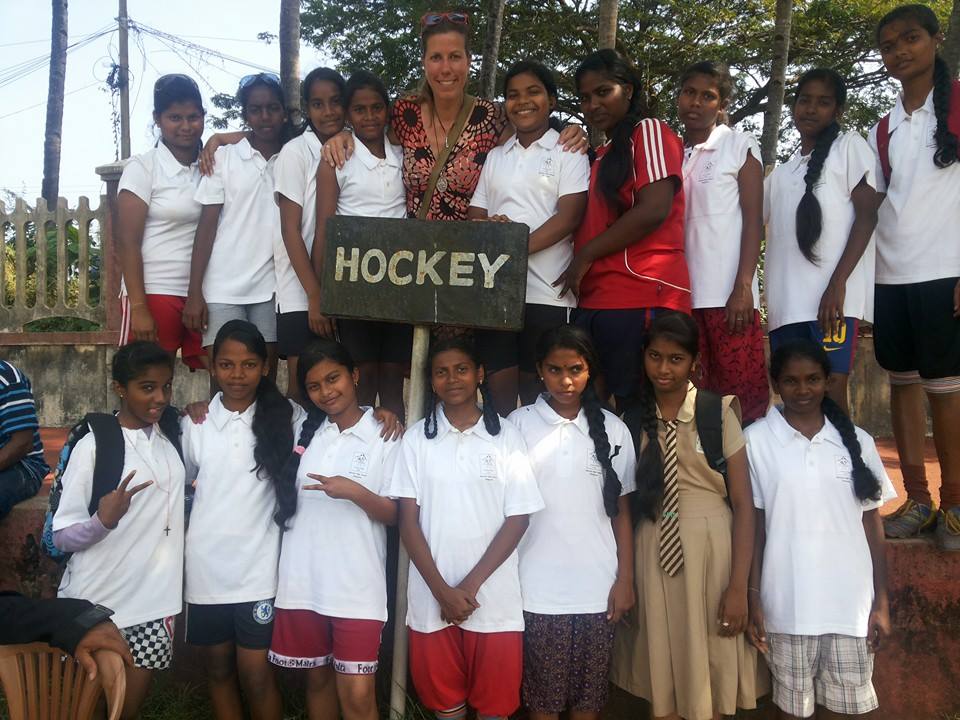 This 41-year-old gutsy woman from Germany moved from her home in Berlin to Dausa village in Rajasthan in 2009. A German Premier League hockey player, who had left the game due to an injury, she came to India as a tour operator and fell in love with the country. On moving to Dausa, Andrea started training village children, especially girls, in hockey. Her village team played the Nehru Cup and KD Singh Babu Hockey tournament in 2012.
Andrea faced unimaginable difficulties when she first settled in India and started teaching hockey to the girls. From hostile villagers to trusted people misusing the funds of her organization Hockey Village India, she was confronted with numerous challenges.
Thanks to Andrea's efforts, about 50 boys and 25 girls regularly show up on her hockey ground in Rajasthan today. She also started an initiative in Goa, where she engages with 30 boys and 30 girls.
Hockey Village India is now affiliated with the Panchayat Yuva Krida Aur Khel Abhiyan (PYKKA), a central government-sponsored scheme for the development of sports in rural areas. Five of Andrea's girls were even selected for the state team in the Under-16 category.
Learn more about her work here.
5. Erin Zaikis, Sundara, Mumbai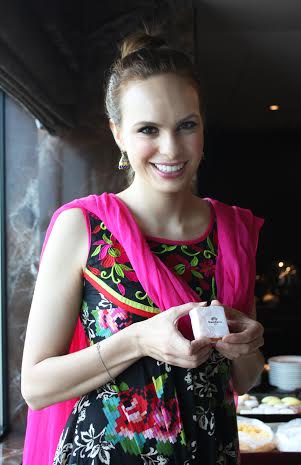 A University of Michigan graduate, Erin saw the film Slumdog Millionnaire and her life hasn't been the same since.
This girl packed her bags from the US and moved to Mumbai. Here she worked in an orphanage and met kids who were 13 years old and didn't know what soap was. So, she had the ingenious idea of recycling soaps, distributing them in slums for better health and hygiene, and empowering women.
In 2014, Erin started Sundara, an organization that employs several underprivileged women from the slums of Mumbai to recycle soap collected from 15 hotels nearby.
Sundara reaches out to over 6,000 children and adults in Mumbai slums. The soap is distributed to a network of over 30 schools and community centers and each regular soap delivery is accompanied by Sundara's representatives who instruct people on hand washing and other healthy habits.
Read more about her work here.
6. Christopher Turillo, Medha, Lucknow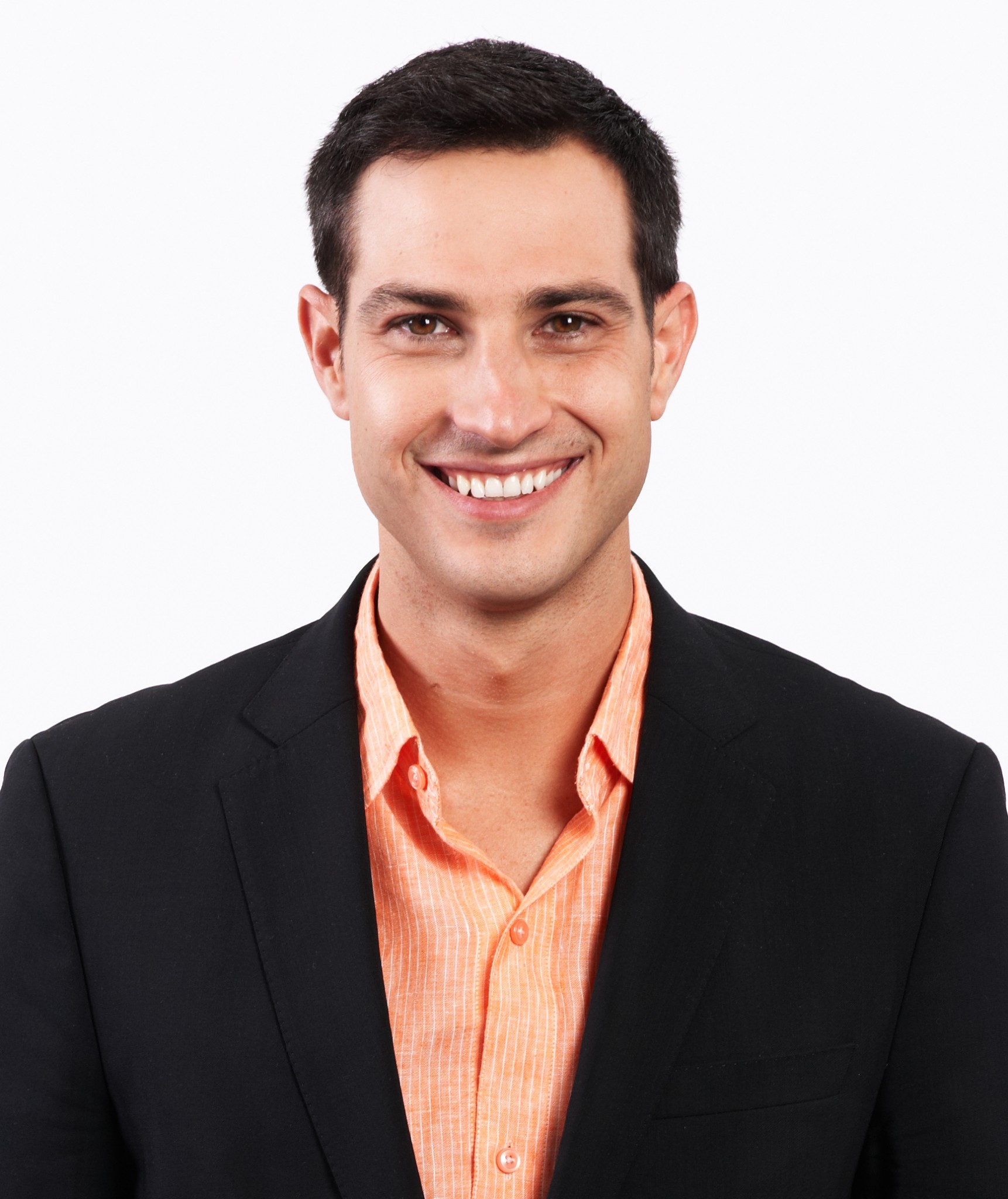 Christopher is a young American who gave up a high paying job with a strategic consulting firm in New York City and moved to India in 2007. After working and living for some time in Hyderabad and Hazaribagh in Jharkhand, Christopher moved to Lucknow where he started  Medha, a programme to train undergraduate students in job skills, with his friend Byomkesh Mishra.
Medha has an employability education program for college and high school students.
In conjunction with leading employers, the NGO has developed a curriculum to bridge the gap between skills demanded by industry and those imparted by the education system.
Under Chris' leadership, Medha has developed and tested over 200 hours of employability and leadership curricula, trained and placed over 70 students across four colleges, collaborated with 40 leading employers, and built a public-private partnership with the Department of Higher Education.
Christopher did his MBA from the University of Chicago and Masters in International Relations from John Hopkins University. He visits his family back home in Boston twice a year.
Read more about Chris' work here.
7.  Sally Holkar, Women Weave, Indore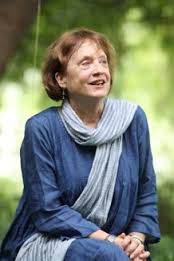 A graduate of Stanford University, Sally came to India in 1966 when she married Richard Holkar, the son of the Maharaja of Indore. The family were traditional patrons of Maheshwari saree weavers in Madhya Pradesh.
Co-founder of the Rehwa Society and later Women Weave in 2003, after her divorce from Richard, Sally is perhaps most well known for empowering rural women by breaking through the barrier of weaving being a bastion of males in Maheshwar.
Women were finally able to give up activities like breaking rocks and other labour intensive jobs to work under one roof with each other and earn a dignified living.
Today, Women Weave has its core group of weavers in Maheshwar and Dindori near Kanha National Park. Sally's organisation also helps kota weavers in Rajasthan, chanderi weavers in Maharashtra and weavers in Kumaon, with the help of other partner NGOs.
Check out her website.
8.  Joss Brooks, Pitchandikulam Forest, Auroville
Australian Joss Brooks, with his partner Anita Truchanas, has lived in India for four decades and contributed to monumental changes and improvements in the environment around Auroville and in Tamil Nadu.
About five years ago, he led a project to transform a huge rubbish dump in Chennai into an eco park. Adyar Poonga is a restoration story that hasn't been matched anywhere else in India.
Joss and his team removed 60,000 tons of garbage and rubble from the site to create waterbodies and plant 90,000 seedlings of 172 indigenous species on 300 tons of laterite soil brought from Auroville. Today, the eco park has an Environmental Education Centre, a children's interactive area, and a nursery with specimens of medicinal plants. The area is a model for solid-waste management and renewable energy.
Joss is well travelled in India – he lived in Thiruvannamalai, on the banks of the Ganges and in a Kumaoni village in Uttar Pradesh before setting up Pitchandikulam Forest in 1973 to provide a green cover to Auroville. Pitchandikulam is now a vibrant 60 acre forest with 800 species of plants in the grasslands, a nursery and an ethno-medicinal forest. The Nadukuppam school his team adopted has an environment centre, water supply, toilets and solar-powered water treatment systems.
Read more about Joss' work here.
9.  Didi Contractor, Sidhbari, Himachal Pradesh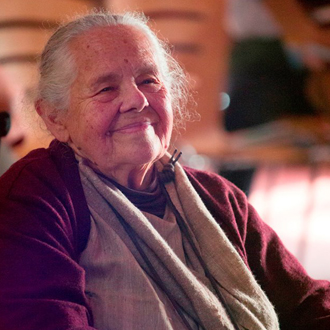 Pic Source: tedxdharamsala.org
Born to a German father and American mother, Dalia (popularly known as Didi in India) is an architect who grew up in Texas in the US and has a degree in art from the University of Colorado. This octogenarian, who is still working, came to India six decades ago when she married her Indian husband. Once they parted ways, Didi moved to Sidhbari, in the valley below Dharamsala, under the shadow of the beautiful Dhauladhar mountains.
Didi has developed a technique to build sustainable houses with mud and stone, inspired from the local tradition in the area.
She has built several houses, including a beautiful 14-room old people's house.  The technique she uses has some special characteristics: the houses self-regulate temperature (warm during winters and cool during summers), they are earthquake-proof, and are made from materials available locally. Mud houses are most suited for hilly terrain. Didi has also built a hospital and school in the local Kangra style.
Didi has spent considerable time training young artisans in the area, helping them imbibe ecological values and encouraging them to revive local skills. Living 'green' is good karma according to Didi. She has also contributed her efforts to the Nishtha community clinic, the Dharmalaya Center for Compassionate Living, and Sambhaavnaa, an institute for public policy.
10.  Frederick Shaw, Developing Indigenous Resources, Chandigarh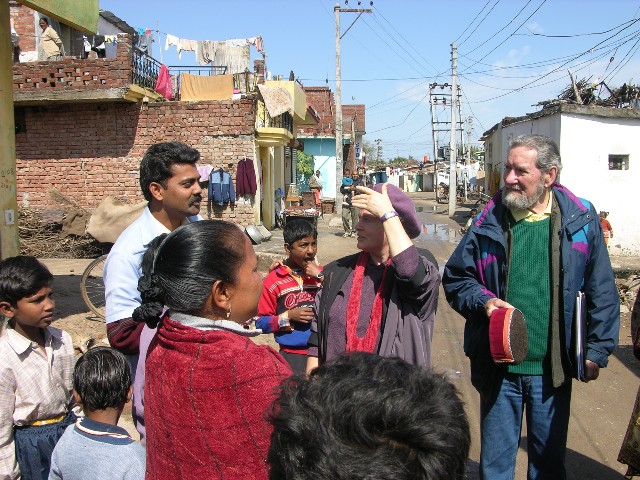 Pic Source: www.dir-help.org
The once filthy Chandigarh bastis (slums) where 75-year-old Frederick, an Ireland-born American, works defy all stereotypes today – there are no stagnant pools of water, the lanes are clean, the children go to school and there is a health clinic. Of course it wasn't always like this. This founder of an NGO called Developing Indigenous Resources (DIR) has worked in extremely trying conditions to bring the bastis of Janta Colony in Nayagaon to this level. In fact, post-1968, he's been home to California only for occasional visits and to get friends and family to loosen their purse strings.
Janta Colony is a crowded slum of almost 9,000 residents living under very difficult conditions in 2,047 tiny homes.
But today, 90% of the children here have been immunized. Child malnutrition rates in the basti plummeted from 87% to less than 20% over a period of five years. Almost 100% of pregnant women in Janta Colony deliver their babies in hospital or under the care of qualified health professionals. The infant mortality rate in Janta Colony is less than half that of the national average.
Although Shaw's home is Chandigarh now, he arrived here after working in Indonesia, Swaziland, Sudan, Somalia, Papua New Guinea, and Pakistan. His first projects in India were in West Bengal and Kerala.
11.  Mathieu, Agathe and Blaise Fortier, Kalkeri Sangeet Vidyalaya, Dharwad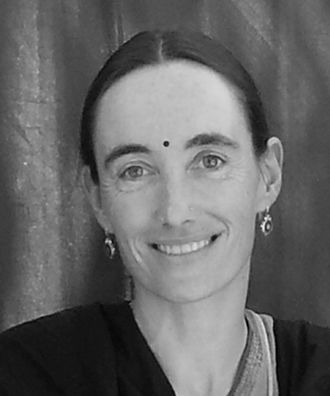 Pic Source: jeunesmusiciensdumonde.org
French Canadians Mathieu Fortier, his wife Agathe and brother Blaise came to India many years ago and were fascinated by not just Hindustani classical music but also yoga and Indian languages.
Mathieu and Agathe Fortier initially spent some time in Shantiniketan and then in Varanasi as students in the early 1990s, where they learnt Hindustani music.
They later moved to Dharwad in Karnanataka, where Blaise joined him. It is here that the Fortiers have set up a residential school, Kalkeri Sangeet Vidyalaya, which offers something unique – free lessons in Hindustani classical music to poor children handpicked from nearby villages, while also providing them with free full-fledged schooling. Many of the children are from Dalit and tribal families.
The school has approximately 200 students. Training is offered in vocal, harmonium, tabla, sitar, violin and flute. The children learn to speak in Hindi and English as well. The school continues to support the students financially until they complete graduation.
The Fortiers mostly fund this venture by holding an annual benefit evening in Quebec City, where they invite well-known musicians from across Canada.
Read more about them here.
12.  Dr. Catherine Schuetze, Vets Beyond Borders, Dharamsala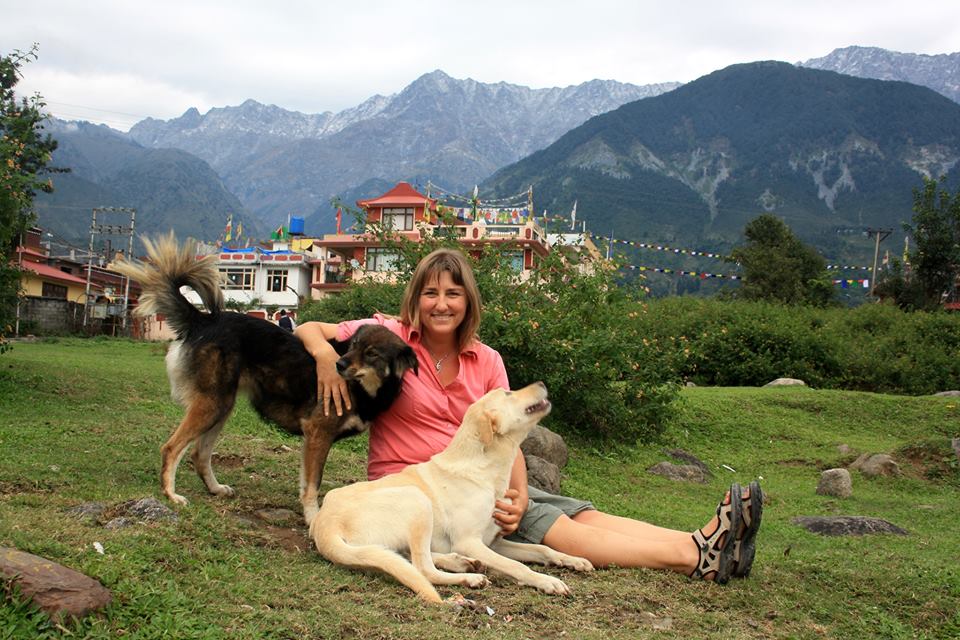 Pic Source: Facebook
Catherine is an Australian veterinarian in her mid-40s, living in Dharamsala in Himachal Pradesh. Her organization, Vets Beyond Borders (VBB), has played a pivotal role in successfully controlling rabies in the state of Sikkim, as well as providing post graduate training to 25 Indian animal welfare personnel every month through the Vet Train Project. In Sikkim, VBB sterilised nearly 11,000 dogs in two years and rabies vaccinated nearly 20,000.
Between 30,000 and 40,000 people die of rabies every year in India. Deaths by rabies are 100% preventable through vaccination and street dog sterilisation programs. Catherine believes that it is possible to eradicate rabies from India in 10-15 years.
A follower of Tibetan Buddhism, Catherine co-ordinates and runs veterinary based animal welfare and public health programs in developing communities in India and in the Asia and Pacific region.
Like this story? Or have something to share? Write to us: contact@thebetterindia.com, or connect with us on Facebook and Twitter (@thebetterindia).
We bring stories straight from the heart of India, to inspire millions and create a wave of impact. Our positive movement is growing bigger everyday, and we would love for you to join it.
Please contribute whatever you can, every little penny helps our team in bringing you more stories that support dreams and spread hope.
Tell Us More