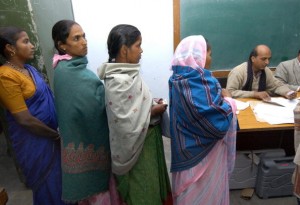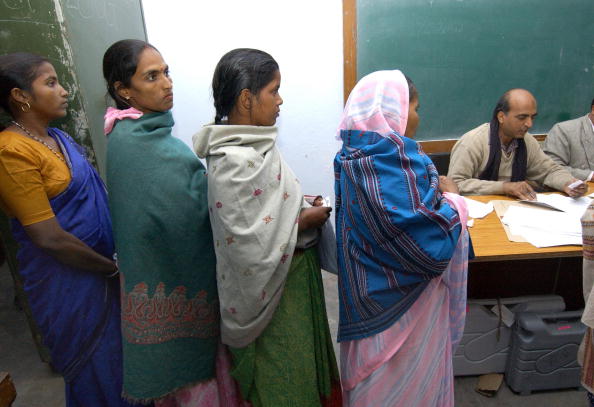 We find people complaining about bad governance and irresponsible government officials. We find elected representatives who are not doing their jobs well. We complain about the lack of transparency in the government system and the electoral process. We say that we have lost trust in the Indian democracy and it makes no difference whoever we vote for – everyone is equally corrupt. But, how many of us vote?
This is the gap being addressed by several NGO and individual movements. It has been found that most of the youth in the 18-25 year age group do not have a voter ID, and hence have never exercised their right to vote. It was also found that while there was tremendous enthusiasm amongst this youth to select their representatives, it all fizzled out to the magnitude of the bureaucratic procedure in achieving this goal. To enable these young people to become responsible citizens and exercise their right to vote, Action for Good Governance and Networking for India (AGNI), has decided to set up kiosks at colleges and allow the eligible voters to register with ease. Reports Times of India:
"For these Lok Sabha elections, we decided to take the water to the horse. AGNI will go from one college to another with the required forms and get students to fill them. We will also facilitate the registration of forms at the specific election registration office (ERO)," said Kulkarni, coordinator for Action for Good Governance and Networking for India (AGNI). She felt youngsters are charged up after Barack Obama's win and want to ensure their chosen leaders to rise above petty politics and work for the development of the country.
Another NGO Swabhiman has also been taking similar steps to get the youth enlisted:
"We found that most collegians in the 18-25 age group didn't have their names on the voters' list, had no clue about the documents needed and didn't know how to vote. We wanted them to snap out of the habit of cribbing about politicians and enforce their voting rights instead," said Nitin Varayanan of Swabhiman, which has got 15,000 youngsters enlisted till date. The organisation recently launched a "One Youth One Vote" campaign across Maharashtra with a target of enlisting 1 lakh voters.
Those interested can either log onto their website or send an SMS, "OYOV", to 55454 and volunteers will guide them on what to do.
Most people must be familiar with the "JaaGo Re! One Billion Votes" movement, which has been making a splash on television and radio channels as well. Their campaign involves an online voter registration module wherein people can print the form and get directions on what to do.
Founder Surendra Shrivastava said youngsters could fill the form online. "A printout of the completed form comes with an instruction sheet and a map of the ERO's office. There is a facility on the website where one would get constant reminders through emails and SMSes. Even reasons for rejection of forms are stated," he said.
If you haven't registered yourself already, do so now! Until then, stop complaining about politicians you have not elected.
Read the complete article here.
For more information on JaaGo Re and to get yourself enlisted, visit their website: http://www.jaagore.com
Photo Credit: PRAKASH SINGH/AFP/Getty Images obtained from www.andhravoters.com