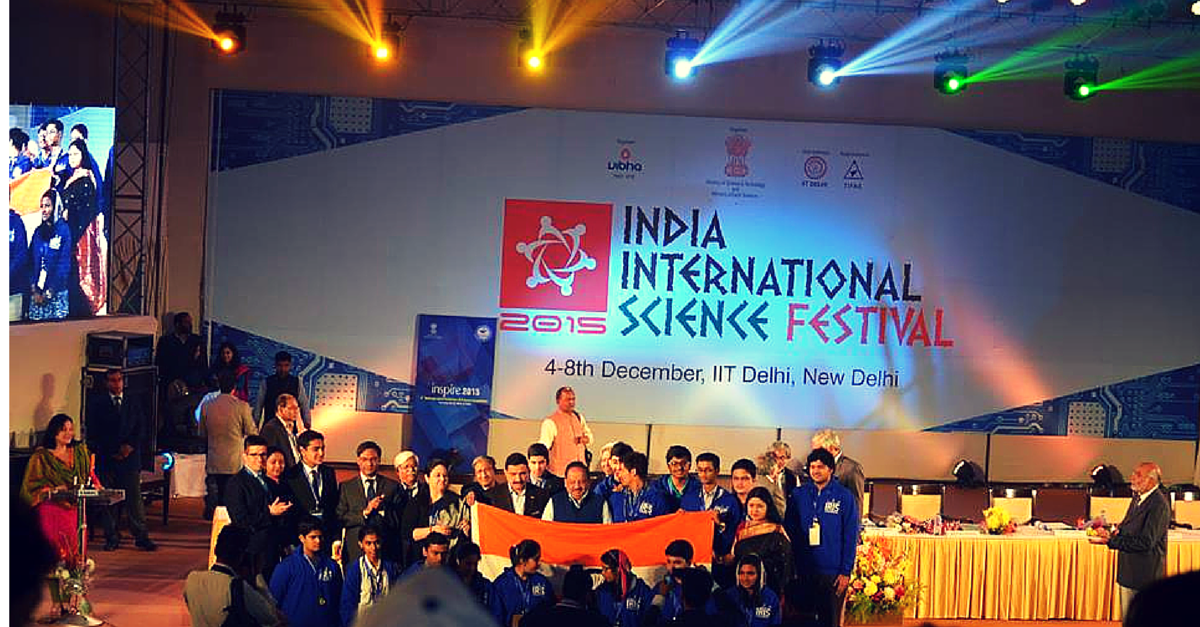 The first India International Science Festival (IISF) was organized at IIT Delhi from December 4-8. Here are the winners of a nationwide science awards programme organised by the Department of Science & Technology during the festival.
The first India International Science Festival (IISF), a joint event of Ministry of Science and Technology and Ministry of Earth Sciences, was organized at IIT Delhi from December 4-8, 2015. Nearly 4,000 delegates including students, entrepreneurs and industry experts were a part of the festival and over 500 projects were exhibited.
An app that allows touch free interaction with computers, to a jacket that helps visually impaired people; a garbage management system to a solar-powered hybrid bicycle – numerous innovative projects developed by young minds from across the country, increased the charm of the festival.
Participants representing all states had to win district and state-level science competitions to qualify for IISF. One of the events at the festival was the Innovation in Science Pursuit for Inspired Research (INSPIRE), a nationwide science awards programme organised by Department of Science & Technology (DST). The INSPIRE Expo featured about 800 projects by students of Classes VI-X.
Here are the winners of the event who bagged the top 3 positions:
1. Oza Alay Kumar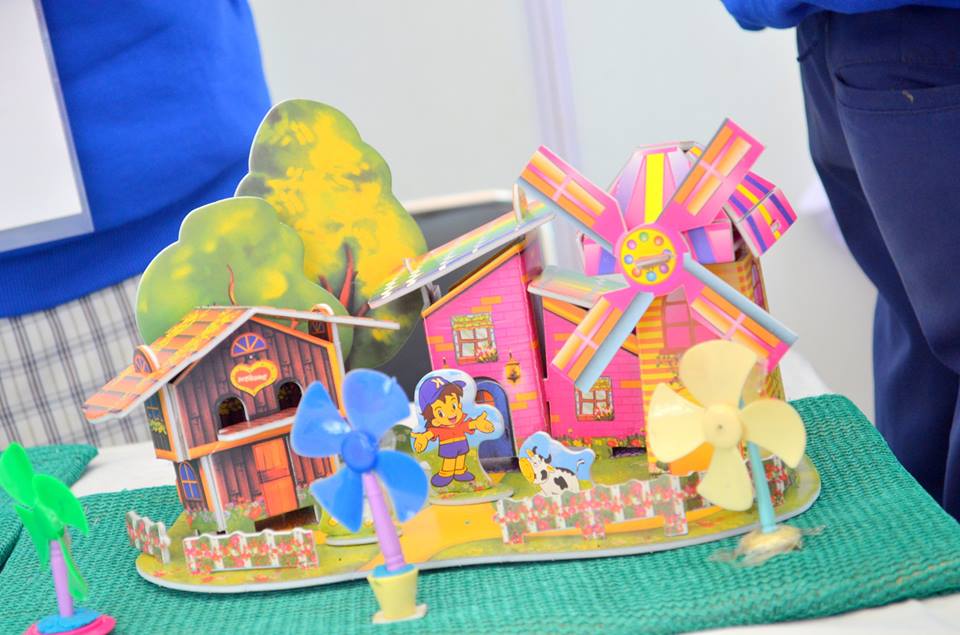 Picture for representation. Source: Facebook
Oza clinched gold in this event by designing an artificial tree model that can turn carbon monoxide into oxygen. He also came up with a wind tunnel that cleans polluted air by using solar energy. Oza comes from a city named Mehsana in Gujarat.
2. Ananya Y.R: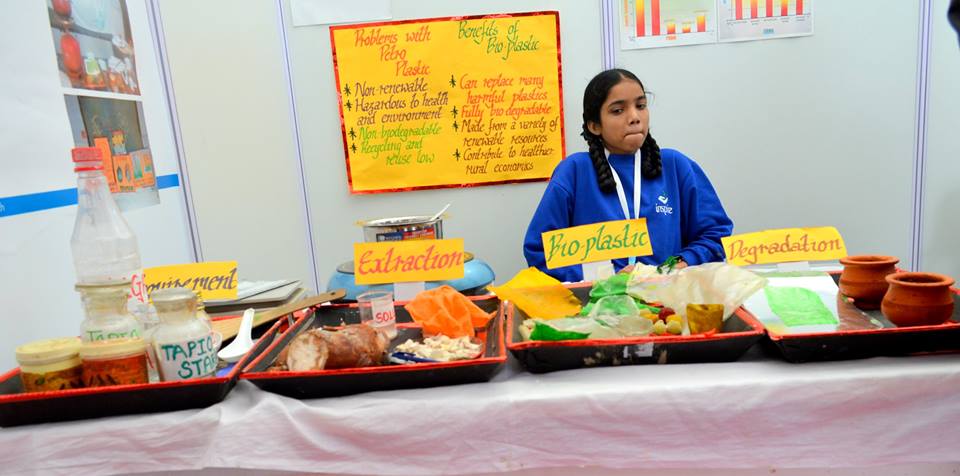 Ananya from Kadur in Chikkamagaluru district of Karnataka bagged silver for her project on biodegradable plastic. Ananya was deeply hurt after the death of their pet cow that chewed on plastic. Thus she decided to make biodegradable plastic from cornflour and potato starch, and worked on the project for six to seven months. She is a student of class 10 and wants to become a doctor.
3. Prithvi Raj: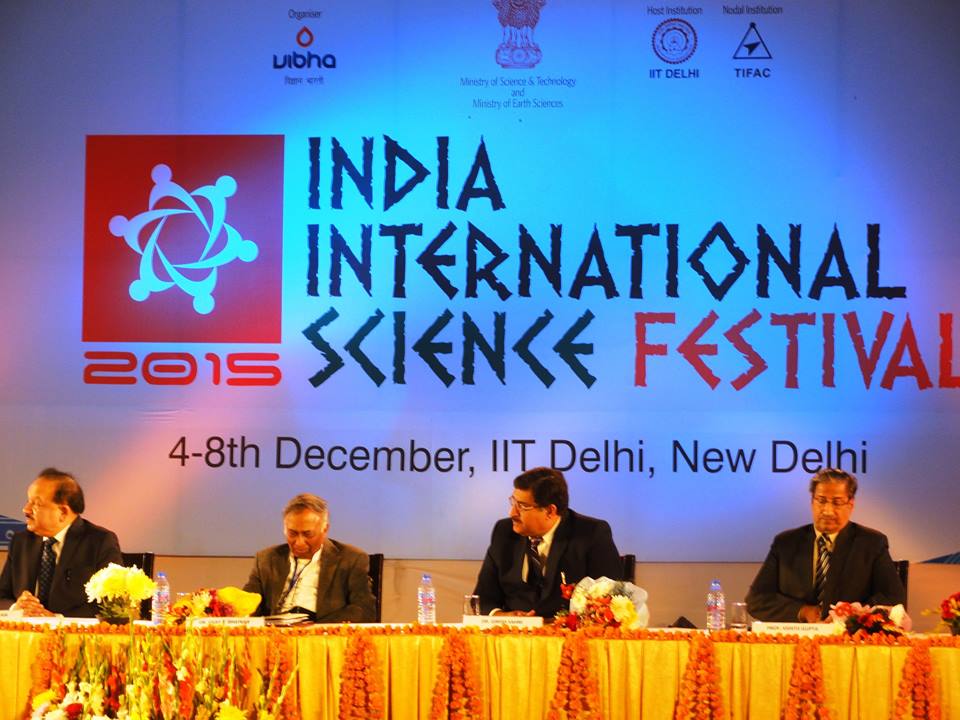 Prithvi Raj, a class 10 student from Garwah in Jharkhand, designed a jacket that can enable visually impaired people to walk more accurately. He won a bronze medal for this project. Prithvi Raj's grandmother and uncle are visually impaired, and he always wanted to make something to help them live a more independent life.
The jacket has a radio sensor and a vibrator indicator that is attached to a headset. The entire project is connected to a mobile application. Once a person selects a route on the mobile application, the information will be sent to the radio sensor inside the jacket, which will send signals to the vibrator and the headset will vibrate accordingly.
"For instance, the left side of headset will vibrate indicating that the person has to take a left turn and the right side of it will vibrate if they have to take a right turn. If there is an obstacle in front of the person, with the help of a PIR sensor which is installed in the jacket, he/she will get the information about it. We can alter the length of detection for obstacles in this model. Not only will the headset vibrate upon sensing an obstacle, it will also provide information on alternative directions. So not only it will make it easier for a blind person top walk, it would also prevent any accidents. At home a person can be given similar indications with the help of an instrument (which looks similar to remote control)," he said.
57 INSPIRE students were given awards of appreciation as well.
Other components of the festival included Young Scientists' Conference, Science Film Festival, Interactive workshops and more.
Like this story? Or have something to share? Write to us: contact@thebetterindia.com, or connect with us on Facebook and Twitter (@thebetterindia).