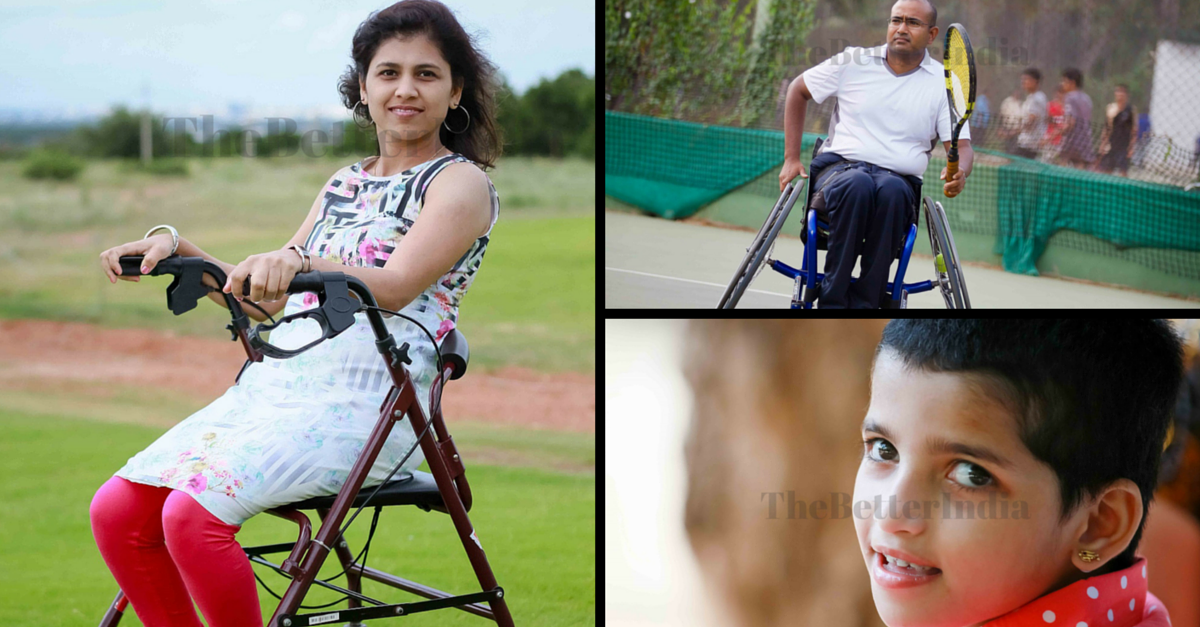 The 'I am Special' calendar, , brought out by Swarga Foundation, Coimbatore, features people with neurological disorders, with the aim of spreading awareness about these disorders and sharing the stories of the special people who have overcome disabilities to live productive and fulfilling lives.
The 'I am Special' calendar, , brought out by Swarga Foundation, Coimbatore, features people with neurological disorders, with the aim of spreading awareness about these disorders and sharing the stories of the special people who have overcome disabilities to live productive and fulfilling lives.
The front page of the special calendar by Swarga Foundation, Coimbatore, says it better than anything we can introduce this story with:
I am SPECIAL!
"I am not just special… I'm Limited EDITION."

I hear my friends and my mom tell me I am special. I sometimes wonder "Is it my disability or my body?"
I know it is because of my mind, as life teaches me every minute.

The only disability in life is the absence of a positive attitude.

DISABILITY or DISEASE will not define my identity.
Swarga Foundation empathizes with special people and brings this calendar to you to create awareness about six neurological disorders: Spinal Injury, Multiple Sclerosis, Retinal Detachment, Cerebral Palsy, Autism, and Intellectual Disability.
The models showcased here are affected with one of these neurological disorders. These bravehearts are special not because they are diseased or disabled, but because of their contribution to people around them.
January-February: Anand Selvaraj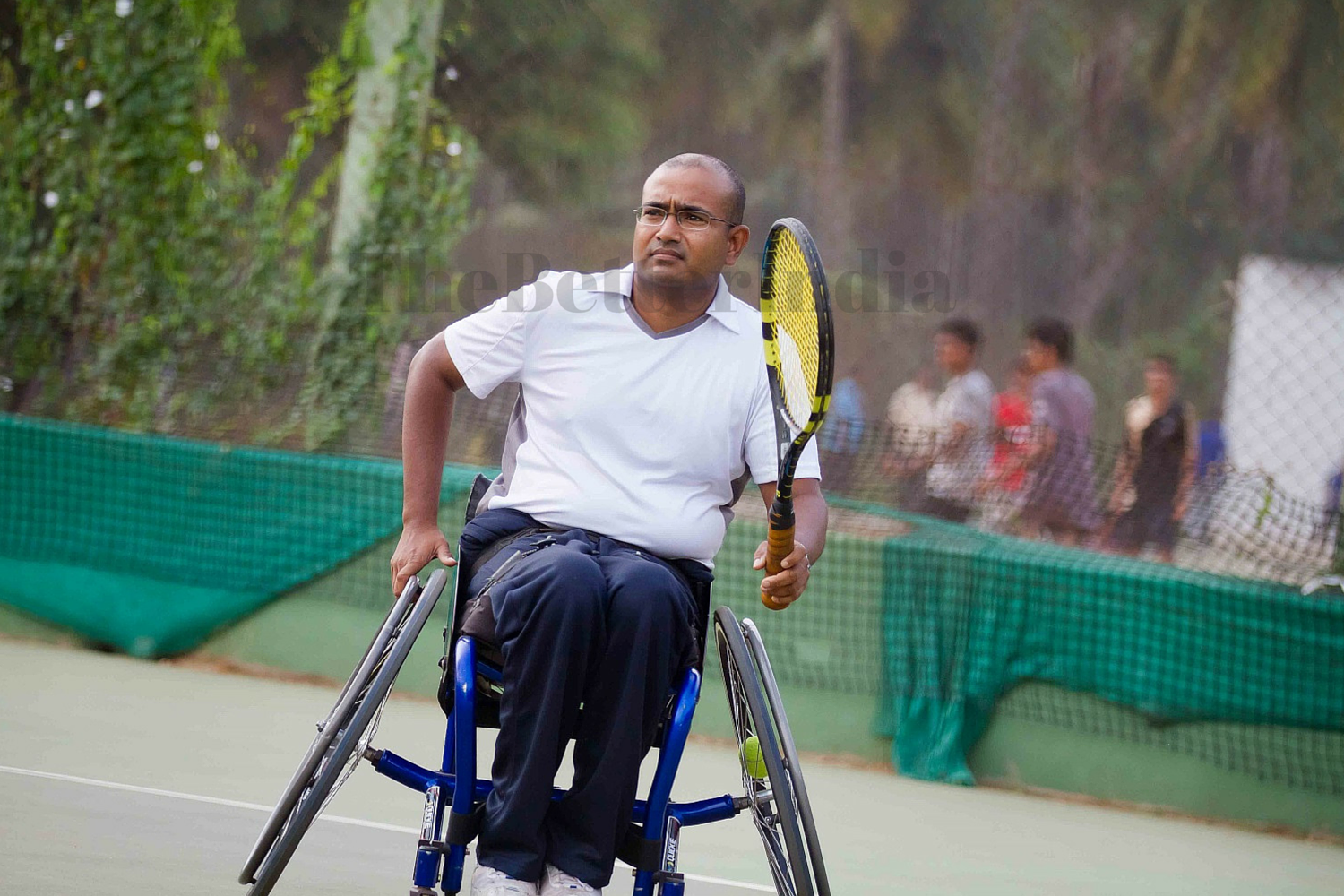 Anand Selvaraj has paraplegia. Paraplegia is usually caused by an injury to the spine or it can be a congenital condition that affects the neural elements of the spinal canal. The person usually develops loss of movement, sensation and reflexes from below where the injury has occurred.
Anand is an avid tennis player who has represented Tamil Nadu in numerous tournaments across India. Anand studied public health in the US.
"You can adapt or you can go into a cave and give up," says Anand, who believes in being independent.
March-April: Swarnalatha J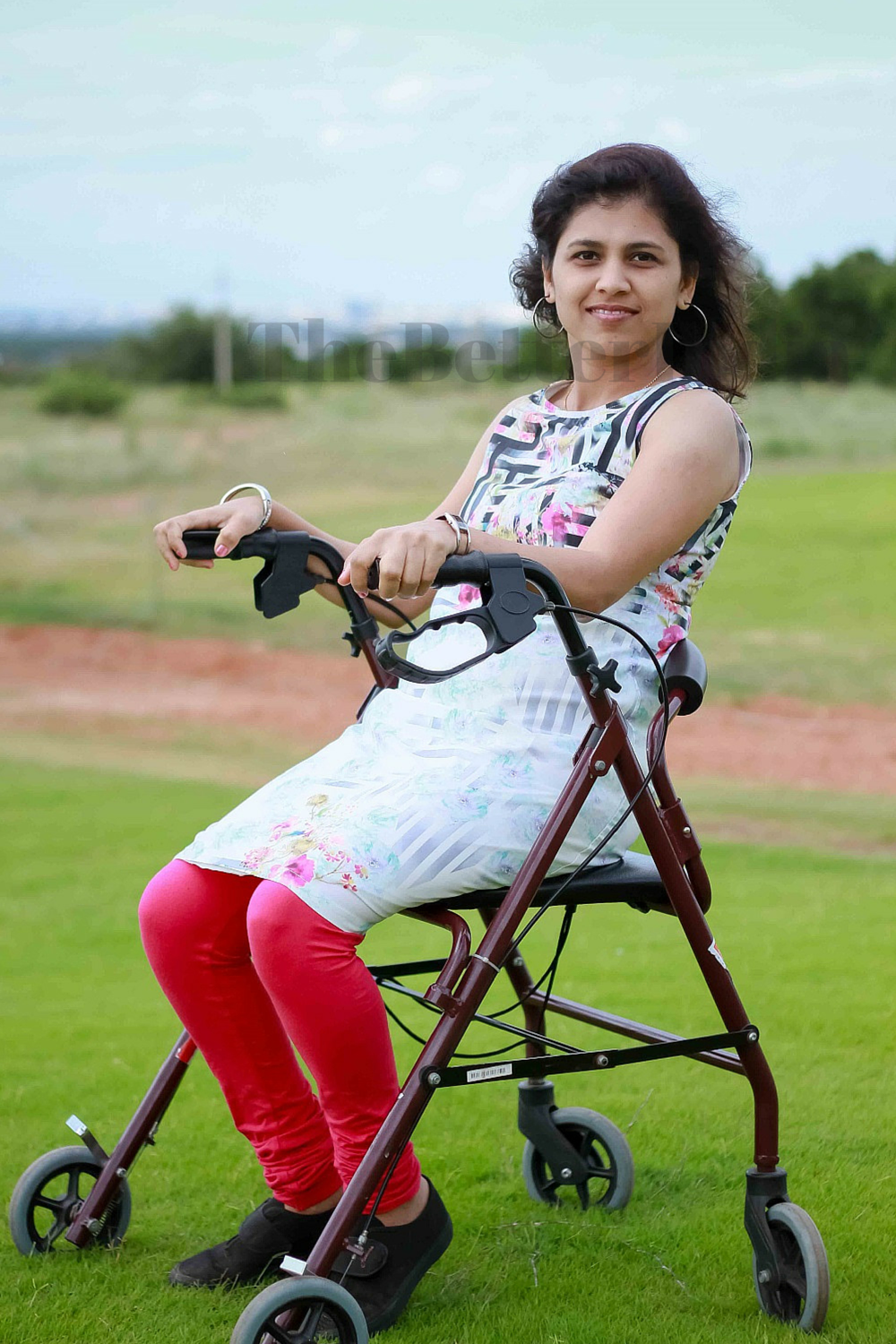 Swarnalatha J has multiple sclerosis. This disorder of the central nervous system affects the brain and spine, which in turn leads to multiple disabilities. The symptoms range from minor visual disability to total paralysis, making even the simplest everyday task a Herculean one.
However, the ever so talented and versatile Swarnalatha is a motivational speaker, a counsellor, a singer, a puppeteer, a green crusader, a story writer, and a photographer. She converts every adversity into an opportunity.
"I believe in 'ME'", says Swarnalatha, who 'moves better with support than with sympathy.'
May-June: Sabari Venkat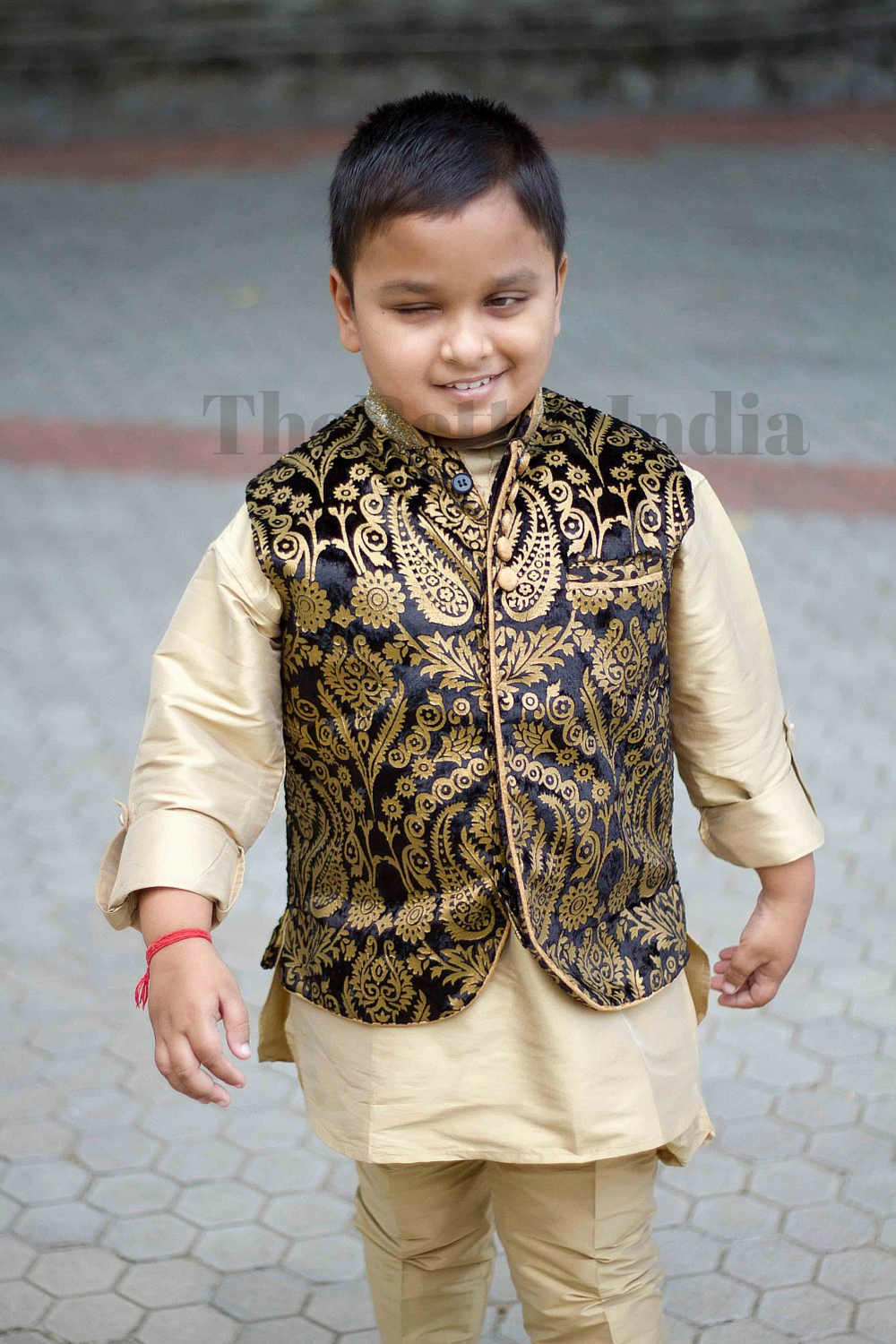 Sabari Venkat is affected with Retinal Detachment. When the retina is separated from its attachments to the underlying tissue within the eye, it is known as retinal detachment. This invariably leads to loss of vision. Sabari has lived with this disability all her life.
Sabari is a motivational speaker who loves to sing. She is also an ardent follower of Swami Vivekananda and has won many awards and recognition for reciting his speeches. She hopes to join the Indian Administrative Services someday, with the intention of eradicating corruption and illiteracy in India.
"The eyes are useless when the mind is blind," says the happy-go-lucky Sabari.
July-August: Ashwathi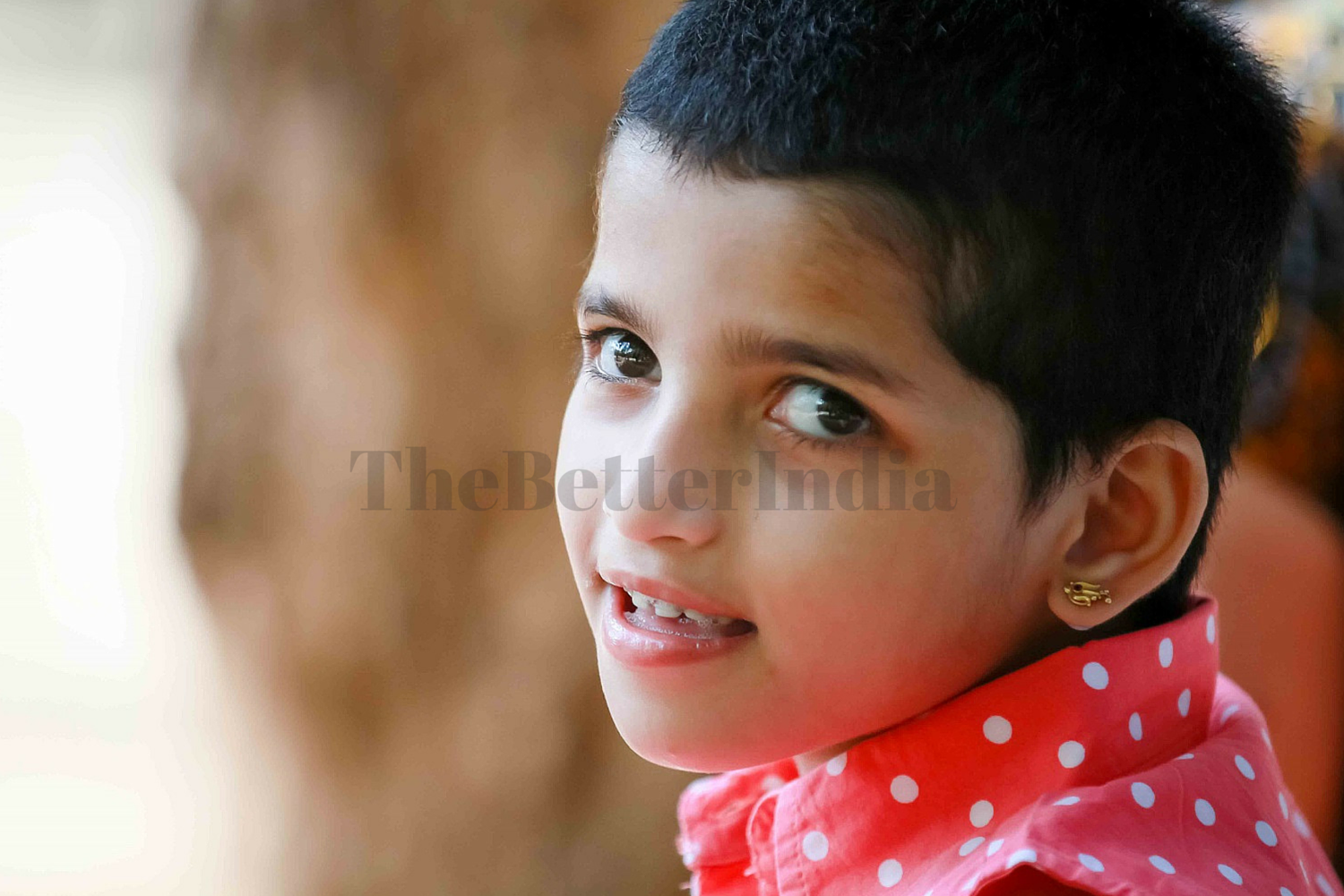 Ashwathi has what was once known as mental retardation and is now called Intellectual disability. This is a generalized neuro-developmental disorder that is characterized by poor intellectual and adaptive functioning. The main causes for this disability are abnormal genes, complications in pregnancy, exposure to toxins, iodine deficiency, and malnutrition.
Six-year-old Ashwathi is still learning to walk. She has no choice but to be extremely dependent upon her mother for all her needs. Her parents and teachers are helping her learn to live in this world.
Ashwathi says, "I am also a child of God. Lead me, guide me and walk beside me."
September-October: Nishant Sriram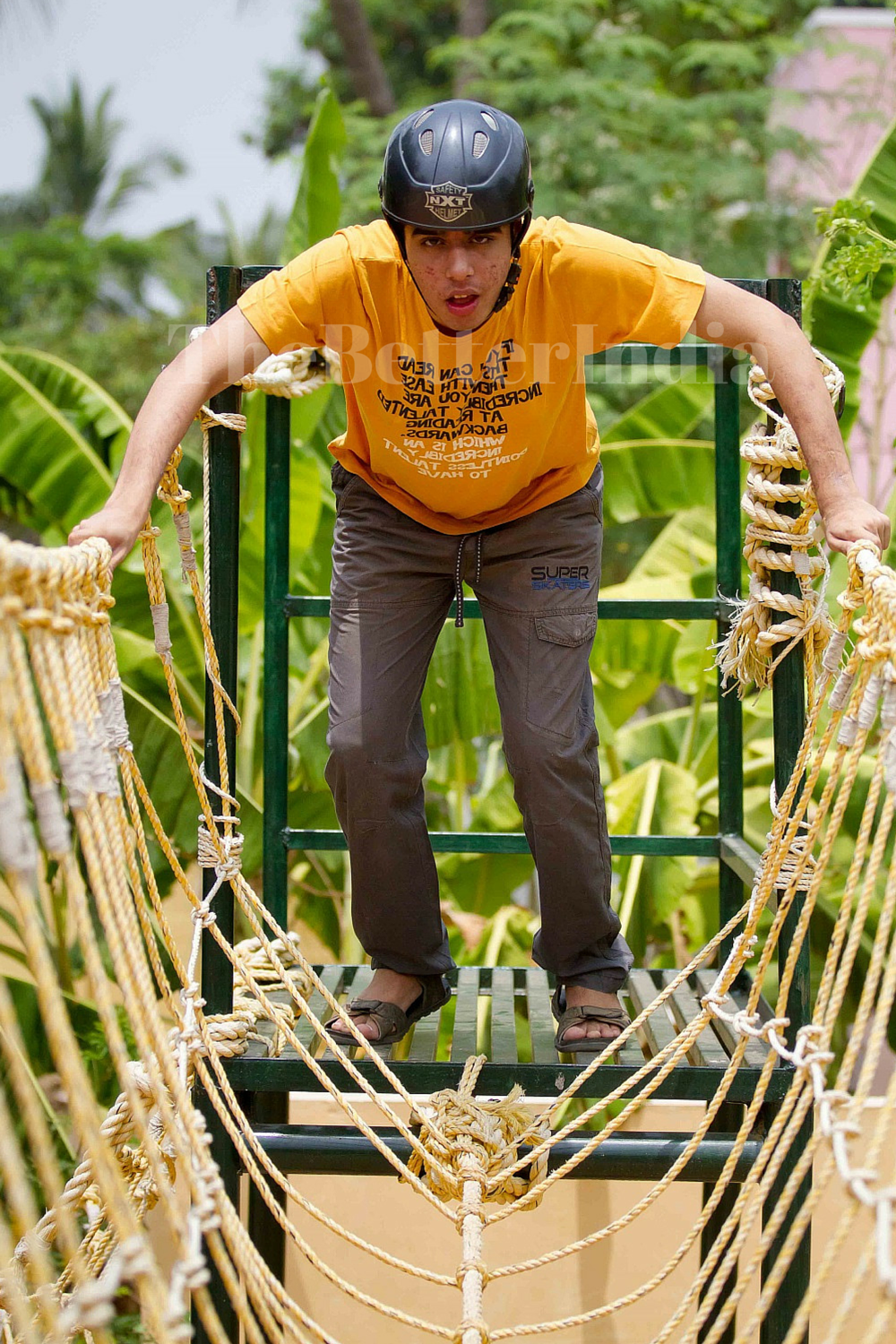 Nishant has autism. Autism is a developmental disorder that usually affects children in their developmental years. Due to this disorder, the individual exhibits limited social interaction, poor communication skills and restricted and repetitive behaviour.
Nishant is a very active person who loves being with nature. Trekking, cycling and many other adventure activities interest him. He is the winner of many awards for cycling in his state, as well as at the National Level Special Olympics. Nishant, who cannot speak, communicates with his keyboard.
He says, "If you don't understand my silence, how will you understand my words?"
November-December: Dinisha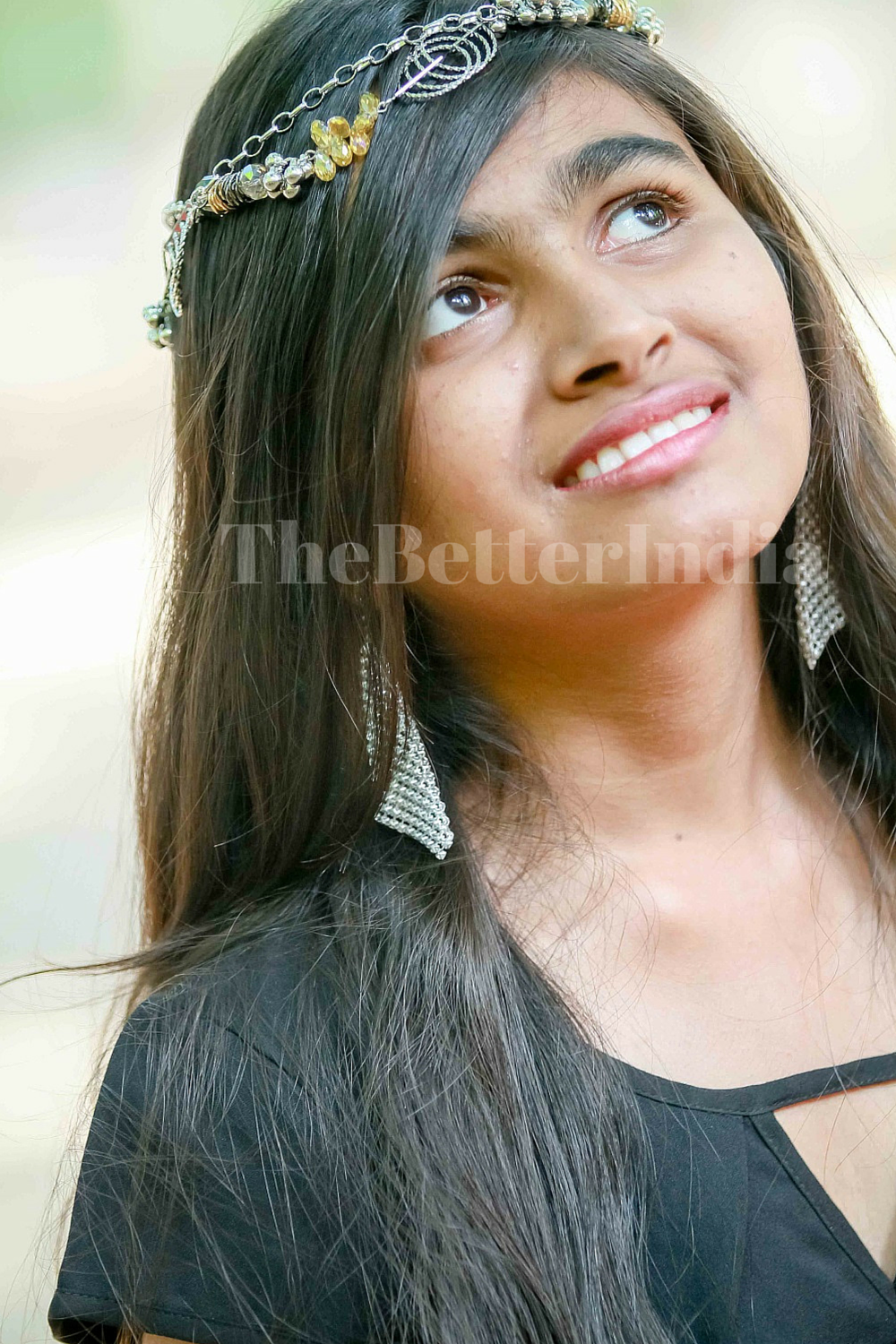 Dinisha has cerebral palsy. Poor coordination, stiff and weak muscles and tremors are the major problems faced by people with this condition. This disorder is caused by abnormal development of or damage to the brain, which results in permanent movement disorders.
Dinisha, with her infectious smile, loves dressing up well and taking part in singing and dancing activities. She may be silent but she makes friends fast and enjoys being in the company of people.
The special calendar is the brainchild of Swarnalatha, who is also featured in the calendar. She and her husband, Guruprasad, came up with this unique idea sometime in April this year and have been working on it ever since. Their organization, Swarga foundation, works with disabled persons.
The purpose of this calendar is to generate respect for people with special needs, to increase awareness about these disorders, to appreciate the outlook towards life of these wonderful people, and to celebrate their lives with them.
The foundation intends using the proceeds from the sale of these calendars to help patients affected with neurological diseases.
The calendar could not have been possible without Albi No (from That Moment Photography), who came up with the idea of also making a video of the models presented in the calendar. Suraj Kumar helped Swarnalatha with the script for the calendar as well as video. They have both done the voice-over in the video too. Sagar Morankar has sung the background score while Prasanna has played the music for the video.
Incidentally, Sagar Morankar is visually impaired. He is a classical singer from Kolkata and teaches music at ITC Music School. An athlete in his school days, Sagar was affected with muscular dystrophy at the age of 16. The doctors gave him only three years to live at that time but he beat the odds and went on to lead a happy and successful life.
For more details on what the Foundation does, visit here. You can place an order for the calendar here.
Like this story? Or have something to share? Write to us: contact@thebetterindia.com, or connect with us on Facebook and Twitter (@thebetterindia).
About the author: Aparna Menon is a freelance writer, writing for various newspapers for the past 10 years. Her main fields of interest are wildlife, heritage and history. A keen traveler, she loves to read and write and does a lot of art work too.
We bring stories straight from the heart of India, to inspire millions and create a wave of impact. Our positive movement is growing bigger everyday, and we would love for you to join it.
Please contribute whatever you can, every little penny helps our team in bringing you more stories that support dreams and spread hope.