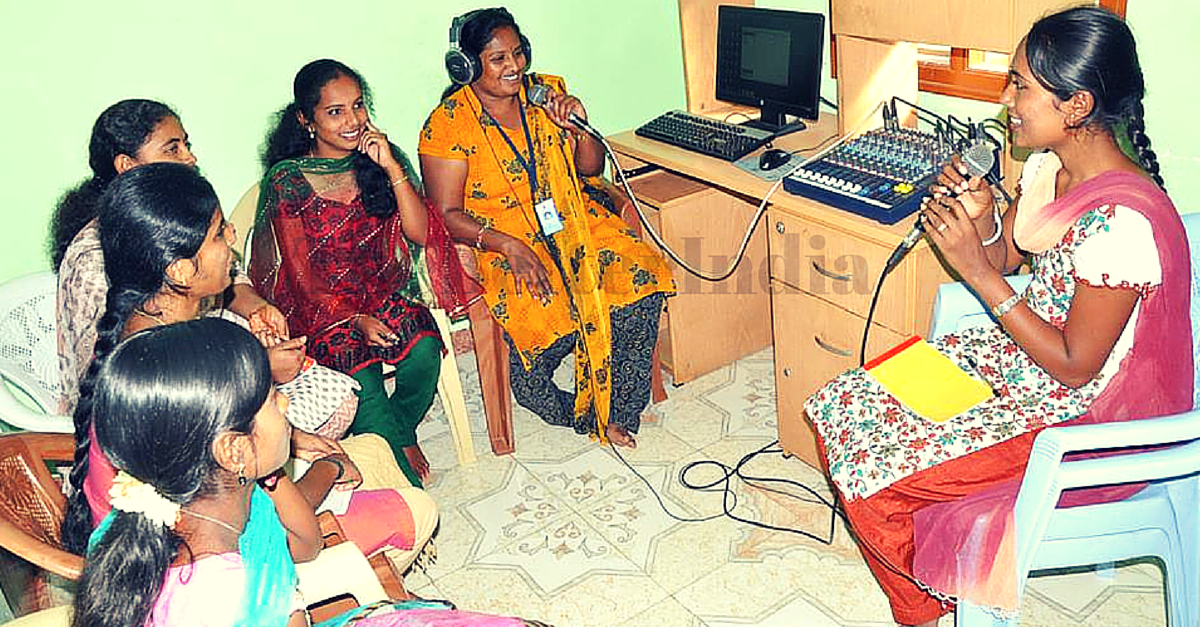 Sarathi Jhalak is a community radio station owned and run primarily by women in rural Karnataka. Over the past three years, the station has become a very important part of the lives of local people. But they are now facing some serious financial issues because of which it is becoming difficult for the radio to sustain itself. They need your help. And this is how you can contribute.
Sarathi Jhalak is a community radio station owned and run primarily by women in rural Karnataka. Over the past three years, the station has become a very important part of the lives of local people. 
It's 6:00 am in Anugondanahalli village, a semi-rural hamlet located about 70 km from Bangalore. The day's activities have already begun — children are getting ready for school in one house, the elderly are reading newspapers in another, and some young people are sipping tea at the street corner discussing worldly affairs. Listen closely and you will realise that the daily noises are accompanied by a faint sound coming from many homes and shops — that of a radio program. It is channel 90.4 — Sarathi Jhalak — and the listeners are hooked. Ask anyone about it and they will direct you straight to the radio station situated nearby.
Sarathi Jhalak, a first-of-its-kind community radio station (CRS) in rural Karnataka, is owned and run primarily by women.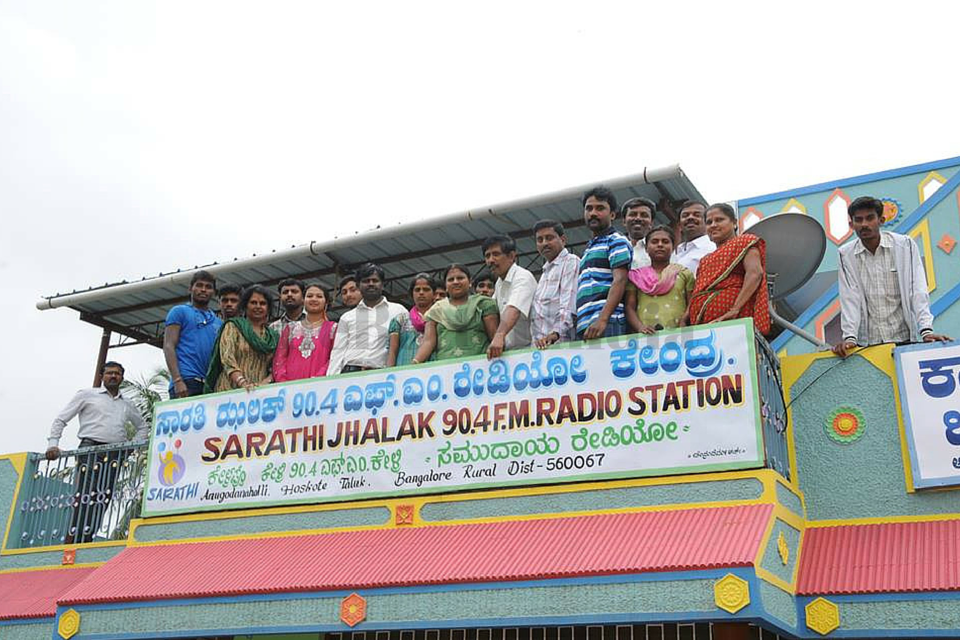 Aired on 90.4 FM, this CRS was started by D S Shamantha in August 2012. Her aim was to utilize radio as a medium to educate local people on issues related to the environment, health, entrepreneurship, personal hygiene, social welfare, legal issues, and more. It is also meant to encourage dialogue and knowledge-sharing among the local population, and to increase employment opportunities for the youth.
Radio broadcast takes place from 6:00 am to 10:00 pm every day from a 50-metre high transmission tower. The station has three women and four men working as radio jockeys (RJs).
"Literature, theatre, local issues, gender issues, and more – we cover everything, but everything is designed for the local population," says Shamantha.
All RJs are recruited from the village itself but programs are designed keeping the neighbouring rural belt in mind.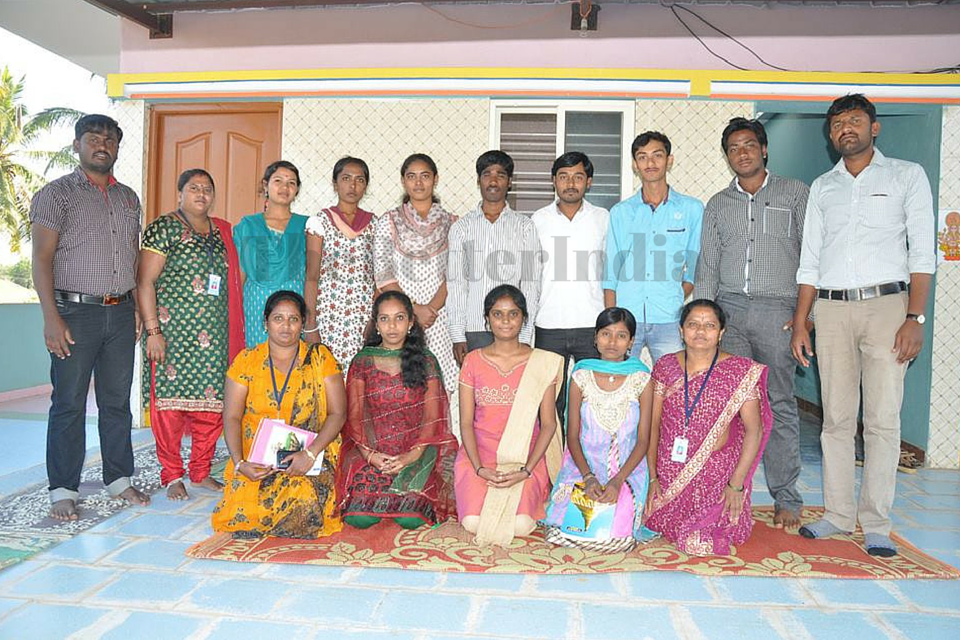 About 10-15 people from in and around the village visit the station every day to be a part of one interactive program or another. Everyone is free to come in and talk with the entire community. This way, they share their ideas, knowledge, creative skills, entrepreneurial pursuits, stories about local heroes, etc.
Manassina Matu is one of the most popular programs aired in the evening. In this, listeners discuss their feelings, questions about life, and matters of the heart that the RJ listens to patiently, offering advice and relevant solutions. Savi Nenapu is another program known for its interesting quizzes and information related to agriculture.
According to Shamantha, the channel is so popular that the villagers often discuss the day's programmes and the new things they have learned.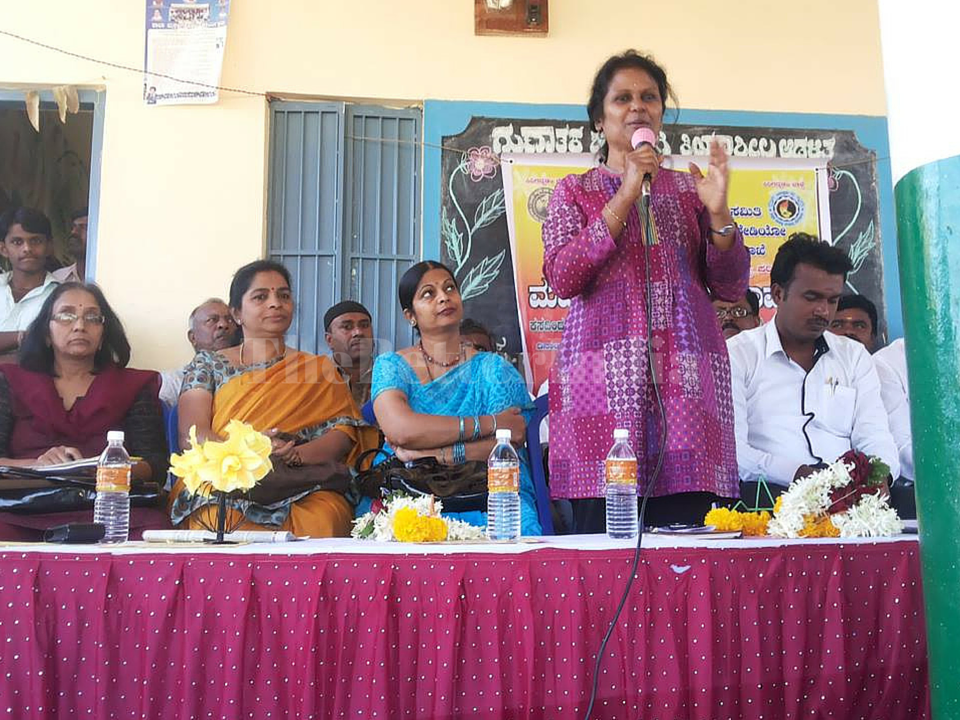 Over the past three years, several listeners have benefitted from the programs. While the RJs have turned into local celebrities, people of all ages have found relief, support, knowledge, and entertainment. Listeners from anganwadis and self-help groups, farmers, students, teachers, and doctors – everyone has found something or the other of interest. The primary reason why the station is loved by all is because it talks about the local issues that directly affect them, in the local language.
Shamantha, who is 44 years old, started her career with print media.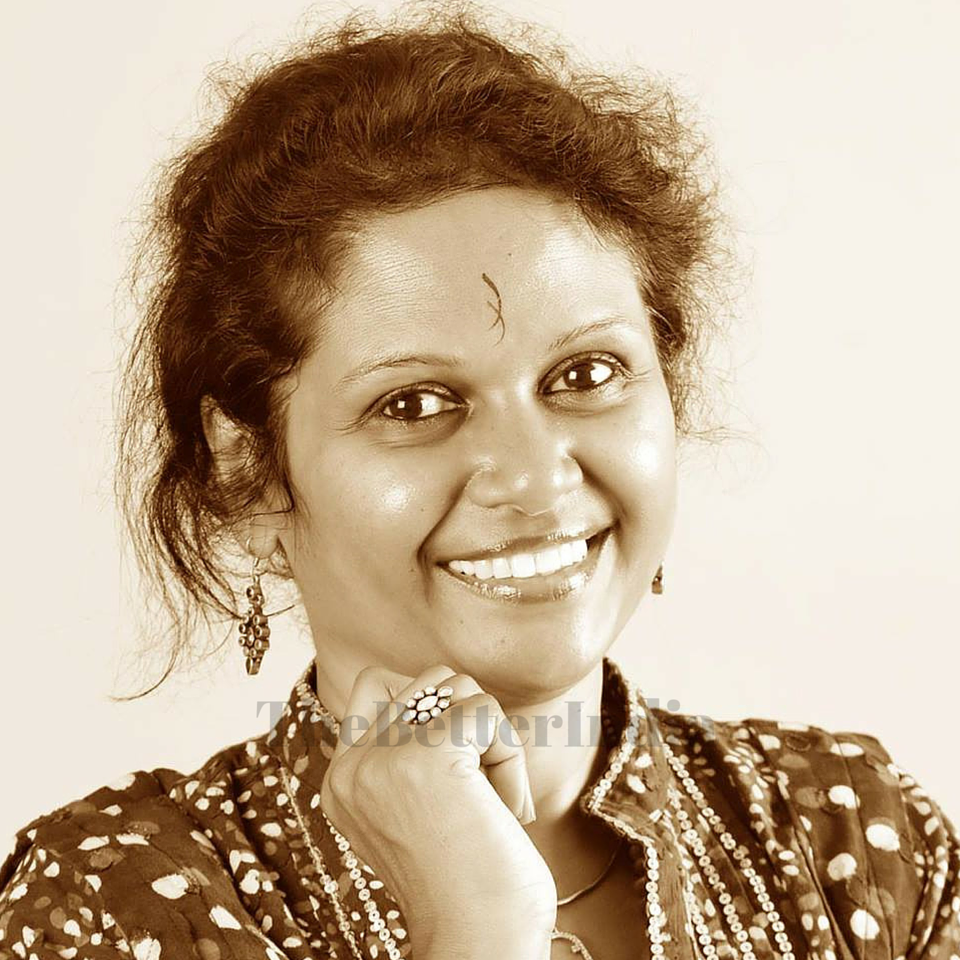 She has about 20 years of work experience, covering many different media domains. She also has extensive experience in development journalism and has produced many programmes for TV. After deciding to quit mainstream journalism in 2002, Shamantha started a Bangalore-based non-profit organization named Sarathi. The organisation has been working towards the betterment of underprivileged people through media. It produces, directs and designs audio, video and print materials for different NGOs and organizations like Action Aid, UNICEF, etc. Shamantha came up with the idea of setting up a community radio station with the aim of taking media to the masses.
Sarathi Jhalak has been transmitting to about 63 villages in the area and the listener base includes close to a million people. The radio station started with women employees only, but also has men RJs now since by popular demand they had to increase programs later in the evenings, and that was difficult for women RJs. However, women take most of the major decisions at the station. These are local people who continue with their day jobs of drivers, teachers, beauticians, etc., while working part time at the station. They receive meagre salaries of Rs. 2000 each, which is more like a compensation for conveyance only. The station also gets interns from Hoskote Government College to host some talk shows. They have all been trained in the basics of programme and content creation.
"I usually ask the RJs to come up with some concepts or ideas on their own. It is a facilitating method only because I don't what to impose my ideas on them," says Shamantha.
According to her, it is a matter of pride that the radio station is being entirely managed by the local people now. They feel a sense of ownership towards the station.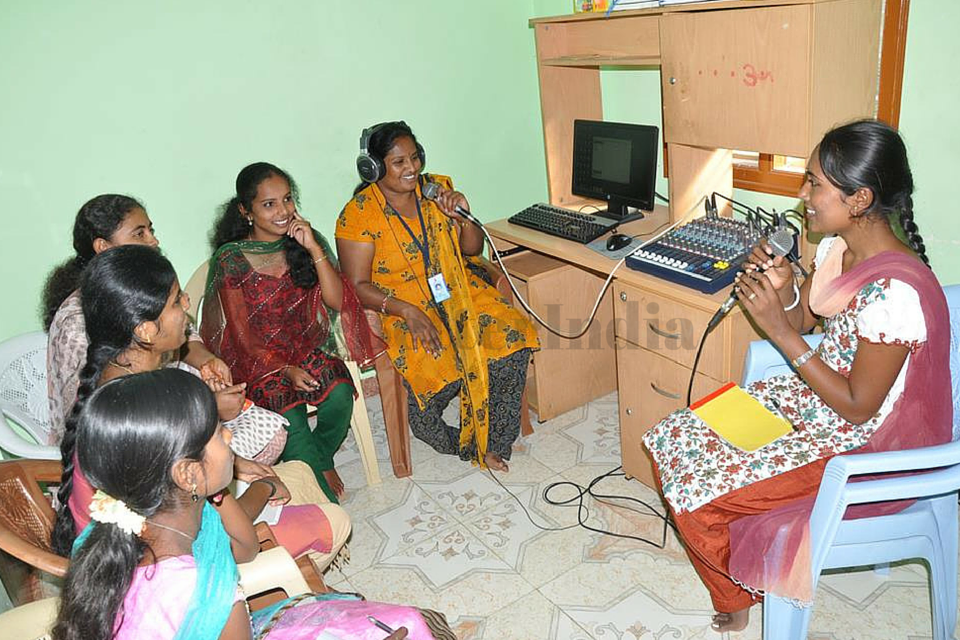 Sarathi received an initial fund of Rs. 10 lakhs from the government to set up the CRS. Government agencies such as BSNL, BESCOM and BECIL also provided technical help to set up telephone lines and assisted with technical knowledge to run the station properly.
While the initial amount was utilised for setting up the equipment and infrastructure, the government did not provide any financial help later.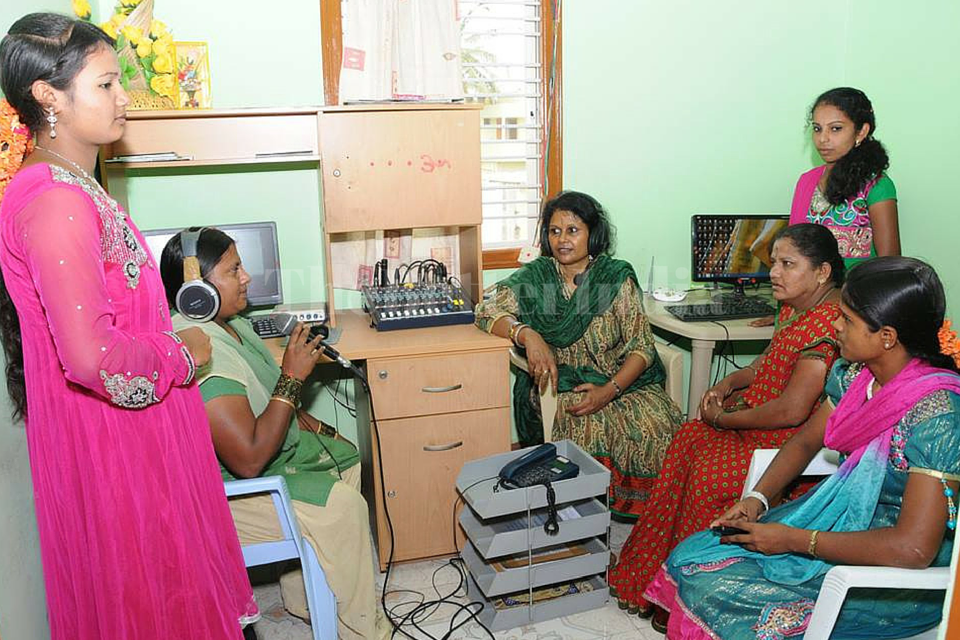 Shamantha and her friends had to pitch in about Rs. 4 lakhs to keep the station running. And now, after three years of successful operation, the radio station is facing a severe financial crunch. In the first week of September this year, regular listeners were surprised when they tuned into FM 90.4 and there was nothing to hear. RJs had decided to stop broadcasting because they were not getting their salaries on time, and Shamantha was supporting their decision. But the impact that this radio station had on the lives of the local people was visible the most in that one week when they received numerous calls from their listeners, requesting them to resume. Finally, for the sake of the community, the RJs decided to start broadcasting again.
"These people are not getting their salaries and they know that I am not in a position to give them any," says Shamantha.
Sarathi Jhalak is a prime example of how a successful community radio station, which has built a very loyal and large listener base, is unable to sustain itself because of financial constraints.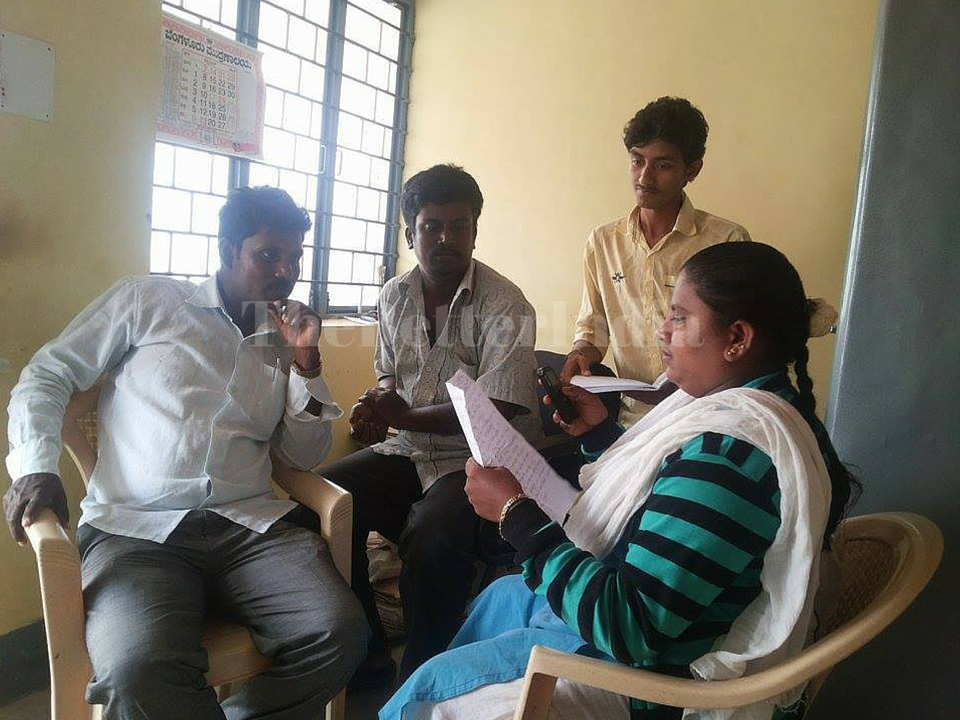 Shamantha has now decided to resort to crowd funding so that she can sustain the radio station. You can contribute as well. Click here.
Like this story? Or have something to share? Write to us: contact@thebetterindia.com, or connect with us on Facebook and Twitter (@thebetterindia).
We bring stories straight from the heart of India, to inspire millions and create a wave of impact. Our positive movement is growing bigger everyday, and we would love for you to join it.
Please contribute whatever you can, every little penny helps our team in bringing you more stories that support dreams and spread hope.