When rains and floods in Chennai and other parts of Tamil Nadu made life come to a standstill for many days in a row, there was an urgent need for quick and simple solutions that could help rescue people. And several volunteers did come up with many brilliant jugaads.
Here are some of those indigenous and creative solutions that have been of great help in the city, and are also being utilised right now.
1. Bamboo Houses: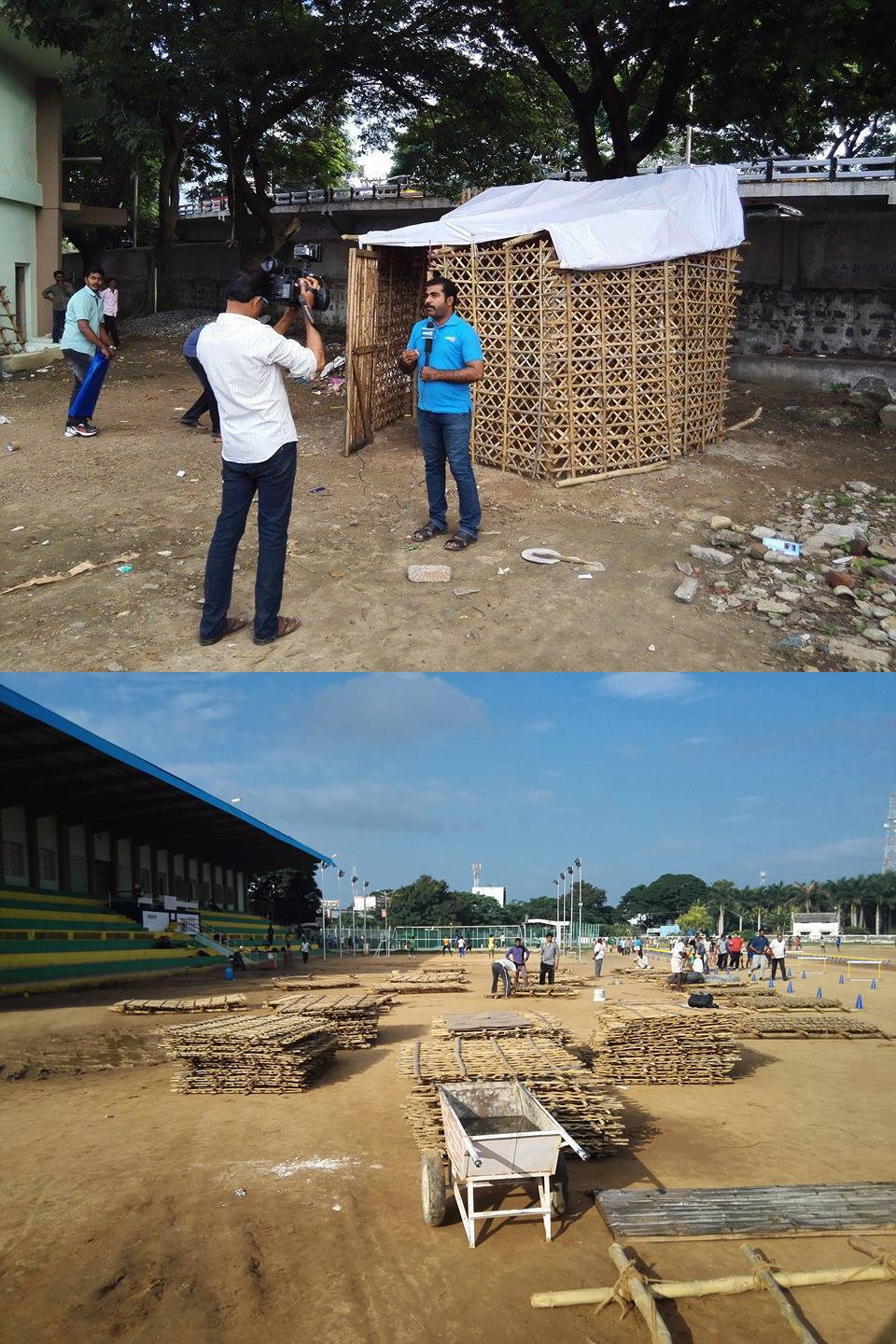 Salem Citizen's Forum posted these pictures. This is a bamboo house designed as a temporary shelter.
"This 96 sq. feet bamboo structure could easily house a family of four till they reconstruct their homes and lives. A lot of improvisation would be done to the same and it would also be fitted with solar lights. All this for Rs. 4,800 only." – Salem Citizen's Forum
2. Raft Boats: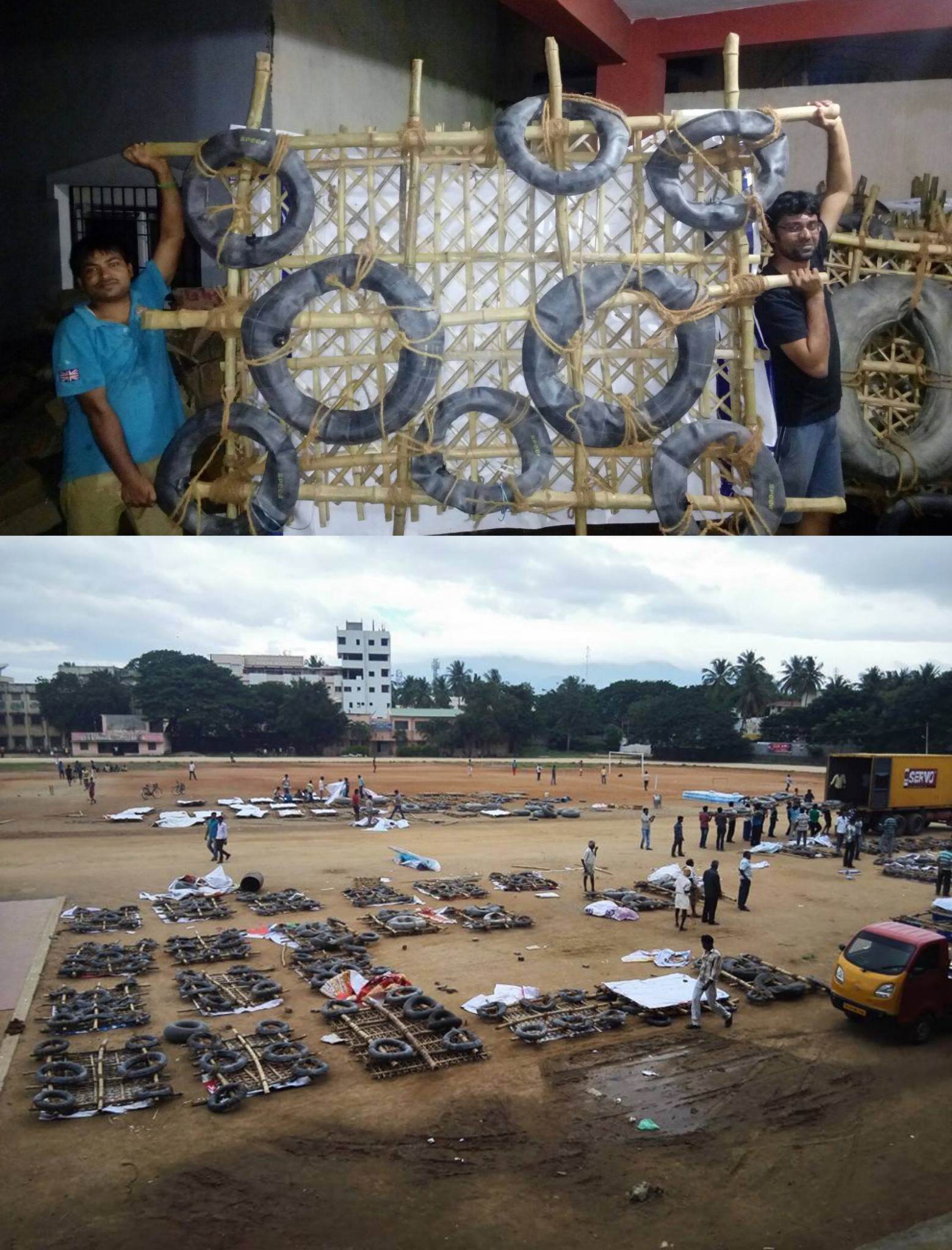 Salem Citizens' Forum's next design is their raft boats. They made about 25 of these boats using bamboo and inflatable tires, to make the boats float on water. The boats were sent to Chennai and Cuddalore.
Raft Boats in Action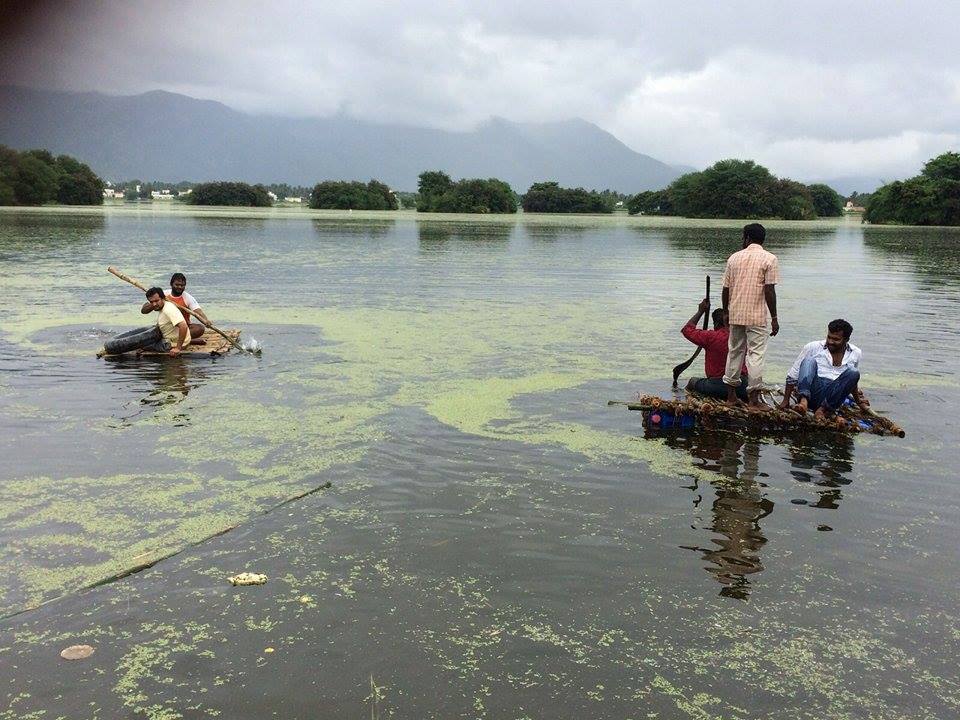 3. Herbal Tonic: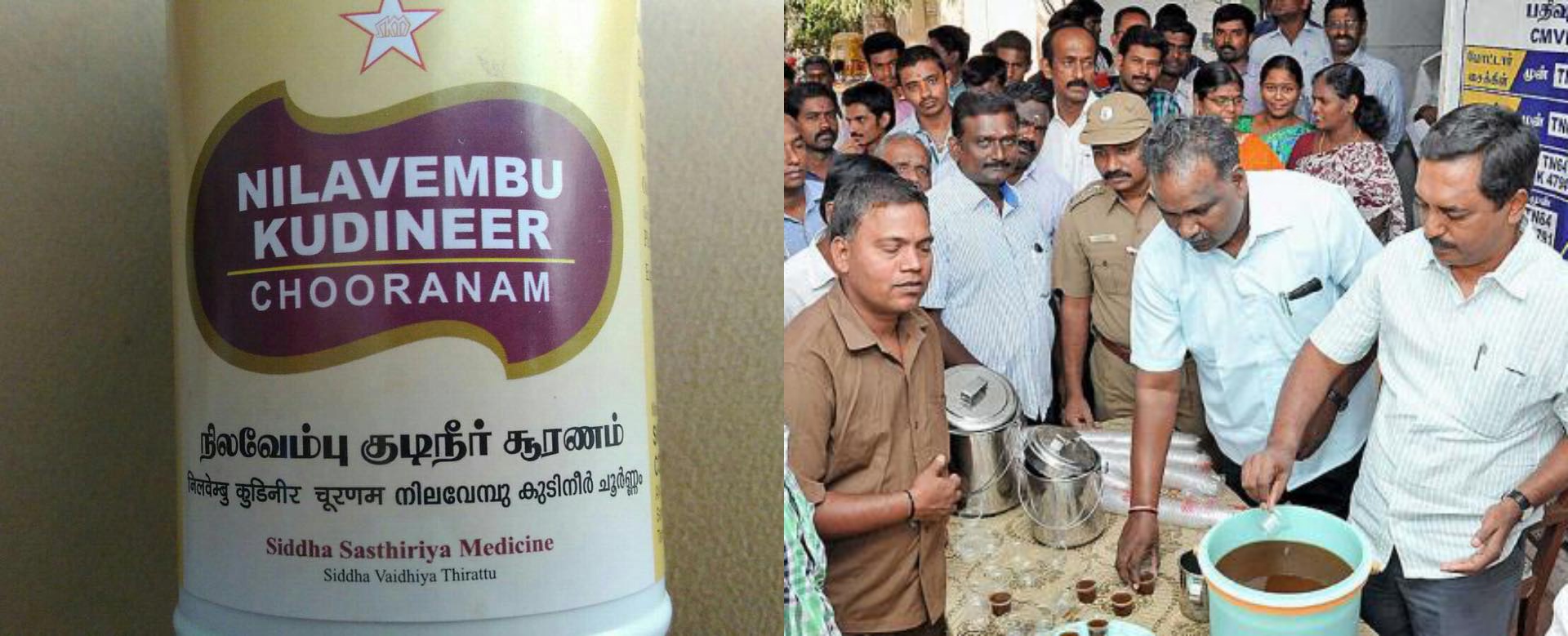 'Nilavembu Kashayam' is a Siddha (Tamil) medicine that is used for preventing fever and acts as a disinfectant. Its main ingredients include neem and other herbal leaves. We saw people all over Chennai preparing the medicine and distributing it among people to prevent contagious diseases and infections.
4. Drum Transport:

This method of transporting relief materials was used all over Chennai. This team (in the picture), used drums to go to many interior places of the city, where water levels were still high.
5. Phone Chargers: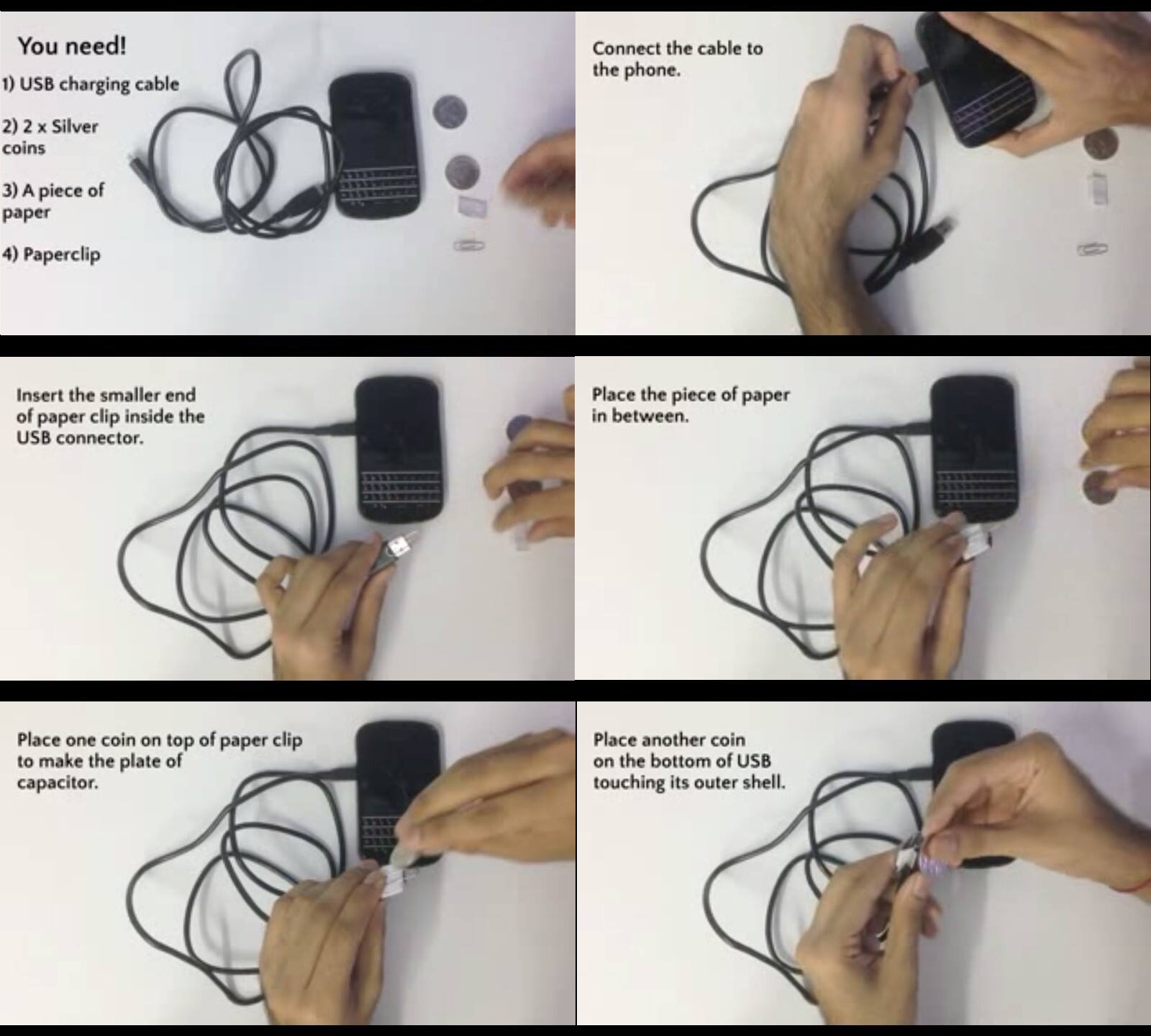 A lot of places in the city had no electricity, and people were stranded with cell phones without any charge. Few workarounds were posted on how they could charge their phones.
6. Another Way of Charging Phones: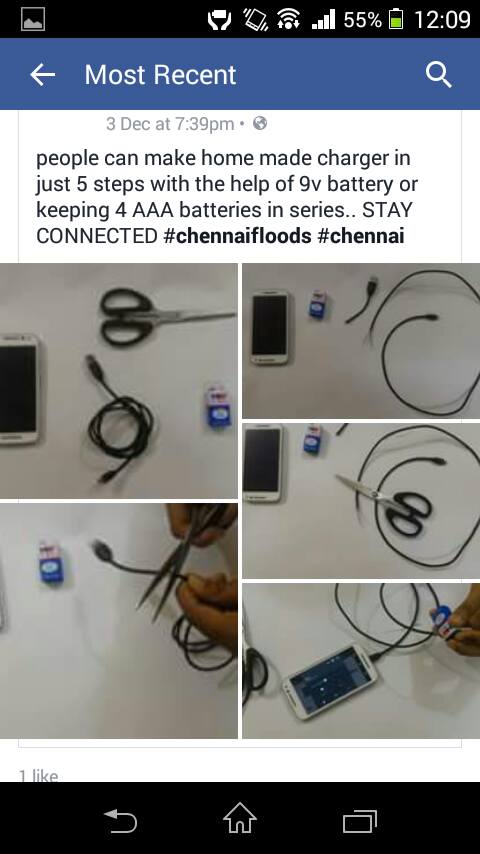 7. Drums for Rescuing People: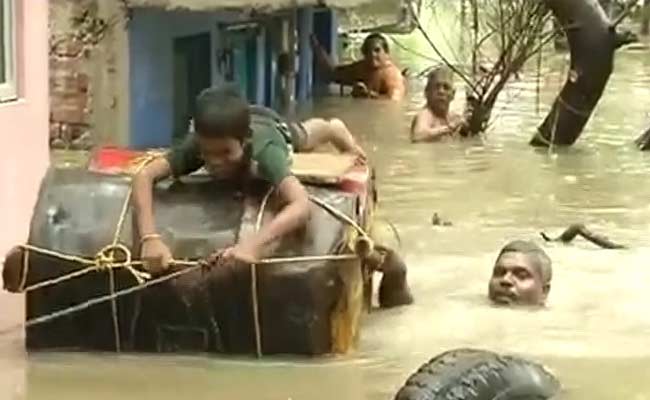 Many people used drums with inflated tires to rescue children and senior citizens.
8. Mobile ATMs: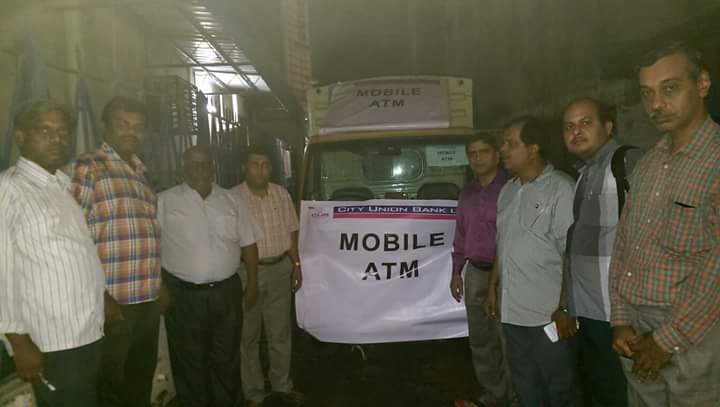 Some banks started driving around mobile ATMs to help people get cash.
9. Crayon Lights: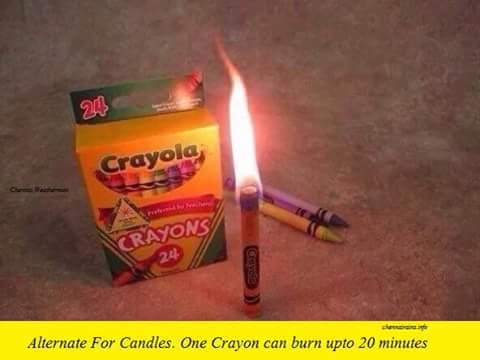 Many places did not have electricity for more than three days, and children's crayons were used as light.
– First published on imgur by Reddit user nic_nom.
Like this story? Or have something to share? Write to us: contact@thebetterindia.com, or connect with us on Facebook and Twitter (@thebetterindia).