These girls from a small town in Bihar are boxing champions. They have been breaking stereotypes and winning medals since 2009. Here's why they pack a punch!
These girls from a small town in Bihar are boxing champions. They have been breaking stereotypes and winning medals since 2009. Here's why they pack a punch!
Dighwara, a town located in Saran district of Bihar, is the birthplace of boxing champions who have been travelling across India and winning one medal after another at the district, state and national levels. These boxers are not all men as you would imagine, but also many confident young girls who are making Bihar proud.
Why are these girls taking up boxing? Ask 20-year-old Varsha Rani and her voice brightens instantly: "I just love the sport. Compared to the kind of girl I was before, I am a lot more self-confident now. I don't feel weak anymore."
Priyanka, who is the same age as Varsha, recently returned from Guwahati after participating in the Women National Boxing Championship. She has three national championship medals to her name and loves the sport because of the way it makes her feel:
"During my first national game, I realised that all your fears disappear once you are in the ring. From being a regular girl who only used to study, I have now become a boxer. You get a different kind of identity and image when you become a sportsperson," she says.
Priyanka and Varsha are only two of the 13 girls currently being trained at the RJS Boxing Club in Dighwara.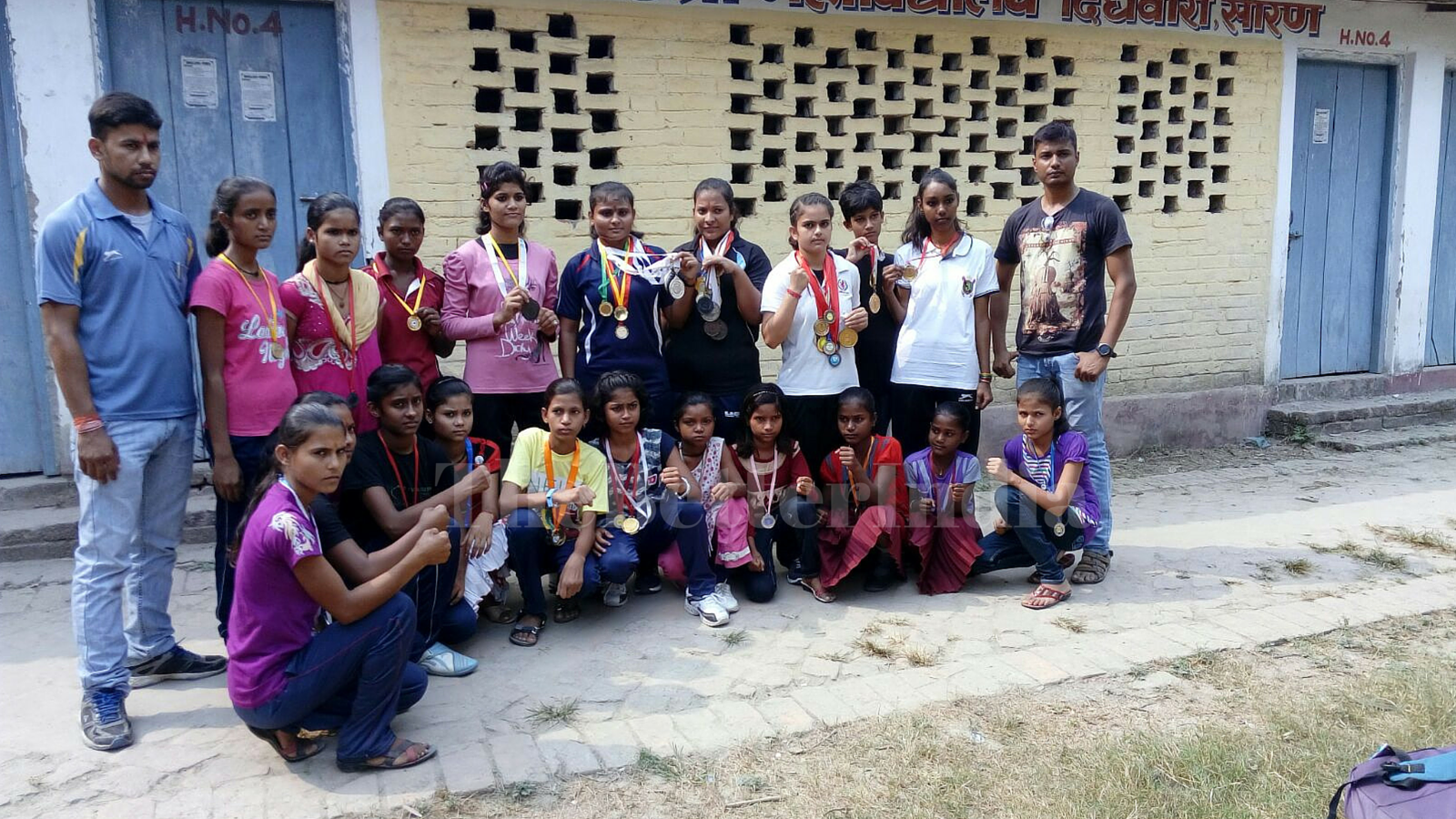 The club itself is unlike other professional training clubs found in urban India. It is situated inside a college campus with a makeshift boxing ring constructed of bricks, sand and cement. But the girls dedicatedly practise here for two hours every day.
The admission fee at the club is Rs. 300, and the monthly fee is Rs. 100. However, training is free for those who cannot afford it.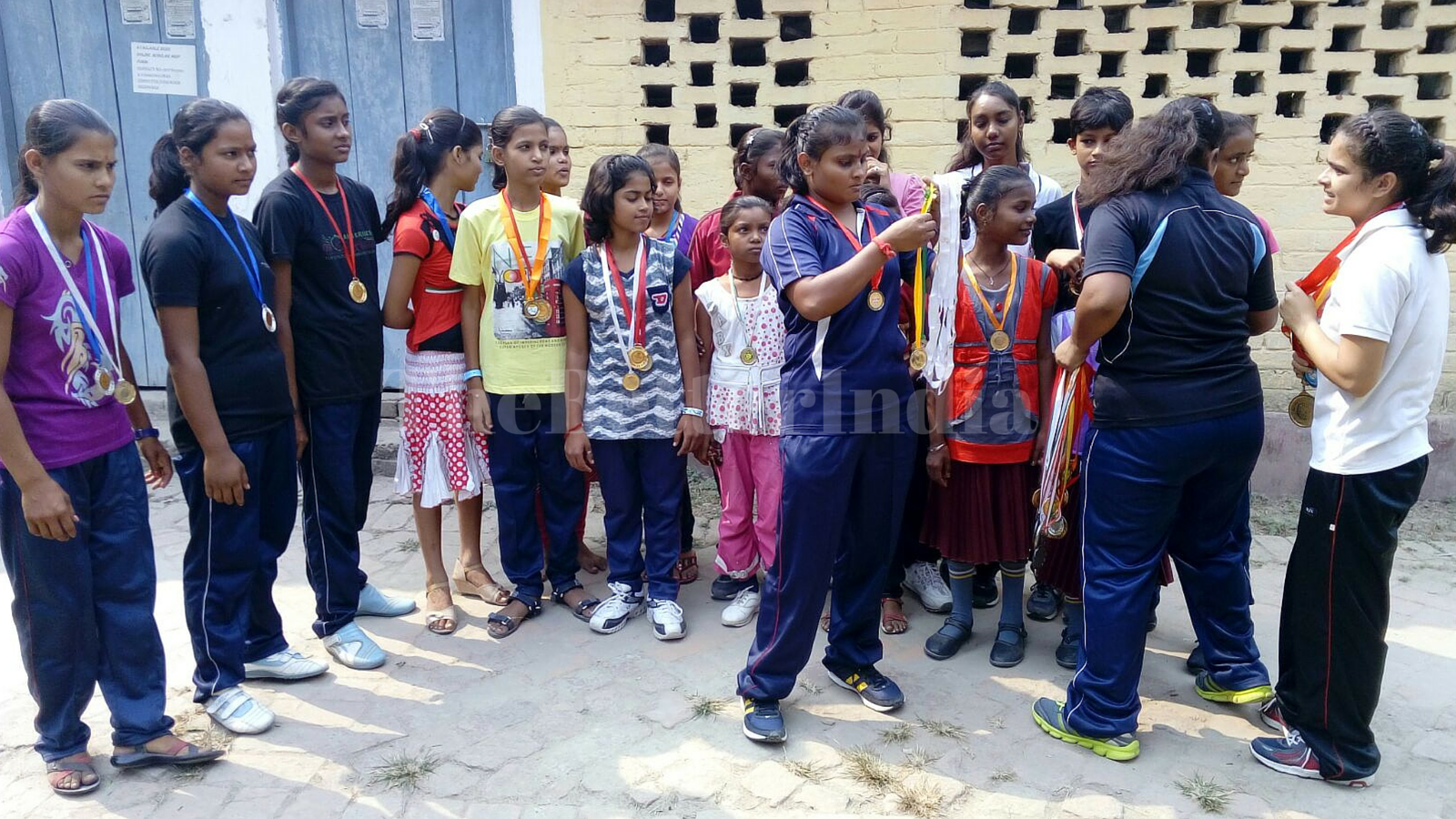 The club was started in 2009 by Roshan Singh and Dheeraj Kant – two friends and sports enthusiasts who are black belt holders in martial arts. Dheeraj, who completed his B.Sc. (IT) course in software engineering from NIIT, had taken up a job that did no interest him much. So he decided to quit and start coaching. Roshan worked in a school named Shakti Shanti Academy as a physical education teacher.
Priyanka was a student of Class 7 when the club was taking shape. A group of 8-10 girls from her school began by learning Taekwondo and slowly moved on to boxing under coach Roshan. But girls would join the sport and then drop out because their parents did not approve of boxing.
However, the passionate ones didn't let go.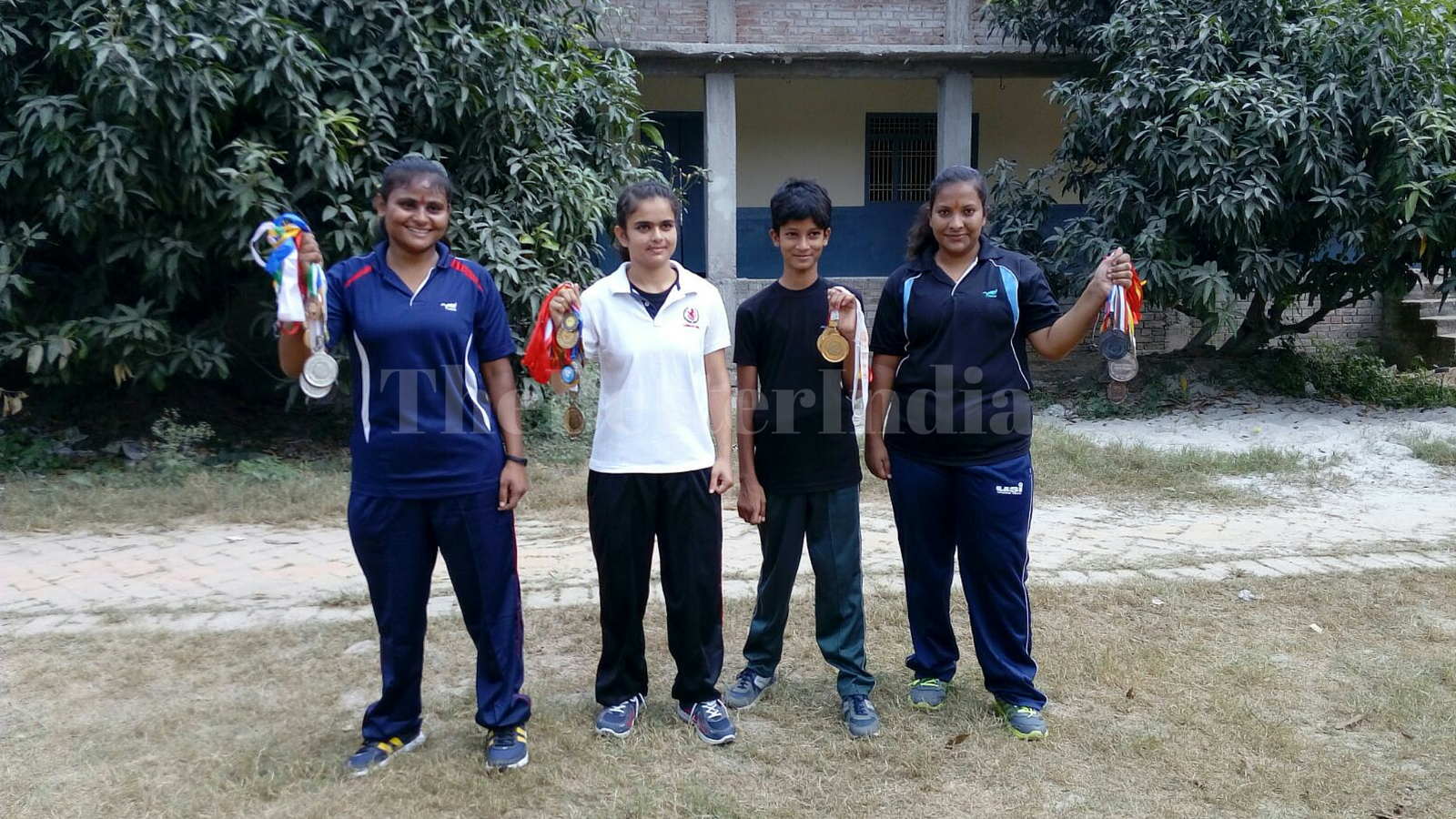 It was in 2009, when the third edition of the Junior Women National Boxing Championship was held in Patna, that the girls witnessed a turn in events. It was the first time that such an event was taking place in Bihar and Priyanka and Varsha were able to participate. The clink of medals accompanied them home – Priyanka won silver and Varsha bagged a bronze medal.
News of this victory spread throughout Dighwara. It was in the newspapers as well. This was when Ashok Singh, an independent politician in Sonepur assembly constituency, decided to help further the initiative. As the secretary of Ram Jangal Singh Inter College in Dighwara, he proposed that a space be given on the college campus for the coaches to continue their training and to encourage more girls to participate.
Today, Priyanka's family completely supports her participation in boxing. "Varsha and I – we are among the first girls in the village to be active sportspersons. When I won my first medal, everybody in the village was very happy. There are some people with a negative mindset who say that this sport, and the fact that we practise alongside boys, is wrong for girls. But there are many who encourage us. My only concern was that my family should support me. Once you get their support you can always fight the people outside," says Priyanka, who has played at least till the quarterfinals in each of the national championships that she has participated in until now.
The RJS club is for both boys and girls and they are trained in boxing as well as kick boxing.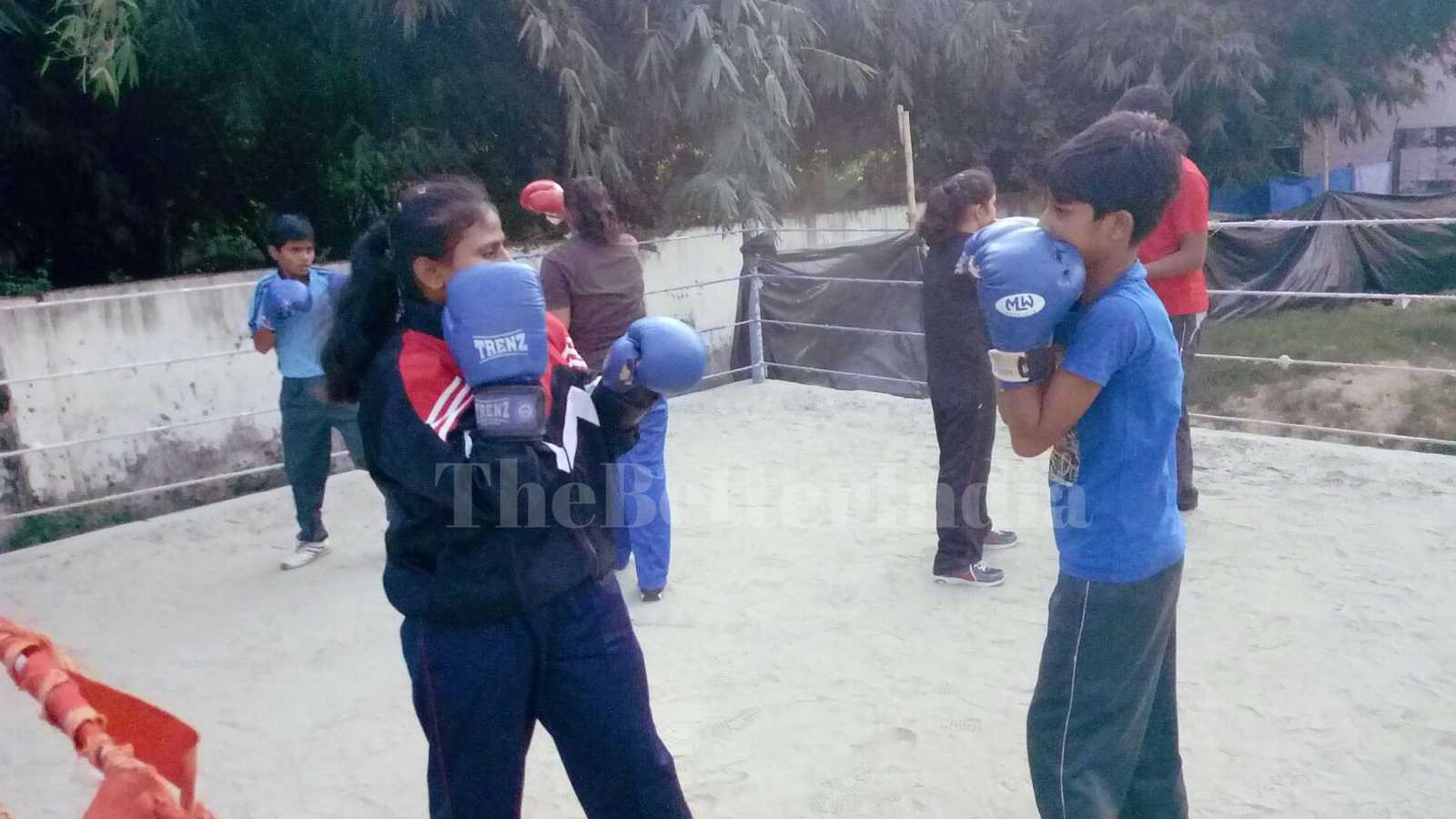 "The coaches never discriminate between girls and boys…There is nothing like we are girls so the practice will be light for us. It is the same for everyone," says Varsha. While her family members were not very supportive about boxing in the beginning, they later came around and she went ahead to win a silver medal at the 5th Junior Women National Boxing Championship held in Tamil Nadu in 2010 and a bronze medal at Patiala in 2011. She also participated in the 16th Senior Women National Boxing Championship this year.
Both girls are currently busy with their BSc final year exams and after graduation, they wish to pursue diplomas in sports coaching from the Netaji Subhas National Institute of Sports (NSNIS).
"When compared to players from other states during national championships, our performance weakens a bit because they have all the facilities, kits for practice, a proper boxing ring, etc. We don't have any of these and the difference is visible," says Varsha.
Dheeraj says he has approached the government several times for help so that the trainees can have a proper boxing ring to practise in.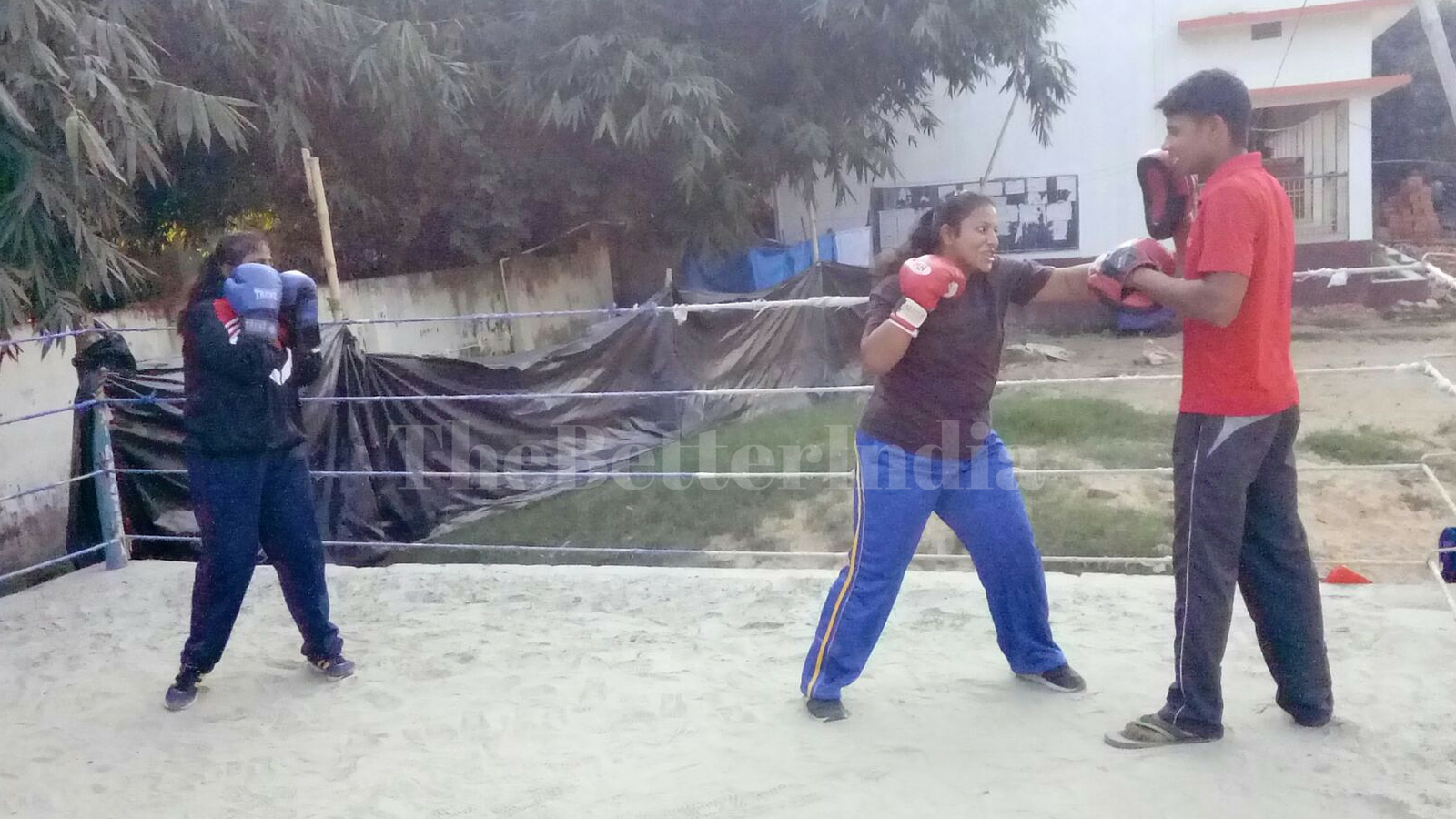 Presently, the club has 13 girls and a total of 30 students. The girl students include Pallavi Raj, a student of Class 7 and Mona, a post graduate student – both are medal winners as well.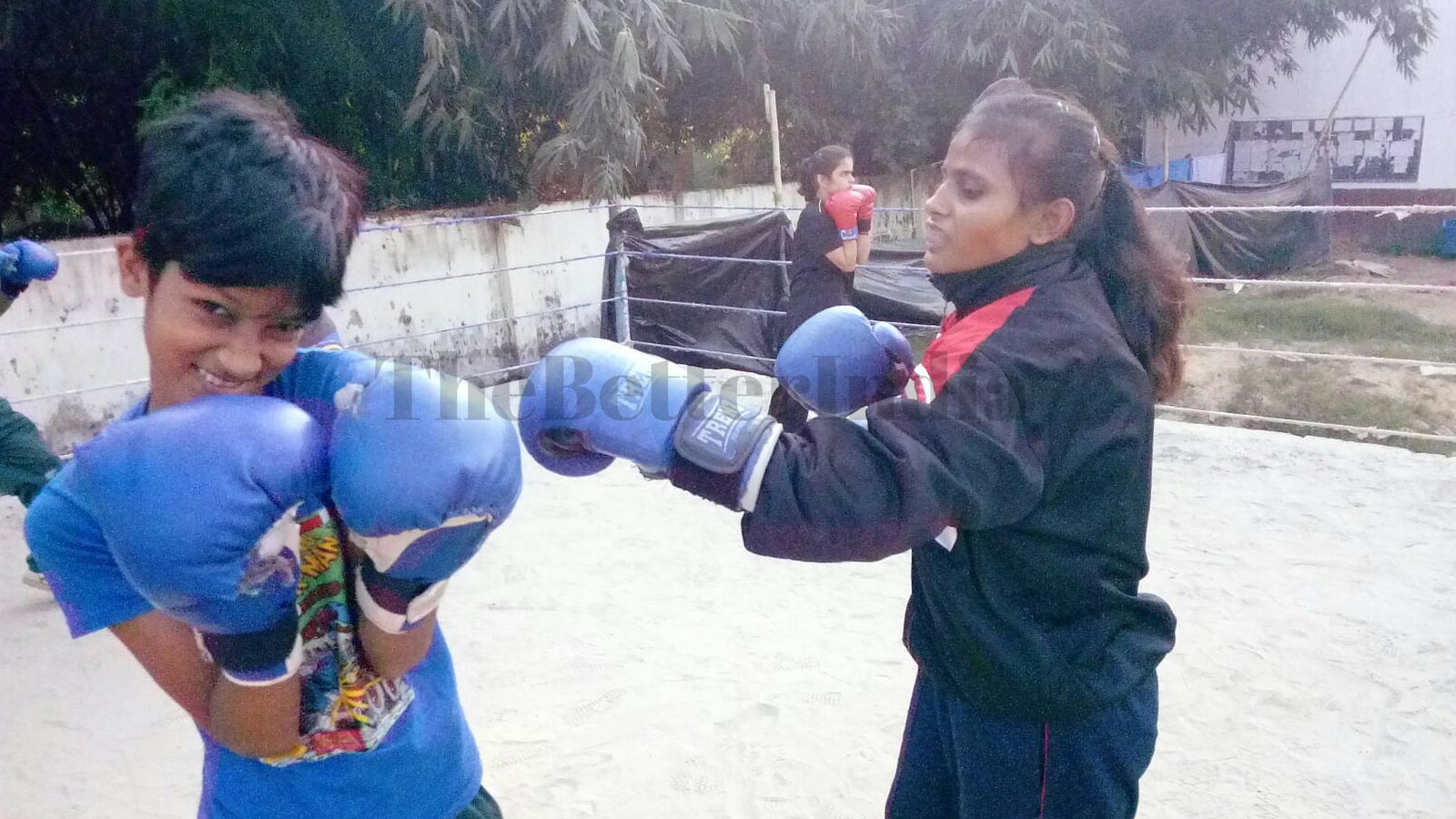 "Parents should believe in their daughters and give them a chance to move ahead in life. If all parents think that sports are not meant for their daughters then no girl will be able to succeed in this field," says Varsha.
Recently, Kashif Haque, a moderator on Reddit India, started a thread on the platform stating that he wants to donate to a good cause once every month. One of the members on that thread shared an article about the RJS boxing club. Kashif obtained the bank details of the coaches with the member's help, and set up a Milaap campaign to raise funds for the club to have a proper, professional boxing ring. A separate thread about the campaign was then started on Reddit and the community took it to a completely new level. One of the members even went to Dighwara to visit the club. A boxing ring costs between Rs. 2-3 lakhs. With this campaign, Redditors plan to raise Rs. 1 lakh. You can also join this wonderful community of contributors and help this club succeed.
Click here to support the Dighwara boxing girls.
Like this story? Or have something to share? Write to us: contact@thebetterindia.com, or connect with us on Facebook and Twitter (@thebetterindia).