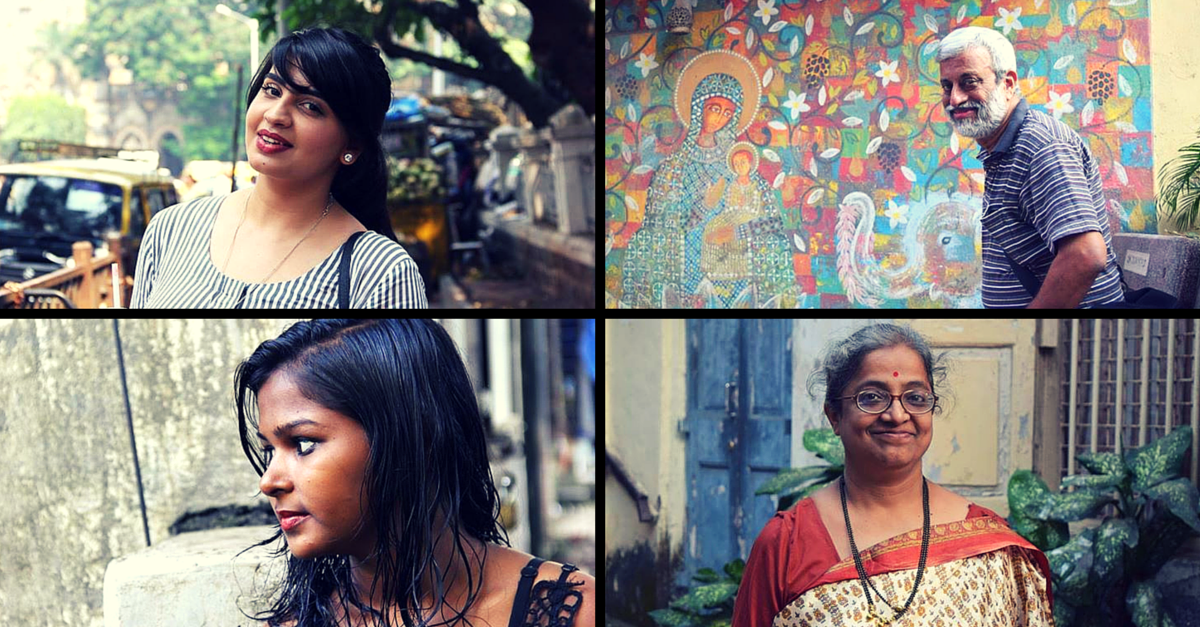 She doesn't just share pictures – she shares the many stories of success, failure, hope, dreams, desires and so much more behind the faces that make it to her well-known and loved Facebook page. Meet Karishma Mehta, the human behind Humans of Bombay.
She doesn't just share pictures – she shares the many stories of success, failure, hopes, dreams, desires and so much more behind the faces that make it to her well-known and loved Facebook page. Meet Karishma Mehta, the human behind Humans of Bombay.
In November 2010, a young man named Brandon Stanton started taking pictures of people in New York City and sharing little vignettes of their lives on a Facebook page called Humans of New York (HoNY).
Little did he know that his little hobby would take the world of social media by storm, garnering over 16 million "likes" and spawning a host of similar pages in virtually every country of the world.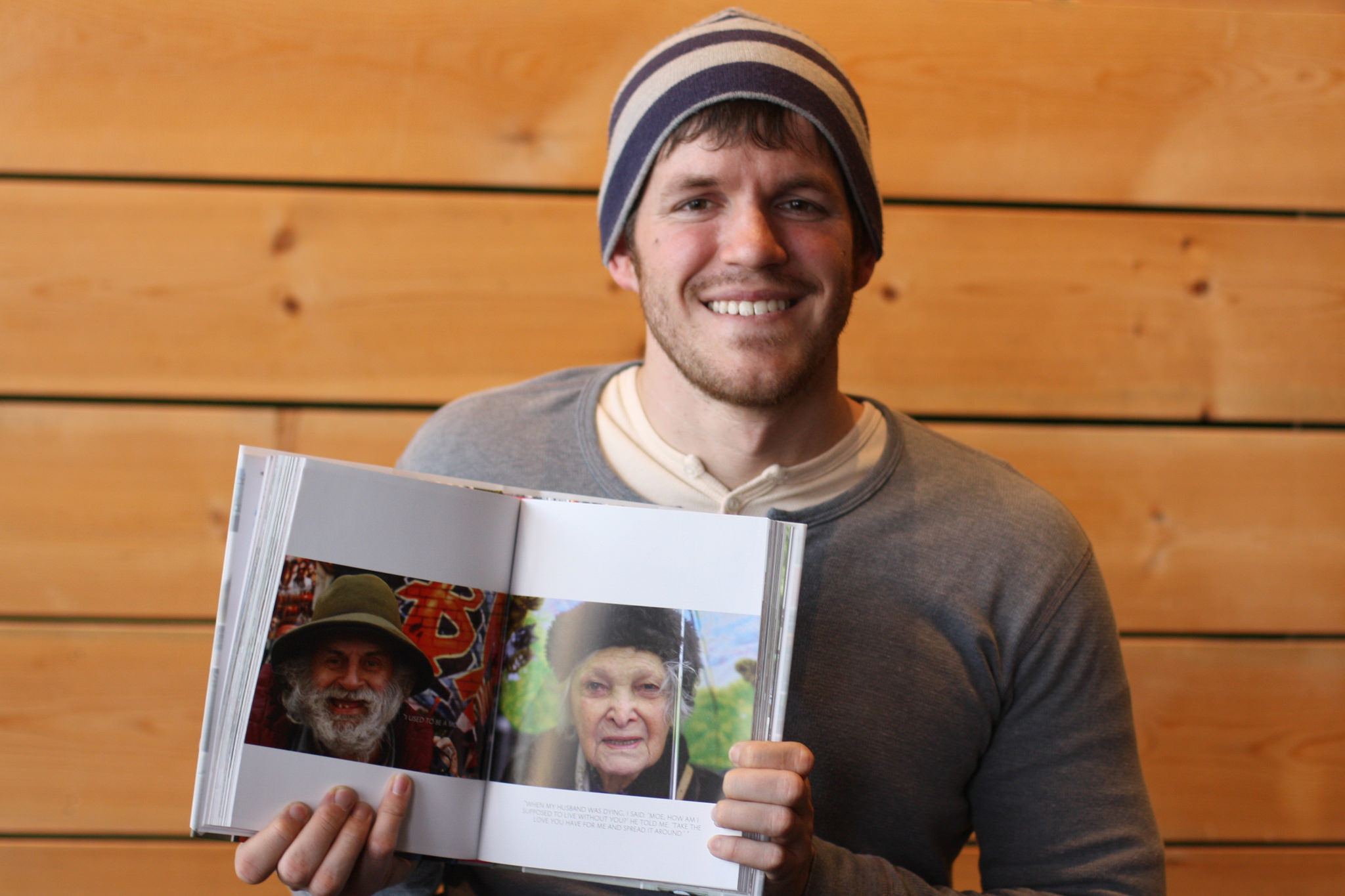 Photo Credit: Niyantha Shekar/Flickr
India too sprouted several "Humans of " pages overnight, but most of them have either vanished as quickly as they came or languished for lack of attention.
In sharp contrast is the Humans of Bombay page on Facebook, run by 23-year-old Karishma Mehta.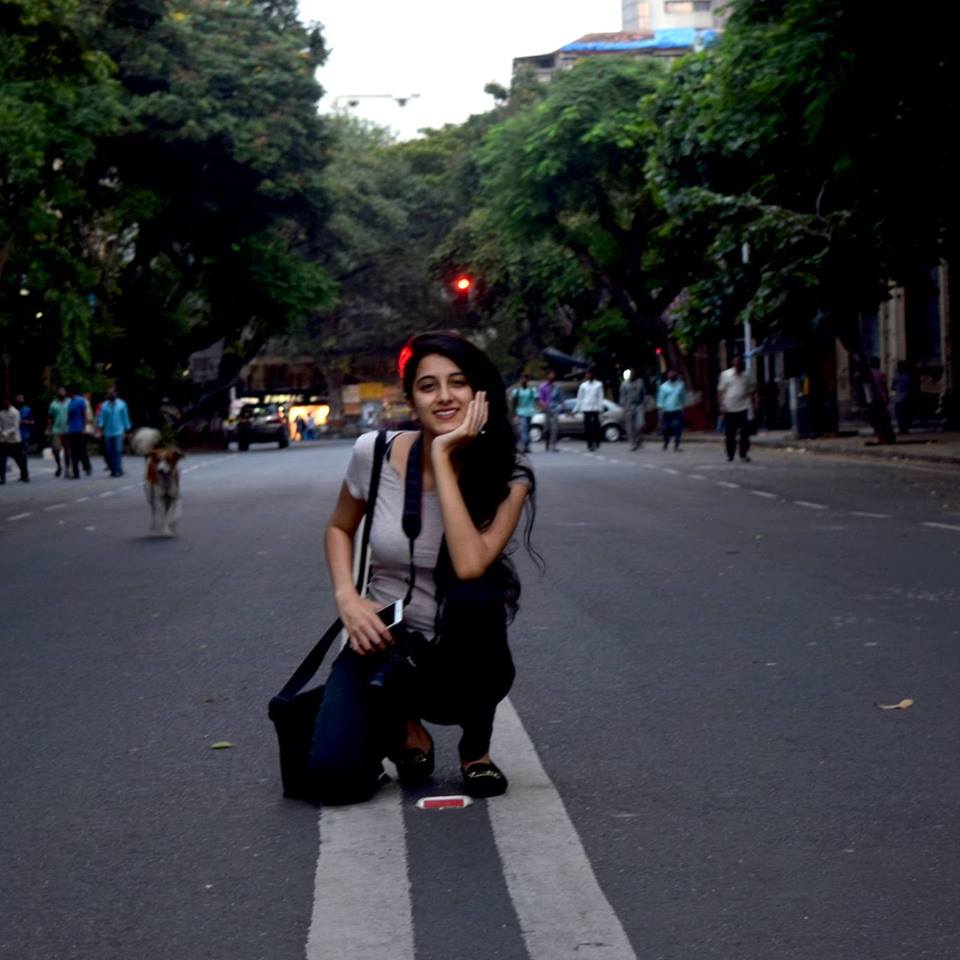 The following of this page has grown by leaps and bounds to reach four lakhs in a short period of time, entirely due to Karishma's meticulous efforts in capturing poignant photographs and stories of the many Mumbaikars she meets every day.
"Tell me your story," she often requests of the old and young and middle-aged she meets on a daily basis. But ask her the same question and she laughs – "That's why I am behind the camera, and not in front of it. In all probability, if someone stops me on the road, says 'can I take your photograph?', and asks me to share my story, I would say 'no'!"
Every day, Karishma goes out to meet and converse with five to ten strangers on the streets of the city.
She listens to their stories, clicks their photographs, and finally shares her work on the Humans of Bombay page. These are stories of success and failure, hope and inspiration, dreams and heartbreaks – each one unique and memorable.
Karishma started the page in January 2014. "I was just out of college when I started it. At that time, I had been following HoNY closely, so I knew that something like this existed. But I also knew that something like this had not been done correctly in a city like Bombay, which has so many different worlds in it. Thus I started the page pretty much as an experiment to see how it would pan out. But as it grew, my passion towards this work kept growing," she says.
Born and brought up in Bombay, she describes her life as "a very normal one." After studying at Bombay Scottish School, she went on to a boarding school in Bangalore for two years. This was followed by three years of college in UK. "I would say I was on the sheltered side…" she remembers.
In the beginning, Karishma's parents did not understand what she was doing. "They were a bit confused as there was no specific definition for what I was doing back then," she says. But her friends had been following HoNY, so they knew. "They supported me, gave a lot of healthy criticism, and also encouraged me to not give up. That initial push was very important for me to continue for as long as I have." She now has the complete support of her parents as well.
Ask her about the experience of collecting such personal stories from complete strangers and Karishma says – "It is not easy to talk to strangers on the road and engage with them in a conversation for five to six minutes…But when you do so, you will be surprised by the kind of things you hear in response to just a simple question! That's because everybody has a story. Literally every person walking on a street has some story that they want to share. The important thing is to focus on the simple questions that can bring about these very powerful narrations."
Karishma, a business and economics major, never took any lessons in photography. For her, it has all been about her passion; photography is something that she "learned on the job." With two interns to assist her she goes out to shoot for about five hours every day and shares one story a day on Facebook, after writing about it and editing the picture. While most of her time goes in maintaining the page itself, she is also involved in some freelance projects that deal with writing.
Currently, she is also busy working on a Humans of Bombay book that will be out soon.
What has been one of the most memorable moments of her life till now? She has an answer this time:
"It is a personal one. Very recently, my sister delivered a baby boy and it was like an I-can't-describe kind of moment. I was very happy."
The one thing she is looking forward to for Humans of Bombay?
"I am looking forward to seeing more people open up to share larger aspects of their lives. I have had a series of people who have given me their stories but as soon as they see the reach that the platform has they say they don't want to share them further. I would love people to realise that sharing is not always a bad thing. You are not always judged. You are not always looked upon negatively. Sometimes, it could actually help you."
Her advice to people?
"I am a business and economics major and I am doing something that is not directly based on that line. And I don't think it matters. It is about what you want to do, what you feel will get you to a certain place in life…just go with it."
Her favourite stories? "I am biased. I like them all," laughs Karishma.
Recently, she shared the picture of a woman named Zaaria who has come out of a very abusive marriage after struggling for years.
The hard-hitting story of how Zaaria successfully improved her life was widely shared. "It is a very, very powerful story. Zaaria was so strong while narrating it that I was literally shocked," remembers Karishma. And the best part is that it did not just end there. People actually went ahead and expressed their support for Zaaria.
"She was overwhelmed. She told me that she has got messages from all over the world with people praising her for her courage and bravery…it is just amazing."
Given that her page has had such an impact, it is not surprising that Karishma also chose to utilise it for a larger purpose.
She conducted a Facebook campaign with the aim of raising funds for an organization called Kranti that helps the daughters of sex workers in Mumbai. While the aim was to collect Rs. 5 lakhs, Humans of Bombay ended up collecting Rs. 6.5 lakhs in just one day.
But what is it that keeps her going out to work on something that does not even pay? "I like listening to people's stories. I like knowing that the next stranger on the block will have a story that people will appreciate. And I like to be the mediator of that story. The fact that I can bring those stories to the world is what pushes me," she concludes.
Visit Humans of Bombay here.
Like this story? Or have something to share? Write to us: contact@thebetterindia.com, or connect with us on Facebook and Twitter (@thebetterindia).
We bring stories straight from the heart of India, to inspire millions and create a wave of impact. Our positive movement is growing bigger everyday, and we would love for you to join it.
Please contribute whatever you can, every little penny helps our team in bringing you more stories that support dreams and spread hope.