Rajasthan government is all set to introduce a chapter on child rights in the curriculum for government school students. With the aim of increasing awareness among children about their rights, the government has also decided to set up child rights clubs in schools, where students will get a chance to interact about their rights and understand them better.
For this, child rights department, UNICEF and the education department of the state will work together.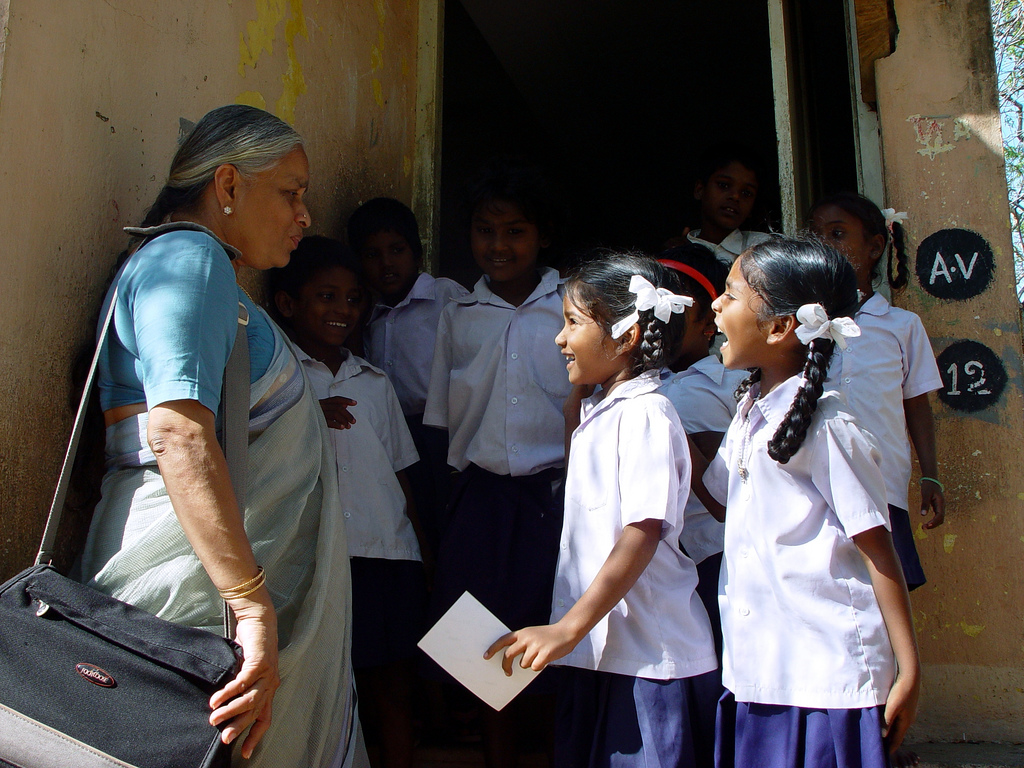 Picture for representation only. Photo Credit: Brian Glanz/Flickr
A workshop was organised by the child rights department, where Social Justice Minister, Arun Chaturvedi, said that the department plans to connect 5 lakh students with child rights clubs over the next five years. He added that as children form 43 percent of the state's population, it is the responsibility of one and all to provide them with all the required knowledge so they can contribute towards the development of the nation. They must be aware about their rights so as to fight exploitation, child labour and child marriage.
Minister of State for Primary and Secondary Education, Vasudev Devnani, said that the chapter on child rights will be introduced because it is important to communicate with children about these issues.
The National Commission for Protection of Child Rights (NCPCR) was set up in March 2007 under the Commission for Protection of Child Rights Act, 2005. The commission is meant to ensure that all laws, policies, programs etc. in the country are in harmony with child rights perspective as included in the constitution of India and the UN Convention on the Rights of the Child (UNCRC).
UNCRC outlines the fundamental human rights of children in four broad classifications:
Right to Survival:
• Right to be born
• Right to minimum standards of food, shelter and clothing
• Right to live with dignity
• Right to health care, to safe drinking water, nutritious food, a clean and safe environment, and information to help them stay healthy
Right to Protection:
• Right to be protected from all sorts of violence
• Right to be protected from neglect
• Right to be protected from physical and sexual abuse
• Right to be protected from dangerous drugs
Right to Participation:
• Right to freedom of opinion
• Right to freedom of expression
• Right to freedom of association
• Right to information
• Right to participate in any decision making that involves him/her directly or indirectly
Right to Development:
• Right to education
• Right to learn
• Right to relax and play
• Right to all forms of development – emotional, mental and physical
Like this story? Or have something to share? Write to us: contact@thebetterindia.com, or connect with us on Facebook and Twitter (@thebetterindia).