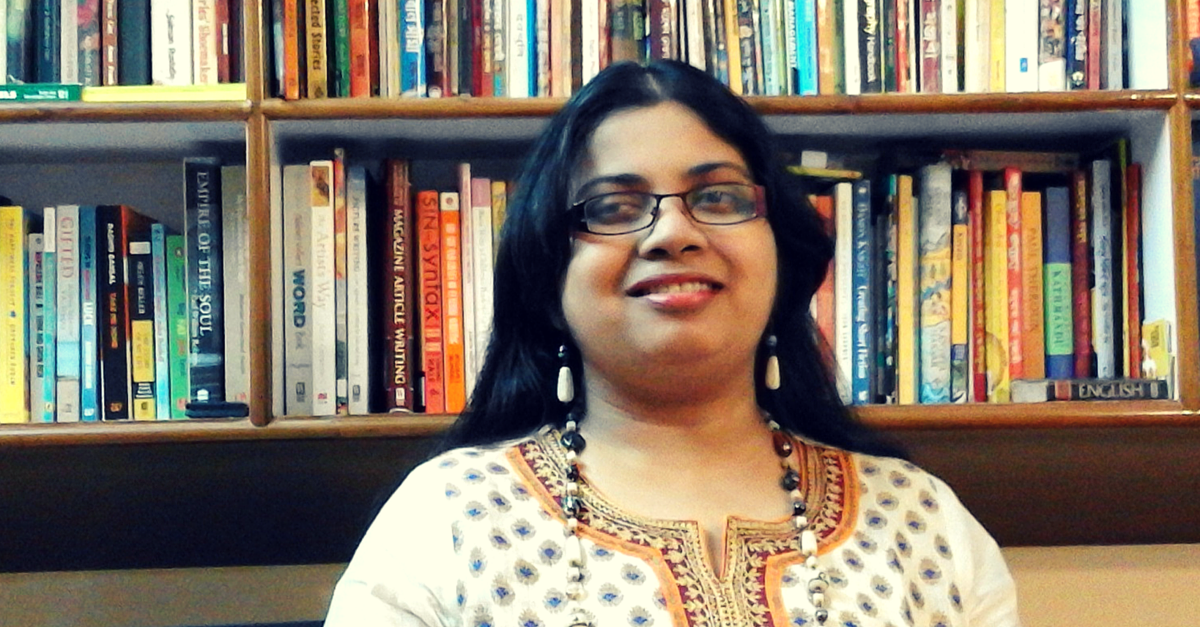 Arundhati Nath was born with bilateral congenital cataract. After many surgeries, she gained 25 percent of her vision, and can now read print, though from a very close distance. Today, she is working with State Bank of India. She still faces challenges but is very happy with her many achievements. This is her journey.
---
In the MY STORY section, we present some of the most compelling and pertinent stories and experiences shared with us by our readers. Do you have something to share? Write to us: contact@thebetterindia.com with "MY STORY" in the subject line.
---
"Look at her. How is she working here? She must make a lot of mistakes! And now, she's your assistant too?"
I looked up from my desk to see a well-dressed elderly lady speaking to my colleague. I did not understand if she had spoken out of sympathy for me, or disgust. Being a visually impaired banker, I often encounter such unpleasant remarks, and wonder if they are bred by disbelief, prejudice, sympathy or just ignorance. I also meet people who recommend a new doctor, or a cure, or sometimes inform about a temple or an astrologer.
Because of my low vision, I have to read print from a very close distance. That's why, a few weeks after I joined the State Bank of India, a well-meaning acquaintance told me – "Don't take it personally, but banking is not for you. Get into a school or college. You only need to memorize the daily lessons and blurt them out in front of the class." I never imagined teaching could be so easy!
I was born with bilateral congenital cataract on Dec. 17, 1989, in Guwahati.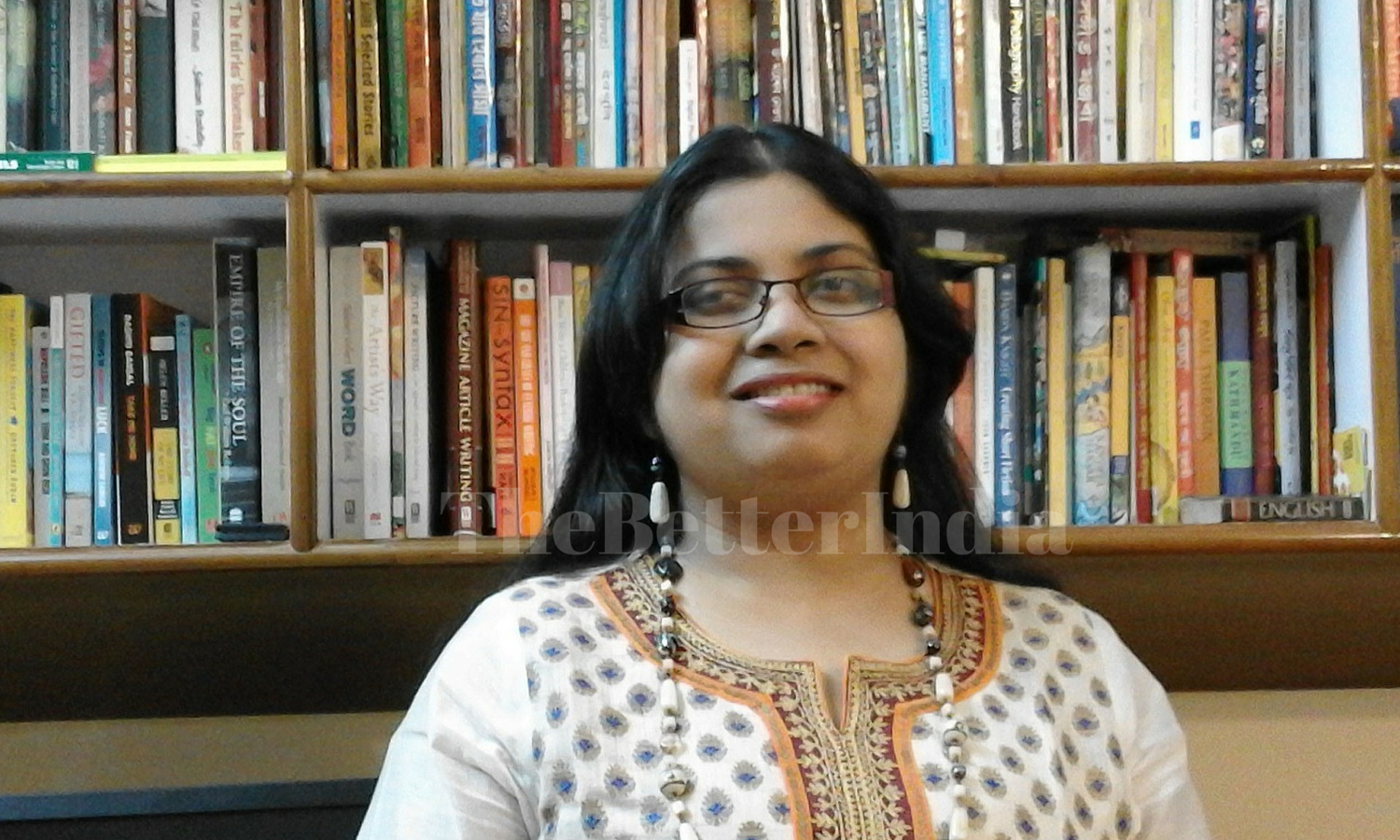 However, my condition could not be detected in my hometown. My mother's elder brother, Dr. Chidananda Bhuyan, was at the time undergoing training in Oncology at TATA Memorial Hospital in Mumbai. He requested his friend in Guwahati to come and see me. This doctor noticed something wrong with my eyes and another doctor confirmed it to be cataract. Then a local doctor said that nothing could be done at that time, and I would have to wait for six years to get a surgery.
But my uncle's fellow doctors suggested that we should consult Dr. Keiki R. Mehta. So we immediately travelled to Mumbai. At the tender age of 45 days, I had cataract surgery in the right eye. A month later, this was followed by a surgery in the left eye, and two more surgeries in the later years – intra ocular lens implantation and a corneal transplant. Fortunately, due to the efforts of my doctors, I have retained 25 percent of my vision and I can read print, though from a very close distance and not for long stretches of time.
I spent the first few years of my life at Rangiya, a small town where my parents were posted. My class teacher, Mrs Barman, ensured that I was learning just like the other students. This was the time before the intra ocular lens implantation. My mother would draw lines with a red sketch pen in my ruled notebooks. This made the lines visible and I could write the alphabets straight.
We moved back to Guwahati when I was six. There, I appeared for an admission test in a well-known private school, but received a letter of rejection. A neighbour, who was a teacher at the same school, told my parents that I wasn't admitted as other students would face problems due to my disability. Fortunately, I got admission at Shrimanta Shankar Academy, where I spent the next twelve years of my life. Every teacher at SSA was supportive and affectionate. I never realized I had a disability.
I knew I had a physical condition, but did not feel that it was a barrier or impairment. I was eighteen when I realized that I was visually impaired.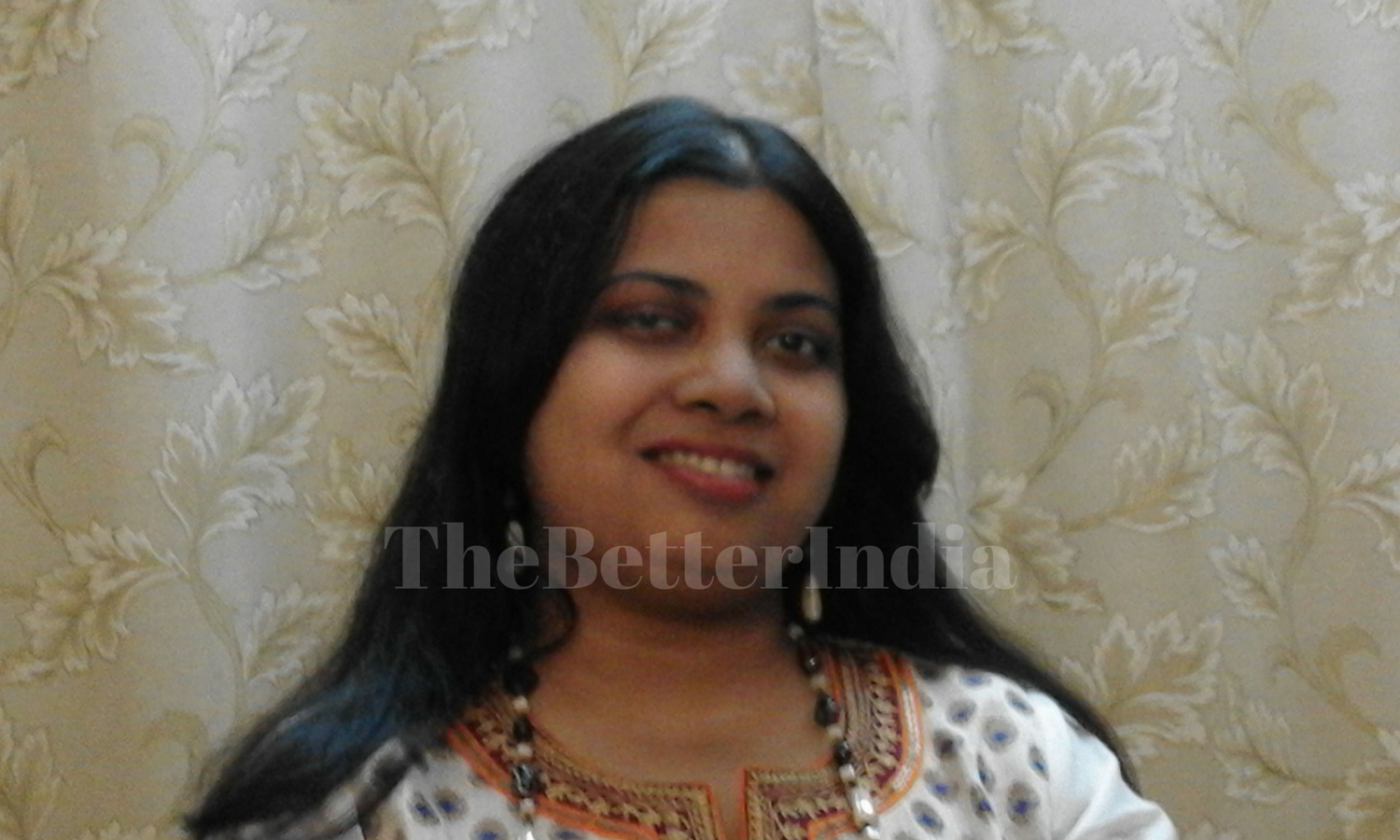 As I couldn't read the blackboard even from the first bench, my teachers would always help me out. Most of my classmates, especially my best friend, Ashmita, would help me take down notes by dictating the contents on the board. I also used to take part in different co-curricular activities, especially music, dance, art and literary competitions, winning prizes in some.
My parents have always encouraged me to sing and read. I have found peace in the stories of Ruskin Bond, laughed aloud while reading Roald Dahl, and enjoyed the lives and times of Swami and his friends in Malgudi. I also took weekly lessons in Hindustani classical music and bhajans. I have performed for Doordarshan and am a junior radio artist.
At unfamiliar places, I have a constant fear that I'll fall off a step. Moreover, I cannot recognize people's faces especially when I suddenly meet them, which is embarrassing.
One day I was at a nearby bookshop when a young lady pointed at me while speaking to her kid, "Just see what TV viewing has done to her eyes, she can barely read!" Her intention must have been to discourage her child from watching too much television, but that didn't take the sting out of her presumption about me.
After passing my Class X board examinations with 92.4 percent marks, I took up further studies in Commerce and completed my bachelor's degree with specialization in Accountancy from Gauhati Commerce College (GCC). Life at college was different from school in many ways. We had to go to different classrooms for every class. I could not read the room numbers painted on top of each classroom and often needed the help of my classmates. Winning the Best Singer award at the college was my best experience there. I also represented my college at the University Youth Festival, winning a bronze medal in the Hindustani Classical (Vocal) competition.
During my second year at GCC, I was selected for the post of Assistant (Banking) at State Bank of India. Initially, I faced a lot of problems at office. I had to lean over to read, write or use the computer keyboard. I felt uncomfortable and other people grew inquisitive. My eyes felt strained and I was always tired and stressed. During those days, an acquaintance told me, "Try for a state government job. There's hardly any work in most of the departments. You'll earn your salary without even commuting to office daily!"
However, I didn't want such a job. I wanted to contribute as much as any other employee. I hated being called handicapped.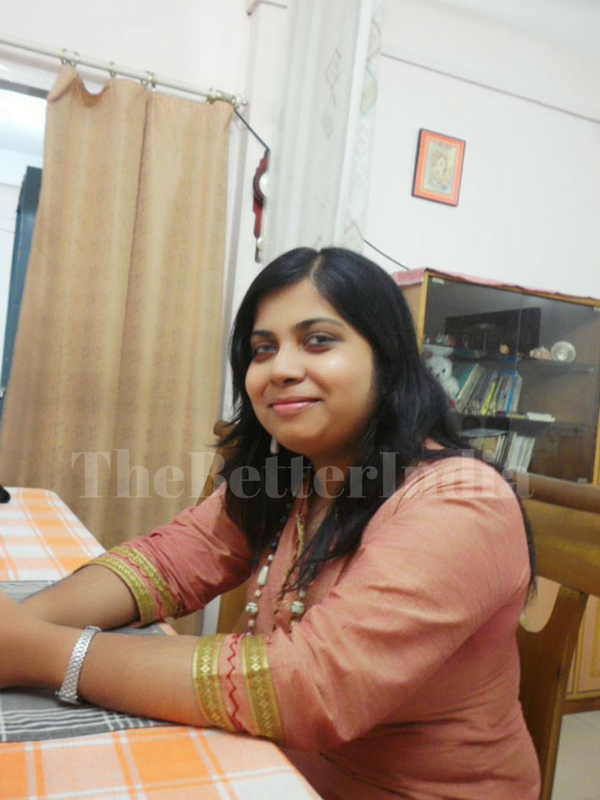 I was lucky that the Chief Manager was a dynamic and enthusiastic leader who always encouraged me. "Focus on your strengths, Arundhati. Everyone has some form of weakness. You need to focus on the best within you," he said. These words will always remain with me and continue to inspire and motivate me.
A year later, I was transferred to a department called Account Tracking Centre and now I'm happily working here. SBI has also initiated special training programs in JAWS for the visually impaired employees. I'm currently learning the use of JAWS, a screen reader that can make the use of computers less stressful. Meeting other visually impaired people and reading inspirational books has made me feel that I'm very lucky compared to many others.
I had never travelled without my family as I was nervous that I would trip and fall somewhere. However, recently, I went on my first trip to a hill station with my colleagues and enjoyed it a lot.
I've always had a desire to write and express myself. Since my early school days, my teachers have encouraged me to write stories and poetry. My first poem was published in a regional newspaper when I was ten. This encouraged me to pursue writing further. In order to gain confidence and improve my writing skills, I enrolled myself for a Creative Writing Course with the Writers Bureau, UK, three years ago. I aspire to be a successful freelance writer and translator. I have written for publications like National Geographic Traveler India, Mother and Baby, The Assam Tribune and The Guardian UK. Since I like writing in Assamese and Hindi too, I would like to write in these languages and translate Assamese short stories into English.
I'm grateful to the people who have supported and helped me in different ways. I do not know if I'll be able to see perfectly someday or will always need to face challenges. However, would life be interesting without the occasional challenges?
– Arundhati Nath
Like this story? Or have something to share? Write to us: contact@thebetterindia.com, or connect with us on Facebook and Twitter (@thebetterindia).