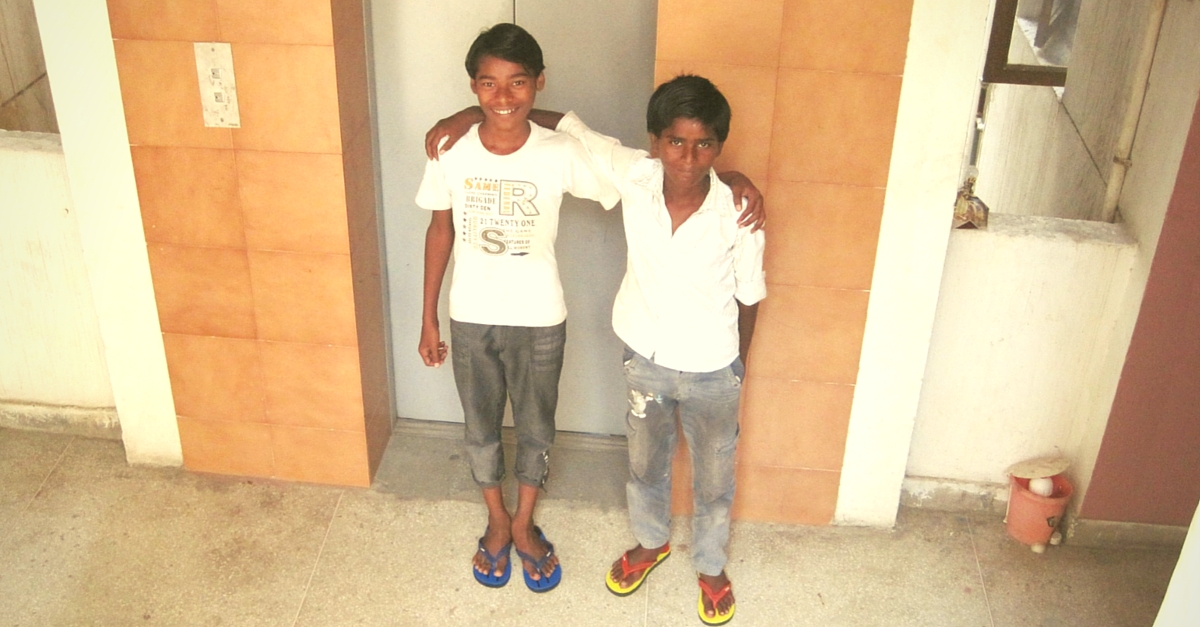 Two brothers, Ranjeet and Sanjeet, needed just a little gift to get them to start attending classes regularly. And Poonam Tyagi was the right person to give it to them. Thus was born Project Chappal.
---
In the MY STORY section, we present some of the most compelling and pertinent stories and experiences shared with us by our readers. Do you have something to share? Write to us: contact@thebetterindia.com with "MY STORY" in the subject line.
---
Here's a heartwarming story that will bring home the lesson that the simplest of things in life cannot be taken for granted.
Ranjeet and Sanjeet are two brothers, enrolled with us for free tuition classes. Sons of a rickshaw puller, they would occasionally substitute for their father in the rickshaw queue at the metro station, waiting for new customers while their father would drink a quick cup of tea. Stopping this practice became our pre condition to teaching them, and they agreed.
Before I proceed further, you need to know, who "we" are and why do these children come to "us."
I think most of us have an in-built desire to help others. It takes shape in many ways – trying to teach an underprivileged person is one of them.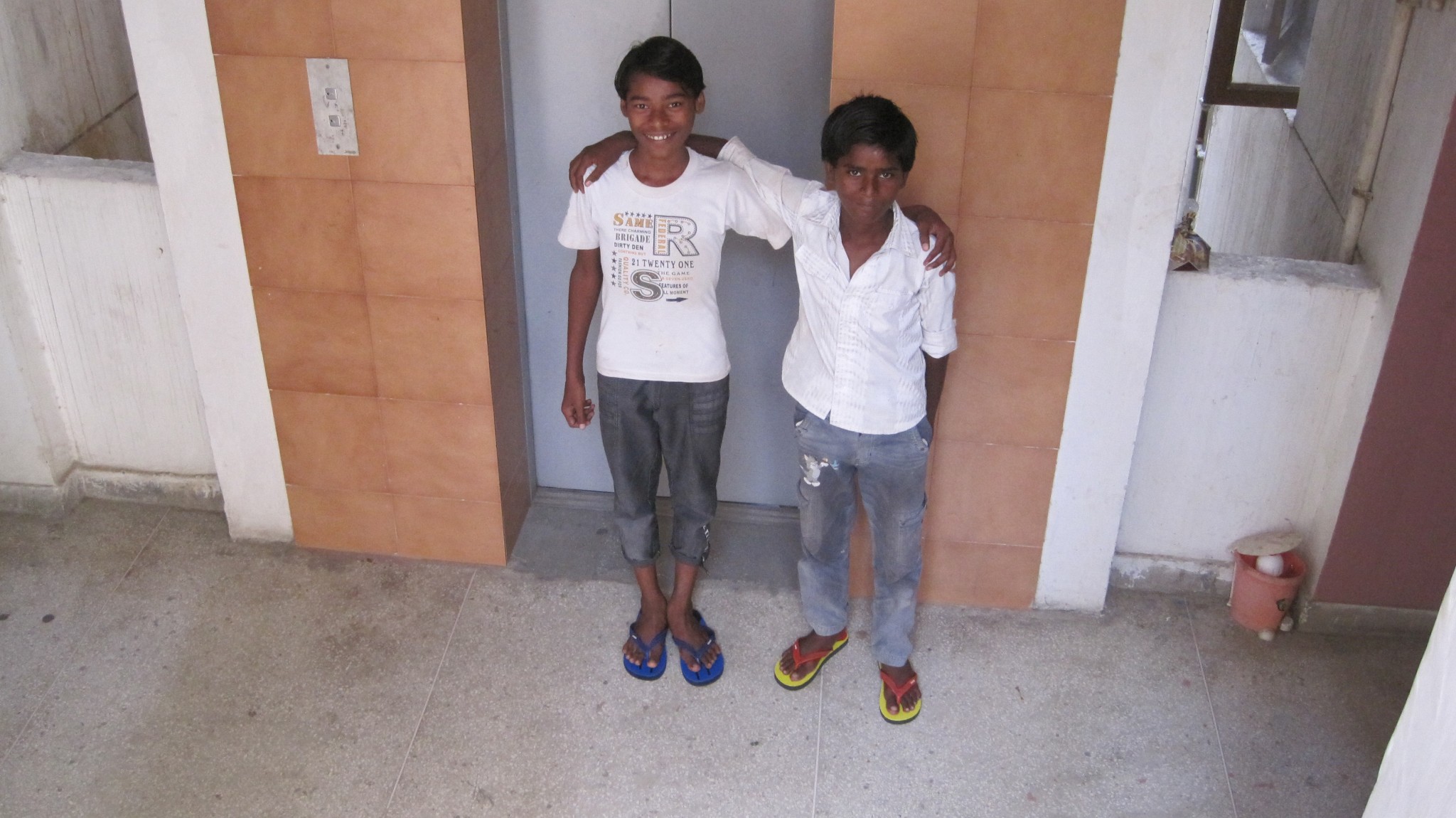 In a place like India, where domestic servants are generally illiterate, in many households you will see the lady of the house trying to teach the basics of language and maths to the help in the house. I also grew up seeing my mother teaching our domestics. Our servants sitting next to her in the winter, peeling peas and reciting tables, was a common sight. Even the sabziwala would take out his notebook after giving her the vegetables and would show her his homework!
After quitting my job as a computer teacher to start my own NGO, I started helping out the children of my maidservant in their studies. My good friend Radha was also doing the same thing, but in a much better way. She had asked the children she taught to bring their friends as well and was taking daily classes for them.
In the winter, both of us decided to sit in the sun and continue with our classes together – where I would teach the children maths and science, while Radha took care of English, general knowledge and moral science.
It gave us a lot of visibility and some other maids, guards, our society plumber, etc., also started enquiring if they could bring their children to us to study. Soon, "free tuitions by madam log" became popular.
We were also lucky to get some wonderful volunteers. Mrs. Bawa had retired as a principal and took to the job as a fish to water. Sheetala, Shashi and Sangeeta became regular teachers. That forced us to become more organised and we divided the children according to age groups and set up a timetable for the study of different subjects.
Now, Radha and I run these classes in two shifts in our respective homes, based on the government school timings in our building. Since the government school teaches girls in the morning and boys in the afternoon, we have the opposite schedule – we teach boys in the morning and girls in the evening.
Ranjeet and Sanjeet are two of our students. Though real brothers, they are poles apart in their nature and intelligence level. While one has a flair for maths and is blessed with a photographic memory, he is restless and lacks interest in the regular way of learning. The other one makes up for his low IQ with his sincerity and hard work.
The two boys are generally on no talking terms with each other. We soon realised they never come to the classes together. Rather, they would take turns to attend the classes. We thought the reason for this was sibling rivalry and didn't give the matter a second thought. Until one fine day, when I had only two students, I managed to get the introvert brother in a talking mood.
Besides other things, the shocking truth emerged as to why they don't attend the classes together. The bone of contention here was the one pair of chappals (slippers) that both the brothers were supposed to share.
I remember watching an award winning foreign film (Afghan I think) on TV once, where a brother and sister were sharing a pair of running shoes. It was a beautiful touching story, very well narrated – convincing to me because it was happening far away in some war affected country. But believe me, in my wildest dreams I wouldn't have believed that such things happen right under our nose, in the capital of our country no less and not in any remote village!
I discussed the matter with the other volunteers and soon "Project Chappal" was launched. In order to help maintain the dignity of the boys we decided to buy slippers for all the children.
We were keen to get some good quality branded stuff but they vetoed it. All of them had seen and liked something or the other in the local shukkar bazaar (Friday market) and wanted to buy from there.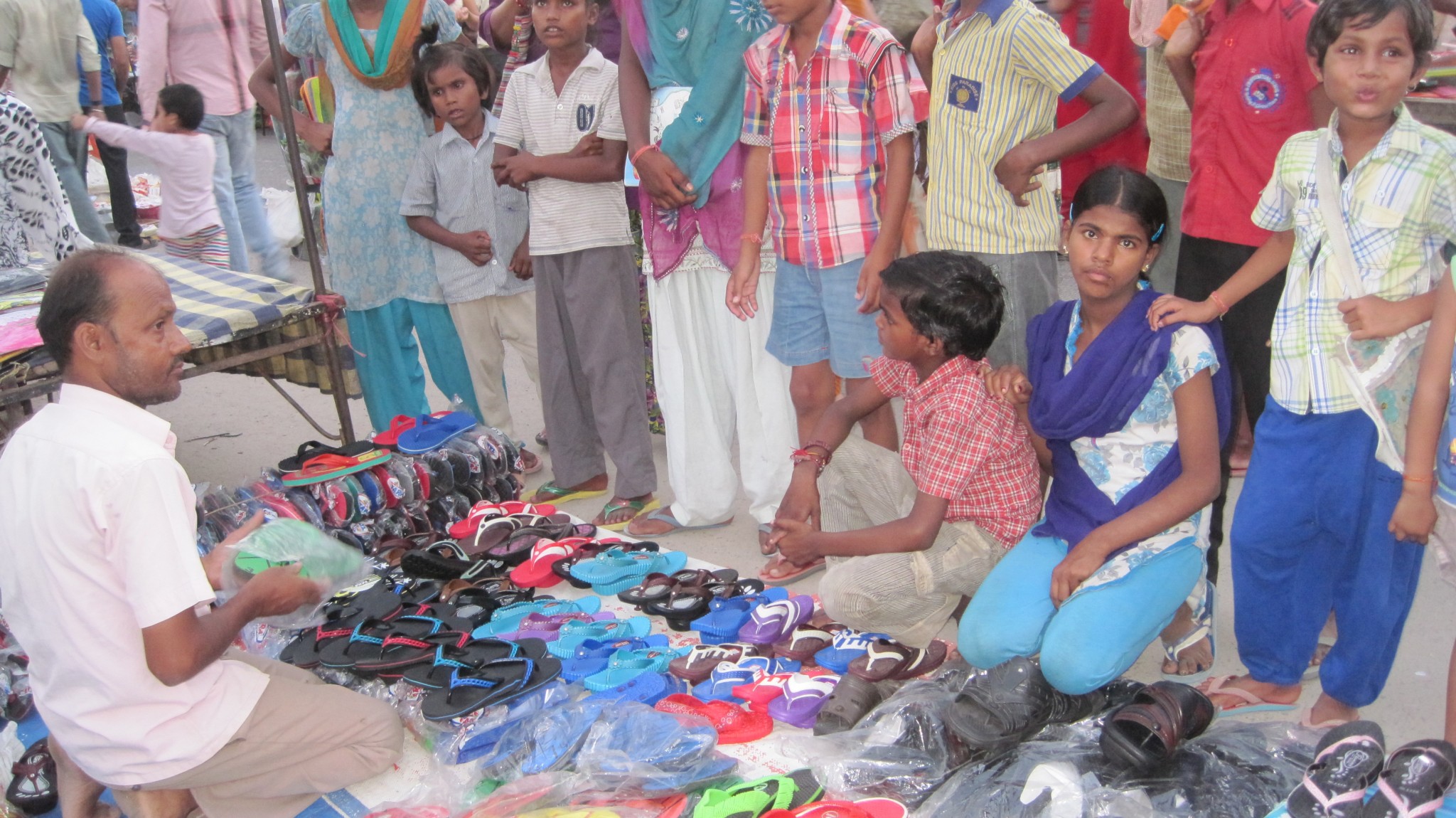 Without mobile phones, assembling at one place in the crowded market was a major task. But they coordinated beautifully and even bargained with the shopkeepers, making sure that all the little ones bought something slightly bigger than their current size that they could grow into.
For most of them it was the first time they were taken to any shop and allowed to choose something on their own. There were no parents around to force decisions on them and, as far as we were concerned, the entire bill was way below our budget. We started looking around to see what we could buy them next – T-shirts or caps for the boys and leggings for the girls!
Once the shopping was over and they were allowed to wear their new purchases back home, their happiness knew no bounds. We found so much joy in looking at their innocent faces beaming with pride.
What a contrast to children from affluent families! You come across so many of them in leading malls these days, purchasing footwear at exorbitant prices – but they hardly look happy because it's no big deal for them.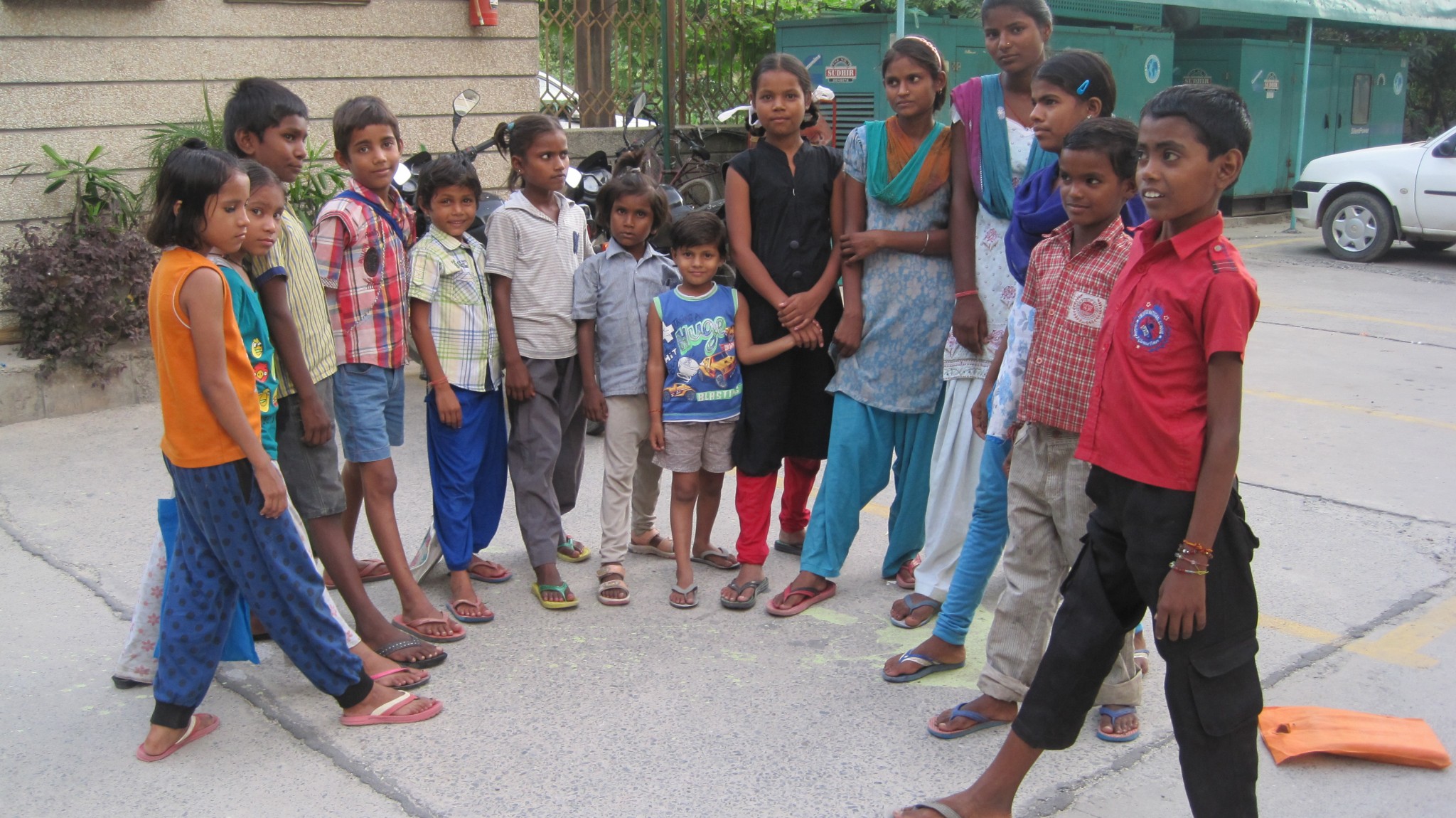 The shopping trip worked as a big incentive for our kids to be regular in attendance and to do so many other things properly too. We learnt a lot from making a small difference in their lives. We never knew that spending a small amount of money would bring so much happiness to them and us.
As far as Sanjeet and Ranjeet are concerned, they are almost regular now. At least they keep smiling at each other. With Sanjeet, talking is not easy in any case. The best part is that they will never know the other children owe them something and should be thankful to them – for all their new chappals!
– Poonam Tyagi
Like this story? Or have something to share? Write to us: contact@thebetterindia.com, or connect with us on Facebook and Twitter (@thebetterindia).
About the author:
Poonam Tyagi worked as a computer science teacher for 14 years but resigned because her volunteer work to train blind people on computers was giving her more job satisfaction . She is now the Director of an NGO called
Setu
that imparts education to underprivileged and disabled people.