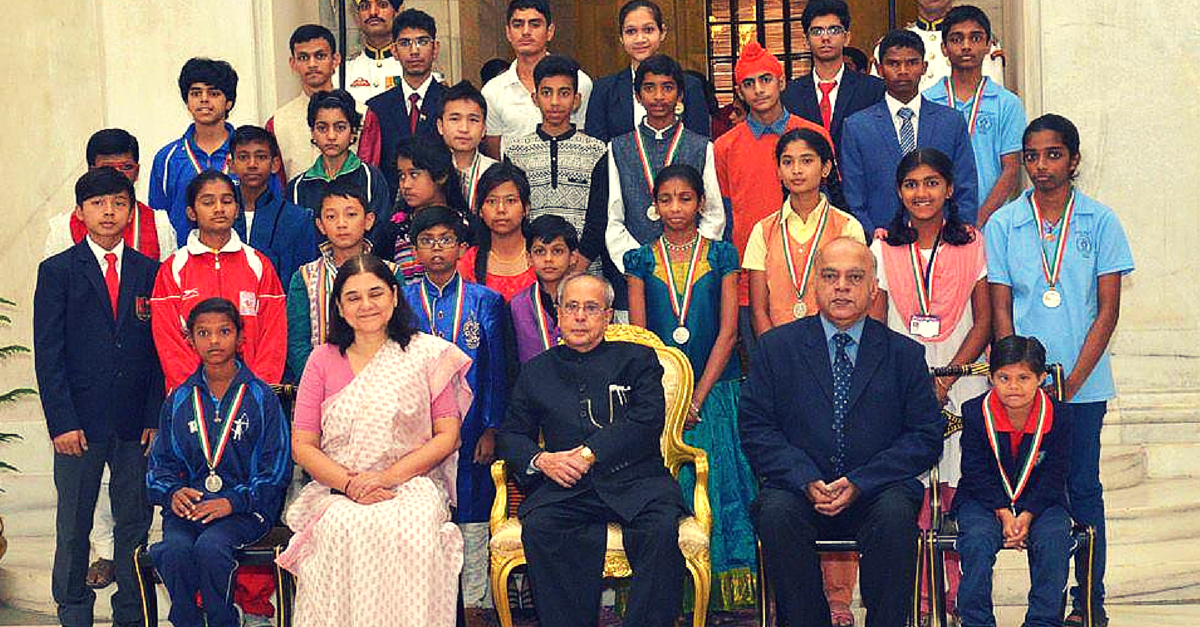 Thirty children from across India received the National Child Awards for Exceptional Achievement, 2015, on the occasion of Children's Day. Here are the winners and their incredible achievements in various fields ranging from innovations and sports to singing and acting.
Thirty children from across India received the National Child Awards for Exceptional Achievement, 2015, on the occasion of Children's Day. The awards were presented by President Pranab Mukherjee, in a ceremony at the Rashtrapati Bhavan.
The National Child Award for Exceptional Achievement was introduced in 1996 and is awarded by the Department of Women and Child Development every year to recognise children for their abilities and achievements in various fields. This year, the winners were aged between nine and 16. These are children who have shown outstanding talent in different fields ranging from innovation and sports to singing and acting.
Here is a list of the winners and their incredible achievements:
Excellence in the Field of Music:
1. Suhit Rakshit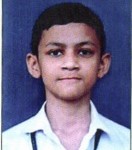 16-year-old Suhit Rakshit has been awarded for excellence in the field of music. He plays the Sitar and is a recipient of Government of India's Cultural Talent Search Scholarship since 2010. He has performed on stage in many different states of India, other than performing for All India Radio and Doordarshan. The musician was also ranked first at All India Level in the 139th Harivallabh Sangeet Pratiyogita held in Punjab. "At the age of five I started playing the Sitar. In 2009, I was professionally trained for it. I saw so many people who were passionate about music instruments," he told The Hans India on the occasion of World Music Day this year.
2. Rupak Khushal Kolamkar
A resident of Amravati district in Maharashtra, 15-year-old Rupak received the award for his exceptional skills as a tabla player. He has received many awards and has also been a solo performer for Nagpur radio. In 2013, he participated in the Bal Kala Utsav and National Children Festival. Rupak clinched a bronze medal during the fourth Cultural Olympiad of Performing Arts held at Singapore in 2014.
3. K. Naidhruvane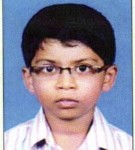 10-year-old K. Naidhruvane is a great mridangam and tabla player. Having participated in over 100 musical programmes, he has received many awards. He stood first in nine inter-school music competitions and played the tabla for up to four hours in a World Record Program.
4. Aditi B. Prahalad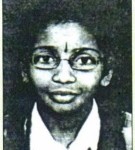 Aditi B. Prahalad, 14, is a Carnatic classical musician. She has performed at various national and international events, and has received the Cultural Talent Search Scholarship from the Ministry of Culture. Till now, she has performed in more than 375 programmes.
Excellence in the Field of Arts:
5. Panchami Maroor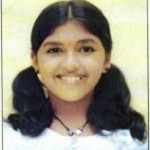 Panchami Maroor is a 14-year-old dancer from Mangalore who has won many state level and national awards. She has performed at more than 700 shows, including about a hundred shows of 'Yakshagana Nritya Vaibhava'. This class eight student has received awards from many different institutions and organizations. She also gained fame after participating in some television shows like Zee TV Kannada's 'Kuniyona Bara' programme, where she won the 'best expression' award.
6. Likith B.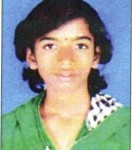 Likith B. is a very talented actor who has performed in more than 200 drama shows, nine movies, eight mega serials and three regular serials. Likith had a role in the Kannada film 'Karanika Shishu' that won the best social awareness film for the year 2012 in Karnataka. Additionally, Likith is also a voice over artist for feature films.
7. Animesh Ghosh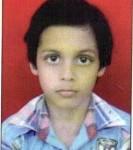 At the young age of 10, Animesh is already a very talented actor. Based on his acting in about 17 Odia and Bengali documentary movies, he has received many accolades along with numerous district and state level awards. He has also used his earnings to start an organization called 'Animesh Foundation' to help orphan children.
8. Kamisetty Venkat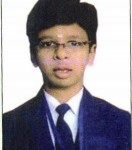 15-year-old Kamisetty Venkat is a differently abled child who is known for his exceptions qualities like lip reading, dancing, singing songs based on the tune, and singing parody songs. He has received many awards till now and has participated in more than 150 programmes.
9. Pratiksha Sarma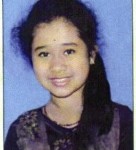 Recipient of best actress award in All India one Act Play competition and Bhaben All India Assam Children's Drama Competition for the year 2011- 2013, Pratiksha is a brilliant actress at a young age of 13.
Excellence in the Field of Innovation:
10. Soring Lepcha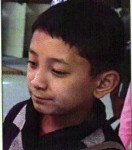 Soring Lepcha is a 12-year-old innovator from Dzongu in North Sikkim, who has been awarded for designing a cost effective water filter that can prevent many water borne diseases. His idea was simple – that of installing water filters in community taps to provide residents with clean drinking water.
11. Mayal Lepcha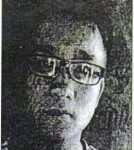 16-year-old Mayal Lepcha is another young innovator from Dzongu in North Sikkim. He came up with the brilliant idea of fitting a small generator in a water tap, so that it can be used to charge mobile phones when water flows through it. "His charger operates on used mobile batteries which he has assembled in such a way that there is no need of electricity to charge the mobile phone" said Sonam Lepcha, the HRD joint director of North Sikkim to Sikkim Express.
12. Ananya K.G.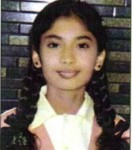 Ananya K.G. has designed an automatic mobile nebulizer that works on solar energy. This 14-year-old designed the device with the aim of helping farmers spray pesticides on plants. The motor in the nebulizer identifies the plant automatically and sprays insecticide accordingly. It can be utilized to reduce manpower and save money. Other than this she has also developed a mobile charging device and a simple wooden machine for extracting sugercane juice easily.
13. Aditya Makkar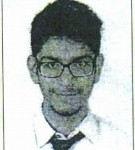 Aditya Makkar, 16, has designed Rickshaw X. It is a cycle rickshaw equipped with reverse gear, foldable seat and indicators. Other than this, he has also designed a car that automatically checks for car theft, over speeding, drunken driving and a lot more. A portable roof harvester is another one of his brilliant innovations that can be placed on top of cars to harvest rainwater.
14. Affan Siddiqui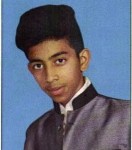 Affan Siddiqui has been awarded for his useful idea of designing bus steps at a low height for the benefit of elderly commuters to get on and off the bus. He has designed the steps with the help of retracting moving steps just like an escalator.
Excellence in the Field of Sports:
15. Suchitra Thourangbam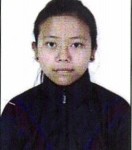 14-year-old Suchitra is an outstanding archer. After participating in the 7th Mini National Archery Championship at Vijayawada, Andhra Pradesh, she was declared the individual champion in Archery – Indian round.
16. V.R Aravindh Chithambaram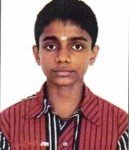 This 16-year-old has won several chess championships at district, state, national and international level. In 2013, he got the ninth rank in Russia and won world youth Star (Blitz) , and also won a medal at the Asian youth chess championship held in Iran. Other than these, this Madurai resident has received several medals and has also represented India at different international events.
17. Aryanpal Singh Ghuman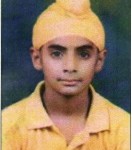 This 14-year-old roller skating enthusiast has been skating since he was four. A recipient of 143 gold medals, 48 silver medals, and 30 bronze medals at different events, Aryanpal has participated in various games at the national level nine times up till now. He has also been facilitated with a certificate from the Roller Skating Federation of India.
18. Deepak Lather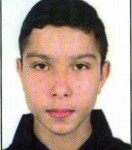 He is 15-year-old and has already made a name in the field of weightlifting. Deepak was a winner during the 17th Asian Youth weightlifting championships held at Doha in Qatar this year. He has also made records in the 62 kg weight category in several events.
19. Palak Kalia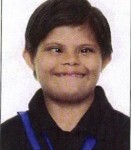 11-year-old Palak Kalia is differently abled. She is a brilliant athlete and soft ball throw player and has won several medals. In 2014, she won silver in 50 metres race and soft ball throw in a national level competition conducted by the Ministry of Youth Affairs and Sports in Kalinga. She also won gold in a 50 metres race organized by Handicapped Children's Rehabilitation Association in New Delhi.
20. Shubham Jaglan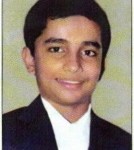 This 11-year-old is a golf champion. He won a world championship in the Junior World Golf Championship event held at San Diego in the United States on July 16, 2015. Other than that, he has won more than 100 tournaments, both in India and abroad, such as the Call Away Junior Golf Tournament, Little Master Golf tournament, Audi South Junior Golf Championship, and more.
21. Kashish Sharma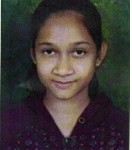 15-year-old Kashish has been receiving medals in Fencing since she was 10. She received a silver medal in National Championship that time. After that, she became the first Indian girl to win four gold medals in a single fencing tournament. In 2015, she got the 7th rank in the Asian Junior and cadet Fencing championship, and the 4th rank in Commonwealth Games held in South Africa.
22. Gora Ho
He is another brilliant archer. After participating in the 7th Mini National Archery Championship held at Vijayawada in Andhra Pradesh last year, this 14-year-old was declared the National record holder in Archery – Indian round. He clinched the top spot in the boys' individual Olympic round event during the 35th Sub-Junior National Archery Championship in January this year.
23. K. Jyoshna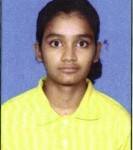 At a young age of 13, K. Jyoshna is already a successful archery-compound player. She has participated in the 6th Mini National Archery Championship and is a National Record Holder in archery-compound.
24. Anjali Kumari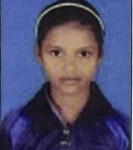 Just 10-year-old, Anjali Kumari is an exceptional archer and has a National record in her name.
25. R. Vaishali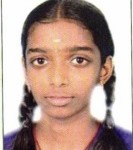 R. Vaishali, 14, has represented India at several international events and recently won a gold medal in under-14 chess competition at the Asian Youth chess championship held in South Korea this year. In her career so far, she has received 17 gold medals, 4 silver medals and 2 bronze medals.
26. Vijender Singh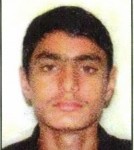 Vijender Singh, 14, is a National champion in archery and is an excellent recurve archer.
27. Archana Girish Kamath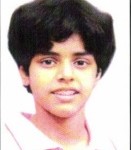 This 15-year-old is an upcoming tennis player. Presently, she is the National Champion for sub-junior girls' category. She was the winner of the Junior Girls' Singles event during the 2015 India Junior and Cadet Open in Indore, held in September.
28. Himnakulhpuingheta Jeho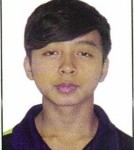 14-year-old Jeho is a National Champion in table tennis and received the award for the same.
29. Manav Vikash Thakkar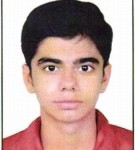 15-year-old Manav is a National Champion in sub junior boys' category for table tennis.
30. Vanshika Bhargava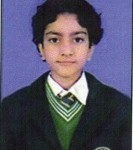 This 12-year-old from Delhi is another upcoming Table Tennis player, and was awarded for her talent.
Other than these, the President also gave the Rajiv Gandhi Manav Seva Awards 2015 to three individuals for their exceptional contribution towards service of children and the National Awards for Child Welfare 2014 to organizations for their work for child development.
Featured Image Credit: Facebook
Like this story? Or have something to share? Write to us: contact@thebetterindia.com, or connect with us on Facebook and Twitter (@thebetterindia).