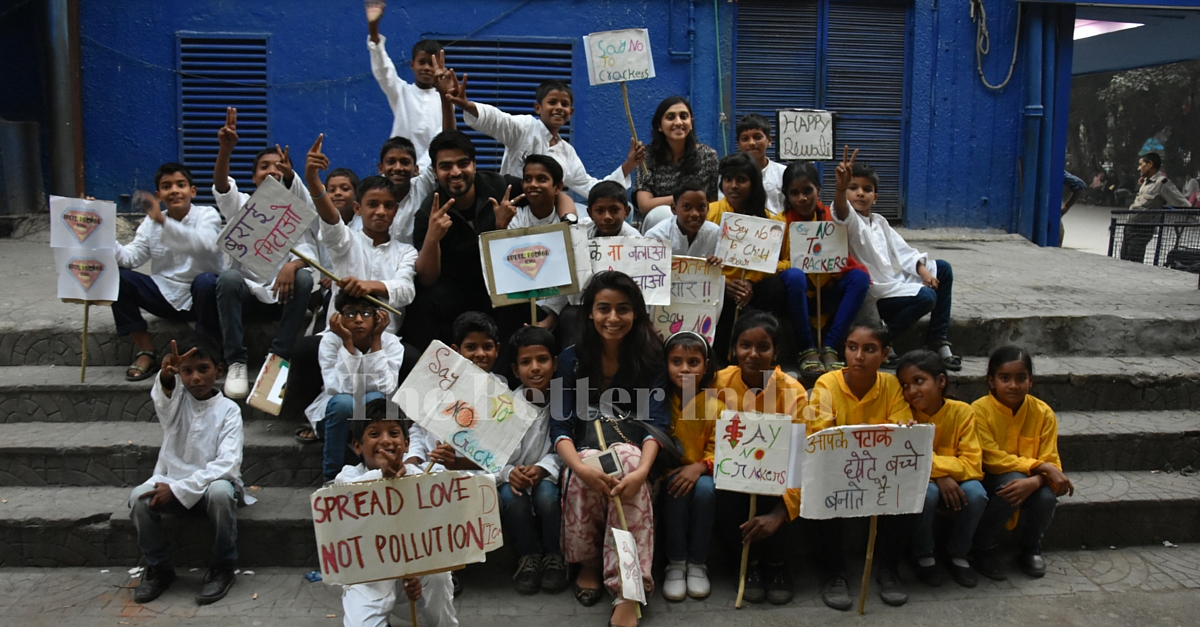 Radhika Mittal moved from Singapore to India to give back to society and she is doing that in a wonderful way by including young changemakers in her efforts. She, along with 24 slum kids of Delhi are spreading awareness about the ill effects of child labour in firecracker factories through nukkad nataks (street plays) across Delhi.
---
In the MY STORY section, we present some of the most compelling and pertinent stories and experiences shared with us by our readers. Do you have something to share? Write to us: contact@thebetterindia.com with "MY STORY" in the subject line.
---
This Diwali, 24 slum kids of Delhi went on a spectacular journey that helped all of us realize that you don't have to be rich to save the world.
My name is Radhika and I run a NGO in Delhi called Super School India. I moved from Singapore to Delhi knowing vaguely that I wanted to do something to give back to the country I was born in. And I was convinced that the solution to most problems in any country is education.
Thus came along Super School India. It became a learning space for slum children about all things bad that we can change and all things good that we must inculcate in our lives.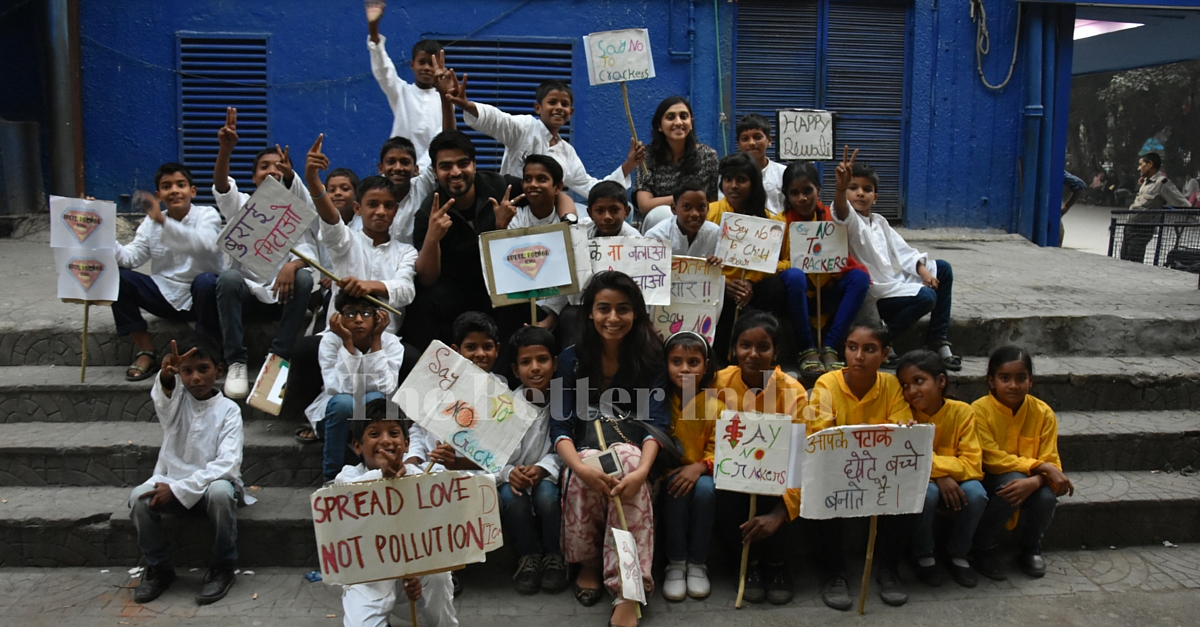 Two weeks ago I told them that the firecrackers we burst are made by little children in factories. I showed them pictures online and my kids were shocked. They said they wanted to do something to help them. What could they do? I said they could pledge to stop bursting crackers. They agreed but said it doesn't seem enough. What else could they do? That is when we came up with the idea to have a street play.
So, the Super School kids started the process of becoming change makers, with the youngest actor being 7 years old!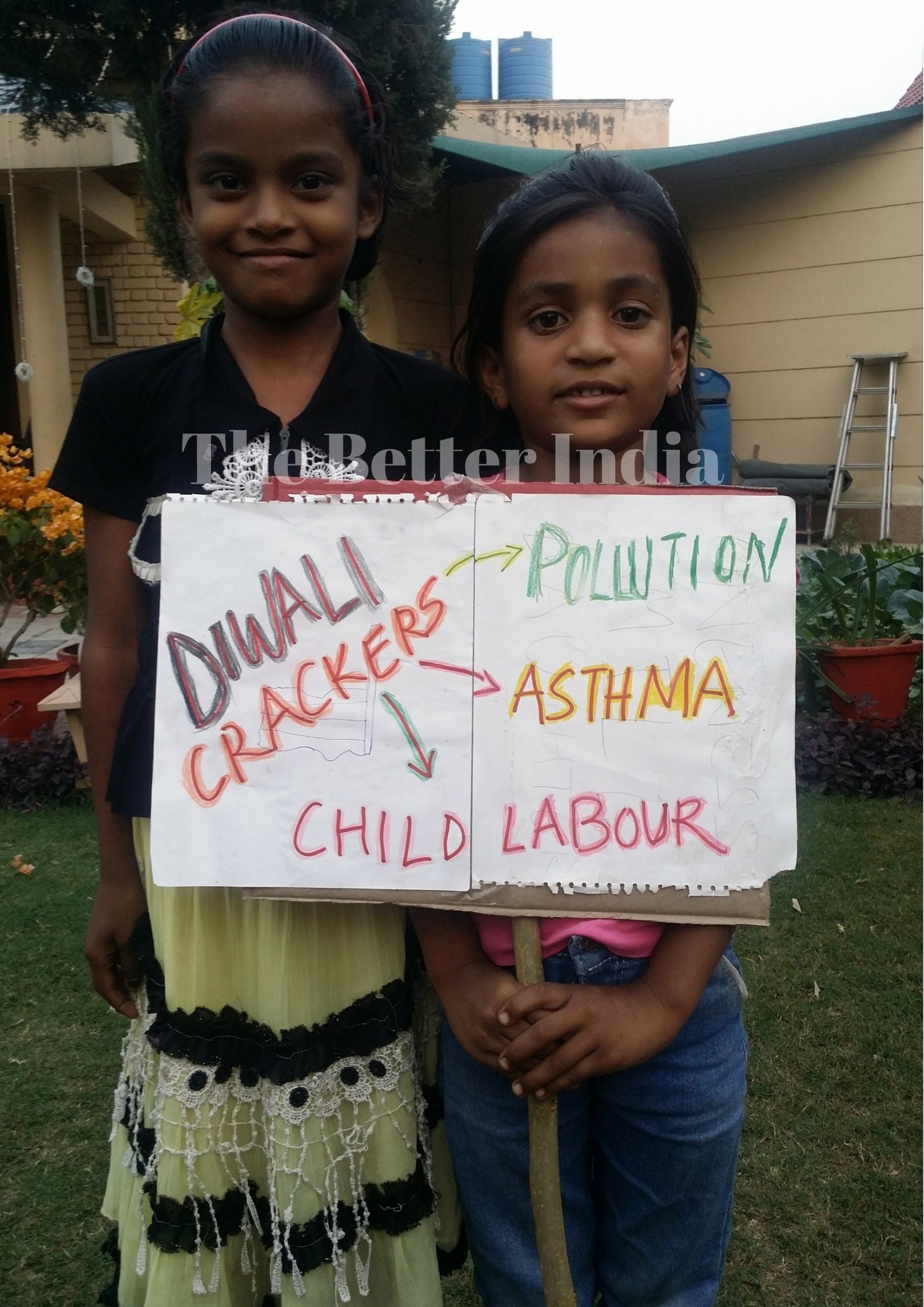 They worked hard for 10 days, preparing the material and coming for practice daily after school.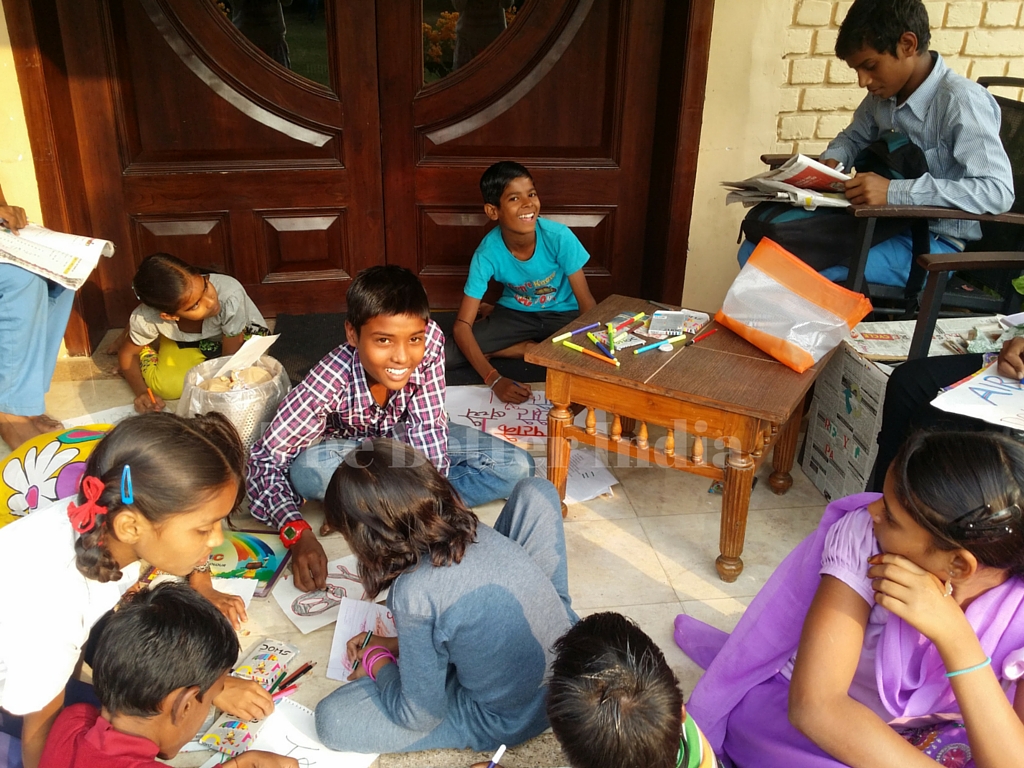 Onkar Grover and Tarun Kohli from Khanabadosh, a Delhi-based street theatre group, also took out time to deliver a workshop on acting for these young stars of Super School India.
And after all the practice, the kids were set to perform in schools and public spaces!
They have performed for over 1,200 students in four schools in Sangam Vihar, New Delhi in the first two days of their performances.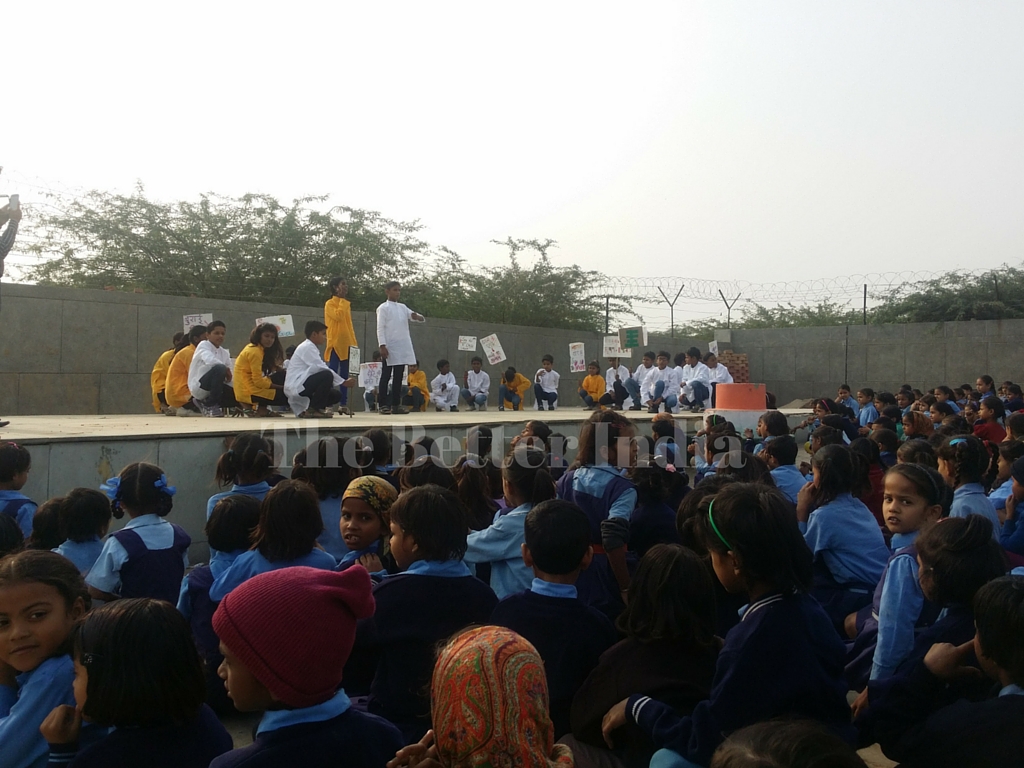 And over the weekend, they courageously performed for the general public at PVR Saket market and Select City Walk mall, where they reached out to hundreds of Delhiites.
Watch these kids explain in their nukkad naatak in under one minute why every time we burst a cracker this Diwali, we are indirectly responsible for promoting child labour in India.
Now watch this Super School kid explain how the basic rule of economics can slowly undo this problem.
If a child can so easily understand that his actions have horrible consequences, then what are we waiting for?
What am I happiest about? It is not the amazing outreach and response we had through the street play. It is the fact that these kids now feel empowered. They aren't just beneficiaries anymore. They are also change makers. They now tell me they want to do another street play as soon as possible! They've been making a list of problems in our society that need to be tackled – sanitation, gender equality, cleanliness!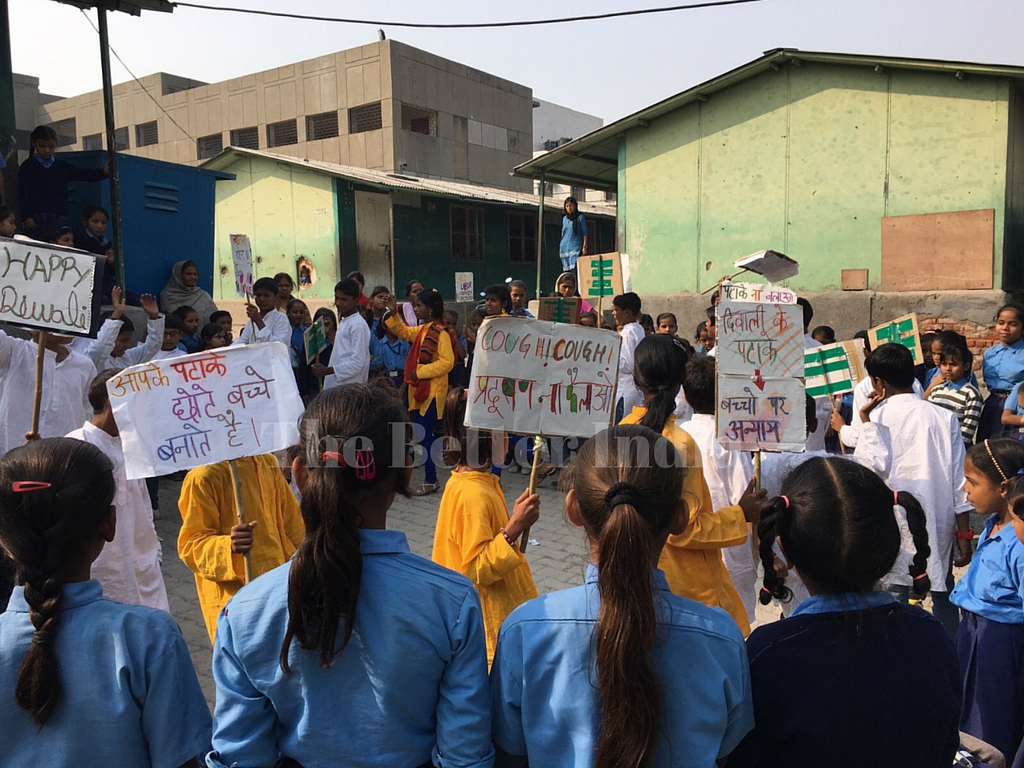 You don't have to be rich to save the world. You just need to have a heart to want to do it. And isn't that what Diwali is all about? The victory of good over evil.
– Radhika Mittal
Super School India is founded by Radhika Mittal, a Political Science graduate from the National University of Singapore, who recently moved back to Delhi and has been following her passionate heart ever since. At Super School, along with academics, her dedicated team of volunteers has a strong focus on teaching moral and civic issues to children. Learning from a textbook is amazing but imbibing and practicing the values that make a good human being, don't come easy.
Like this story? Or have something to share? Write to us: contact@thebetterindia.com, or connect with us on Facebook and Twitter (@thebetterindia).