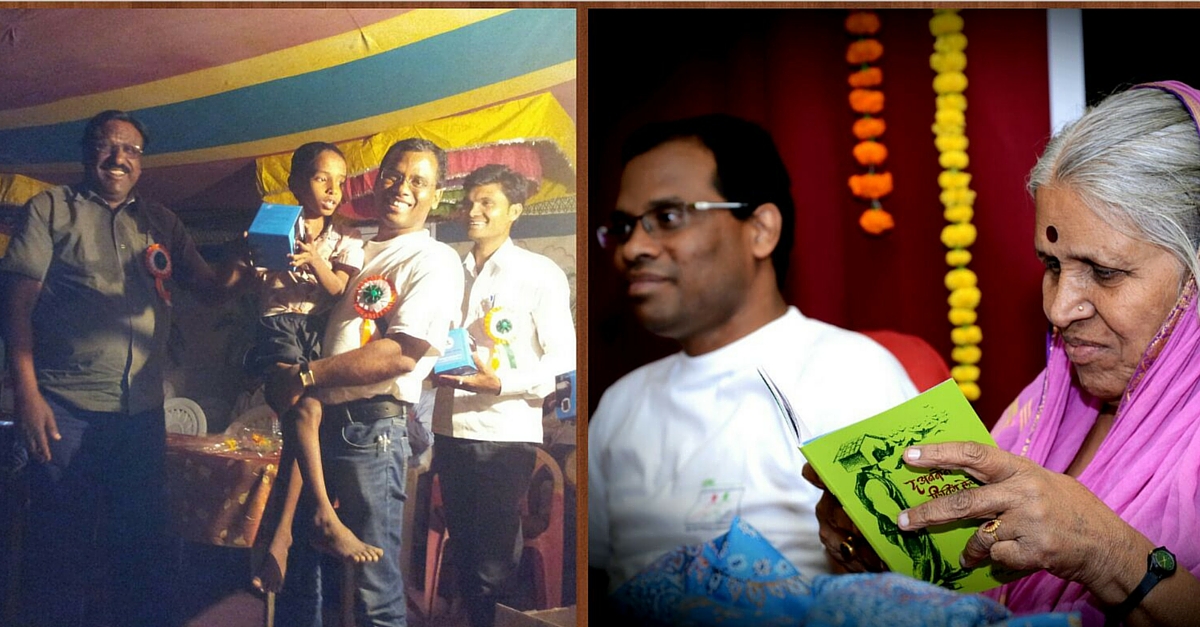 A son recollects a Diwali back in 1993 when, in spite of living a hand to mouth existence, he was able to light up the faces of his family members with smiles.
It was 1993 and I was studying in class 10. Aai seemed to be very upset just a day before Diwali. She had to be! It's the festival of lights and abundance and all she had was Rs.5 with her. It was not like the Diwali we used to have when the house was full of crackers and sweets.
This Diwali we could not even afford sugar. This had been pretty much the case since Baba's death but I had never seen Aai so angry before.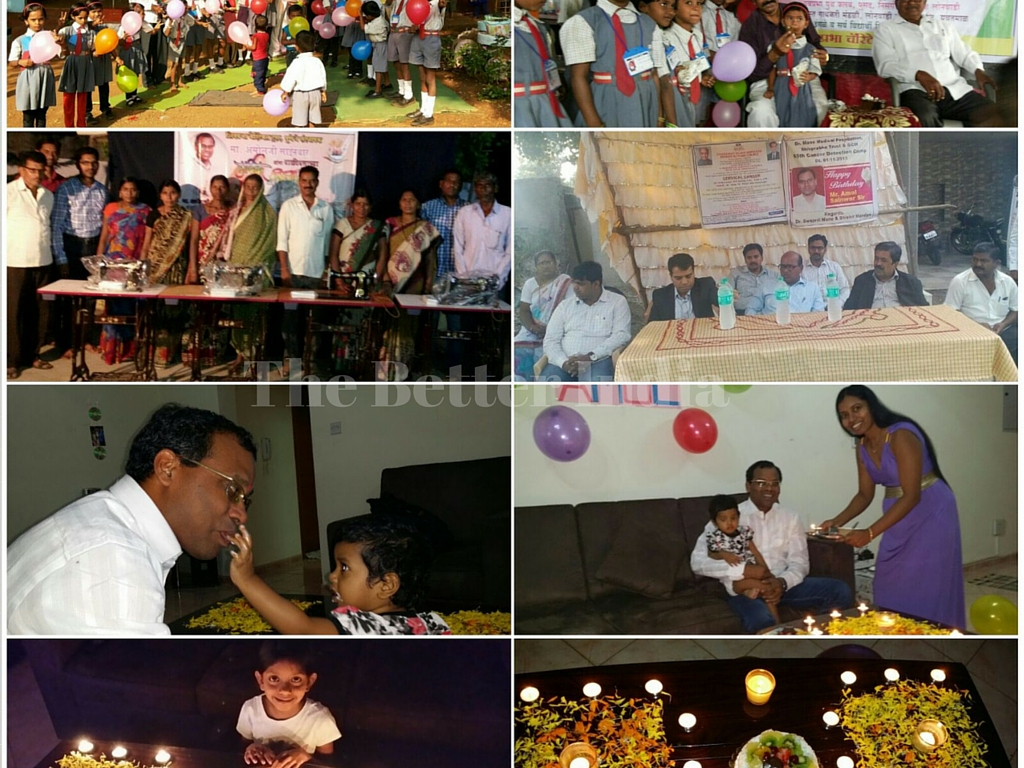 While I was mourning over my helplessness to console Aai, there was a pleasant surprise as my uncle showed up at the door. He told me that the petrol pump where he worked as a manager was looking for an electrician for some urgent work. This was my golden opportunity. I picked up my bicycle and peddled quickly to the petrol pump.
It was going to be two days work and they would pay Rs.300 for it. I was supposed to get the payment only after finishing the work. But I needed the money today, so I decided to finish the work in one day. To avoid wasting time I skipped my meals too. But it was 8 pm soon and the work was not yet finished. The supervisor called off work for the day, instructing us to finish it the next day.
I was disappointed, thinking I wouldn't get the money now, but the supervisor called me and gave Rs. 300 and said I could come back tomorrow. For me, those three Rs. 100 notes were equal to a fortune that day.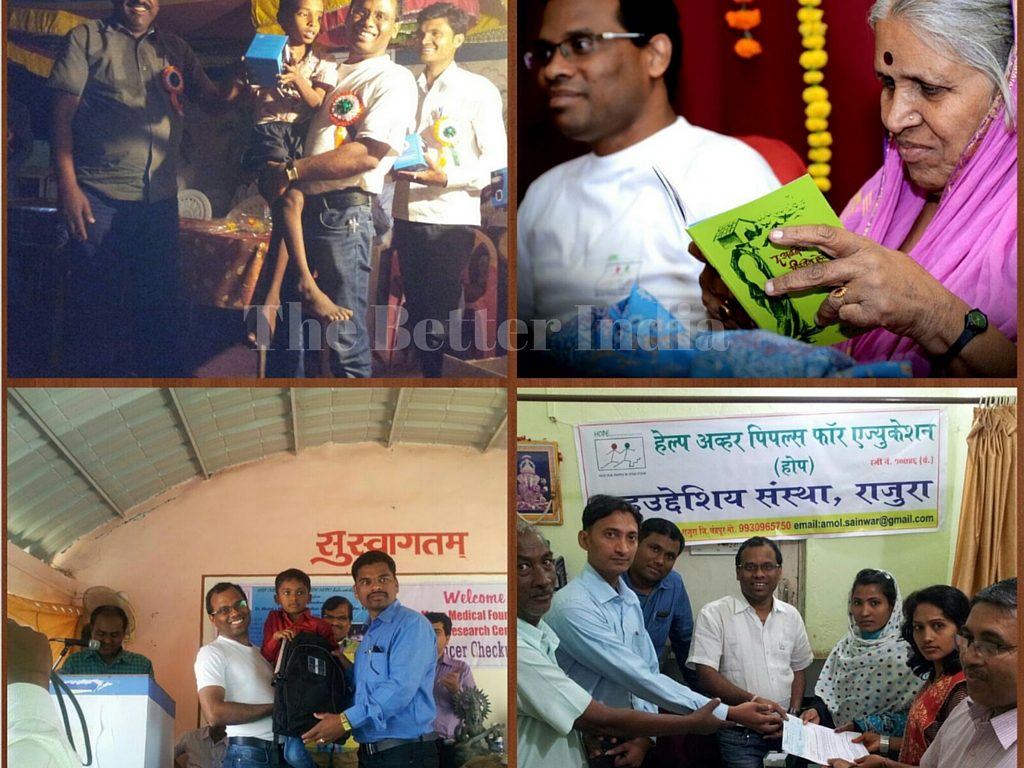 I flew back home, peddling my bicycle as fast as I could. On the way, I bought some wall paint and and a lantern for Diwali. The total bill came to Rs. 68. When I returned home and gave the rest of the money to my mother, she hugged me with tears in her eyes. That hug was the most precious gift of my life.
Kavita didi and I started painting the walls. Aai got us food with the rest of the money. We ate and continued to paint until we had finished painting the living room and the front wall by 3 am. It was strange but I did not feel tired or sleepy at all.
Next day, Aai woke us up at 6:30 am. According to ritual, my sister applied some homemade scrub on me and asked me to take a bath. I was a little sore from the night's labours but felt refreshed as soon as I got ready.
And when Aai was doing the Diwali prayers, I felt proud of myself. This was my best Diwali!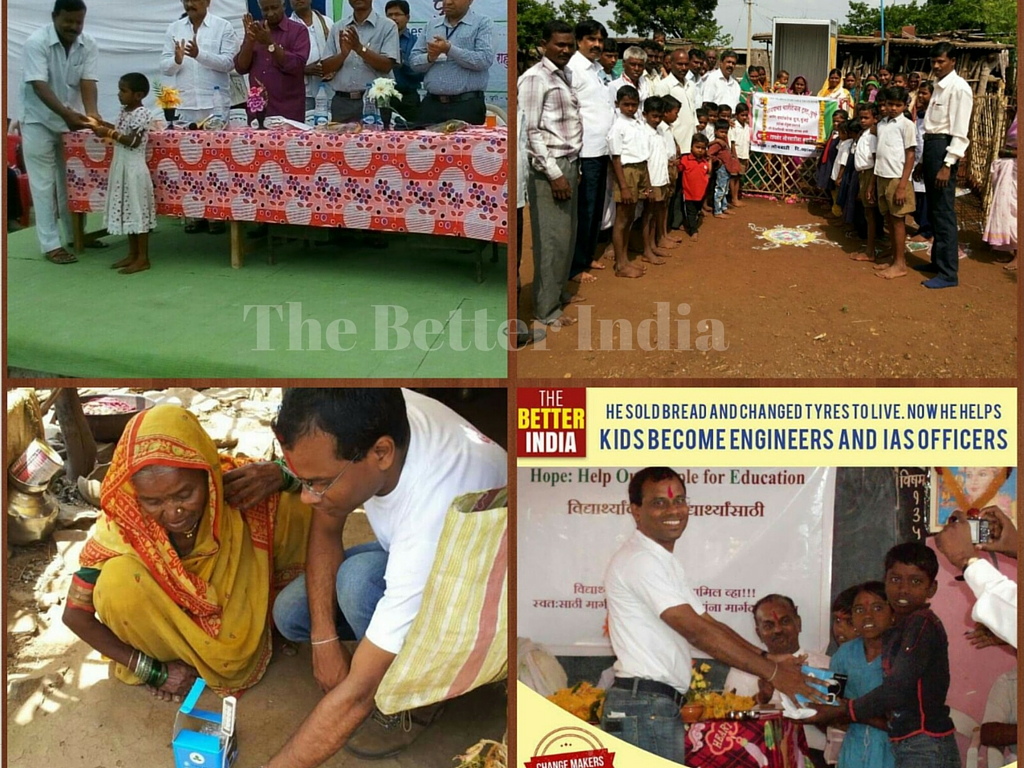 – Amol Sainwar
Today, Amol Sainwar works as a manager in a multinational company in Dubai. He is the founder of an NGO, Shivprabha Charitable Trust, which helps the poor and distressed. Read more about him here.
This Diwali, his NGO will distribute 32 solar operated lights to unelectrified villages.
Like this story? Or have something to share? Write to us: contact@thebetterindia.com, or connect with us on Facebook and Twitter (@thebetterindia).