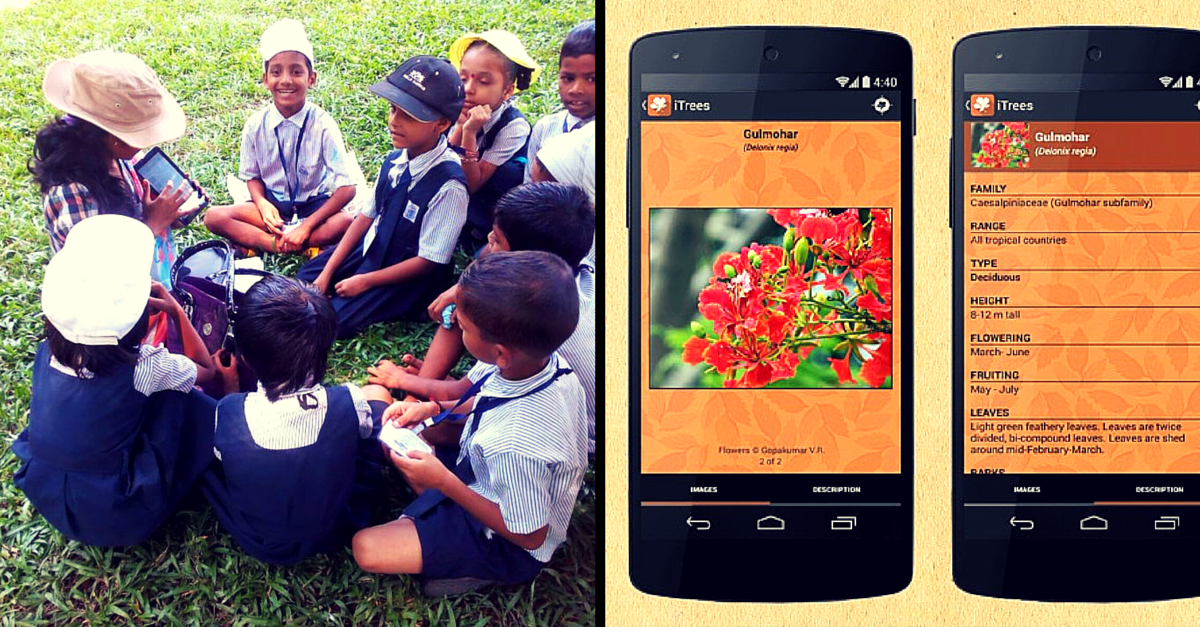 If you think your children, who are hooked to technology and gadgets, can no longer enjoy the outdoors and nature, think again. These apps by iNaturewatch will not only help them identify trees, butterflies and birds in the neighbourhood but will also turn them into explorers in search of new species.
---
This article on using mobile technology for social good is part of the
#Mobile4Good
series & is made possible by Vodafone India.
---
If you think your children, who are hooked to technology and gadgets, can no longer enjoy the outdoors and nature, think again. These apps by iNaturewatch will not only help them identify trees, butterflies and birds in the neighbourhood but will also turn them into explorers in search of new species.
We often hear parents complaining about how their children are more interested in playing with gadgets inside the house than in going out and enjoying the beauty of nature. 'Our children will never enjoy life the way we did…climbing trees, running barefoot on the grass. For them it's all about mobile games now,' they often say.
But what if this love for gadgets could actually help school students learn about nature? Three mobile applications – iTrees, iButterflies and iBirds – are doing exactly that.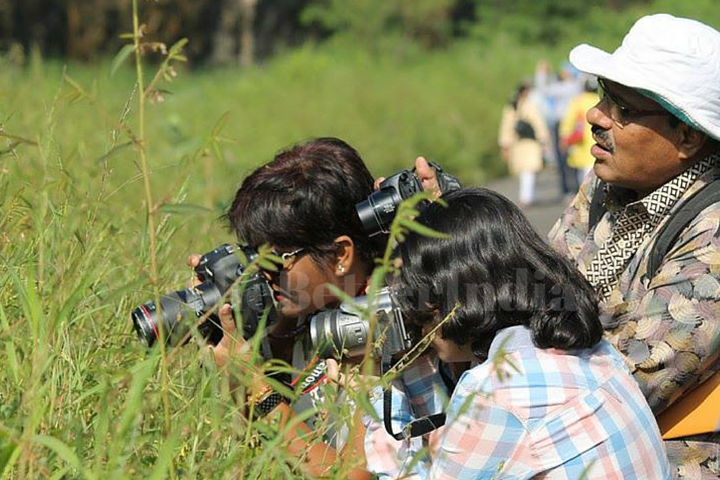 These mobile apps are bringing children closer to the natural environment through a medium they prefer. They are a subset of the iNaturewatch initiative by an organization called Ladybird Environmental Consulting.
The apps have information about 50 species each of trees, butterflies and birds. Students who use them are also encouraged to take up the role of scientists and add more to the list from what they find around them. The apps have got many students across India hooked to their screens. And for a change, parents are not complaining.
The What: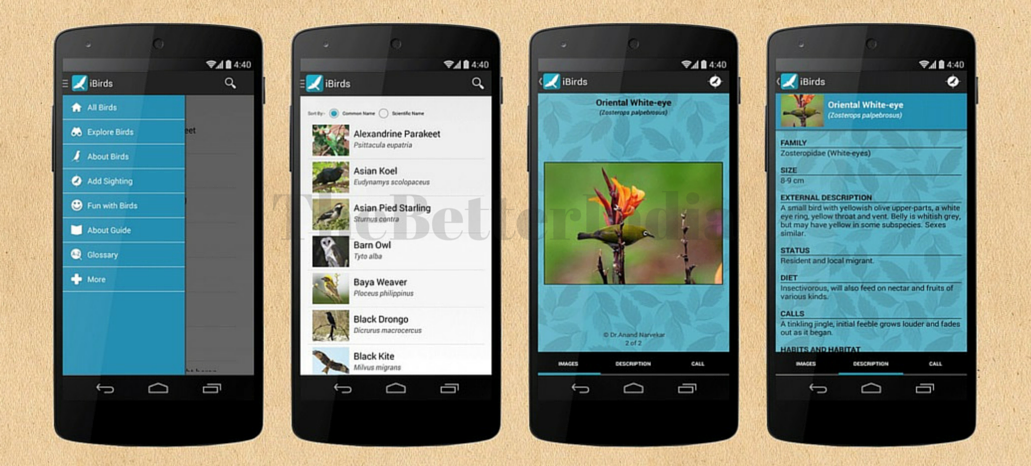 Ladybird Environmental Consulting (LEC) is a Mumbai-based social enterprise founded by Dr. V. Shubhalaxmi, an entomologist with over 21 years of experience in the field of environment education.
"The idea of developing such apps that would document local birds, butterflies and trees in different cities, had been with me for three-four years before I could bring it to fruition," says Dr. Shubhalaxmi.
She is a Fulbright scholar who participated in a global grant competition of the U.S. State Department's International Exchange Alumni programme called the Alumni Innovation Engagement Fund. Here she received the grant to begin her project called Mobile Apps 4 Climate Change, and thus began the iNaturewatch initiative, a year-long project, in June 2014.
In very simple terms, iNaturewatch mobile apps are a series of three nature-based mobile apps developed to promote environment studies in India.
The How: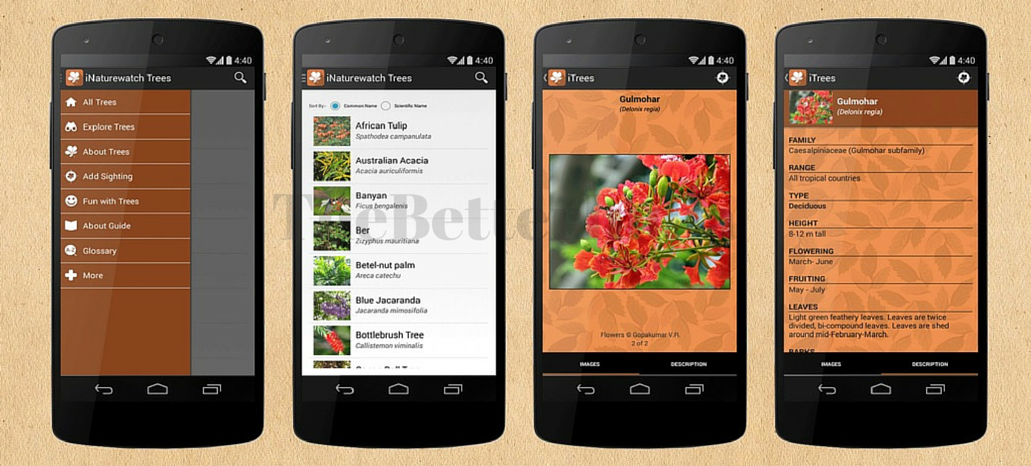 Dr. Shubhalaxmi's organization took about six months to develop the apps. The free apps can be downloaded on all Android devices and this is how they work:
If you are interested in learning about and identifying the trees in your neighbourhood, you can download the iTrees app. It operates offline and has numerous options to filter your search easily. In the option called 'Explore Trees,' you get three choices – leaf, bark and name. This means that you can search for a particular tree that you want to know about based on the three parameters. Different types of complex leaf structures like digitate, ovate, pine-like, etc., have been simplified with visuals of what they look like. If the leaf shape of a tree you're looking at in your neighbourhood matches any in this list, select it and you will get information about the different types of trees with the particular leaf. You can narrow your search still further by using the other parameters till you identify the tree. You can look at its picture and read other useful information related to the particular tree.
Other than this, if you spot a tree that cannot be found in the app, you can click a picture of it and upload it on the iNaturewatch website, along with a short description. This info is checked, confirmed and then added to the website's database for everyone to see.
The same can be done for butterflies and birds.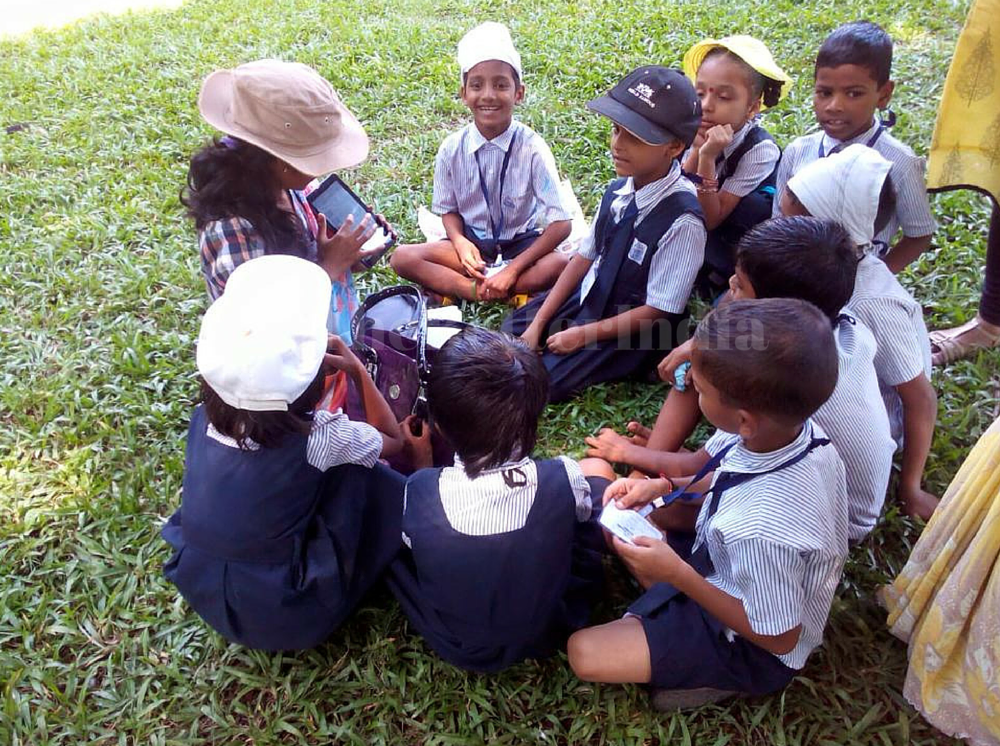 Aside from developing the apps, Dr. Shubhalaxmi wanted to take the project to schools to demonstrate that it could be used for educational purposes. Thus started the Urban iNature Watch Challenge.
Students of Classes 5-7 in about 40 schools of Mumbai, New Delhi, Hyderabad, and Kolkata were given a three-month long project in which they had to go out for one hour every week and record different trees, birds and butterflies they came across on the school premises. Since students are not allowed to use mobile phones in schools, the teachers were provided with the apps on one common device that the students could use. Alternatively, a printout of a datasheet of all species available on the app was provided to students. When they came across something that was not already there, they had to click a picture, or write down the details of what they saw, and upload this on the website. The schools and students with the maximum number of new sightings were then declared winners, receiving certificates and prizes.
The challenge, which ended on March 31, 2015, saw the participation of 43 schools. About 2,771 new sightings were recorded. This is the reason why Dr. Shubhalaxmi, whose grant ended last month, has decided to continue with the programme. "It is an initiative that cannot die. I wanted to keep the Challenge active and extended it to other cities as well with a similar campaign, asking students and other users to submit as much information as they can," she says. Currently, the Challenge is going on in Navi Mumbai, Bangalore, Thane, and Coimbatore schools.
The Why: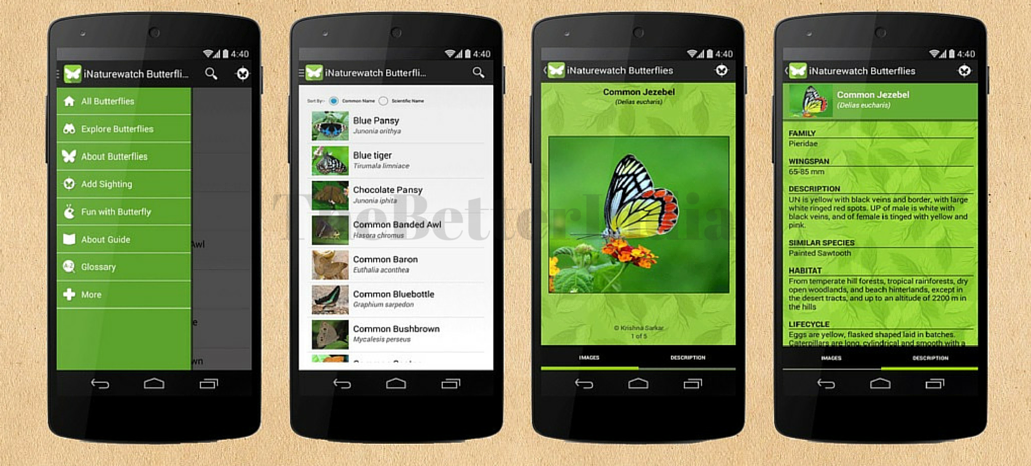 The apps and this Challenge were conceptualised for two larger purposes:
• To study the impact of climate change on urban biodiversity in Indian metros. Seasonal changes in the behaviour patterns of birds, butterflies and trees can be correlated with climatic data, ascertaining climate change impact.
"For example, if a bird that is usually seen in a city in December starts being spotted in January, it shows that there has been some change. This information can then be compared with the weather conditions over the years to find out what exactly led to the change in the first place," explains Dr. Shubhalaxmi, adding that she needs data collected over a period of five years to complete the analysis.
• To develop an interest in field biology among school students. Dr. Shubhalaxmi, who has always been interested in the field of education, feels we need to foster an interest in research among school students.
Talking about how the apps have helped in this respect, she says, "Both students and teachers are very excited about the project. Teachers used to avoid topics related to biodiversity because they themselves were clueless as to how to identify a bird or a tree. For all of that they had to buy specials books or get in touch with experts. We have decentralised that information."
As the apps need to be updated regularly, Dr. Shubhalaxmi plans to add 25 more species in each category by December this year.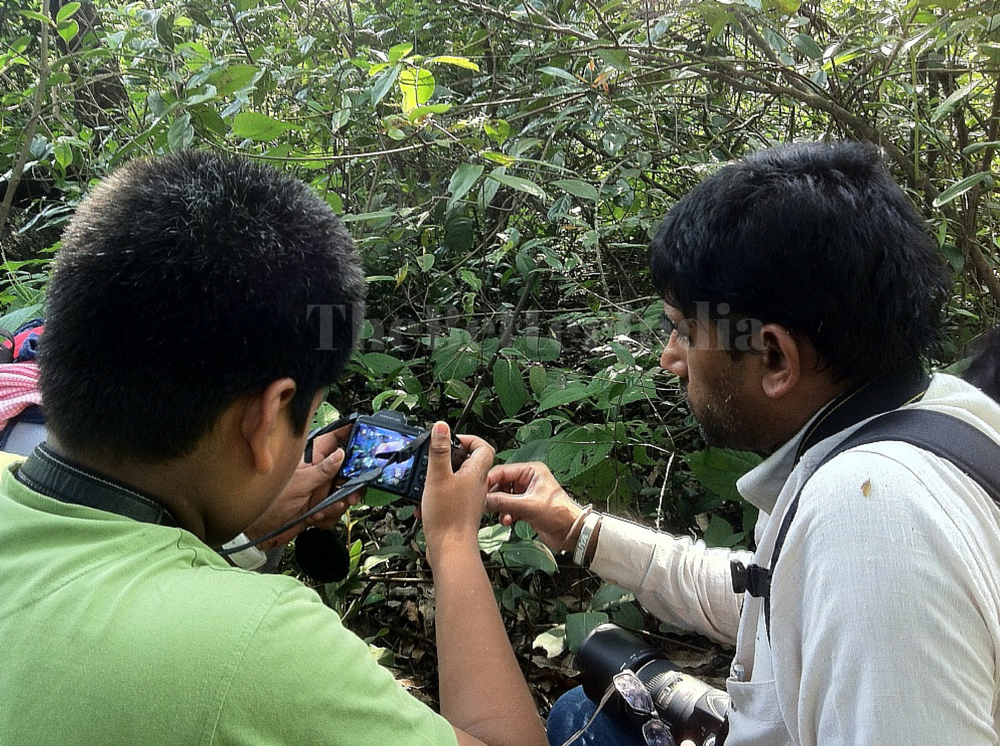 "I am a very big fan of technology and I always wanted to see how I could use it in my field of work. I wanted to design something that is very easy and accessible. Not many believed in my idea earlier but now it is helping students and teachers in a big way, and that is the best part," she concludes.
You can download the apps here:
iTrees
iButterflies
iBirds
Like this story? Or have something to share? Write to us: contact@thebetterindia.com, or connect with us on Facebook and Twitter (@thebetterindia).