Mensa India organized an IQ test for 4,000 underprivileged kids in Delhi. Many of these children of labourers, rickshaw pullers, street vendors, etc., turned out to be gifted geniuses.
About 100 children from underprivileged backgrounds in Delhi have achieved a distinction that many highly educated children and adults aspire to. They have achieved impressive scores in Mensa, which is the world's oldest, largest and most prestigious high IQ society with members in over 100 countries.
Mensa India, Delhi, organised the prestigious IQ test for over 4,000 underprivileged children in Delhi and NCR as part of a unique project aimed at identifying and mentoring poor children with high IQ.
Out of the 102 extremely bright students Mensa selected, many bright minds belonged to the 'genius' and 'very gifted' category. All the kids were sons and daughters of labourers, rickshaw pullers, security guards, street vendors, etc.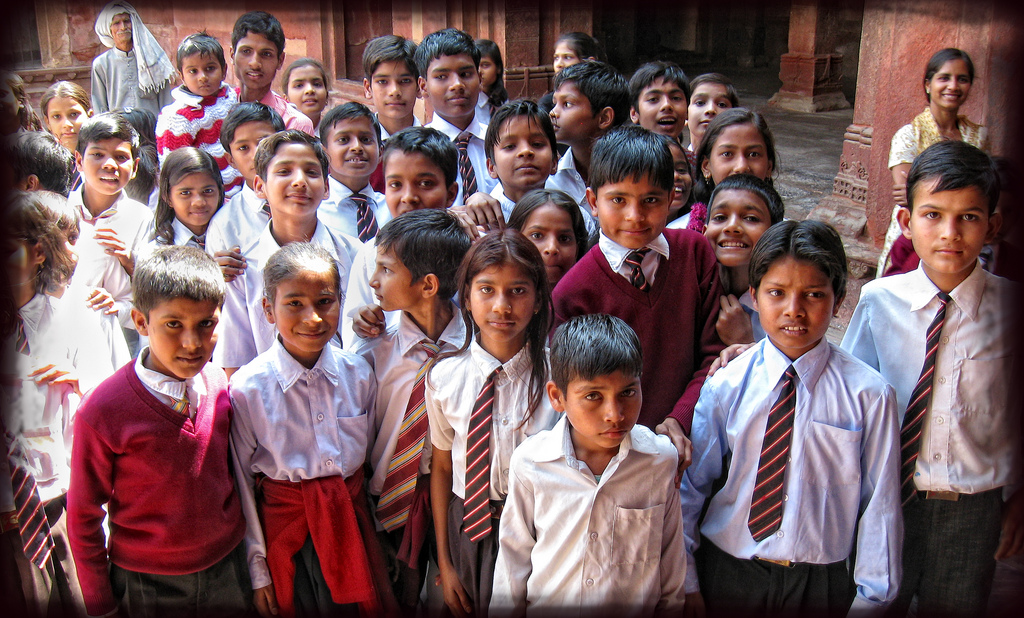 Photo for representation purpose only. Source: Tim Moffatt/Flickr
Amisha Paswan from Gurgaon is one such 10-year-old girl who made a mark through her exceptional Mensa score. She scored 145, which put her in the 'genius' category.
The daughter of a driver, Amisha takes care of her sick mother and two younger siblings all by herself. She rushes back home after school to prepare lunch for them and studies whenever she gets time.
But the lack of facilities does not seem to have come in the way of Amisha to achieve what may seem unrealistic to many.
Amisha is just one example of dozens of kids who performed extremely well on the test. The others also achieved high IQ scores of 130-145. The average score in Mensa India's IQ test is between 85 and 115
Mensa India has assigned a mentor to each of the gifted children. The organisation will conduct an aptitude test of the children in Class X and help them further realise their dreams.
Like this story? Or have something to share? Write to us: contact@thebetterindia.com, or connect with us on Facebook and Twitter (@thebetterindia)