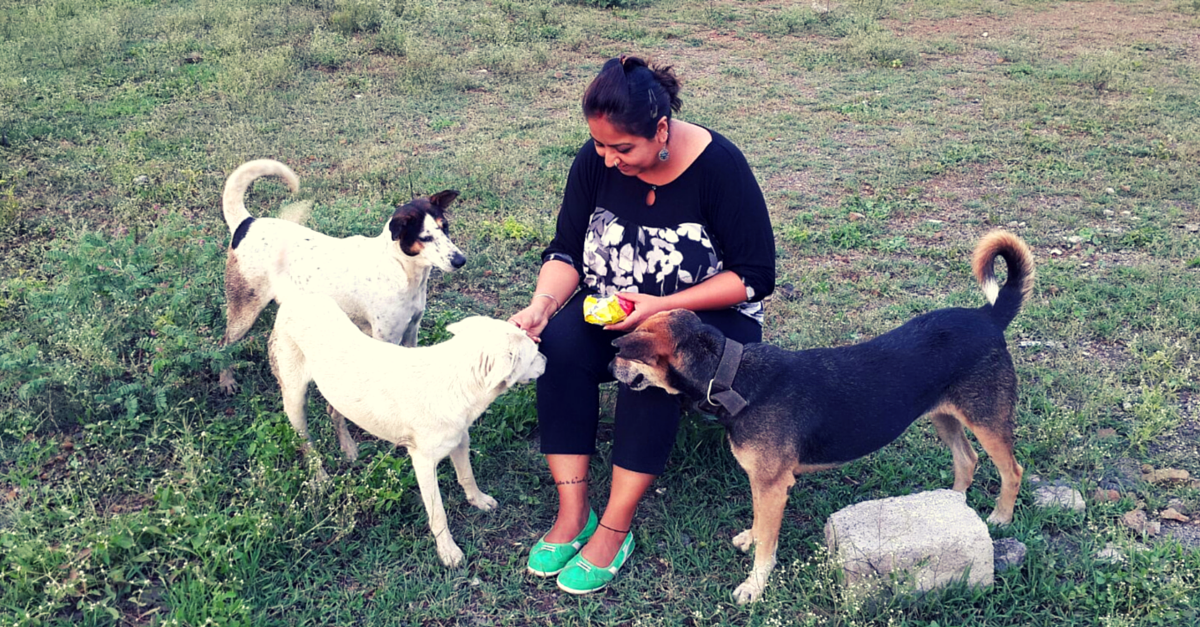 Tina Malkani Gholap and her husband have helped in the adoption of over 30 dogs in Pune. But this July, something happened because of which people of their own residential society were standing against them, and five puppies who were recently born inside the society premises. This is how they finally got the puppies into safe and loving homes.
---
In the MY STORY section, we present some of the most compelling and pertinent stories and experiences shared with us by our readers. Do you have something to share? Write to us: contact@thebetterindia.com with "MY STORY" in the subject line.
---
In July this year, my husband and I found ourselves facing a very serious situation with regards to the presence of five puppies in our residential society. Having helped in the adoption of over 30 puppies born within the society premises up till now, we had unfortunately reached a sudden stage where society dwellers were ready to pay off professional dog catchers to get a litter of five puppies relocated elsewhere.
Something like this had never happened before, but this time, the situation went beyond our control. Here are the series of incidents which led to this condition.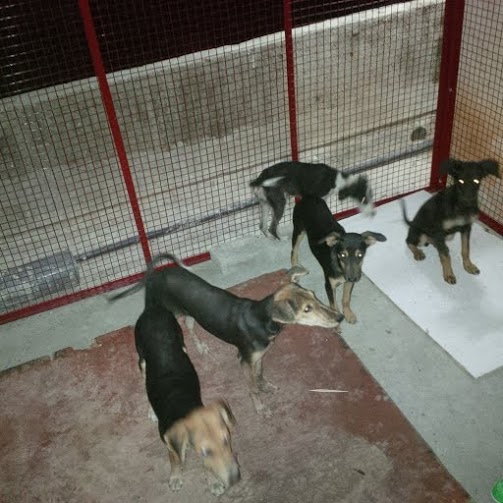 A mother dog, from a nearby construction site, entered our society premises and gave birth to five puppies behind the society gym area. As she was new to the society and her surroundings, she naturally became very protective about the well-being of her children. To the discomfort of residents, she used to aggressively bark at any passer-by, thinking that he/she would harm her pups. When this went on for a couple of days, and people began to be scared of the dog, security guards were instructed to shoo her and her puppies away. But right after this, it became very difficult to locate them or to predict their whereabouts, because the mother dog settled in at a new place every night.
Afraid and tired of the constant barking, some people called a Pune Municipal Corporation (PMC) van. The dog catchers tried to get hold of them, but the puppies and the mother were all running in different directions. While the dog catchers failed, the mother dog and her puppies began to dislike humans because of all their attempts to shoo them away. When my husband and I tried to feed them, we found that they were now refusing food.
After this, the dogs settled themselves in the fountain area of the society, which was anyway risky because of the open electrical wiring. I was also growing impatient because all our attempts to befriend the mother dog with food were failing. The dogs ran away at the slightest hint of being petted, touched or fed. And we did not want to use any unnatural means to get hold of them because they were already traumatised.
But several days later, we slowly won their trust. We found that the mother dog had stopped lactating, and was hunting for food for her pups. She allowed us to carry her around and to feed them all.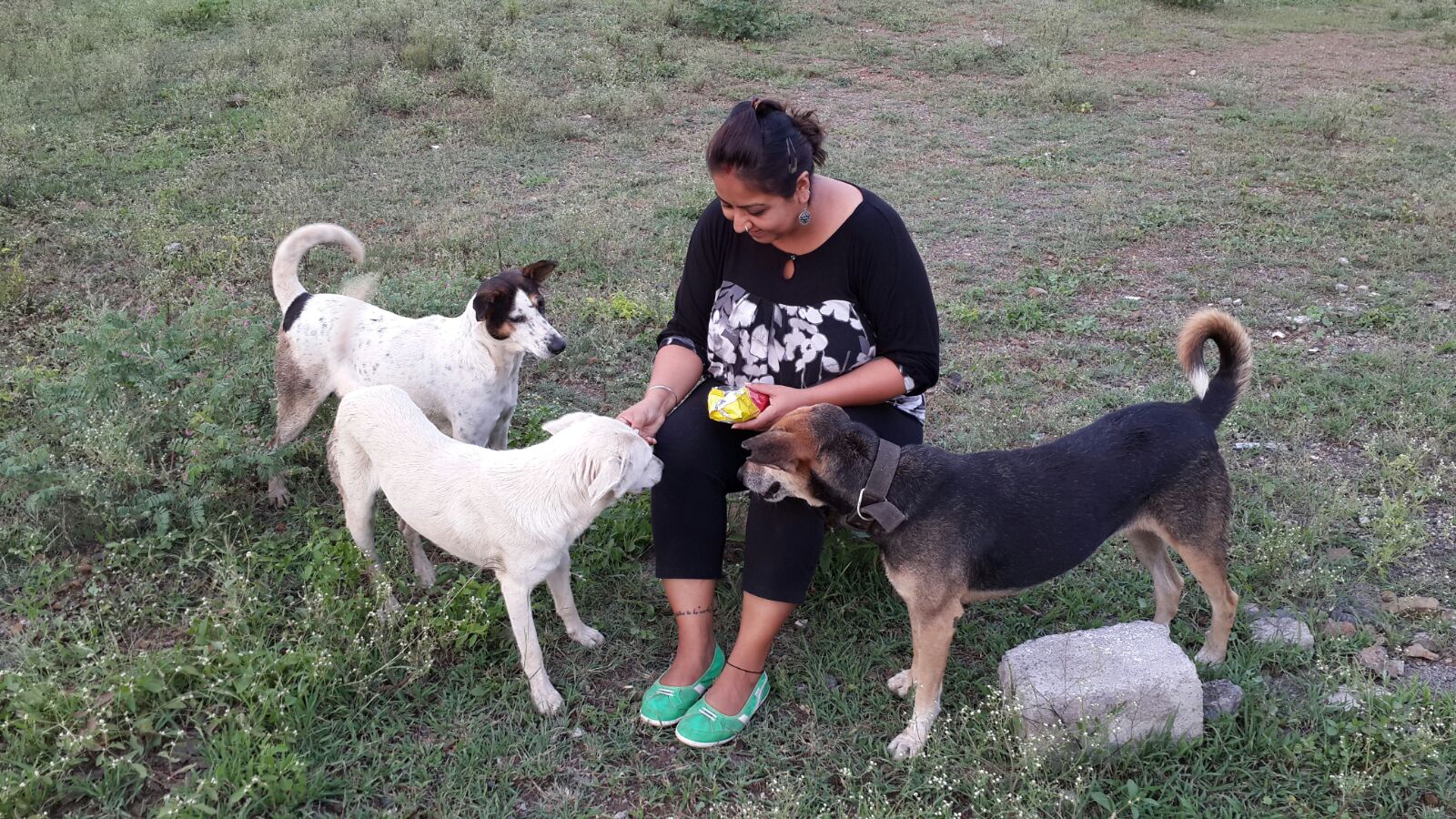 The pups were about two months old and were still scared of the presence of any humans around them, but they willingly ate as long as they were not being touched.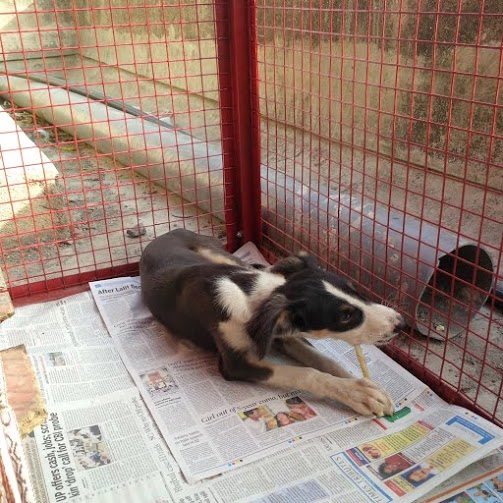 We then took the mother dog to a Blue Cross centre in Mundhwa, Pune. She was operated and successfully sterilised. We visited her every day, but on the fourth day after the operation, she died of a snake bite. Both of us were heart broken, and we instantly felt responsible for the puppies who were still trying to avoid human touch.
By now, the residents of the society were up in arms and had lodged several complaints with the society management against us. They were against the fact that we were feeding the dogs, and that the dogs were defecating in the society common areas, etc. "We want a dog free society," they said.
After a point, it was almost certain that anyone would have harmed the puppies on the slightest provocation. This was when we went out to seek help from Mrs. Meher Mathrani, an animal welfare officer. She personally inspected the case and met the society management committee to make them understand that our actions are noble, and will ultimately help the society and its residents. She explained that even according to the law, no one could relocate the puppies from the area where they were born in. Her authority and support brought about the much needed change in perspective and we were able to devise a plan.
We had a very clear idea in mind. We decided to build a cage big enough for five 3 month old pups, about 9 ft x 9ft – a space that would be private, dry, airy, roomy, and comfortable for them to live in.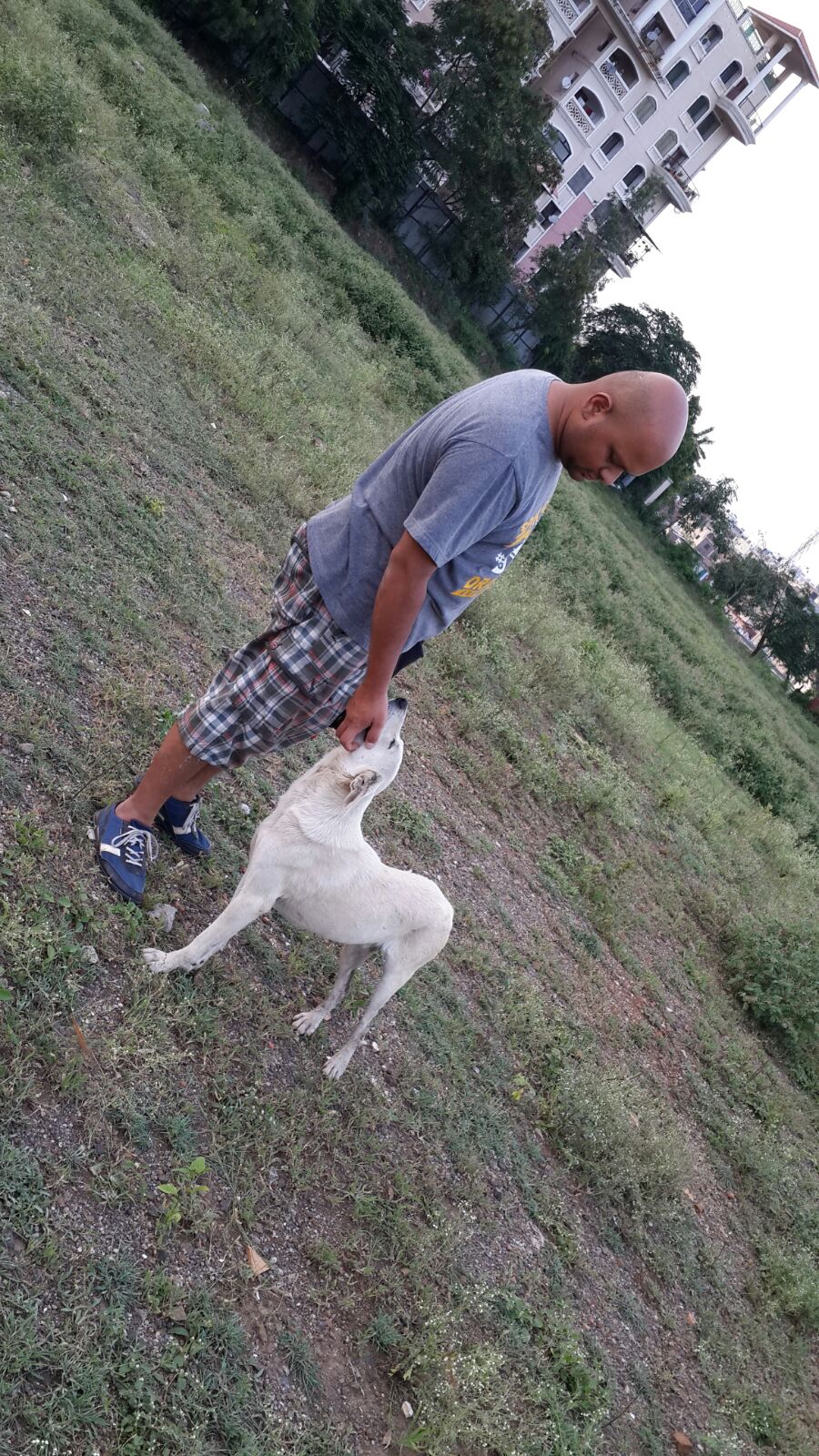 This was because we were confident that we would be able to get them into good, loving homes, if we were able to hold them and get them used to the human touch.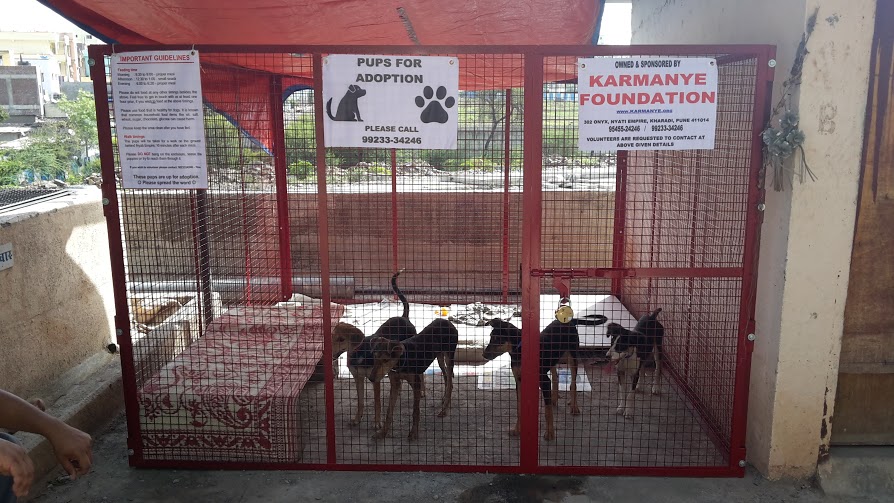 Getting them into the cage was the easy part. Then we sat with them inside the cage and let them realize that they had nowhere else to go. We sat there for four hours until they were calm, had stopped crying and let us pet them slowly. One of our volunteers, Tanya Almeida, a natural with dog training, was able to make them learn to walk on the leash and potty train them on the newspaper.
For several days, my husband and I, along with our friends, took care of everything. We would come and supervise them four times a day, change the newspapers, clear their litter, take them out for a walk, get their daily dose of exercise, and tuck them back to sleep. From seven in the morning, to 10 at the night, they were looked after very well.
The entire project was self-funded, but the society management committee was open enough to lend the space for the cage, some water and a light connection.
Help poured in all forms from other dog lovers in the society. People gave food, utensils, old mats, old clothes, toys, newspapers. We had the much needed support and blessings.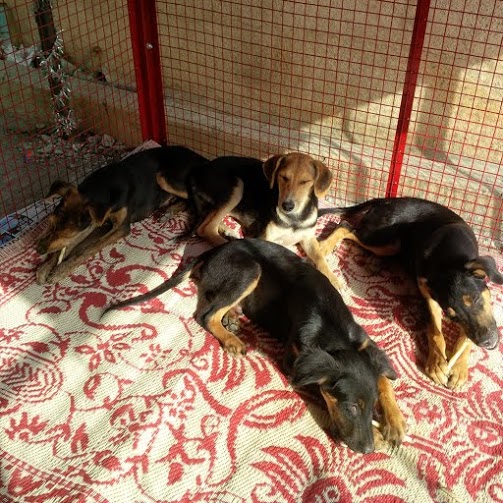 Finally, all five puppies were adopted. Five dogs getting into homes is probably 30 dogs less on the streets, every year. In short, there is always a workable solution that suits right for both animal lovers and the general public. We just need to find it out and implement it.
– Tina Malkani Gholap
Like this story? Or have something to share? Write to us: contact@thebetterindia.com, or connect with us on Facebook and Twitter (@thebetterindia).