What is the state animal of West Bengal? If you, like many, said tiger, you're wrong. The animal that represents this state is the fishing cat – a unique species that is nearing extinction. But there are people in India who are doing their best to protect these cats and helping find ways to help them live alongside humans. This is how they are doing it.
"If you kill a fishing cat you should get the same punishment as killing a tiger," says ecologist Tiasa Adhya, talking about a fascinating cat species that is facing dwindling numbers and is vanishing at a drastically swift rate.
The fishing cat, the state animal of West Bengal, is twice the size of a normal house cat, has a powerful build and a short tail, is nocturnal, and of course as the name suggests, loves fish.
This cat species depends on wastelands (marshes and wetlands) for its survival. And that is one of the foremost reasons why it is dying a slow death in India.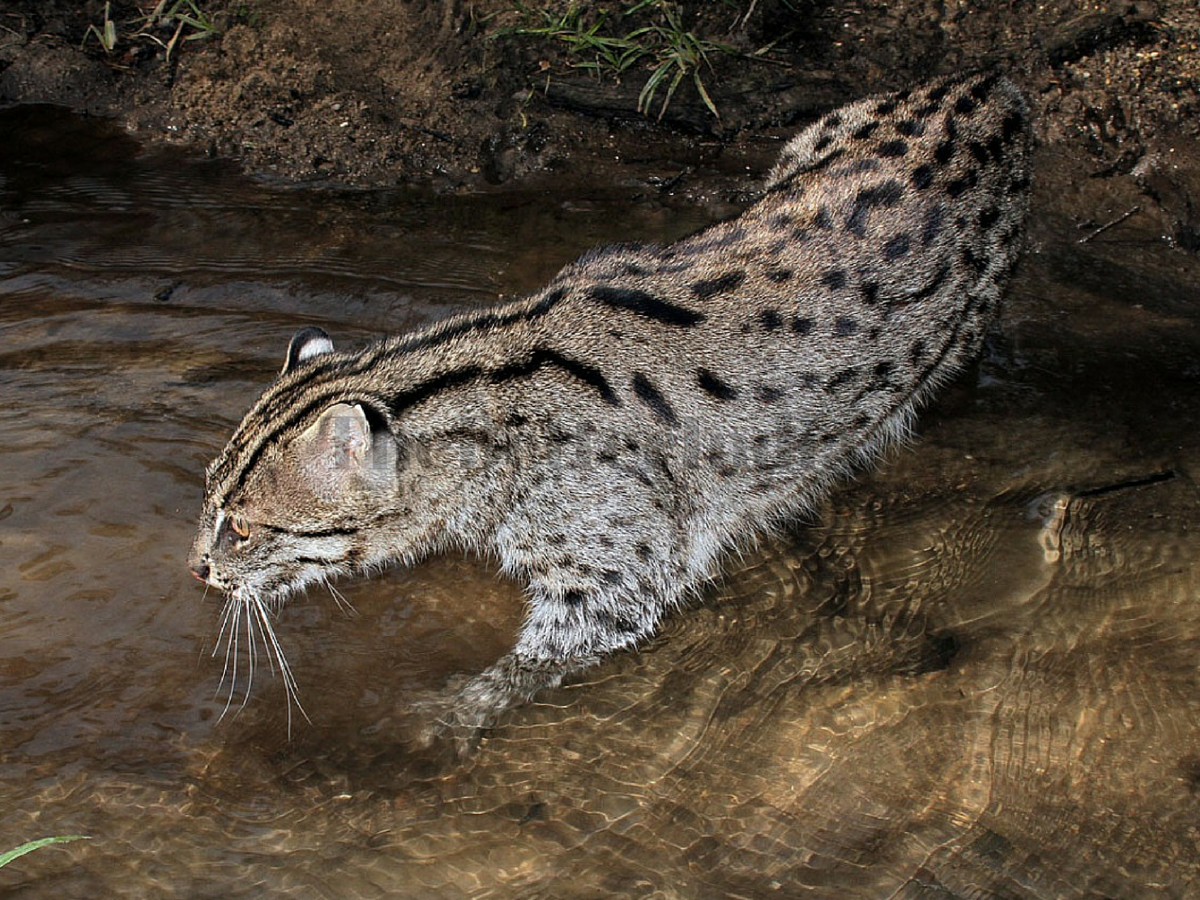 Photo Credit: Neville Buck
Due to the quickly declining marshlands in West Bengal, which are being replaced by buildings and factories, the fishing cats have nowhere to go. And they are highly vulnerable outside their natural habitat. The species is 'endangered,' according to the International Union for Conservation of Nature and Natural Resources (IUCN) Red List, 2010, and Schedule I according to the Wildlife Protection Act, 1972. This puts the fishing cat in the same category as the tiger, in terms of the protection it deserves. But do these cats enjoy the same level of protection and conservation as our tigers? Clearly not.
Tiasa Adhya, a postgraduate student from the National Centre for Biological Sciences, Bangalore, has been working in the field of conservation of fishing cats for the past five years.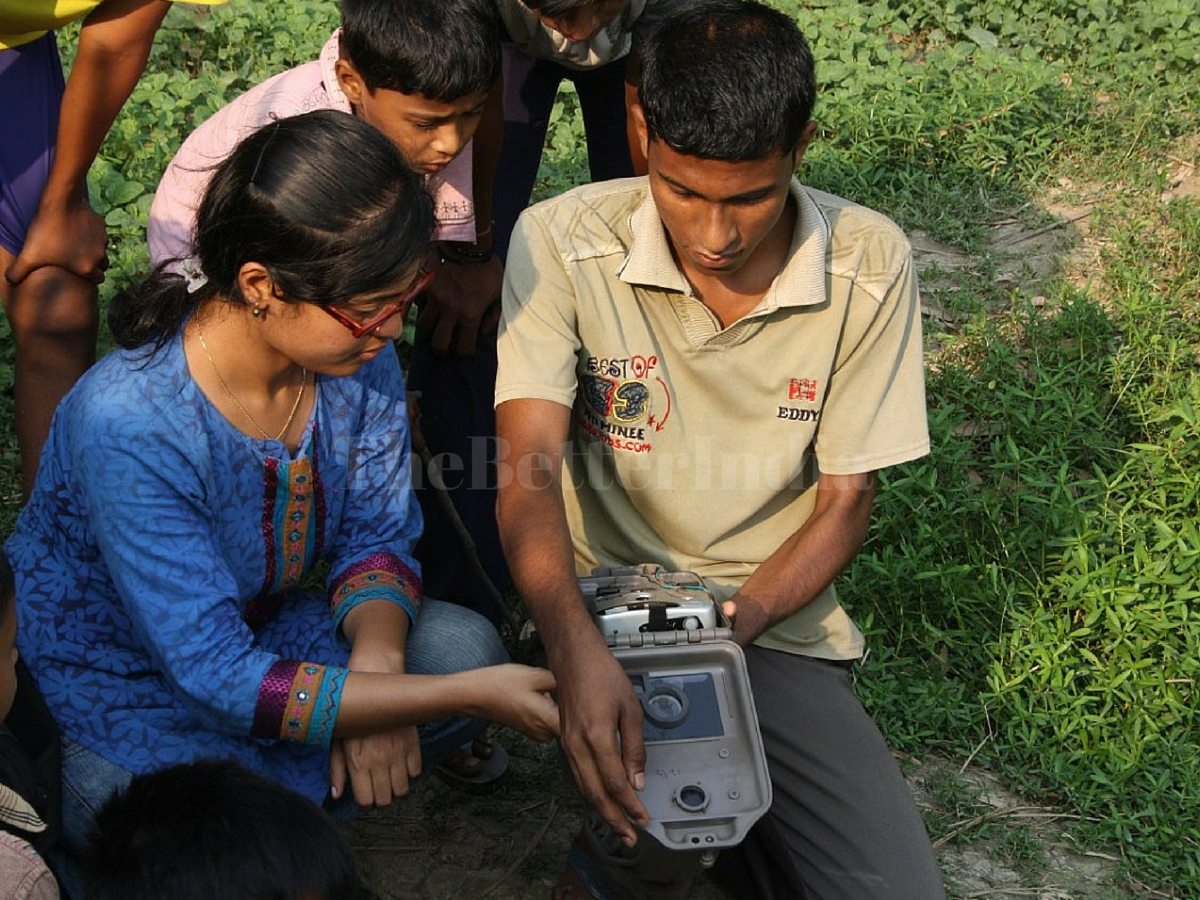 She is a member of the International Fishing Cat Working Group, and with her colleague Partha Dey and a team of like-minded people, she has been finding various ways of protecting the cats in India.
West Bengal has a good number of fishing cats. But in their search for marshes and fish, their primary source of food, most cats have to live outside the protected areas. They were once found in areas between the Sundarban swamps, the East Kolkata wetlands and the Howrah district. While Sundarbans is still protected, the rest of the area has undergone major development activities, leaving the cats out in the open.
Presently, the cats occupy large portions of Howrah due to the reed cultivation there and the presence of natural wastelands.
However, they have to live right beside human settlements and many cats end up getting killed for their meat and skin.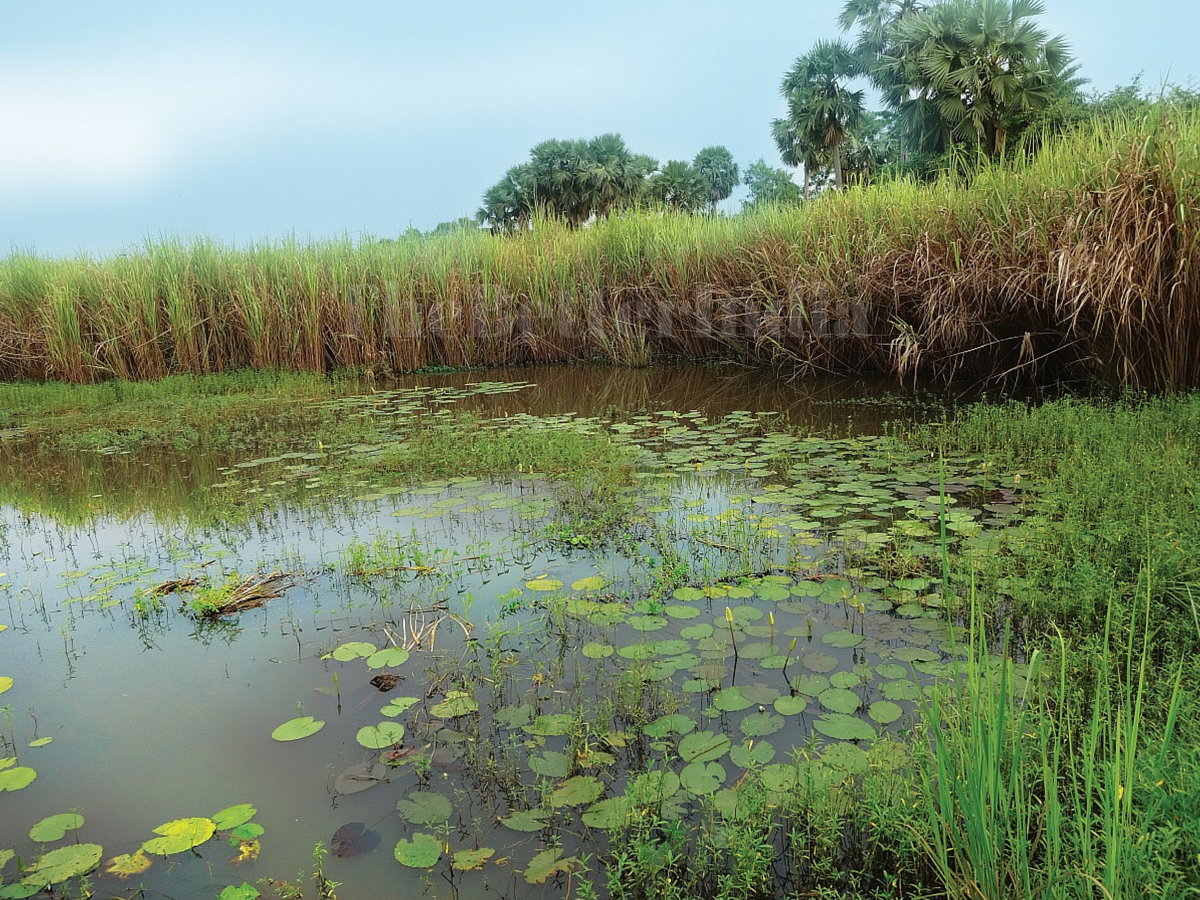 It was in June this year that a horrifying incident brought forward the reality about the condition of these animals. Five people in Howrah killed five fishing cats — one of them put up a picture of a dead fishing cat on Facebook for the world to see. "People were shocked, but not to the same extent as they would have been if a leopard or a tiger had been killed," says Tiasa.
Seeing this ignorance, she and her team decided to run a worldwide campaign to spread as much awareness about the cats as possible. They put the word out on Facebook and sent emails to one and all — friends, colleagues, families — asking for signatures on a petition.
"With a whopping 5,000 signatures from 48 countries, we managed to put enough social pressure for the poachers to get arrested and they are facing three years of jail and Rs. 10,000 in fine," says Tiasa.
In order to prevent this from happening in the future, the team decided to involve the District Council (zilla parishad) of Howrah. The District Councils operate according to the 3-tier administration of the Panchayati Raj system. Every zilla parishad has different blocks of panchayats under it and every panchayat heads several villages. The panchayat thus forms the lowest unit of administration in the country.
So, for maximum penetration into households in Howrah, they decided to take the bottom up approach and start spreading awareness by creating panchayat level fishing cat protection groups, which would be responsible for protecting the cats in villages under their jurisdiction.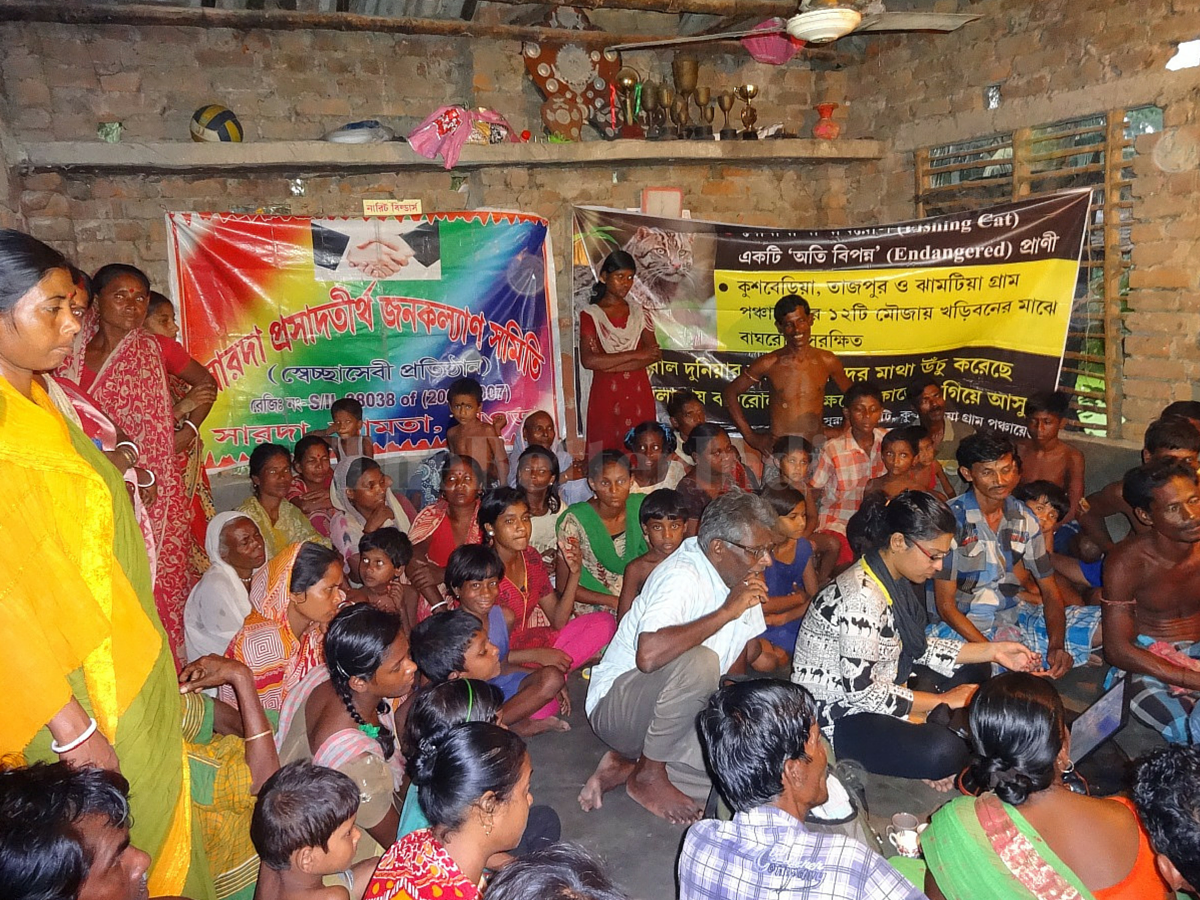 "The zilla parishad meets every six months. In a meeting on August 31 this year, we brought up the issue of fishing cats. A resolution was passed that all 157 panchayats will create fishing cat protection groups. We volunteered to create 3 lakh leaflets and 50,000 posters for distribution through all 157 panchayats and also made a 45-second film to be aired across local TV channels," says a concerned Tiasa.
This short film informs people about the fishing cat, why we should conserve it, and the legal consequences of killing it.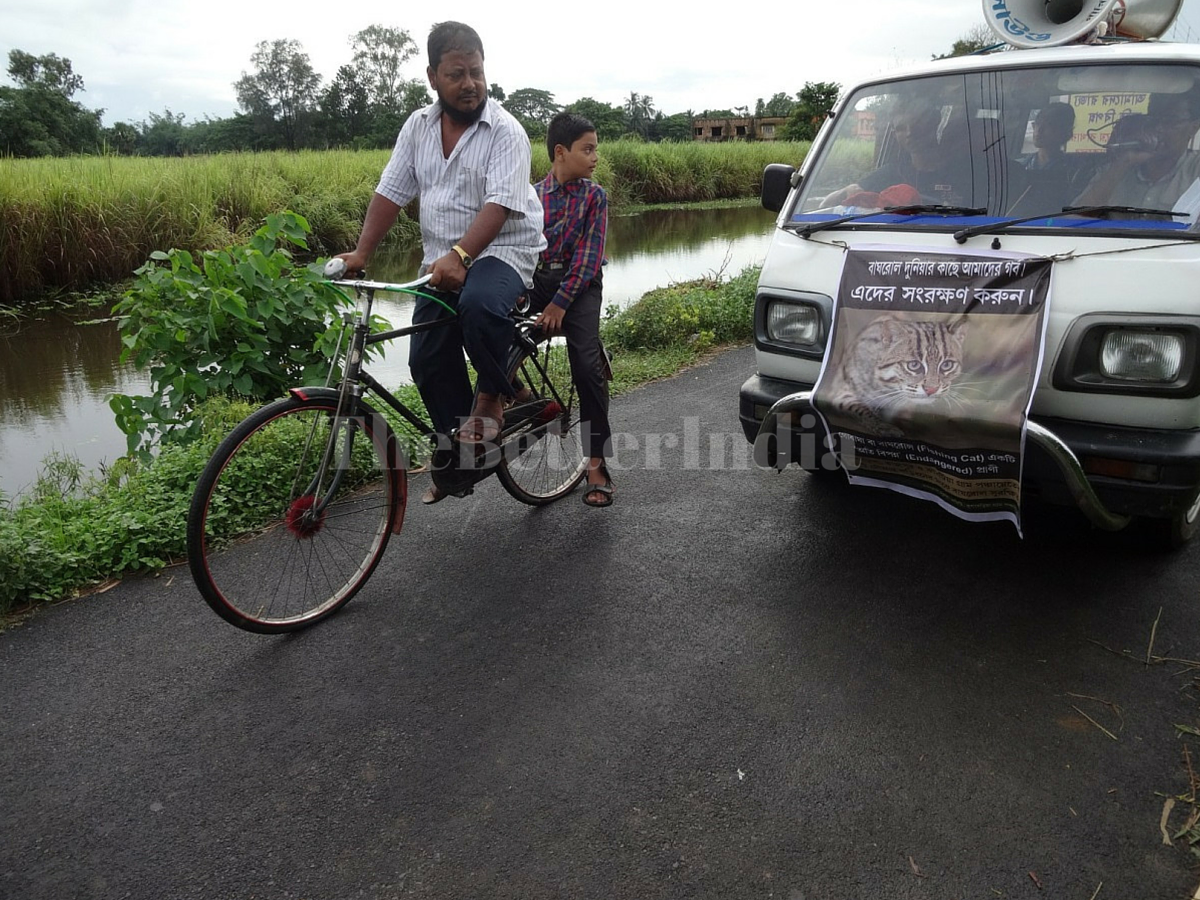 With this step, the team has ensured that the fishing cat is a household name in Howrah. They are also working with local non-government societies like the Sarada Prasad Tirtha Janakalyan Samiti to sensitize people and also to study the social, economic and political factors that are responsible for the vanishing marshes. It is important to inform people that fishing cats are beneficial for farmers as well, because agricultural pests like rodents form a very important part of their diet. They are even trying to understand people's perceptions towards the cat by talking to them personally so that the right steps can be taken accordingly.
The bigger objective is to form a conservation plan with the help of the existing policies and government departments, to address marshland degradation and conservation of fishing cats.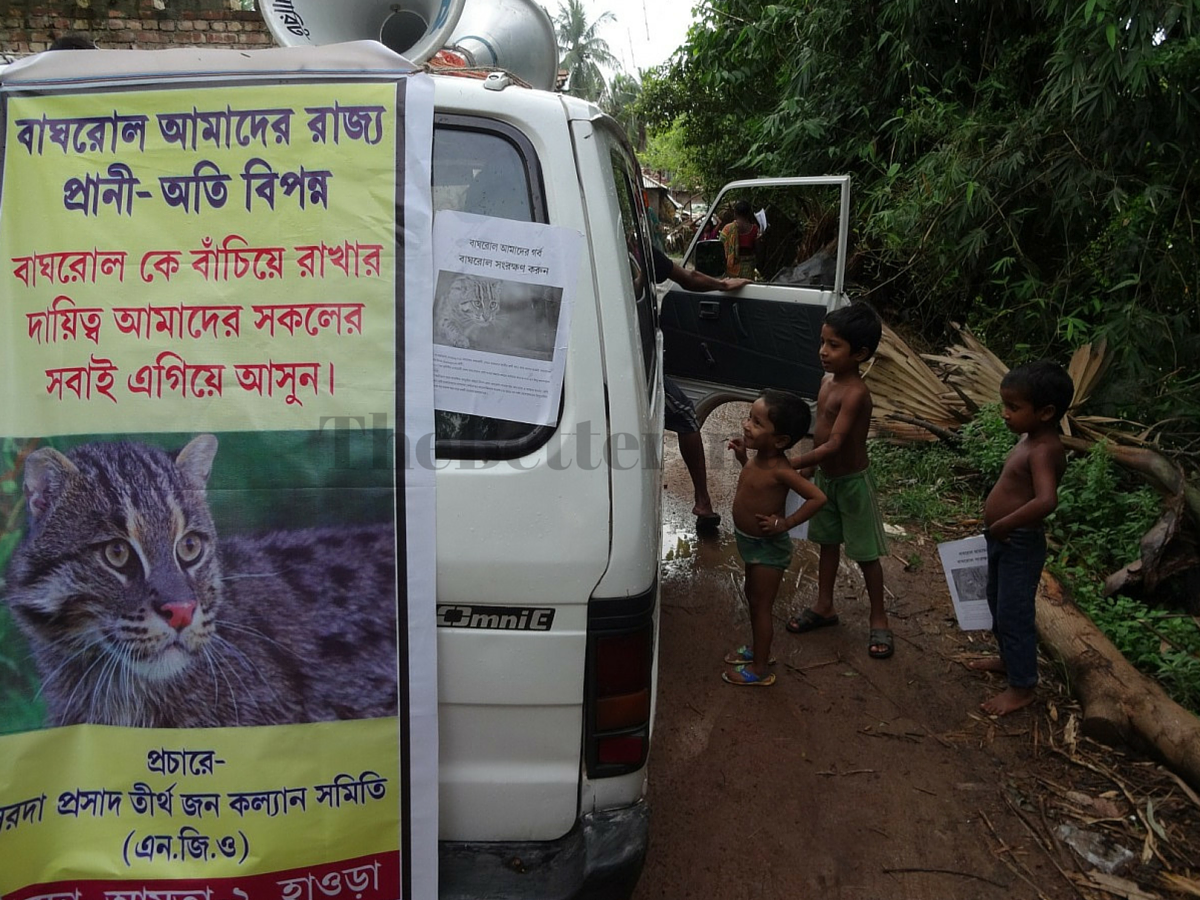 There are people in other countries as well who are working for the protection of fishing cats. But in West Bengal, in a region where many people will tell you that the tiger is their state animal, this team is doing its best to save the wonderful creatures that nobody seems to know about.
You can contact Tiasa by writing to her at adhyatiasa@yahoo.com
All picture credits if not mentioned: Partha Dey
Like this story? Or have something to share? Write to us: contact@thebetterindia.com, or connect with us on Facebook and Twitter (@thebetterindia).
We at The Better India want to showcase everything that is working in this country. By using the power of constructive journalism, we want to change India – one story at a time. If you read us, like us and want this positive movement to grow, then do consider supporting us via the following buttons.
Please read these FAQs before contributing.