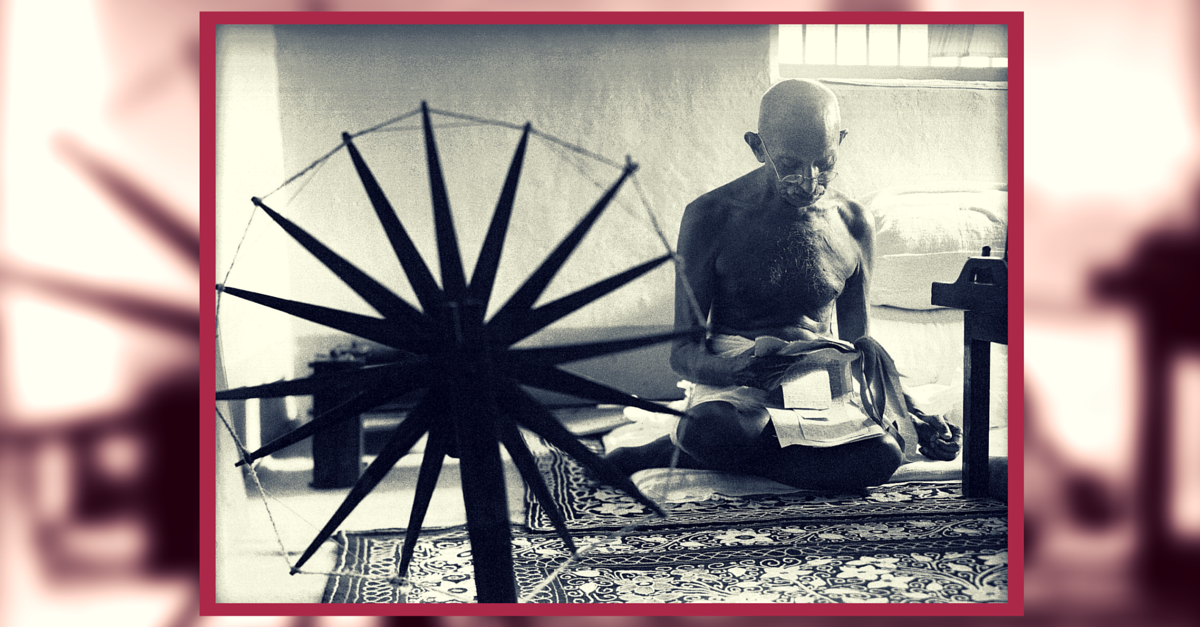 If Mahatma Gandhi were alive today, he would have been proud to meet many people in India who are doing some great work, work that is in line with his teachings. Here's celebrating 10 such Indians whom Gandhi would have loved to meet and support.
If Mahatma Gandhi were alive today, he would have been proud to meet many people in India who are doing some great work, work that is in line with his teachings. Here's celebrating 10 such Indians whom Gandhi would have loved to meet and support.
Mahatma Gandhi once said – "My life is my message."
And till today, there are many people in India and around the world, who follow his teachings and sayings with complete dedication. Some do it knowingly, and some, with all the selflessness and virtue in their hearts, take those really inspiring steps without even realising that their actions match with the kind of things Gandhi stood for.
This Gandhi Jayanti, we celebrate 10 such Indians – people who would have made Gandhi proud, people Gandhi would have loved to meet, people who are truly following, knowingly or unknowingly, the messages that he spent his life spreading. Here are 10 motivating quotes by Mahatma Gandhi, and 10 people whose work exemplify his words:
1. Roshni D'Silva
"The greatness of a nation can be judged by the way its animals are treated."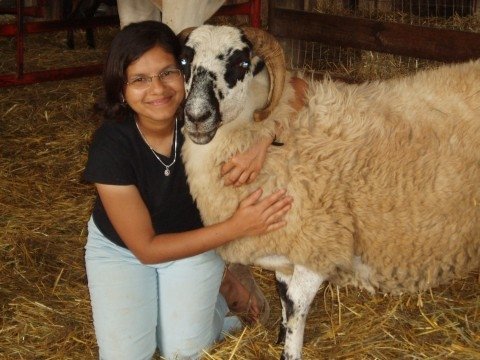 A a resident of Andhra Pradesh and an animal lover since childhood, Roshni has dedicated her life to the welfare of stray animals. Equipped with food and medicines, she goes to various corners of her hometown, Puttaparthi, each day to look after street dogs and cats. "My heart lies with them," she says, talking about her goal of working with stray animals for as long as she can. Roshni learnt the technique of handling and sterilizing stray animals by working with different organizations including PETA. She now works with an animal welfare organization called Karuna Society. Roshni treats injured animals that she finds on the roads, and takes them back to the Karuna for further treatment. Over a span of 15 years, she has worked with over 10,000 animals including dogs, cats, hens and donkeys. If the Mahatma were to meet Roshni today, he would have certainly been pleased to hear about her work and offered her his complete support.
2. Omkarnath Sharma
"The best way to find yourself is to lose yourself in the service of others."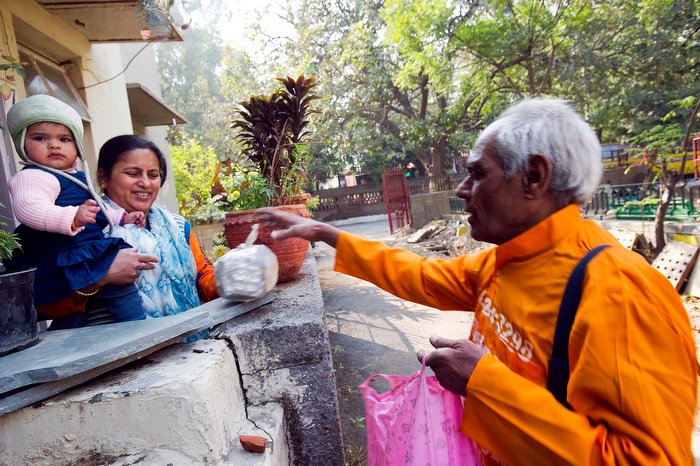 And that is exactly what 79-year-old Omkarnath Sharma has been doing since 2008. Better known as Medicine Baba, Omkarnath has only one dream – that of opening a medicine bank for the poor and needy. And to fulfil that, he walks 5-7 kms around the streets of Delhi every day, knocking on one door after another, collecting leftover prescription medicines from the upper and middle-class houses in the city. A retired blood bank technician, Omkarnath then distributes these medicines to those who cannot afford them. He also donates some of the medicines to hospitals and dispensaries in Delhi. His present work and the future dream is a source of hope for many. Were Bapuji alive today, he would have probably tracked down Medicine Baba and personally lauded his cause.
3. Gangadhara Tilak Katnam
"You must be the change you wish to see in the world."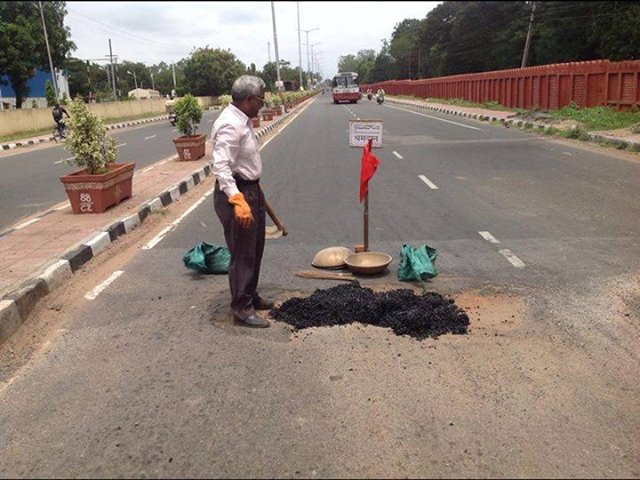 Gangadhara Tilak Katnam truly personifies this famous quote by Gandhi. When this 67-year-old retired Railway employee, saw people being disturbed by the increasing number of potholes in Hyderabad, he decided to take matters into this own hands rather than wait for someone else to help. He is on a mission to fill those dangerous potholes and has filled more than 1,100 so far, all by himself, and with his own pension money. He has been doing it since the day his car tyre fell into a pothole and splashed muddy water on some kids. The backseat of his car always has a few gunny bags full of tar mixed gravel. Every morning, he drives on long routes across the city and whenever he finds a pothole, he gets down to repair it. If he came across Mahatma Gandhi today, the latter would have certainly been pleased to see a living example of his beliefs.
4. Kalavati Devi
"Sanitation is more important than independence."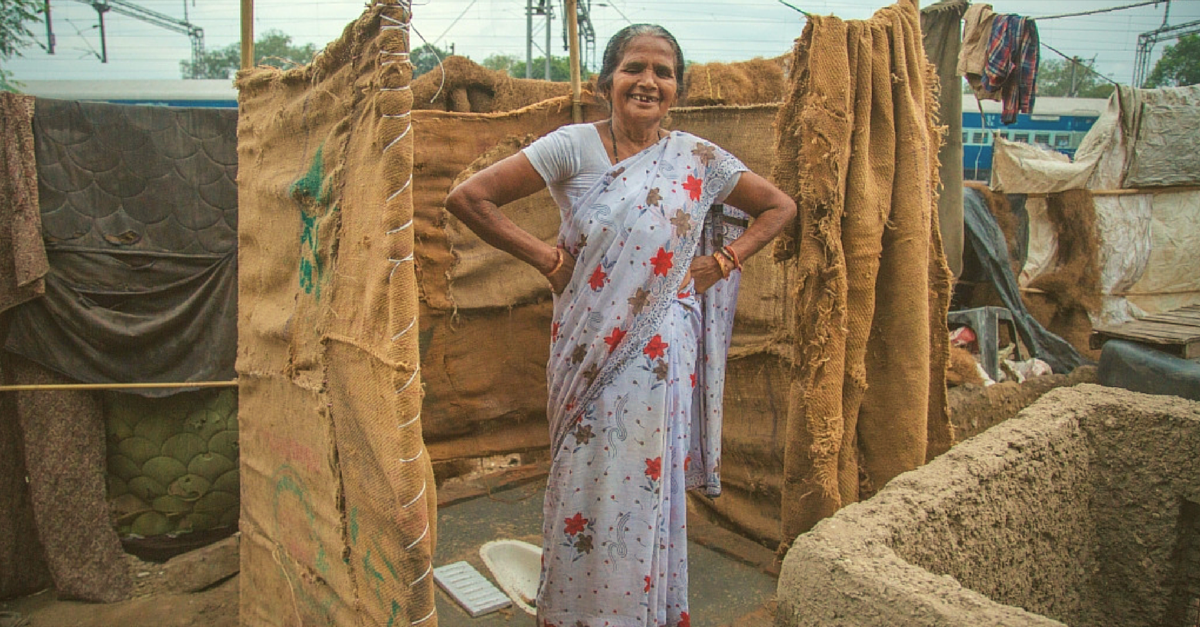 Kalavati Devi, a 55-year-old resident of Kanpur in Uttar Pradesh, is on a mission to build toilets across all slums and lower income neighbourhoods in her city. It was 40 years back that Kalavati came to Kanpur as a child bride of 14. About two decades ago, when residing in the Raja ka Purwa slum, she experienced living conditions that were similar to hell. It was a filthy area, where 700 families were living without a single community toilet. To change this situation she got associated with Shramik Bharti, a local NGO. She went door-to-door speaking to families and even conducted joint meeting with the community to convince them to back her plan of getting a 10-20 seat public facility built in the slum. At the end of it all, a 50-seat facility was developed because of her efforts, and Kalavati realised that she wanted to become a mason. The Rakhi Mandi shanty has also been her work site.  If Gandhiji were to have met her today, he would have surely felicitated her work and got her widespread recognition.
5. Babar Ali
"Education should be so revolutionized as to answer the wants of the poorest villager, instead of answering those of an imperial exploiter."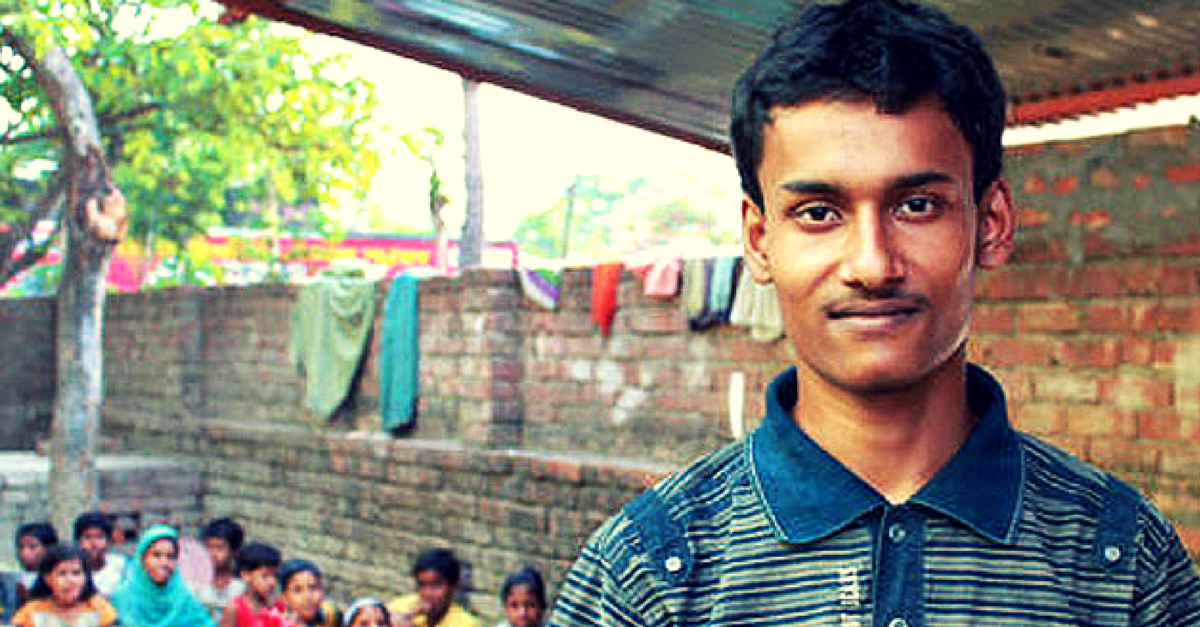 Babar Ali was only 9 years old when he took up the responsibility of teaching everything he learnt at school to other kids who could not afford an education. A class 5 student, Babar from Murshidabad in West Bengal, used to teach kids in a makeshift school in his own backyard. The kids would wait for him to return from school. Gradually the number of students increased. Today, 21-year-old Babar Ali has more than 300 children at his school. He also has six teachers and ten volunteers working with him. If Mahatma Gandhi got a chance to meet him today, he would certainly be proud of the youth of the nation and have renewed faith in them.
6. Dr V. Shanta
"It is Health that is real Wealth and not pieces of gold and silver."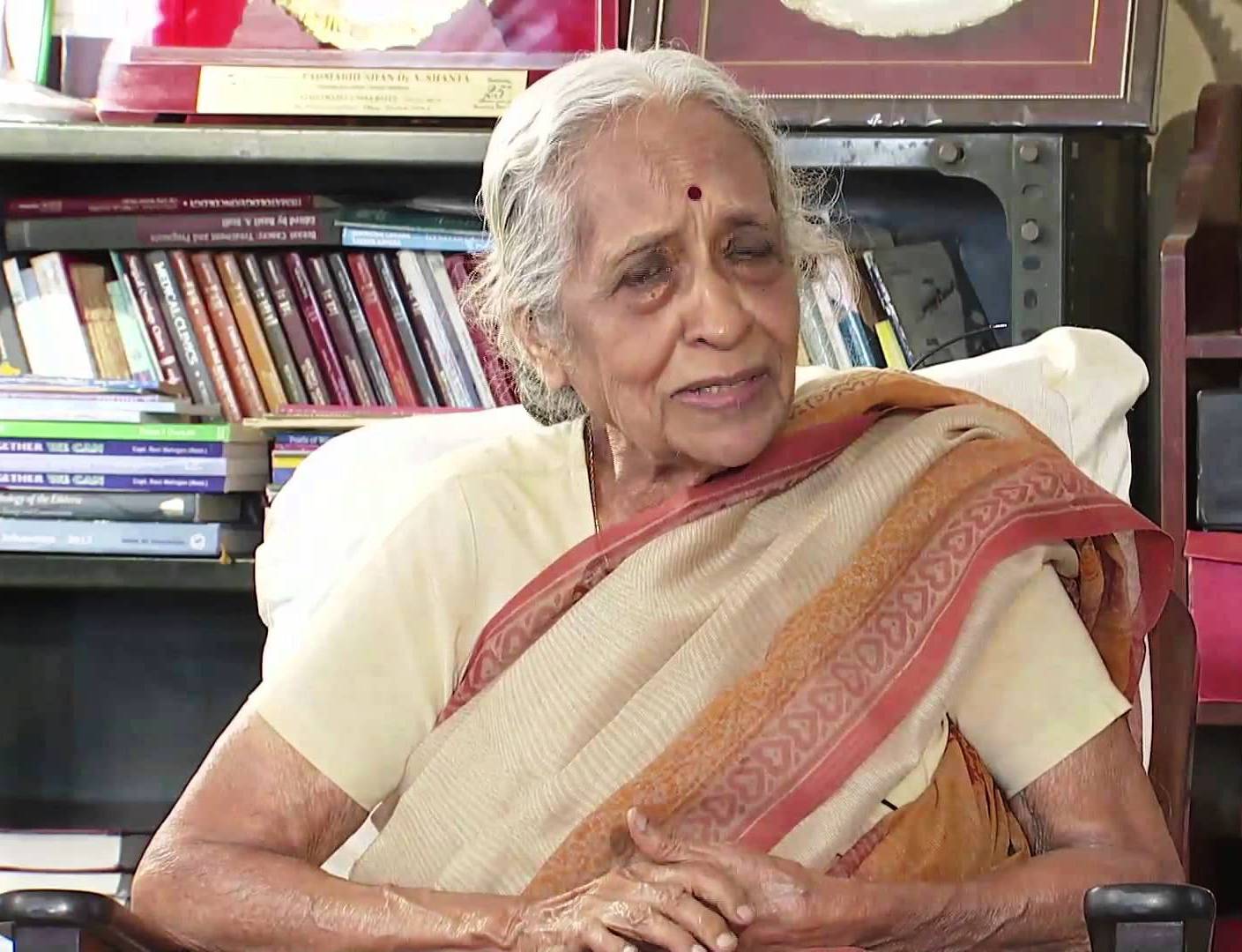 87-year-old Dr. V. Shanta runs one of the biggest cancer hospitals in India. At the Adyar Cancer Institute in Chennai, which is known for its quality care and world class facilities, the doctor is seen every morning, interacting with patients and speaking with the other doctors on call. The hospital provides free treatment to 20 percent of its patients. Grandniece of Dr. C.V. Raman, Dr. Shanta was conferred with the Ramon Magsaysay Award and Padma Bhushan in 2005 and 2006 respectively. She is the Chairperson of Adyar Cancer Institute – founded by Dr Muthulakshmi Reddy, which has grown from being a 12-bed, two-doctor cottage hospital, to an institution that provides subsidised treatment to the poor. Were the Mahatma to meet her today, he would surely support her in her noble work and help her in taking it far and wide.
7. Neelam
"There is no occasion for women to consider themselves subordinate or inferior to men."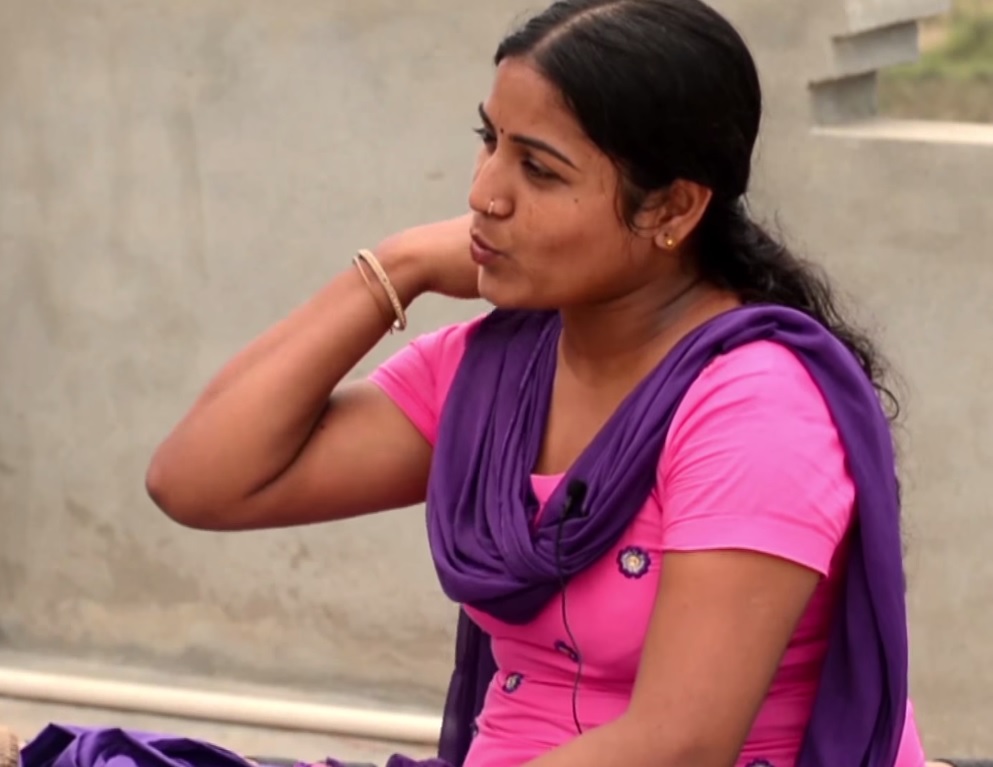 Neelam has proved that a woman can do anything that she sets her mind on. She is the sarpanch of Chappar village in Haryana, a position which she took up with the mission of bringing about positive change. Under her leadership, the villagers have developed a tradition of distributing sweets whenever a girl child is born. Women have broken all taboos in the village and they no longer live with a veil. Inspired by their sarpanch, they have also started studying and have become a lot more confident. If Mahatma Gandhi met Neelam today, he would felicitate her for her courage and initiative.
8. Mansukh bhai Prajapati
"Swadeshi is that spirit in us which restricts us to the use and service of our immediate surroundings to the exclusion of the more remote."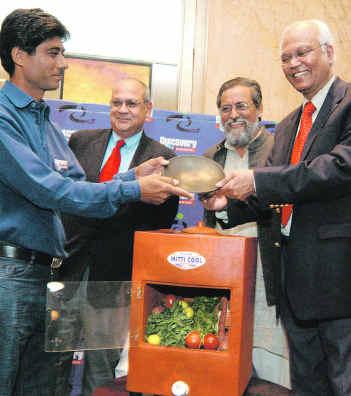 Mansukh bhai Prajapati is the inventor of "Mitticool", a fridge made out of clay, which runs without electricity and also preserves the original taste of the food items. A traditional clay craftsman by profession, he developed the fridge with the view that it could be used in rural India. Thus, the cooling principle used by the fridge is the same as that used in earthen pots. He has further extended this principle to creating homes that can remain cool without electricity. If the Mahatma met him today, he would surely congratulated him for his innovative solutions for local problems.
9. Sunderlal Bahuguna
"Non-violence is the greatest force at the disposal of mankind. It is mightier than the mightiest weapon of destruction devised by the ingenuity of man."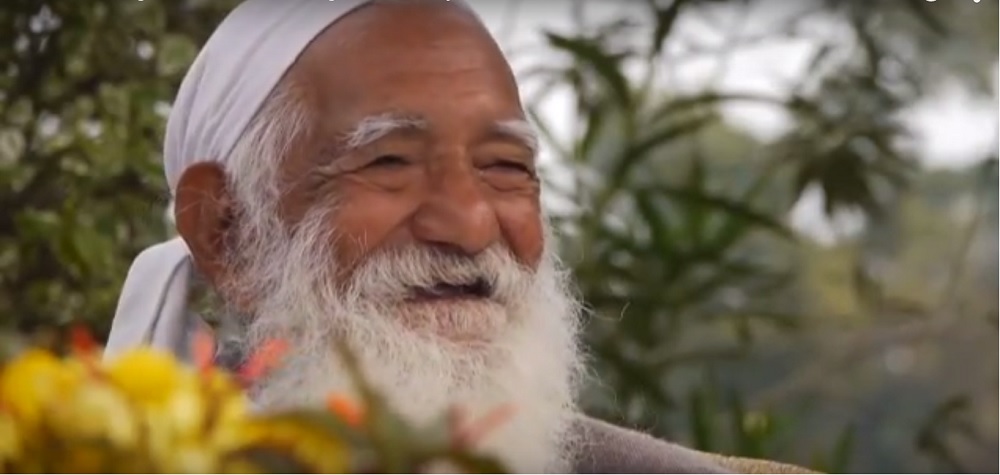 Sunderlal Bahuguna, better known as a leader of the Chipko movement of the 1970s, has been fighting for the preservation of forests in the Himalayas for years. The movement, which involved hugging trees so as to prevent loggers from cutting them down, played a very important role in making the country aware about deforestation, and was one of the best examples of the success of non violence. As a Gandhian peace worker, Bahuguna does not resort to violence to achieve the change he is working for. He turned 88 this year and continues to reiterate the need for tree farming in the Himalayas so that the ecological freedom of the region can be restored. If Gandhiji met him today, he would probably hug him for having demonstrated the power of his teachings in such a great way.
10. Akkai Padmashali
"I shall not submit to injustice from anyone."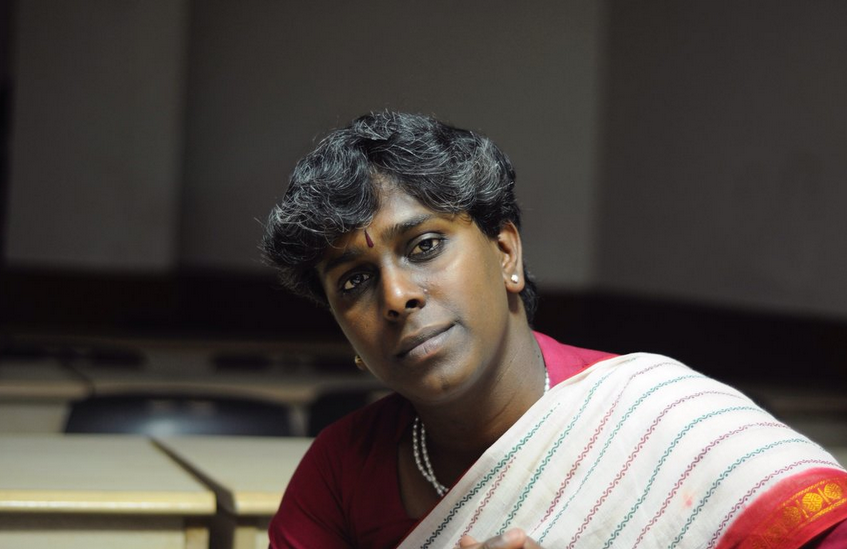 No matter how much the world tried to discriminate against her, Akkai Padmashali, a male-to-female transgender, did not back down. Born as a boy, Akkai had to go through a very confused childhood, as her parents could not understand her situation and used to take her to the doctors to cure something which was not a disease. As a transgender woman she had to work as a sex worker for four years of her life, and in this period she saw the kind of sexual violence faced by many around her. To fight this, she joined a local NGO called Sangama that works with sexual minorities. Today, she fights for people of the transgender community as the founder-member of Ondede, an organisation that aims to create awareness about sexual diversity and the right to choose one's sexual orientation. If the Mahatma had met Akkai today, he might have embraced her and told her how proud he was of her.
Salute to these people who have truly followed Gandhi's life as his biggest message.
Like this story? Or have something to share? Write to us: contact@thebetterindia.com, or connect with us on Facebook and Twitter (@thebetterindia).
We bring stories straight from the heart of India, to inspire millions and create a wave of impact. Our positive movement is growing bigger everyday, and we would love for you to join it.
Please contribute whatever you can, every little penny helps our team in bringing you more stories that support dreams and spread hope.