To celebrate the completion of Mangalyaan's first year in the orbit around Mars, ISRO has released a Mars Atlas which is a compilation of all the amazing pictures and data collected from the red planet so far.
The Mars Orbiter Mission spacecraft, which entered the Martian orbit on September 24, 2014, has completed one year of its life around the red planet.
Marking the first anniversary – the day on which India created history by successfully placing Mangalyaan in the orbit around Mars, the Indian Space Research Organization (ISRO) has released a commemorative Mars Atlas.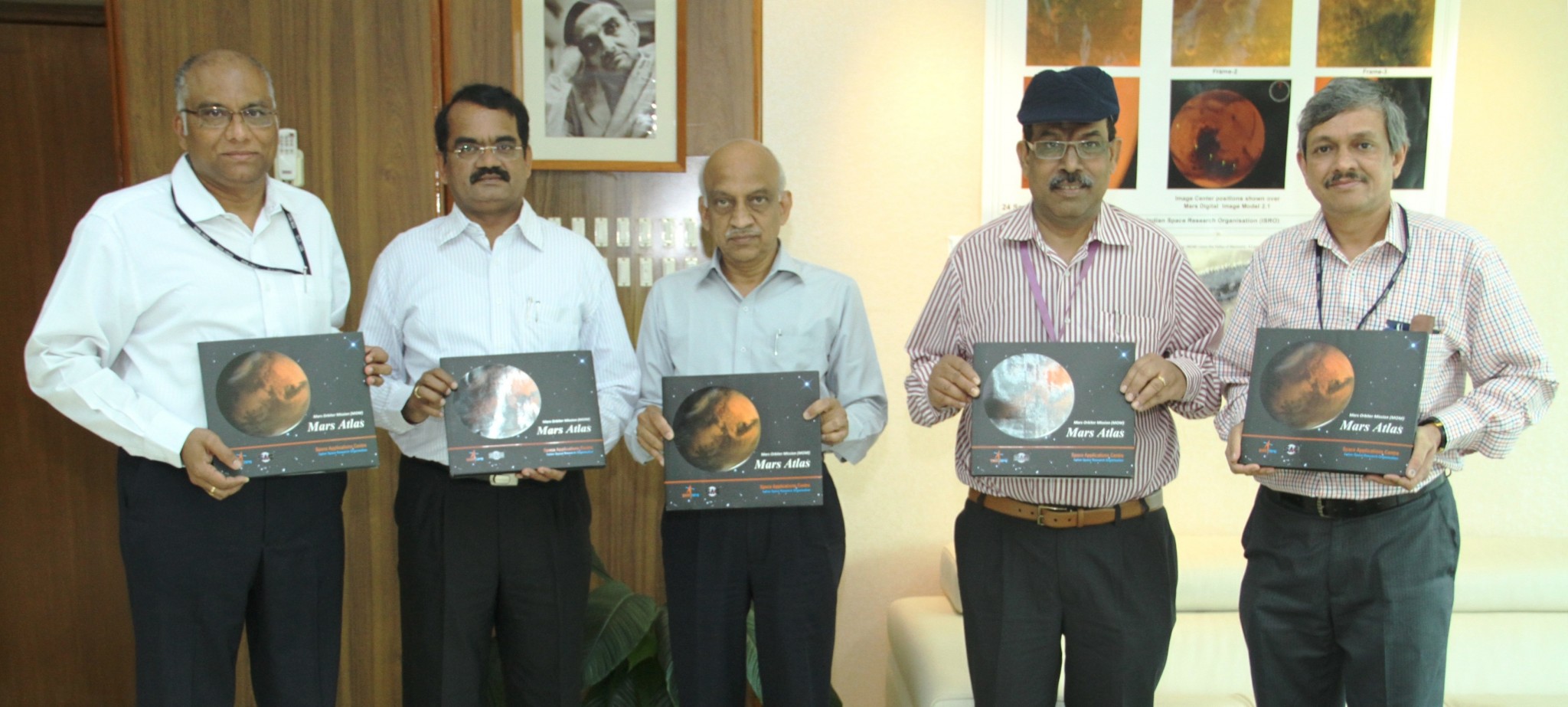 "With the launch of Mars Orbiter Mission (MOM) on 5th November 2013, India has ushered a new era of planetary exploration of Mars and its environment," says the introduction in the atlas.
It is a compilation of many spectacular images obtained by the Mars Colour Camera (MCC).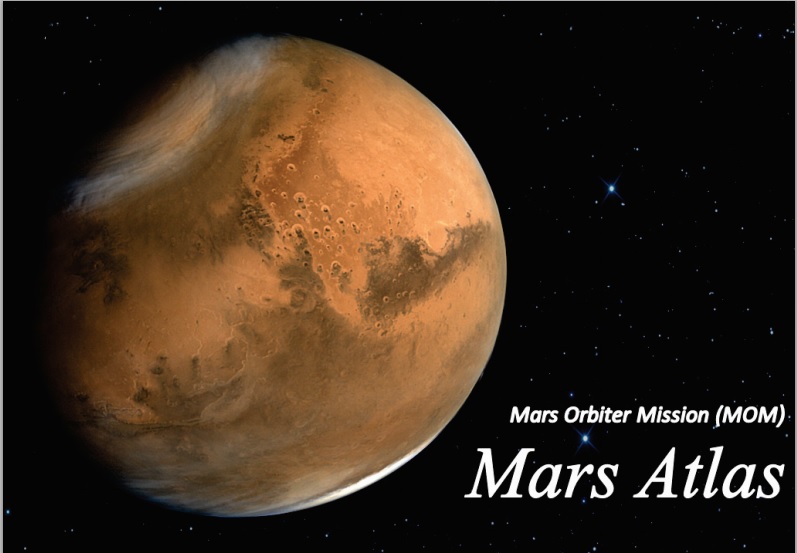 In this past year, all five payloads of MOM have collected a large set of data, and all of it is a part of this scientific atlas.
"The images from MCC have provided unique information about Mars at varying spatial resolutions. It has obtained Mars Global data showing clouds, dust in atmosphere and surface albedo variations, when acquired from apoapsis at around 72000 km. On the other hand high resolution images acquired from periapsis show details of various morphological features on the surface of Mars. Some of these images have been showcased in this atlas. The images have been categorized depending upon the Martian surface and atmospheric processes," said the official ISRO release informing about the atlas.
The atlas has been released by the Space Applications Centre of ISRO in Ahmedabad. It provides a lot of information in vivid detail, explaining the different features of the red planet such as its craters, moons, volcanic features, tectonic features and more. And all of it is accompanied by Mars's brilliant pictures.
The MOM spacecraft, which was designed, built and launched in just two years, has five scientific instruments to record five different aspects of the planet. These include the geology, morphology, atmospheric processes, surface temperature and atmospheric escape process.
While the Mars mission was initially planned for just six months, it is now expected to last longer. The ISRO chairman, AS Kiran Kumar, recently informed that the mission can last many years because they have not seen any failures so far, and about 35kg of fuel is still left in the spacecraft.
Happy first birthday in space, MOM!
You can download the atlas here.
Like this story? Or have something to share? Write to us: contact@thebetterindia.com, or connect with us on Facebook and Twitter (@thebetterindia).