Marathi film 'Court', is India's official entry for The Academy Awards, 2016. It is a very powerful movie which does a lot more than just discuss the flaws in our judicial system. These are the things about Court that stood out for me.
Jaan, Jaan, Jaan…dushmanala jaan re… Kathin aala kaad… Maati s phute naal...

(Know your enemy…tough times are here…we're uprooted from our soil….this era of blindness has gouged our eyes)

– sings folk poet Narayan Kamble.
And that's how 'Court' begins – the Marathi film (with spattering of Gujarati, Hindi and English) which is India's official entry for Best Foreign Language Film category at the Oscars next year.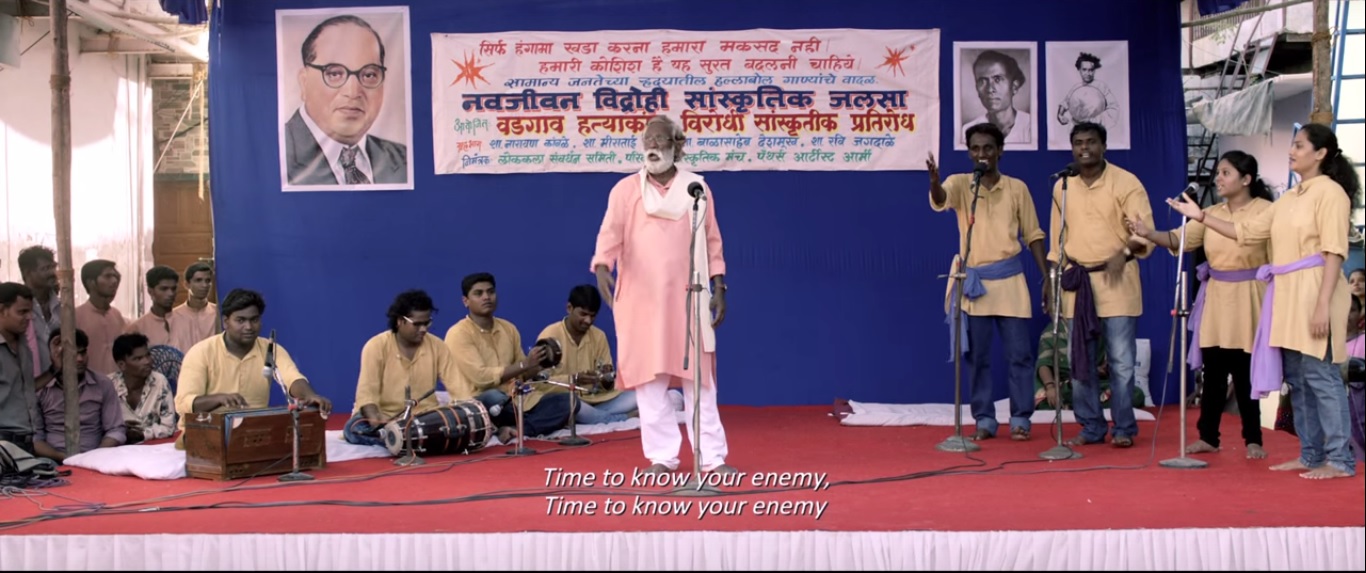 In the movie, folk singer and Dalit activist Narayan Kamble (played by Vira Sathidar) sings this song near a slum in Mumbai. Two days later, a sewage worker is found dead after choking in the sewage and Narayan Kamble is arrested. On what charge? That he, with his song, encouraged the deceased to commit suicide.
And thus begins the 'Court' trial!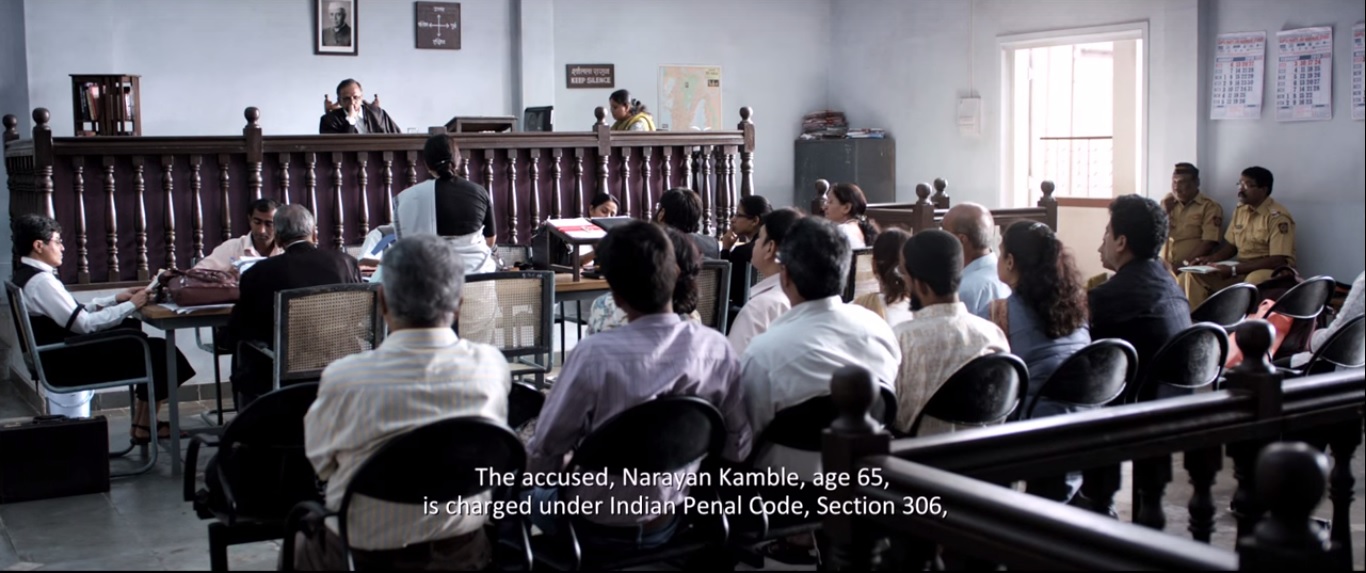 If you watch Court without focussing on the minute details that the director has tried to portray, it will appear like just another movie showcasing the failures of our judicial system, or talking about the tragic conditions of the downtrodden in our society.
But on reading between the lines, you will realise that Court unravels an extremely strong judicial process – a trial in which the judge is not biased, even though the whole case is against a non-influential person who has a not-very-credible past.
'Court' also brings out several paradoxes. While one scene is about Mumbaikars harboring resentment against outsiders, the other major highlight is the real hero – a Gujarati lawyer who fights Narayan Kamble's case, selflessly and tirelessly.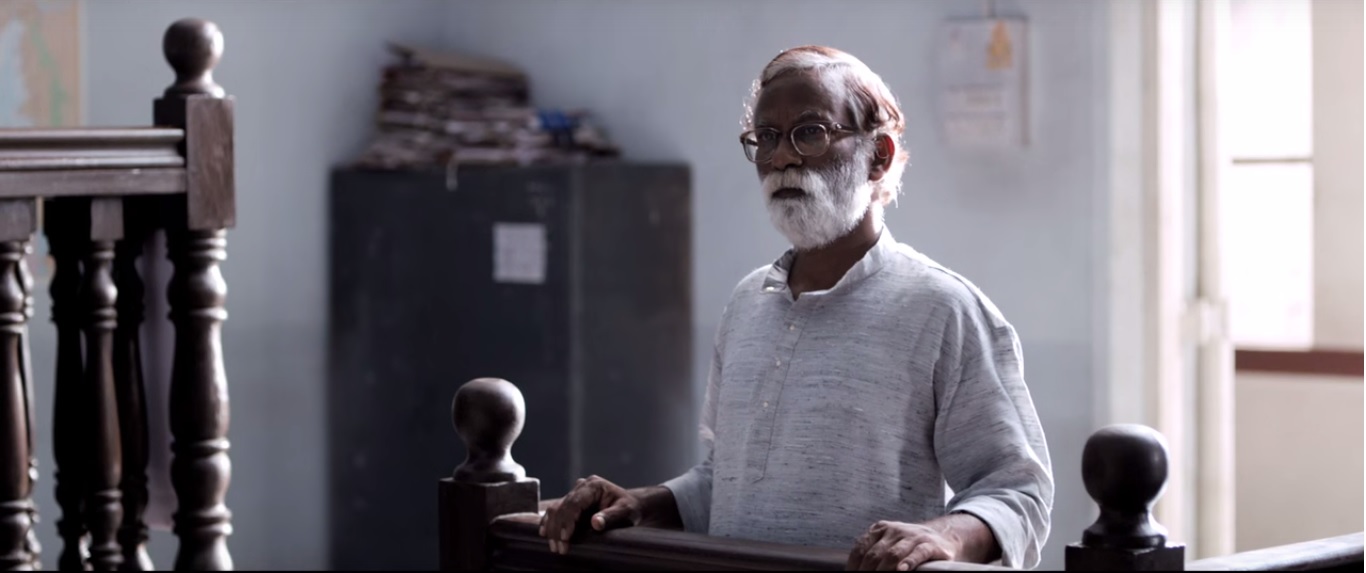 The movie has a very important message for society as well. It tells us that the system should not always be held responsible for the wrongs around us. Our improper urge to judge people, and misinterpret things based on flimsy evidence, should also be blamed. Though the film is primarily focused on the court trial, the director also depicts different aspects of our society like the life of a working woman, and more.
Produced by Vivek Gomber, and written and directed by debutant director Chaitanya Tamhane, the film casts Vira Sathidar as Narayan Kamble, Vivek Gomber as Vinay Vora, Geetanjali Kulkarni as public prosecutor Nutan, and Pradeep Joshi as the Judge.
The idea for the film occurred to Tamhane in 2011, after he had finished travelling to different festivals with his debut short film, Six Strands. He thought of a realistic courtroom drama in an Indian setting, and at the insistence of his friend Vivek Gomber, set about writing the script.
He began by researching and interviewing people, a process that went on for a year. The pre-production involved six months of script research, six months of auditioning, and eight months of location research. The crew was largely made up of people working on their first fictional feature film. The cast included non-professional actors too, including bank employees, government employees, and teachers.
'Court' has already bagged several awards in Indian and International film festivals.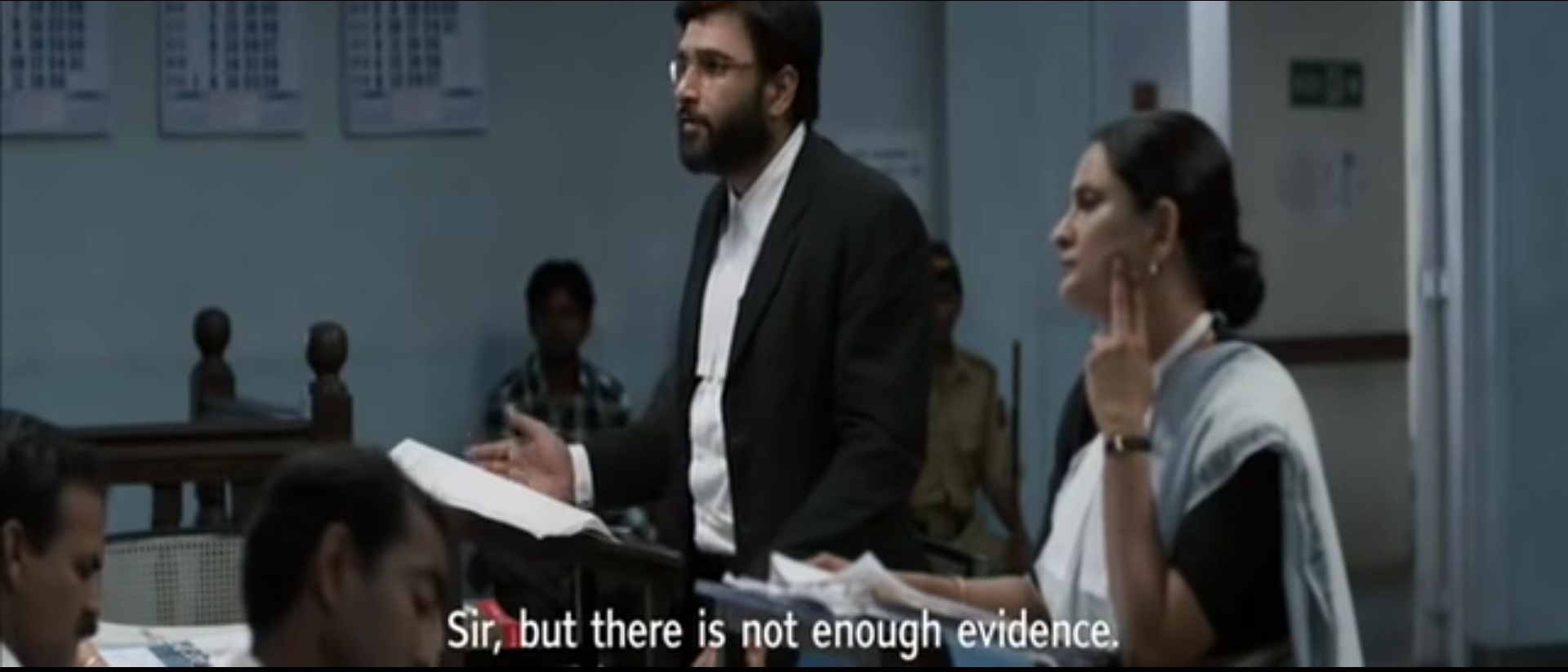 I am proud to be a citizen of a country where an little known, low-budget film like Court, which showcases our flaws, is chosen for the Oscars  over other, more mainstream and popular movies like PK and Baahubali. A true sign of the healthy democracy and freedom of expression that we enjoy.
You can watch the trailer of the movie here to know for yourself what makes this movie special:
Like this story? Or have something to share? Write to us: contact@thebetterindia.com, or connect with us on Facebook and Twitter (@thebetterindia).