In these days of increasing water pollution due to the large number of Ganpati idols used during Ganesh Chaturthi celebrations every year, there is one village that is setting a brilliant example of how the festival can be celebrated the eco-friendly way. 
The residents of Agroli village in Navi Mumbai have been practicing a very unique tradition since the past 55 years.
Ganesh Chaturthi celebrations in this village are marked by an extraordinary rule that every family abides by, and is happy to follow. They celebrate the festival with the concept of 'One village, one Ganpati'.
Thus, in a village of about a hundred families, only one common Ganpati idol is brought in, and the festival is celebrated by one and all.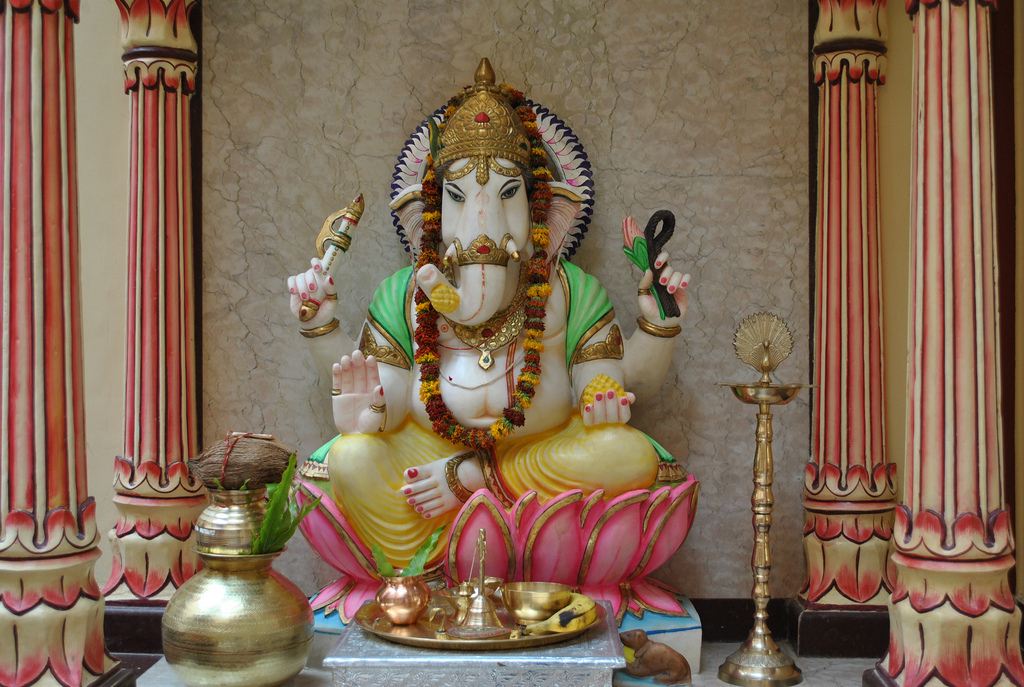 Picture for representation only. Credit: Manil Gupta/Flickr
The villagers hence contribute to the betterment of the environment in their own way as they reduce the number of idols used during the festival from 100 to just one. The 'One village, one Ganpati' concept was initiated in 1961 by a villager named Bhau Sakharam Patil. Since then, this custom is being followed under the leadership of Agroli Sarvajanik Ganeshotsav Mandal formed by the villagers.
Prior to this idea, every house in the village used to bring in an idol of their own. To fulfil the religious practices, some families even had to take large loans from landlords living in the nearby villages. Most of them were unable to repay the loan, or had to undergo several difficulties to pay it back. Thus, Bhau Sakharam Patil, the leader of salt workers in the villages, decided to start community celebrations to cut the unnecessary expenditure during the festive season.
What started with the simple mission of saving money, has now turned into a major eco-friendly initiative, and is successfully propagating the Swachh Bharat mission.
"Imbibing Lokmanya Tilak's teachings of social get-togethers, we have continued the practice in the true Indian spirit," said Datta Kambotkar, a member of the mandal, to the Times of India.
Thus, every family chips in with a sum of Rs. 500-700 and they participate in the prayers together. The celebrations include five days of cultural events in which local kids get a chance to showcase their talent. This is followed by devotional programs till the tenth day of the festival, and villagers of different caste and creed also join in.
Like this story? Or have something to share? Write to us: contact@thebetterindia.com, or connect with us on Facebook and Twitter (@thebetterindia).