This festive season, there is a good chance of river Yamuna in Delhi getting a bit less polluted in comparison to the previous years. That's because all those people who are spotted throwing prayer offerings and other such waste material in the river will have to pay a fine of Rs. 5,000. This is how it will work.
There is one thing which remains constant during many India festivals, no matter how, where and with what rituals they are celebrated – that is, the pollution of water bodies across the country. At the end of our prayers and the celebrations, we gather everything up, the idols, the flowers, the offerings, the sweets, and dump them together into different water bodies near our homes.
While it is done because of religious beliefs, the practice serves just one purpose – turns our rivers into stinking sewages.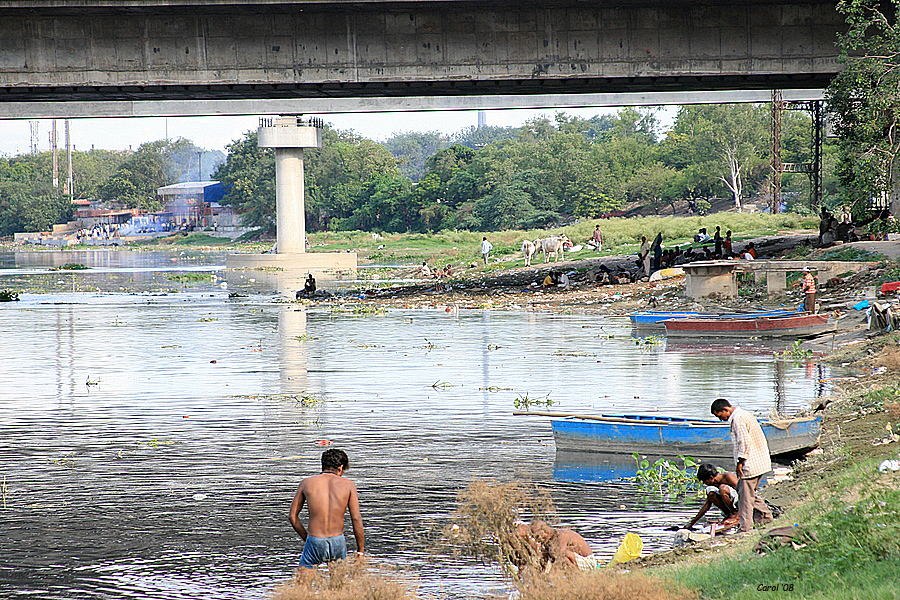 Photo Credit: carol mitchell/Flickr
The case is no different with the Yamuna as well – a river which is dying a slow death in Delhi, burdened under immense domestic waste and other pollutants. Thus, to save it as much as possible this festive season, the Delhi government has decided to impose a fine of Rs. 5,000 on any person who is caught discarding waste or prayer offerings in the river.
The National Green Tribunal (NGT) had passed some directions in January this year, pointing out the actions that much be taken against those who pollute the river. The final decision about the fine came in after a meeting headed by Delhi environment minister Asim Ahmed Khan, with officials from Delhi Pollution Control Committee (DPCC), municipal corporations, environment department and irrigation and flood control department.
Thus, officials of Municipal Corporation of Delhi (MCD), the police and DPCC officials will have the power to penalise people.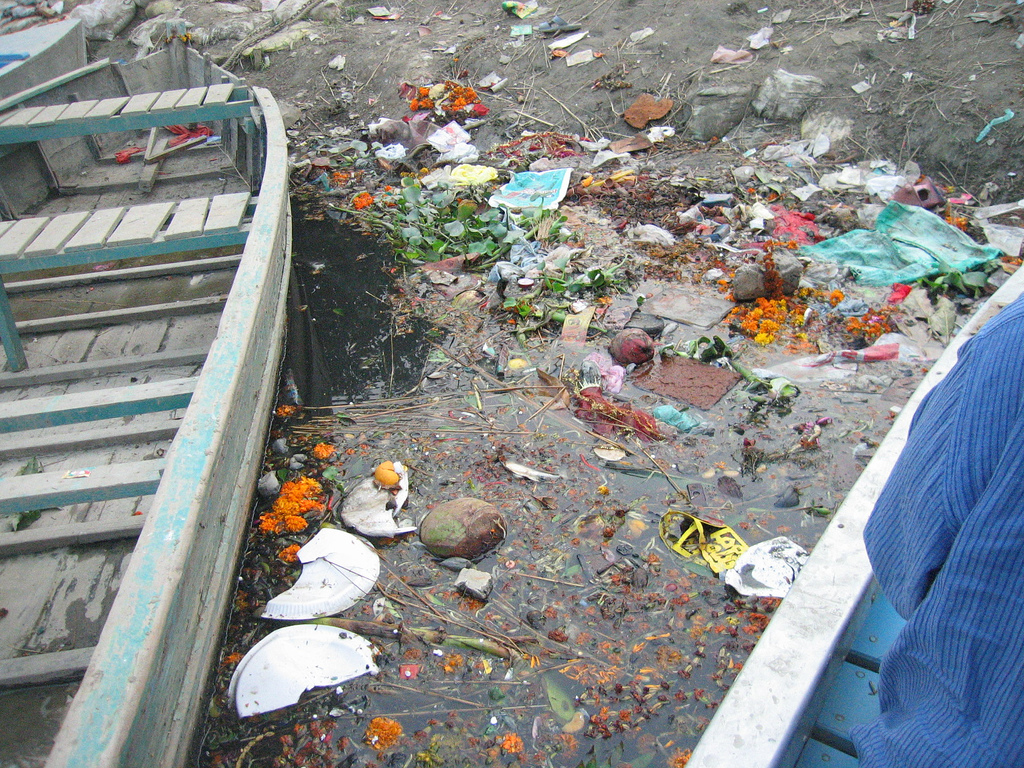 Photo Credit: Ajay Tallam/Flickr
They will ask people to deposit religious items at a specially designated place near the ghats. Other than this, barricades and mesh will also be erected near nine temporary ghats along the Yamuna. The government will approach about 100 Durga and Chhath puja committees at different places in the city, and will request them to deposit prayer offerings etc. at the specially constructed ghats by the flood and irrigation department. The two festivals are also approaching and the government is gearing up to fight the impending water pollution this time.
The government has decided to strictly follow the guideline about collecting fines this year. Delhi police personnel will keep an eye on the ghats. NGT has also banned the immersion of idols made with non-biodegradable material into the Yamuna.
These steps will hopefully help in the reduction of pollution in the river to some extent.
Like this story? Or have something to share? Write to us: contact@thebetterindia.com, or connect with us on Facebook and Twitter (@thebetterindia).