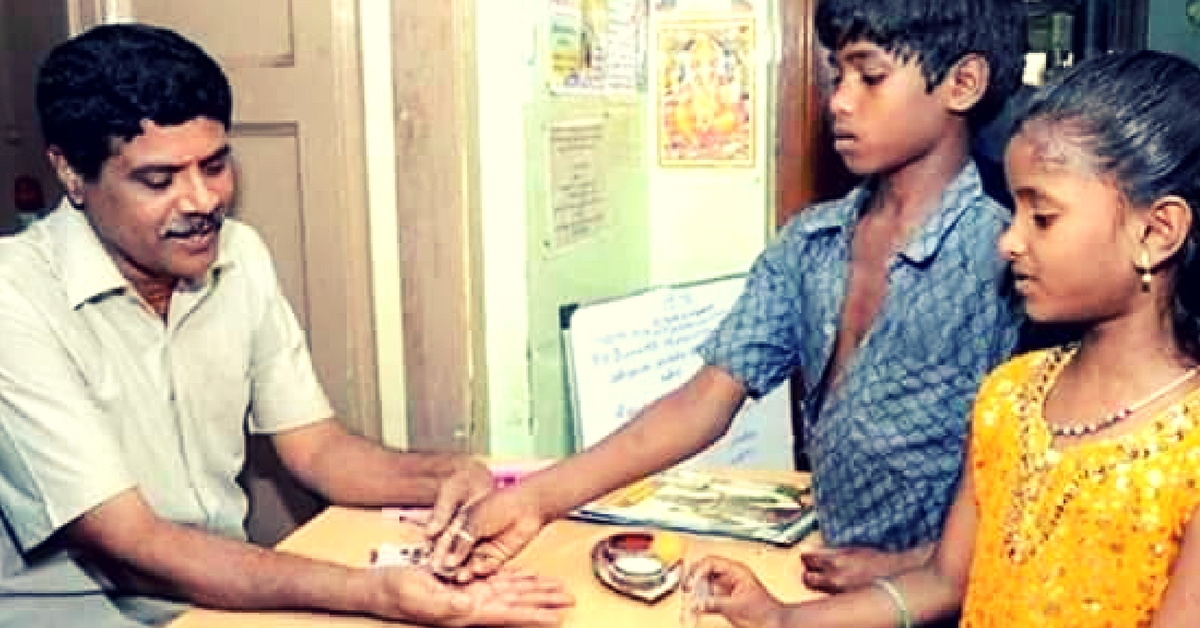 Take a one-rupee coin. Go out to the market. And bring back a packet of food that contains rice, curry, sambar, and rasam. Sounds possible? Ask V. Venkatraman, a resident of Erode in Tamil Nadu, and he will tell you that it actually is. He has been providing such meals to the poor and needy since the past eight years. And this is how he does it.
Take a one-rupee coin. Go out to the market. And bring back a packet of food that contains rice, curry, sambar, and rasam. Sounds possible? Ask V. Venkataraman, a resident of Erode in Tamil Nadu, and he will tell you that it actually is. He has been providing such meals to the poor and needy since the past eight years. And this is how he does it.
Mahatma Gandhi once said – "You must not lose faith in humanity. Humanity is like an ocean; if a few drops of the ocean are dirty, the ocean does not become dirty."
About 500 km from Chennai, in the small town of Erode, there lives a man who is helping the country believe in the kind of humanity that Gandhi spoke about. Meet V. Venkataraman, a beacon of hope for those people in Erode for whom it is a daily struggle to arrange even a single meal.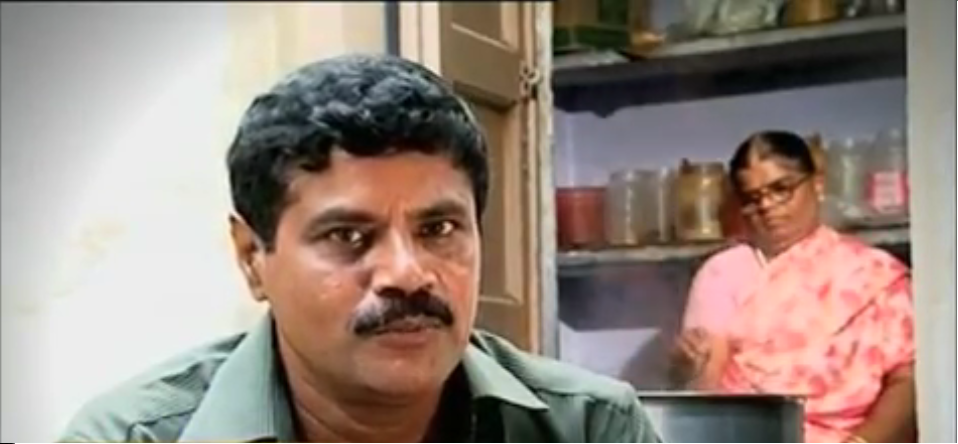 Since the past eight years, he has been unfailingly providing food to the poor and needy, three times a day, every single day. The best part of what he does is that these healthy and filling meals are sold for just Re. 1 at his Sri AMV Homely Mess – a small restaurant located near the Erode General Hospital.
Yes, you heard it right. In a world where getting a single chapatti for a rupee sounds next to impossible, this man provides complete and wholesome meals for the same amount.
It all started because of a single woman who unwittingly made Venkataraman aware of a very harsh reality.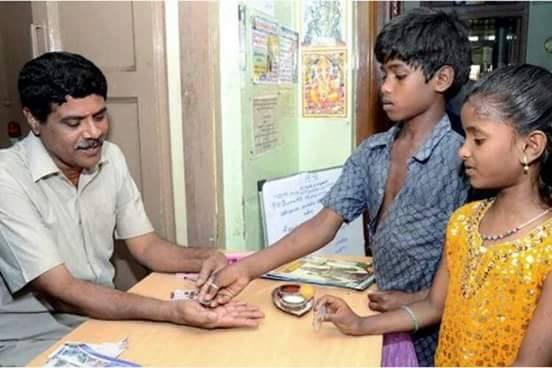 "Eight years back, a lady came to my mess to purchase food for herself and her husband who was admitted in the nearby government hospital. She wanted to purchase idlis, which I sell six for Rs. 10. But they were unavailable that day so I asked her to take dosas instead," narrates Venkataraman, remembering the lady who became the starting point of his journey.
She refused to purchase dosas, because they were sold three for Rs. 10, and that would not be enough for her family. Touched by her dejected expression, Venkataraman gave her six dosas for the same amount.
But this wasn't the end of the story. The incident, which would have been easily forgotten by many restaurant owners, stayed with Venkataraman. He realised that some people were dependent on an amount as small as Rs. 10 for survival through the entire day. He knew he had to do something, to the best of his own ability.
The very next day, he went to the Erode General Hospital, and saw the unfortunate condition of many patients and their families. He was informed by the nurses and hospital staff that most of the patients there belonged to lower income families. While hospital food was sometimes provided to the patients, the attending family members had no other option but to go hungry most of the time. They were mostly daily wage earners who were unable to go to work because they had to be with their ailing relatives, and hence could not earn anything for the day. This was the reason they had a hard time arranging for food for the patients and themselves.
It was here that the idea of providing meals to them, for a token amount of Re. 1, struck Venkataraman.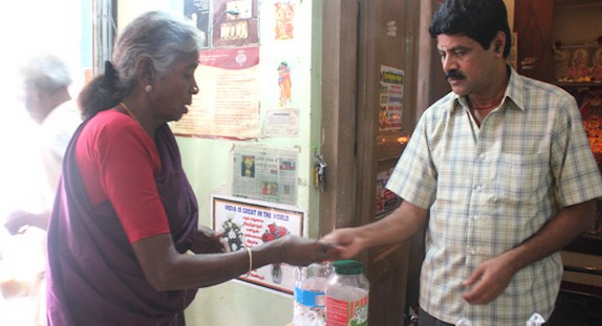 He and his wife started going to the hospital every day, where they distributed tokens worth Re. 1 to 20 needy attendants, who could then come to the mess in the afternoon and collect their meals, which included rice, sambar, rasam, etc. Although most people in this government hospital come from poor backgrounds and needed food, Venkataraman could afford to give meals to only 20 people at that time. So he took the help of the nurses and doctors to identify people who needed those tokens the most.
Today, Venkataraman gives away 70 tokens every day. He divides them into three parts — the first 10-15 token holders come in for breakfast, in which he provides three dosas and two idlis each. Around 30-40 tokens are for lunch, and again around 15 are for dinner in which dosas and chapattis are provided.
The food is given in take-away packets so that people can go back to the hospital and share it with their relatives and friends if they want.
Venkataraman decided to fix the cost of food at a token amount of Re.1, instead of just giving it away for free. He did this, he says, so that people would respect the food and not question its quality, which they often do and waste the food if given a free meal. In his restaurant, a meal is sold for around Rs. 50 per plate to regular customers. Individual items like dosas and idlis are sold for Rs. 10 per plate.
Venkataraman, who comes from a very humble background, earns his own living and subsidises the token Re 1 food with the income from his restaurant. Other than this, he also gets donations between Rs. 1000 to Rs.5000 every month from different people who want to help him in his endeavour to give food to the needy.
Since the overall income from the mess is very little, almost negative at times, his family also has to rely on the money earned by his wife who works as a yoga teacher. They have two daughters — one is married and the other is pursuing a B. Tech degree.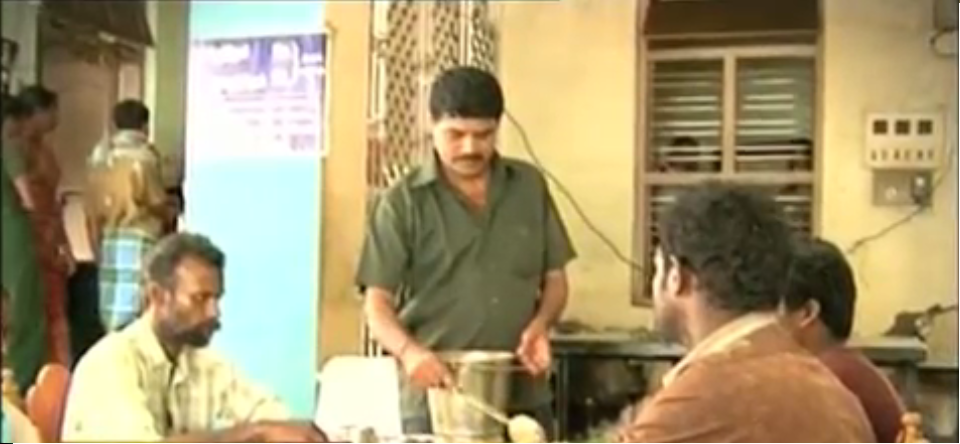 "My daughter is studying and in the next three to four years she will have a job. Once that happens, I am hoping things will be a bit easier for us. I am only hoping," he says, smiling.
Their daughter's admission to college was also not an easy task for the couple. They almost had to let go of her seat because of the lack of adequate funds. But, after seeing his selfless work for the needy, the Ramakrishna Math in the city came forward to help him and took care of the admission expenses for his daughter.
Although he did not get the opportunity to continue his own education after Class 12, Venkataraman wants to ensure that his daughters study as much as they want to. The son of a former Indian Railways employee, his family is not so well off financially and he is well acquainted with the struggles of poverty and hunger. This is another reason perhaps why this incredible Samaritan is able to connect with those who work really hard to earn even one square meal a day.
In spite of earning so little and even sometimes incurring losses in his business, this generous man has no plans of stopping his Re. 1 meals for the needy. In fact, he wants to increases the number of tokens he distributes to about 100 as soon as possible.
"God has given me enough. He helps me feed others. My family is also very supportive and they encourage me to continue without worrying about our own personal expenses," he concludes.
You can help Venkataraman take this initiative forward by contributing money. Here are his bank account details:
Name: V. Venkataraman
Bank: Karurvysa Bank, Erode
Account No.: 1129155000157595
IFSC code: KVBL0001129
Like this story? Or have something to share? Write to us: contact@thebetterindia.com, or connect with us on Facebook and Twitter (@thebetterindia).
We bring stories straight from the heart of India, to inspire millions and create a wave of impact. Our positive movement is growing bigger everyday, and we would love for you to join it.
Please contribute whatever you can, every little penny helps our team in bringing you more stories that support dreams and spread hope.