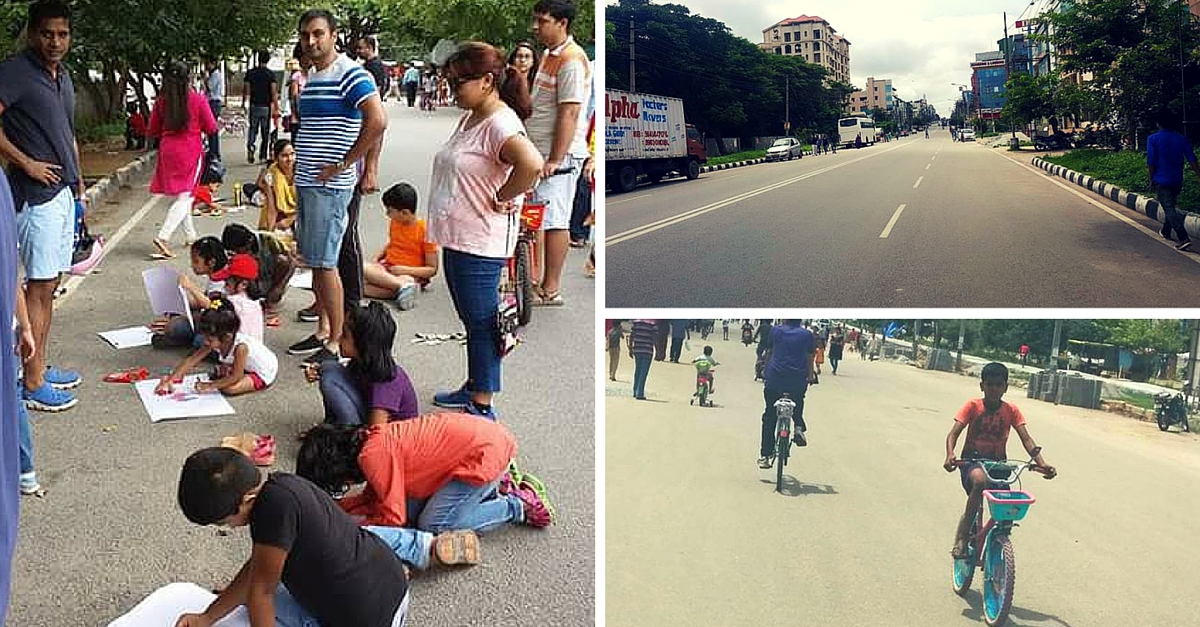 The recent open streets initiative held in all seven sectors of HSR layout, Bengaluru, was a fantastic attempt to reduce pollution caused by motorized personal vehicles.
---
In the MY STORY section, we present some of the most compelling and pertinent stories and experiences shared with us by our readers. Do you have something to share? Write to us: contact@thebetterindia.com with "MY STORY" in the subject line.
---
Bengaluru has more than 50 lakh vehicles on the street daily. Like any other metropolis, the city needs to cut back on personal modes of transport and educate its citizens to encourage public transport, cycling, and walking. For this reason, the recent open streets initiative held in all seven sectors of HSR layout was a fantastic attempt to reduce pollution caused by motorized personal vehicles.
On September 20th, the movement of all personal vehicles was banned in the HSR layout neighborhood in Bengaluru. Bangalore Metropolitan Transport Corporation (BMTC) provided additional local bus services to support the travel needs of the residents. I live in the second sector, and I think the event was a great initiative. I'd love to see more such events organised in different parts of the country.
Here are five reasons why I think the event was a great success: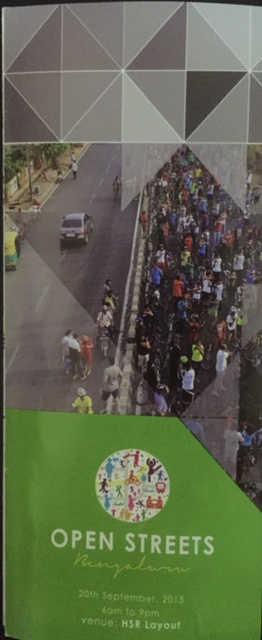 It was a great public awareness initiative. There were public buses that were plying to and from common destinations. They were also taking people back and forth towards the main roads – where they could get other public transport, or a cab/auto, or have their friends pick them up. Ambulances, fire engines and other emergency vehicles were allowed to ply without interruption.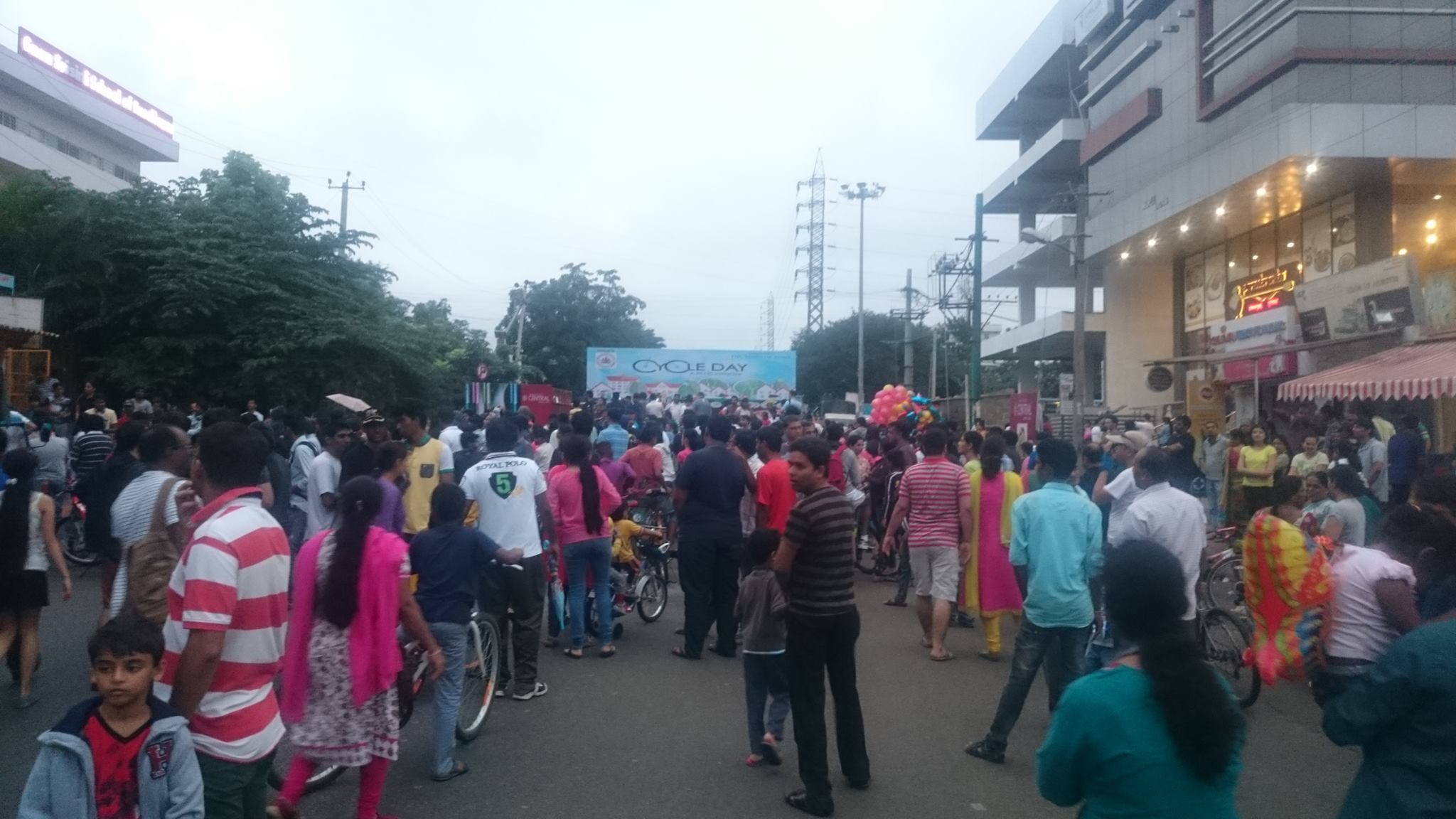 I'm sure there will be government or non-government organizations that will calculate the pollution levels and enumerate them, but according to me all the levels of pollution were noticeably lower wherever I went. The air felt and smelled cleaner. The noise pollution was lower too – we are so used to cars honking and loud noises as motorbikes and autos accelerate that the quiet was quite unnerving at times.
We saw a street art competition. Children were sitting on the road, doing their art and colouring their books and they looked so happy. It felt really good – giving them a safe road – one day a year. We saw some children playing carrom and chess on the road. Others stood by watching and cheering.
On 19th Main, we witnessed a match of Awareness Blind Cricket. It was the first time I saw the blind play cricket with a ball that was filled with ball-bearings that jingled when it was thrown – so they could hear it and play the game with their enhanced sense of hearing. It was definitely heartwarming and a learning experience for many of us watching the match.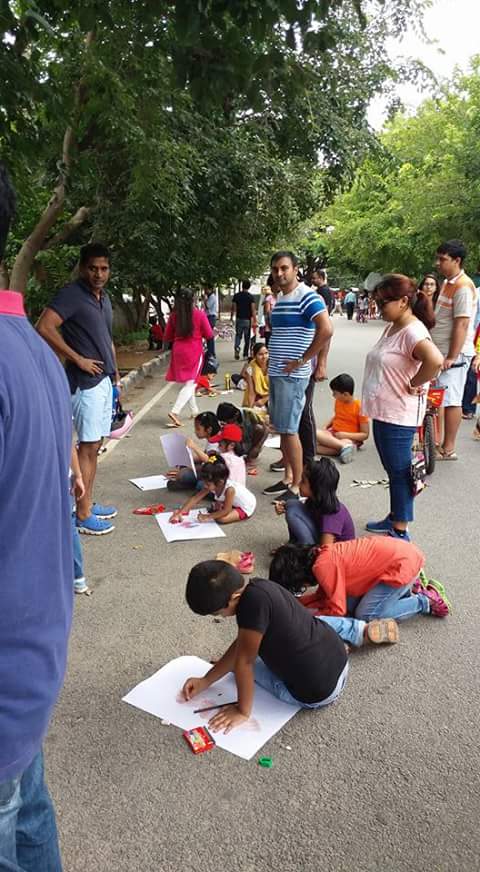 Yes, there were few cars and motorized two wheelers on the road. But, we mainly saw empty roads. We heard virtually no honking. And, we saw little kids walking with parents and grandparents – without holding hands. Can you imagine that? How liberating must it be for a two-year-old to not have his hand tightly clutched in an adult's hand when he is out on the street. How stress free must that adult be feeling too?
We saw little children and their older siblings cycling (training wheels and all), skateboarding, and walking.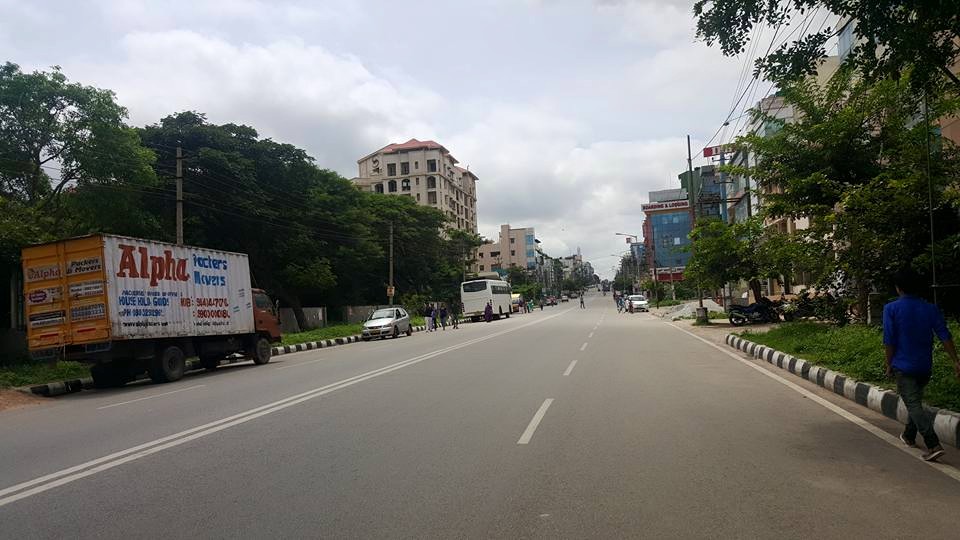 For the first time since we've lived here – we walked to a restaurant for lunch. Together. As a family. And, I loved that experience too. We were chatting all the way to the restaurant. And chatting all the way back. It felt so good to reconnect with my family and we were also happy that we burned a few of the calories we had collected at lunch.
I think most of HSR layout was just a little bit healthier and happier on the night of 20th September. But, I would be remiss if I didn't mention some of the downsides that we noticed, both personally and from some of the HSR groups on Facebook.
Doctors and other emergency medical personnel were being continuously stopped and questioned. This made them late to get to their patients and clinics and that should not happen. Many of them were very upset and quite vocal about this on Facebook.
Solution: These cars could get special stickers or stick a paper on their windshield with 'Emergency Vehicle' written in bold. Yes, I do realise some people might misuse this – but I believe most educated people would shy away from being shamelessly dishonest.
Some people who were coming back from out of town were stopped. They had to park their cars and walk in the rain with their luggage and their cranky children. That must have been quite tedious and irritating and they would certainly not appreciate the reason behind the initiative.
Solution: An initiative like 'Open Streets' cannot be blindly imposed on the people without reason.
The authorities/volunteers need to be empowered to make decisions based on the situation at hand. They need to have the freedom to decide whether a situation calls for bending the rules a little.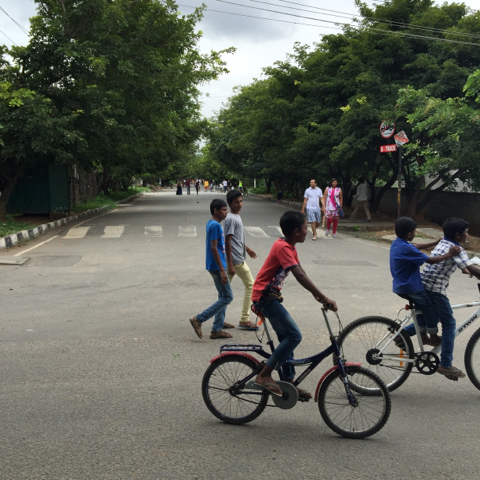 Friends and relatives of patients who were coming into HSR to donate blood were not allowed to enter the layout in their vehicles, causing flared tempers and delays.
Solution: As stated above, the authorities need to be sensitive in different situations. Some roads could allow vehicles, so as to prevent a complete shutdown of traffic.
There were also complaints of vehicles being stopped multiple times after they had already explained their situation and secured entry of their vehicle into the layout.
Solution: Once a vehicle is allowed to pass it could be given an identifying marker (like a sticker or placard that hangs from the rear-view mirror) to prevent being stopped multiple times. People who need their vehicles to get to and from work could get a special pass in advance.
Business establishments that rely on outsiders coming in to avail of their services — for example, grocery stores, petrol pumps, beauty salons, restaurants, etc. — may have seen lower revenue compared to other Sundays.
Solution: These businesses could get involved by sponsoring an activity or event. This would increase their visibility and serve as a marketing tool. The stores may also consider offering home delivery of necessities on cycles – thus bolstering their revenues a bit.
The event was an amazing initiative and should be explored in different cities all over the country.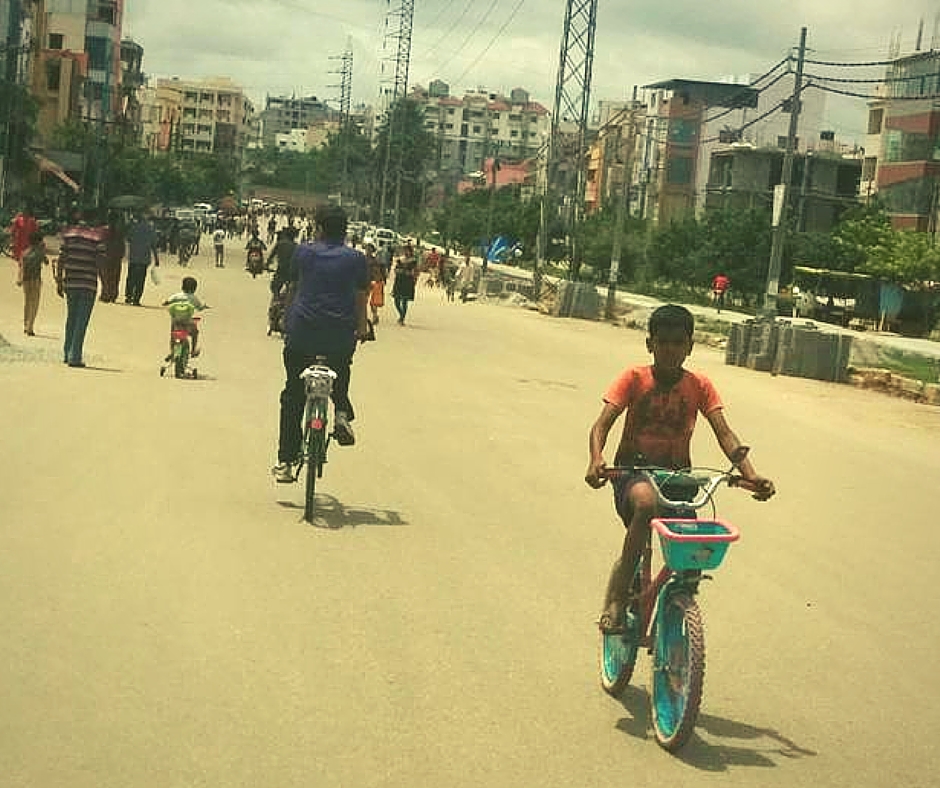 I am extremely proud that HSR was chosen as the neighborhood to pilot this event because of its "vibrant and open-minded residents," and look forward to more days like this one. The event was definitely a success, and by fixing the issues and problems mentioned, it can move forward to becoming a successful, regular and city-wide event.
– Niharika Jadeja
Like this story? Or have something to share? Write to us: contact@thebetterindia.com, or connect with us on Facebook and Twitter (@thebetterindia).
About the author: Niharika Jadeja is a sixteen year old who recently graduated from Ebenezer international School. She is an avid reader and enjoys writing as well as playing the piano
We bring stories straight from the heart of India, to inspire millions and create a wave of impact. Our positive movement is growing bigger everyday, and we would love for you to join it.
Please contribute whatever you can, every little penny helps our team in bringing you more stories that support dreams and spread hope.
Tell Us More