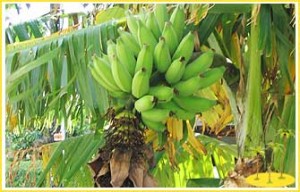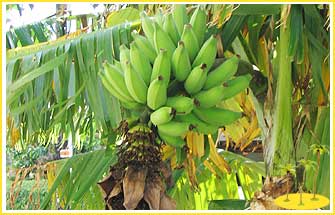 In a Banana cultivation farm, once the fruits are sold off, what lies behind are the stems of the plants. Clearing these stems from the land would cost a farmer almost about Rs. 3000 on average. Now, however, a new technology plant has managed to manufacture paper out of these banana stems! So, farmers no longer have to pay to clear their land of stems, but in stead are now making money out of it.
Ranjani Raghavan writes in the Indian Express about Kailash Thate, who set up an agro processing unit to extract fibers from banana stems which are then used to manufacture paper. Over time, Kailash found that more than 400 banana growers were interested in his technology resulting in at least 60 farmers setting up their own plants.
Excerpts from the article:
The driving force behind the project is a Tamil Nadu-based paper manufacturing firm, Eco Green Unit, and a Pune-based NGO Chaitanya Mandal. Eco Green is buying the fibre directly from farmers for its two paper making units in Pondicherry and Chennai. The NGO is coordinating between the farm and the manufacturing unit. 
On the quality of the paper produced:
A study by Eco Green has revealed that the quality of banana stem from the state, compared to those grown in Tamil Nadu or Gujarat, is far superior and is an ideal raw material for manufacturing paper.  

"We have examined the fibre from the stems grown in Solapur, Satara, Sangli, Aurangabad, and Jalgaon. It is of far superior quality and has more brightness and shine when compared to the fibres from Tamil Nadu and Gujarat. We hope to have around 150 growers in this state processing stems for us. We want about 25 to 30 tonnes of fibre from Maharashtra," S K Babu, project director, Eco Green.
And the benefits?:
Thate is confident his business would grow manifold but he would also have to pay growers from where he gets stems for free now. "It cost me Rs 20,000 to set up the unit but I have nothing to lose as the first consignment that I have already sent would get me Rs 40,000," he said while supervising the unit. 
It is great to know that in the current state of impending crunch of resources, we have entrepreneurs like Thate and organizations like Eco Green and Chaitanya Mandal who are able to leave a significant impact on not only the environment, but also on people and the economy.
Read the complete article here.
Image courtesy: www.keralabackwater.com