Indian Railways has installed vacuum toilets for the first time in a train. The trial run began today with the First AC coach of the Dibrugarh Rajdhani train. 
Think about your last train journey. Did the whiff of stench from the toilets make you cringe every time the door to your AC coach opened? Did you hate having to use the stinking washrooms?
With Indian Railways working around the clock to improve sanitation facilities for commuters, that stench might soon be a thing of the past. Spanking new vacuum toilets have been installed in the First AC coach of the Dibrugarh Rajdhani train at an estimated cost of Rs. 3 lakhs. The trial run began today.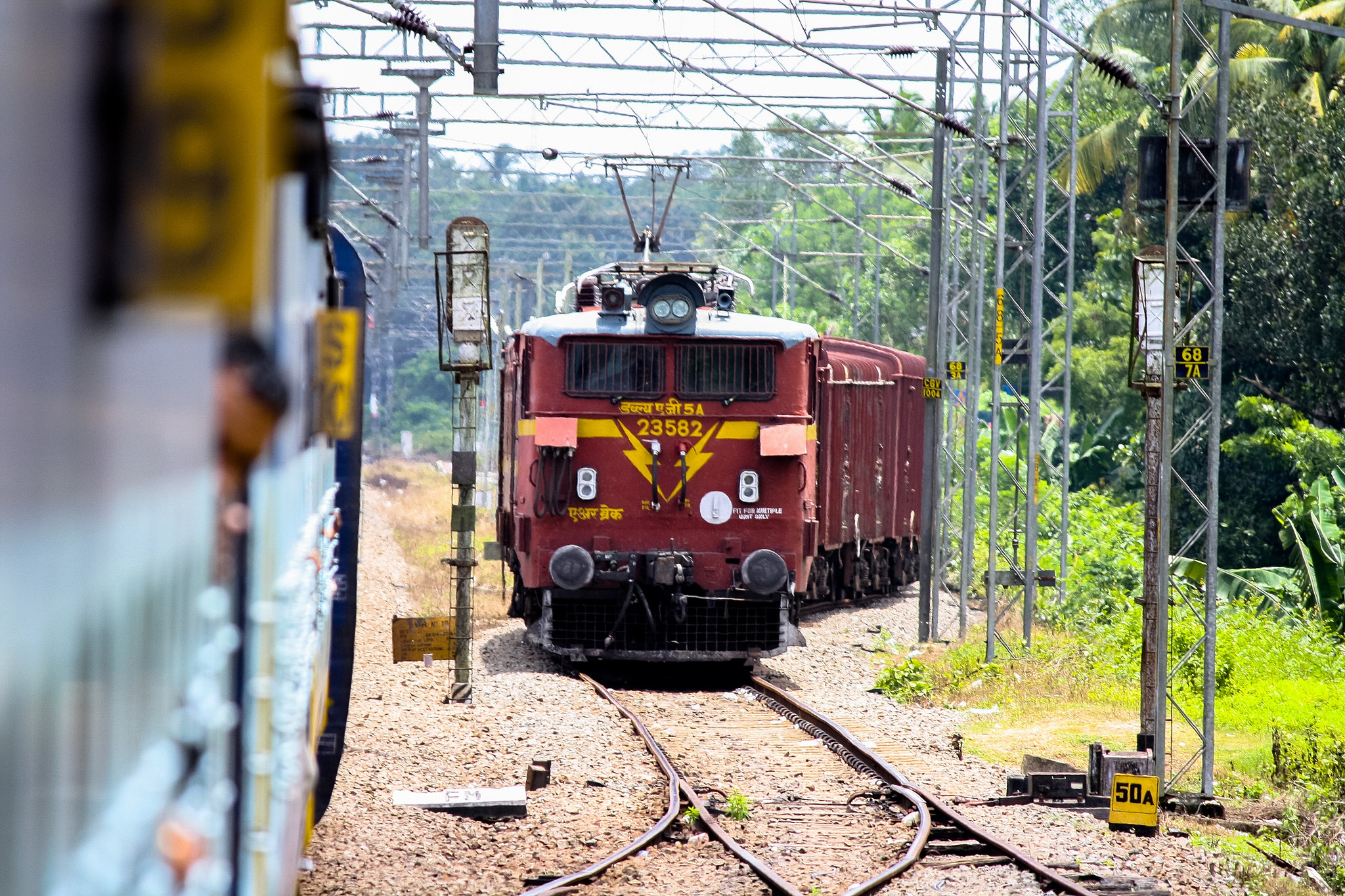 Photo Credit: Fabio Campo/Flickr
Vacuum toilets are currently used in aircrafts. In the train toilets, the excreta is sucked out with the use of minimum water (0.5 to 1.5 litres), and the waste hence collected is discharged in closed drains at railway stations. These eco-friendly toilets consume much less water as compared to the normal toilets used in our trains currently. The toilets will also prevent erosion of rail tracks, as no discharge takes place.
Indian Railways has also been working with bio toilets. So far, 17,388 conventional toilets have been replaced with bio toilets and the plan is to replace 17,000 more by the end of this year. The bio toilet system utilizes anaerobic bacteria which consume the waste material and convert it into water and gas. The water is passed through a chlorine tank and is discharged as clean water on the tracks, while the gas evaporates.
Some Rajdhani and Shatabdi trains also have Controlled Discharge Toilet Systems (CDTS). With the help of this system, disposal of waste at railways stations can be prevented as the waste is discharged automatically when the train gains a minimum speed of 30km/hour.
Railways has floated global tenders for installing vacuum toilets at a cost of Rs. 25 crores. According to a senior Railway Ministry official, multinational companies from Germany, USA, Denmark and Spain have shown interest in manufacturing and installing these toilets. The plan is that 80 such toilets will be installed initially on a Shatabdi Express train. One toilet will also be installed at New Delhi railway station.
Like this story? Or have something to share? Write to us: contact@thebetterindia.com, or connect with us on Facebook and Twitter (@thebetterindia).