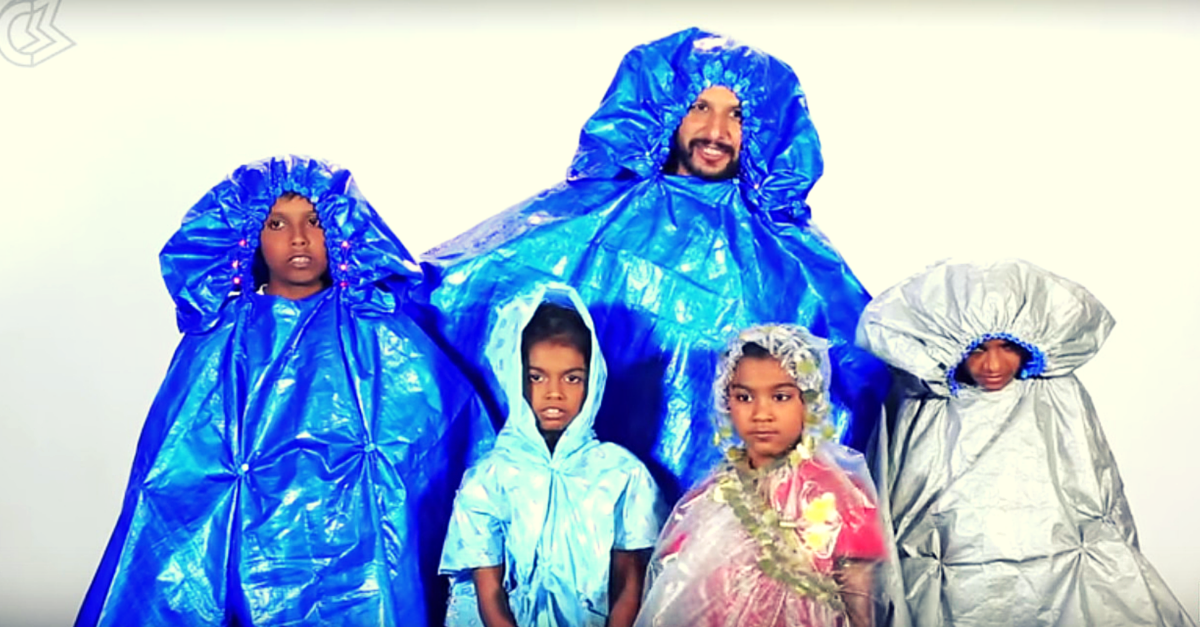 When asked to give some raincoats to kids in Ahmedabad's slums, Anuj Sharma decided to teach them how to make them instead — using some tarpaulin, buttons and rubber bands!
When asked to give some raincoats to kids in Ahmedabad's slums, Anuj Sharma decided to teach them how to make them instead — using some tarpaulin, buttons and rubber bands!
"Making clothes is a skill that is limited to only those who have studied it or specialize in it. What I am trying to do is popularize a simple technique of manufacturing clothing. It is more of a do-it-yourself (DIY) method. The idea is that anybody who is interested can make clothes," says Anuj Sharma, the founder of 'Button Masala,' a quick method for making clothes. The speciality of this technique is that it uses only buttons and rubber bands.
So last month when Culture Machine, a video entertainment company, reached out to him with the idea of distributing raincoats among children living in a slum in Ahmedabad, Anuj came up with a completely different thought.
"I said I would do it, but it's better to teach the kids how to make these raincoats instead of just giving them away. So the next time they are in need of one, they can make it for themselves," he says.
And with this thought, the designer turned into 'Raincoat Santa' for a day.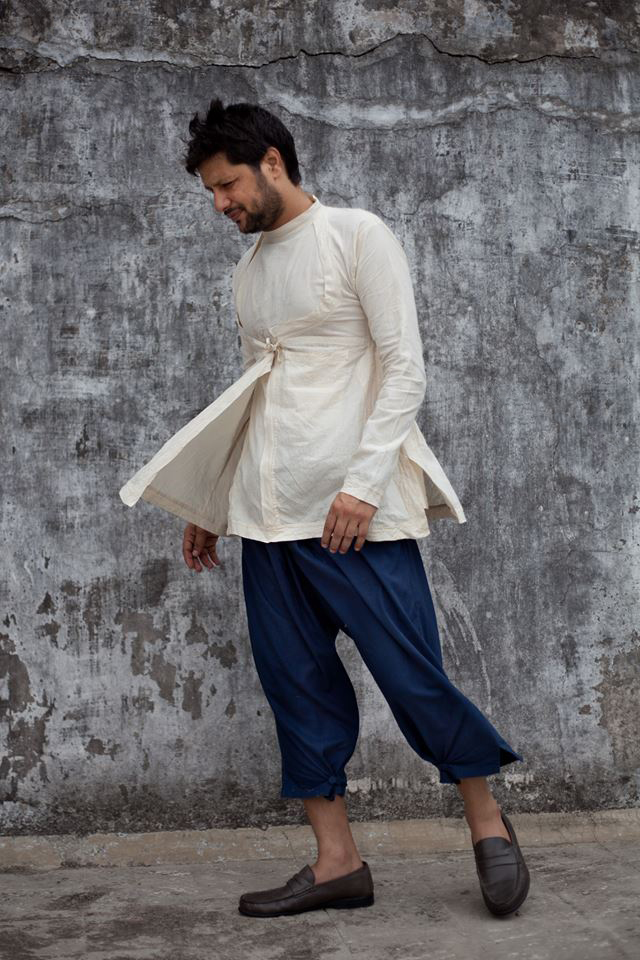 He went into the slum and taught five kids a technique with which they can make raincoats in a matter of just a few minutes. Along with Culture Machine, he made the most of the day by turning it into a fashion photography session, and they concluded it by making a video of the whole procedure.
The idea came up because rainwear is a very crucial part of the wardrobes of school going children.
And while the monsoon is a much awaited season for many of us, it is not the same in the slums of this country, especially for kids who have to walk to school getting drenched in the rain every day.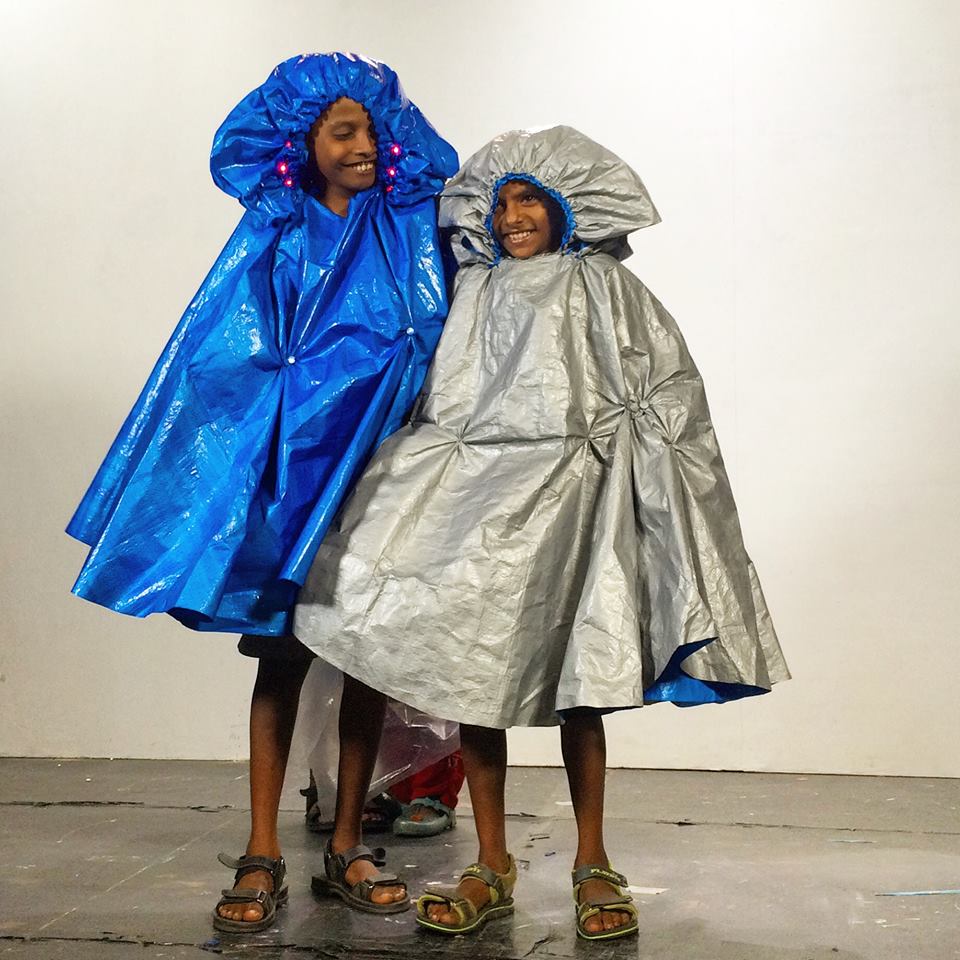 "We get mud on our uniforms and the teachers shout at us. Our books and bags get wet…we fall sick," say some of the kids who were a part the DIY raincoat project.
Anuj, who is 42 years old, is a resident of Ahmedabad and a National Institute of Design (NID) graduate. "I started participating in fashion weeks in 2007. It was during one of the Lakme shows that I introduced the 'Button Masala' technique," he says. In 2010, he stopped participating in these shows and started working on his technique, trying to develop it as much as he could on his own.
'Button Masala' is basically a very simple yet unique method which utilises buttons and rubber bands to make clothes, bags, shoes — you name it and you will have them ready in just a few minutes!
"It is a very cheap technique. Probably the cheapest and most sustainable way to make clothes," he says excitedly. All one needs is a piece of cloth of the required size, along with buttons and rubber bands. No stitches, no needles, and the freedom to make many different designs from the same materials.
Initially, the concept was based on a grid system. Many buttons were stitched on a fabric at an equal distance and straps with button holes at the same distance as the buttons were then used to drape the fabric into a garment.
Later, he came up with an idea that removed the straps. The buttons were inserted into the fabric and secured with the help of rubber bands. Once this is done, it is possible to open the whole garment and restructure it according to need and size.
And it is not just limited to clothes but has been expanded into making accessories, curtains, cushion covers, bags, shoes, furniture, and much more.
"With 'Button Masala,' I was hoping to do something that would help people be more involved in design," Anuj adds.
Watch as he explains his innovation here:
Anuj wants everyone to know about his technique and use it in their own ways. He has taught about 5,000 people in the country and abroad so far. He is usually invited as a guest design teacher at various schools, college fashion organizations, etc.
As for the raincoat, it can be ready in eight very simple steps. All one needs are sheets of tarpaulin, and lots of buttons and rubber bands.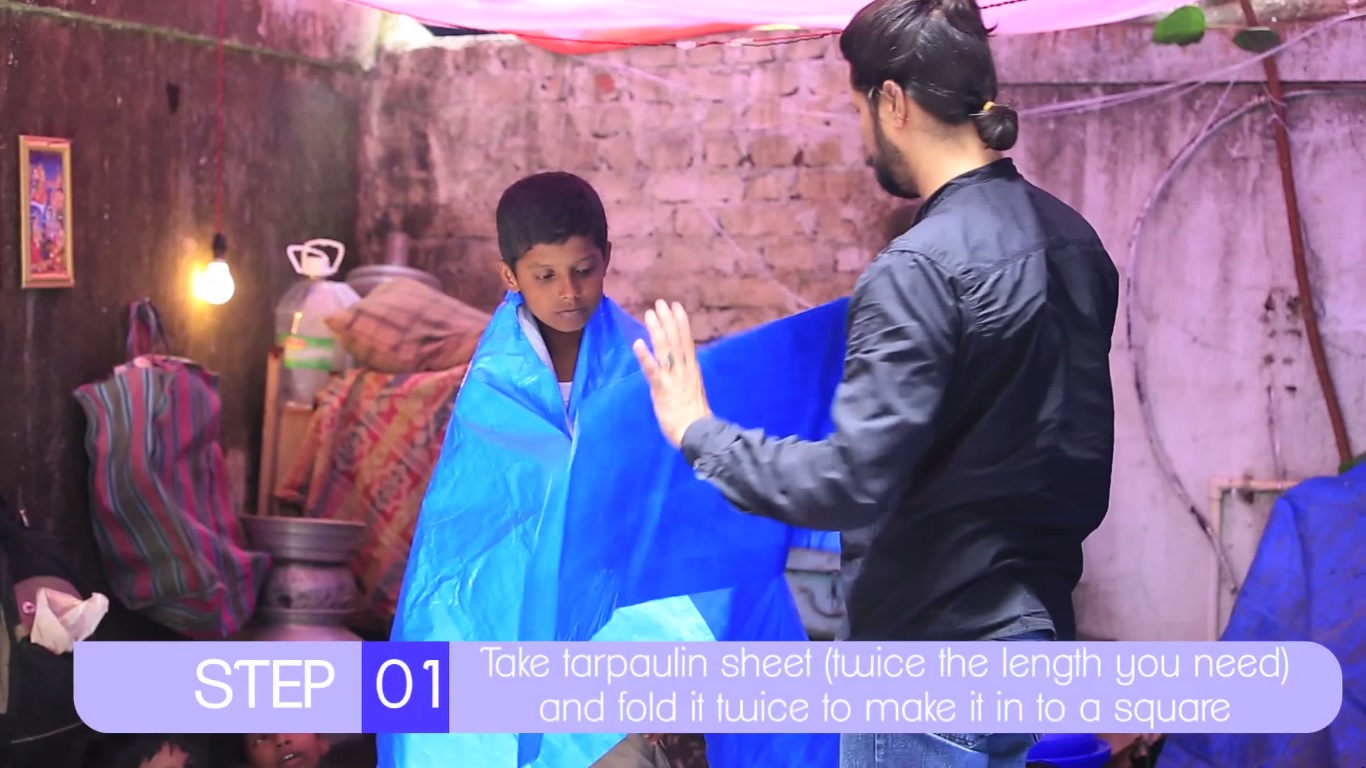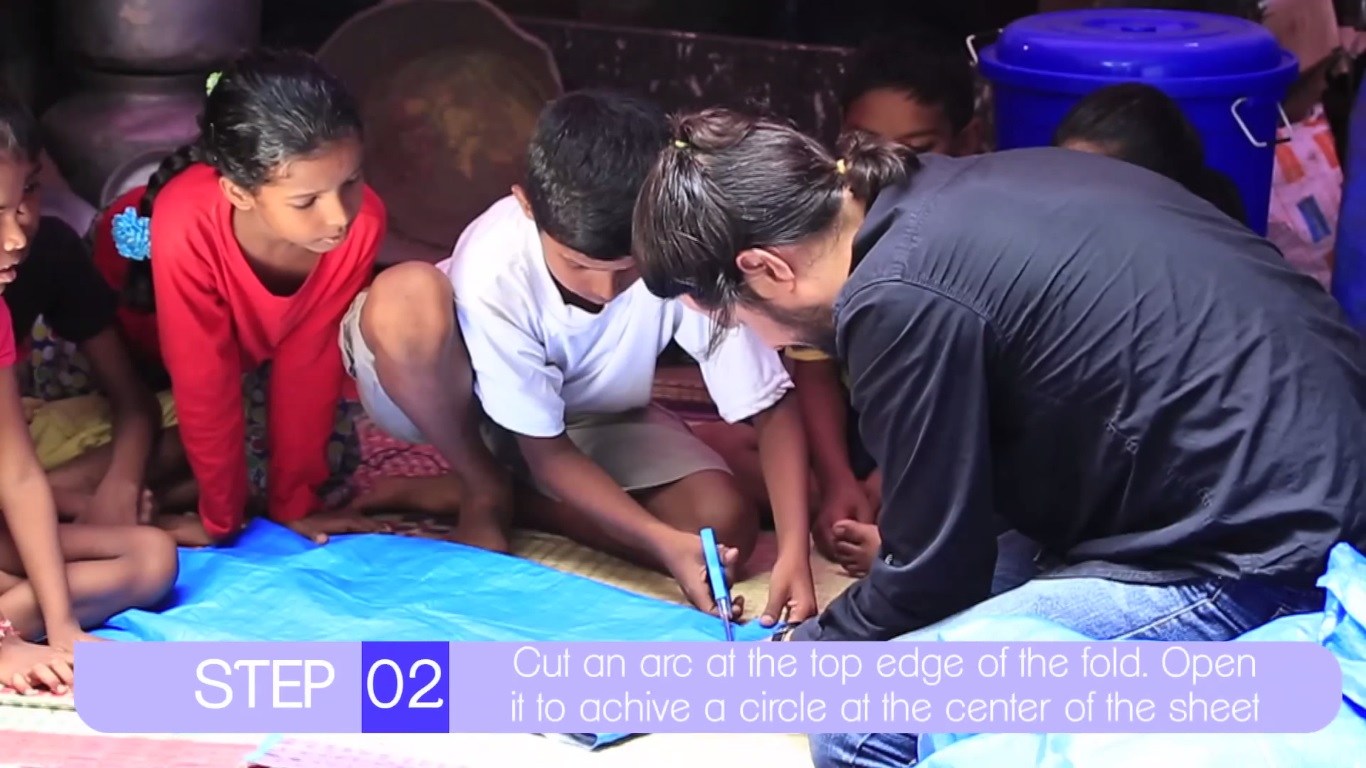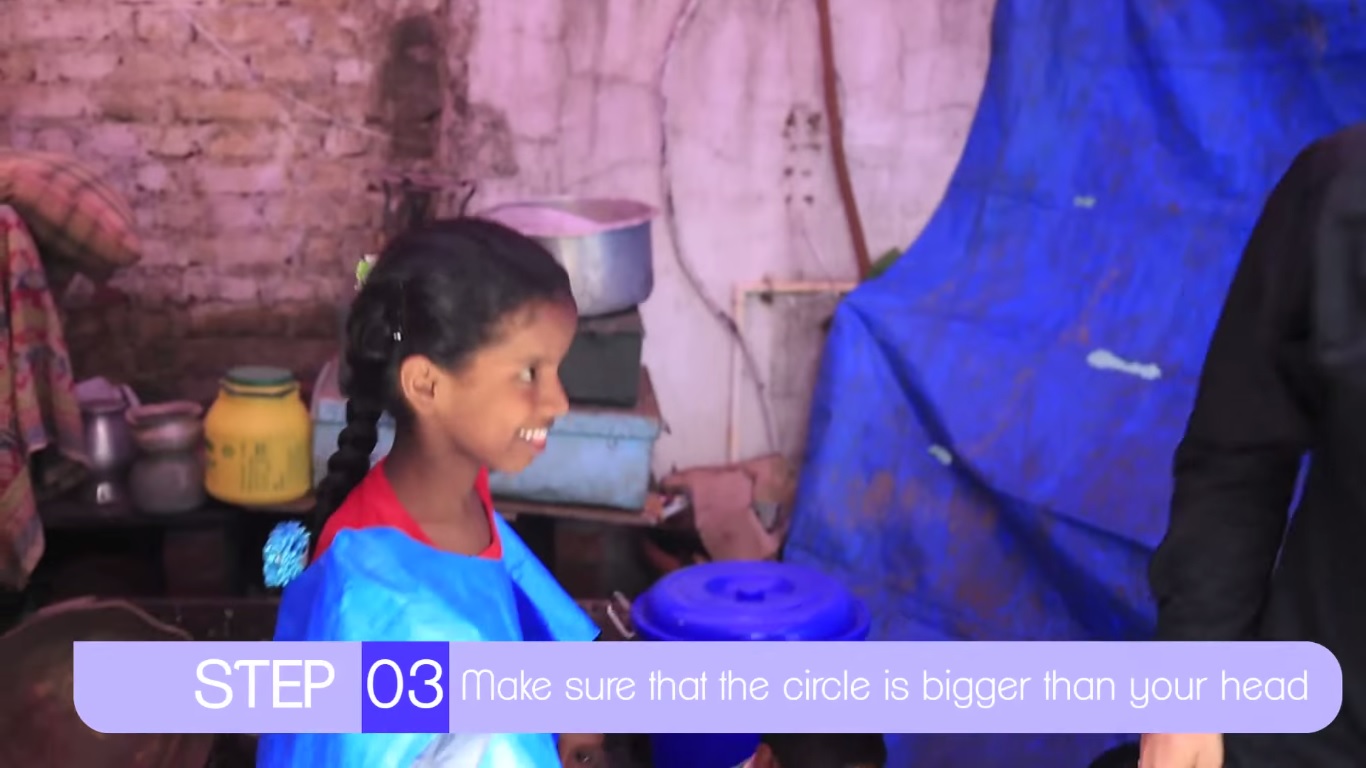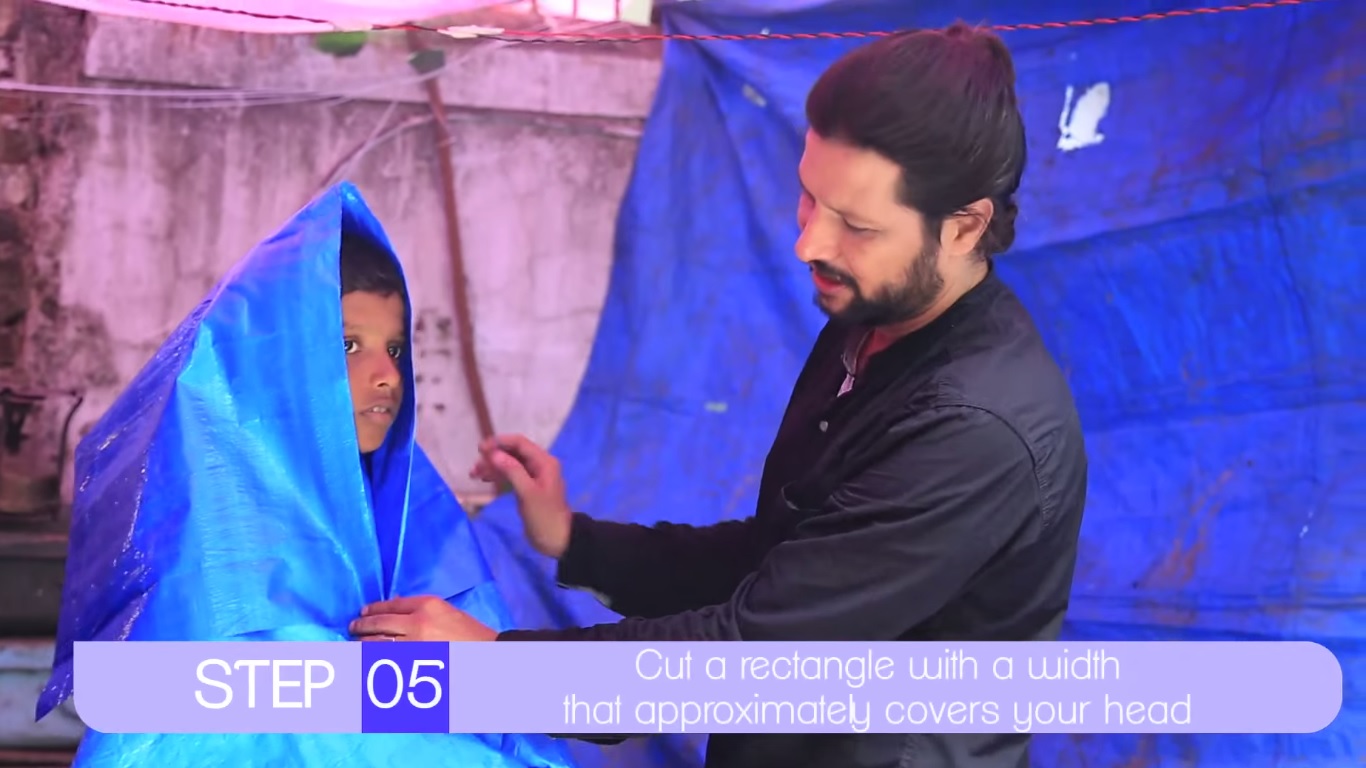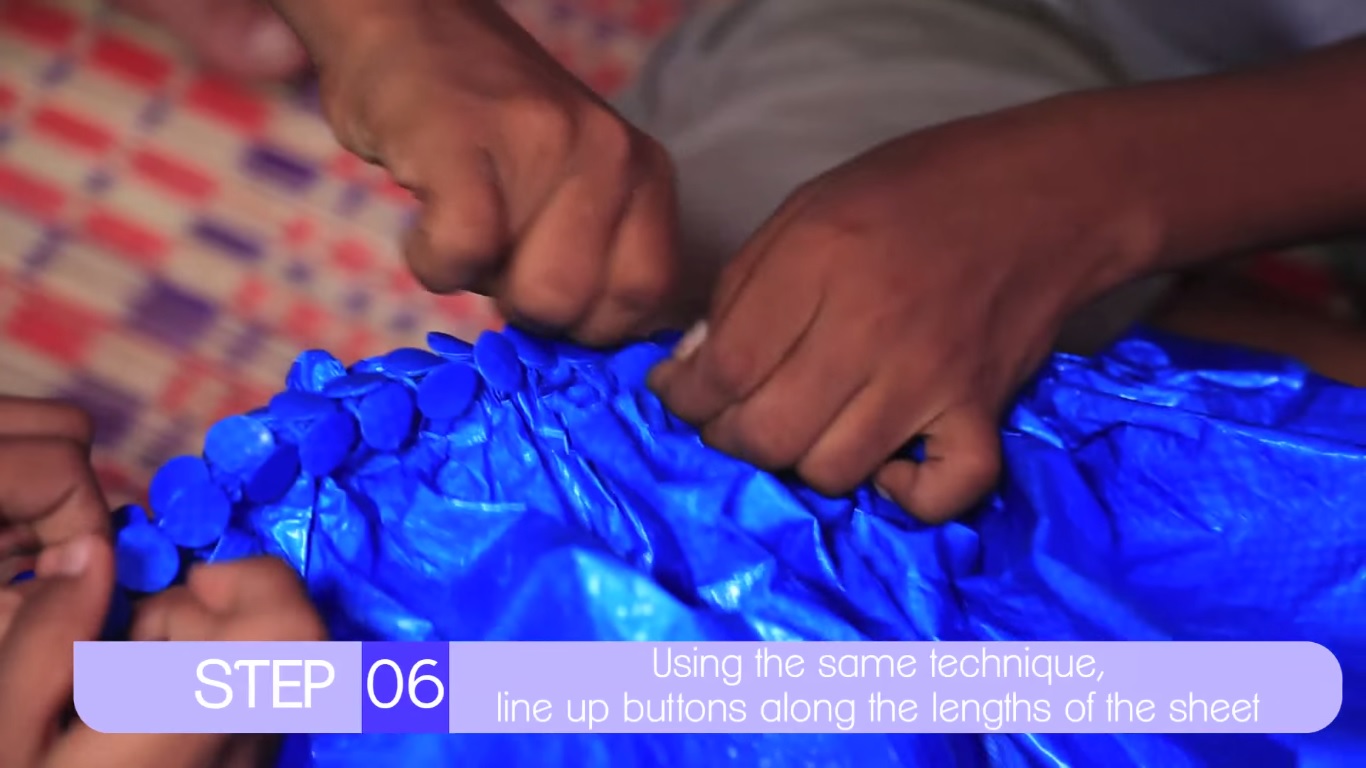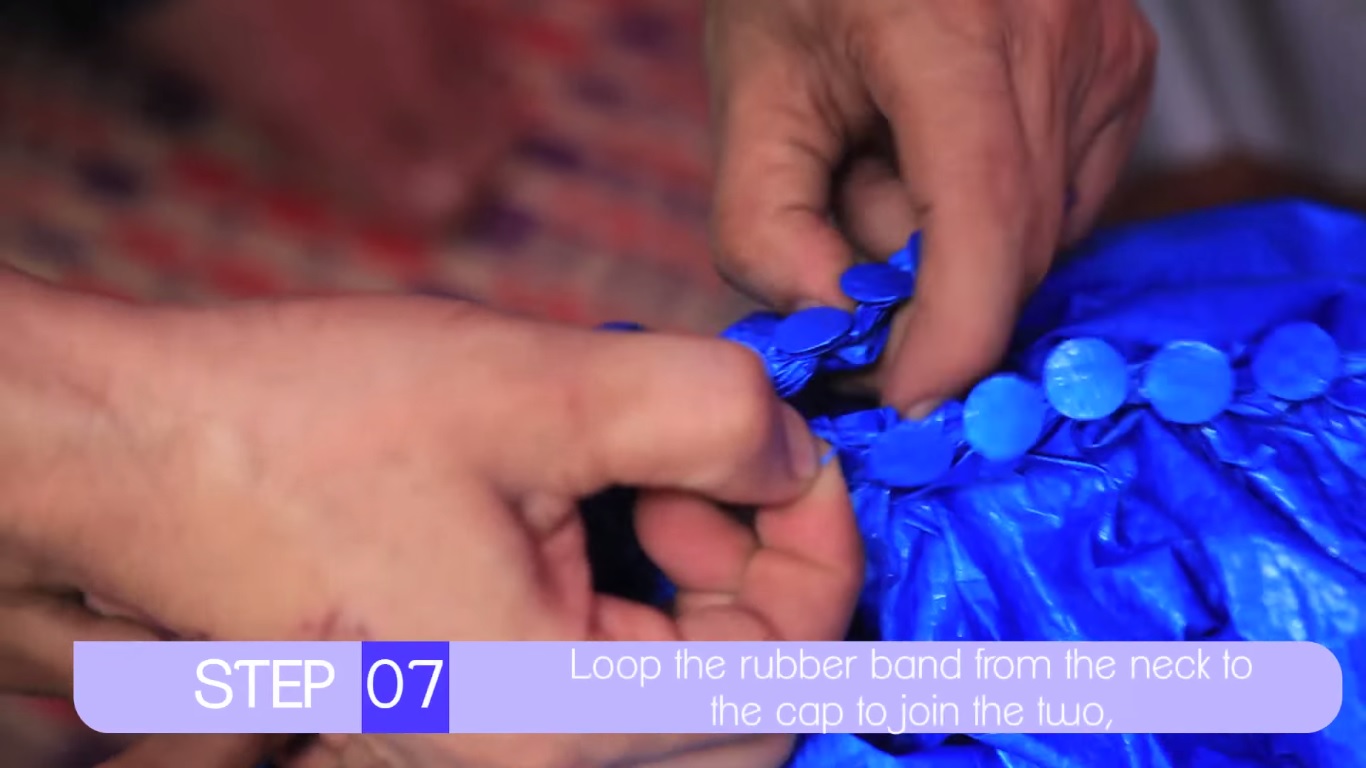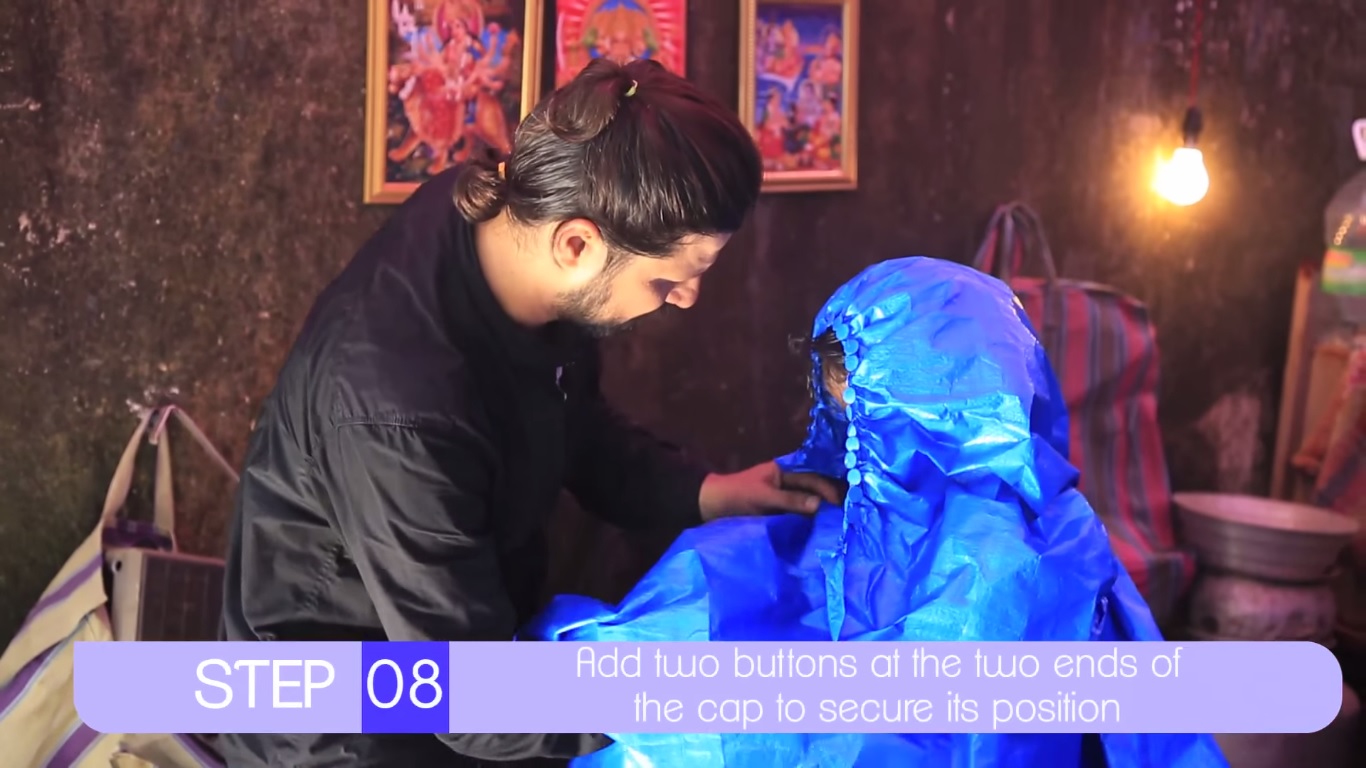 "We used tarpaulin because we wanted kids to understand how the material works against the rain. Most of them had a good idea about it because it is used on the roofs of many houses in slums," he explains.
Prior to this, Anuj has also taught a five-minute bag-making technique to kids in Chandigarh once. For him, it is all about the utility of the technique.
"My aim was to make sure that the kids do it again. We will find out if they really make the raincoats only in the next monsoon season…but if they do, it means there has been an impact. I hope they do," he says.
For now, this was a really surprising and fun activity for the children. And the best part is that there was absolutely no money required in making these raincoats, except for the cost of tarpaulin.
Many other people, who have had a chance to learn from him in the past, often call him up to let him know about how they have been using his innovative method. "Some make curtains, some make shoes. Many have also found ways of earning money by utilising this technique," he says. According to him, people do not, and should not, need complicated tools and machines to make beautiful garments and fashion accessories.
"Even if people don't use the method right now, I will keep on doing it, so more people know how easy it is," he concludes.
Watch the Raincoat Santa at work here:
You can contact Anuj by writing to him at anujsharma.nid@gmail.com.
Like this story? Or have something to share? Write to us: contact@thebetterindia.com, or connect with us on Facebook and Twitter (@thebetterindia).