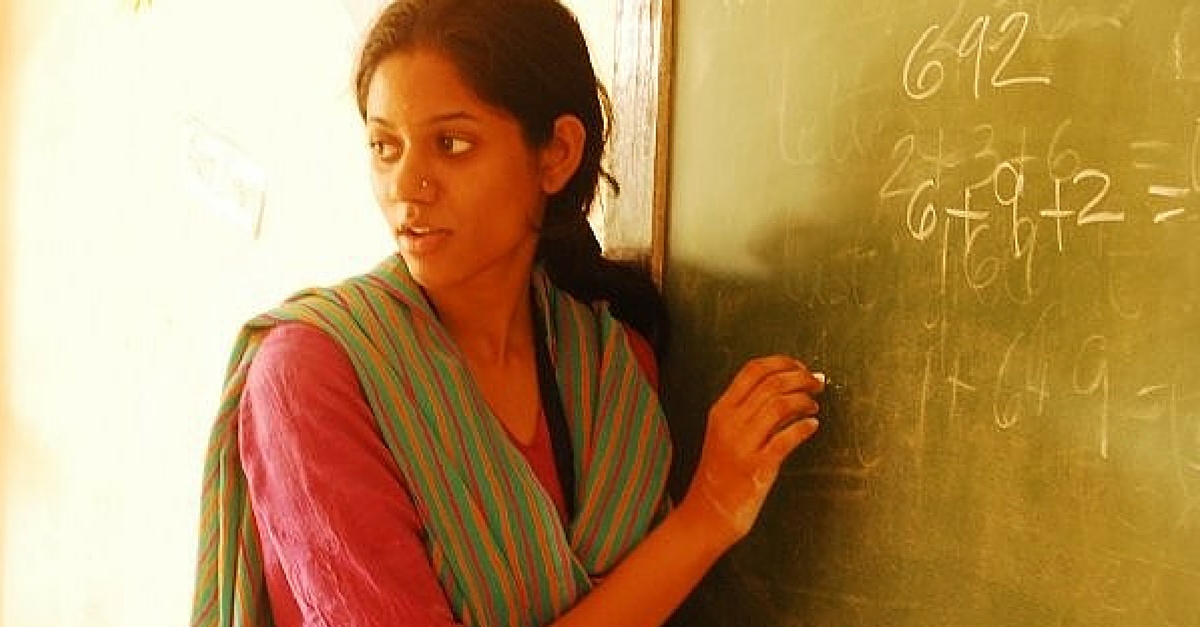 Venil Ali, Teach For India City Director of Mumbai talks about her journey and her passion for working with kids and how the power of the collective is what it will take to bridge the gap of education inequity in our country.
Venil Ali, Teach For India City Director of Mumbai talks about her journey and her passion for working with kids and how the power of the collective is what it will take to bridge the gap of education inequity in our country.
Venil Ali would have never imagined that she was destined to work towards improving the state of education in her country.
Throughout school she was (like most of her peers) focused on herself – family, academics, goals and dreams. So when, as a part of her B.Sc. Honors program at St. Xavier's College, Mumbai, she was required to do 60 hours of social work – her initial reaction was to just get it over with.
"After college hours, I'd have to go to an organization called V-Care near my house and teach kids who had come from different parts of India for cancer treatment for two hours every day. The idea was to bring them up to speed with their academics since they were obviously missing out on school. That's when I realized how much I enjoyed working with kids and ended up volunteering 400 hours instead of the assigned 60 hours by the end of my graduation!" she remembers with a smile.
As she pursued her M.Sc. in Biochemistry from Sion Hospital, Venil would often see children just playing on the road and wonder if they went to school.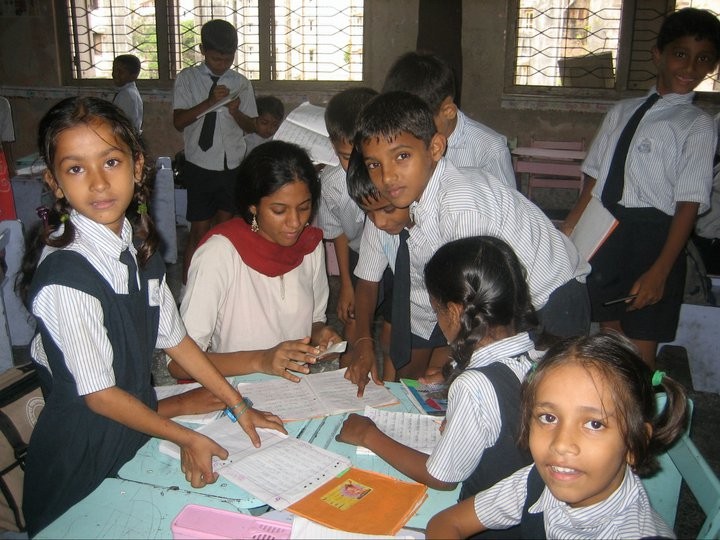 After her graduation, she started missing teaching. Hence, during summer breaks, she went back to the community and registered 80 children to study with her in an initiative called LEAP – Let's Educate All People.
"My friend and I managed to get the permissions to teach for free in a Balwadi classroom in the railway complex. It was at this time that I saw an ad for the Teach For India Fellowship program. I remember thinking that if I was doing this in all of my spare time anyway, why not take it up full-time and work towards actually solving the education crisis on a large scale?"
In the first year of the Teach For India (TFI) fellowship, Venil taught third graders in a private school in Govandi, Mumbai.
"I failed much more than I succeeded. I would have kids playing hide and seek under my desk during a math lesson or simply walk out of class if the class got too boring for them."
In her second year, TFI got the opportunity to work with the government and municipal schools for the first time. Venil immediately applied for the same, thinking it will give her an opportunity to work on a school transformation program as well.
She joined a municipal school in Worli to teach third grade again with the general perception that most of us have – that government schools are worse in terms of student learning outcomes than their private counterparts.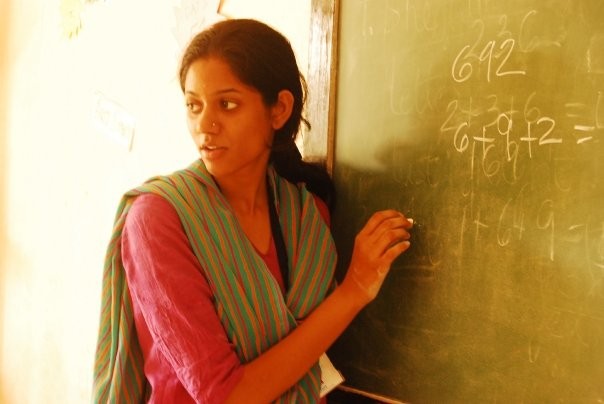 But she was in for a shock. "My Worli students were many levels above my students in Govandi! They could read and understand complex words and sentences where my Govandi kids could not even comprehend a simple instruction to open their books. All my existing notions were challenged, and that's when I started to understand how complex educational inequity in Mumbai is, with so many factors affecting the scenario – health, sanitation, religion, area development, exposure to the world, parental and community beliefs. I realized that overall economic status and the exposure that my Worli kids had was so much more than in Govandi and this played a big role in their learning" she says.
After completing her Fellowship in 2011, Venil decided to remain with Teach For India as a part of staff and began working as Program Manager – supporting a team of fellows and helping them reach their classroom and student outcome goals.
"I saw a huge growth in me during my fellowship. My understanding of the system, my ability to solve problems, influence stakeholders, be creative with limited resources and measure impact grew immensely through the fellowship. This was the next logical step."
Today, as City Director – Mumbai, Venil is responsible for looking into Teach For India's overall operations in the city.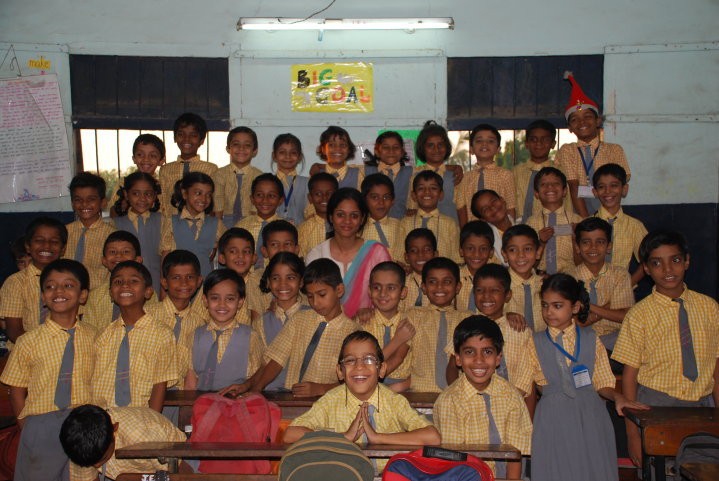 She leads her team to set the goal and vision for TFI classrooms, create a strategic plan to reach that vision, support and develop Mumbai fellows through continuous training and development, network with city alumni to build on collaboration opportunities, manage government relations as well as fundraise.
Through her experiences, Venil has slowly come to an understanding that educational inequity is not an individual problem in itself.
"To take an example, in Mumbai you have some wards where there are no slums at all and there are others that have 86 percent of their area taken over by slums. If we were to compare the Human Development Index in both such wards, we'd see a huge disparity within the city itself – 0.96 percent Vs. 0.05 percent (the highest HDI score is 1). This in itself signifies that ancillary problems like crime, health & sanitation etc. actually contribute to the problem of education as well. Solutions to education inequity cannot come from the classrooms in isolation. If we need to solve this problem at scale then we need the school, parents, community and the government to come together – which is what Teach For India as an organization is attempting to do," she says making her case with startling clarity.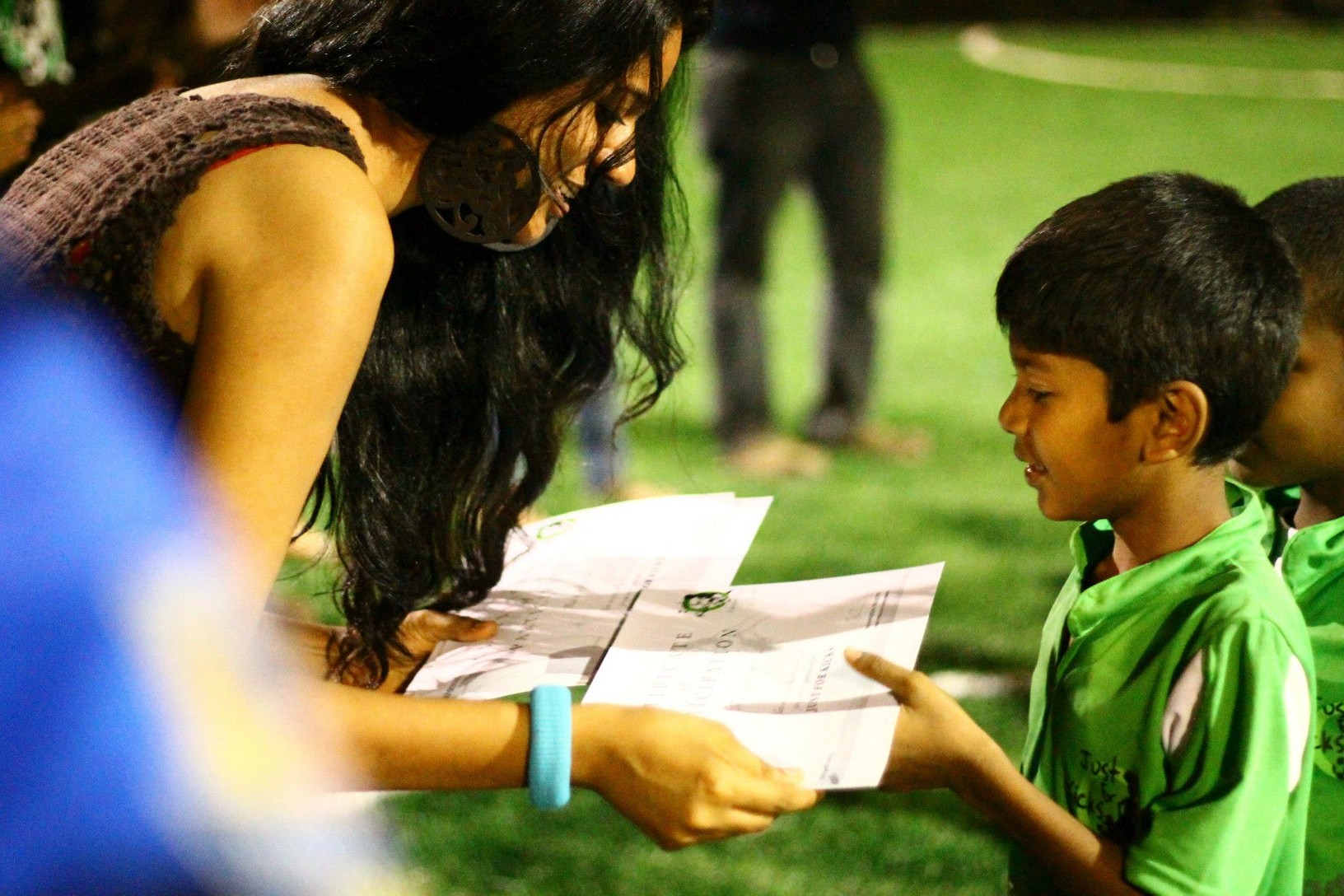 Even though it's been so many years since her fellowship experience, Venil's biggest strength still comes from the children themselves.
"Anuj Nirmal is our 8th grader from Goregaon, Mumbai who we've seen grow to actually develop an entrepreneurial mindset. He blogs about life, regularly posts about his newest inventions on his Facebook page, has started his own website called 'O Diary' that enables other children to blog about their experiences and has even developed a learning app! He's our leader for tomorrow and he's just one – there are so many others!" The enthusiasm in her voice is almost contagious.
Venil hopes to see this change happen nationally. "If it is so hard in Mumbai, it'd be a lot harder in other cities & villages. I believe everyone has a role to play. We all need to identify what we can do to collectively bridge this inequity."
The power of the collective is huge indeed – here's hoping that we can all come together to leverage it. For our children – for our nation.
Applications to the 2016-18 Teach For India Fellowship program are now open. Apply now at http://apply.teachforindia.org/user/register
Written By Alankrita Khera – Manager, Communications – Teach For India
Like this story? Or have something to share? Write to us: contact@thebetterindia.com, or connect with us on Facebook and Twitter (@thebetterindia).
We bring stories straight from the heart of India, to inspire millions and create a wave of impact. Our positive movement is growing bigger everyday, and we would love for you to join it.
Please contribute whatever you can, every little penny helps our team in bringing you more stories that support dreams and spread hope.