---
In the MY STORY section, we present some of the most compelling and pertinent stories and experiences shared with us by our readers. Do you have something to share? Write to us: contact@thebetterindia.com with "MY STORY" in the subject line.
---
"At the Kumbh, your curiosity only increases," says Chandan Chawla. From being scared of getting lost or trampled at Kumbh Mela, to being amazed by the spirituality, the cleanliness and the holy dip, this is her journey to the 2000 year old festival. And she tells us why she can never get enough of the Kumbh.
A year back, I would have laughingly dismissed the thought of attending any mass gathering, forget a religious one. Such congregations are largely characterized in my personal memory with chaos, discomfort and to exaggerate a bit, stampedes (I partly owe this to the news channels that report mishaps with ardent enthusiasm). But deep down, I always knew it was my fear to be part of this mammoth crowd, with which I could never find any association whatsoever.
Later, I self-confessed. I panic at the thought of getting lost, trampled and losing absolute control over my worldly affairs.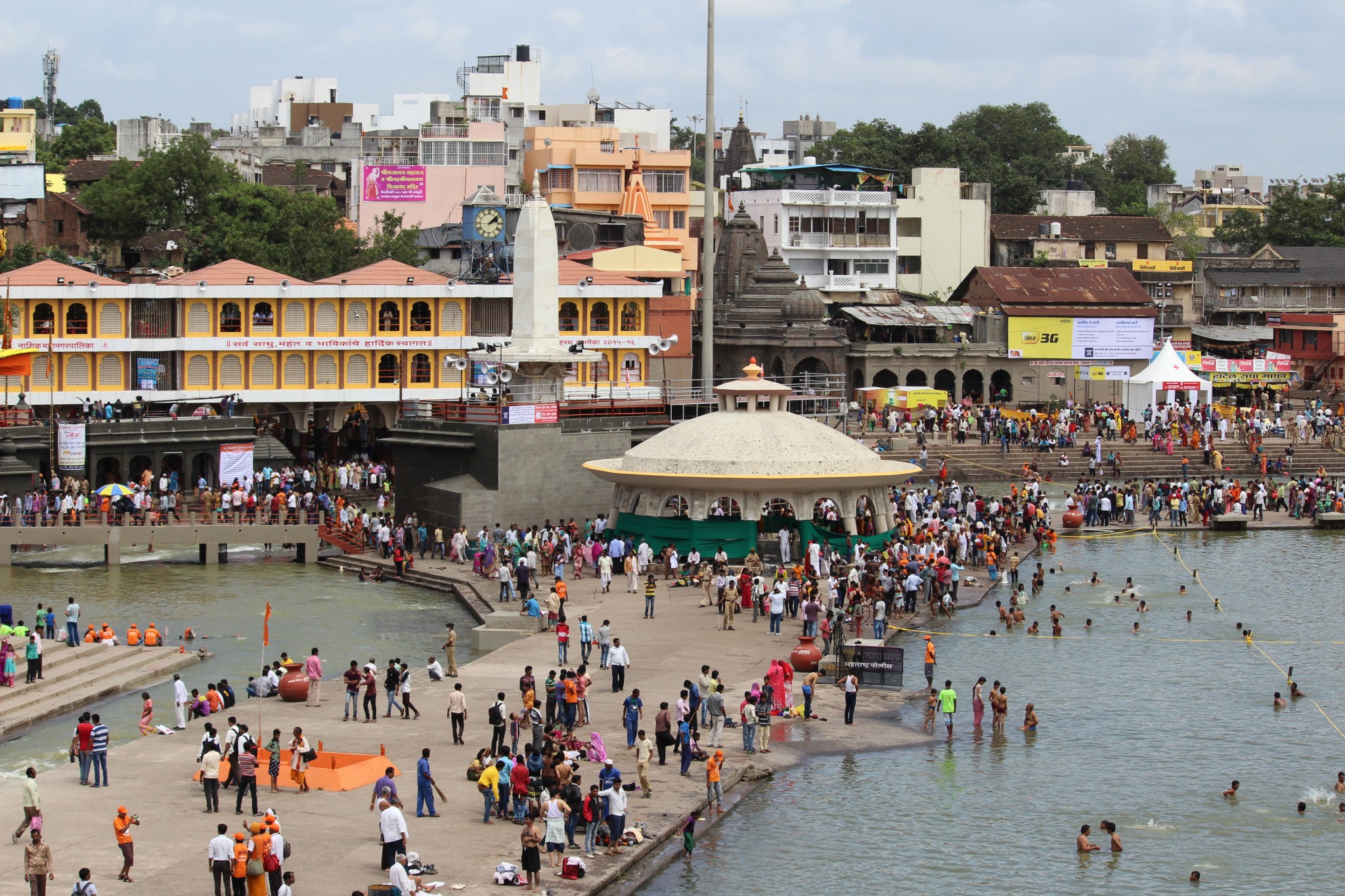 I first started studying religious gatherings 10 months back as part of my urban planning assignment to prepare a mela management plan for a small town in India. Our team gathered the necessary data, interacted with stakeholders, pilgrims and public administration to draw up crowd management plans and infrastructure proposals.
In the process, I got rather curious about the dedication and zeal of the millions of devotees and holy men, as a result of which these age old traditions survive.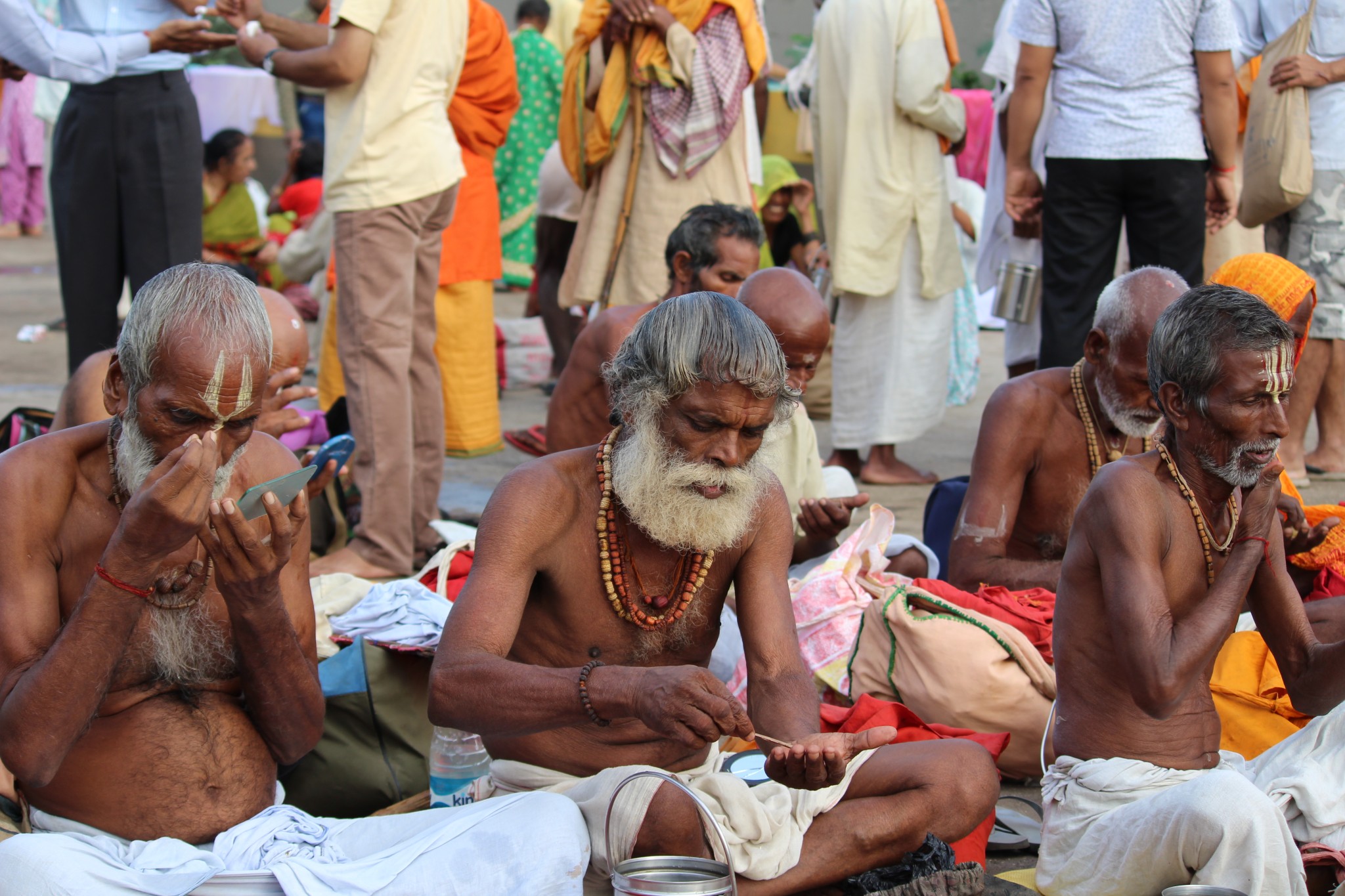 I started wondering, how do they sustain various hardships and arrive from far-off areas? What is the source of their perpetual enthusiasm about rituals? How do they maintain their meticulous schedule and survive through their journey with minimal provisions? They are often seen with meager belongings – a pair or two of clothes, and unlike me, they don't plan their itineraries or crave for train, flight or hotel reservations.
The ongoing Kumbh Mela at Nashik gave me an opportunity to confront my self-constructed apprehensions and seek answers to satiate my curiosity.
The Hindu festival is marked by millions of devotees gathering together to take a plunge in the river that would cleanse their soul and lead to salvation.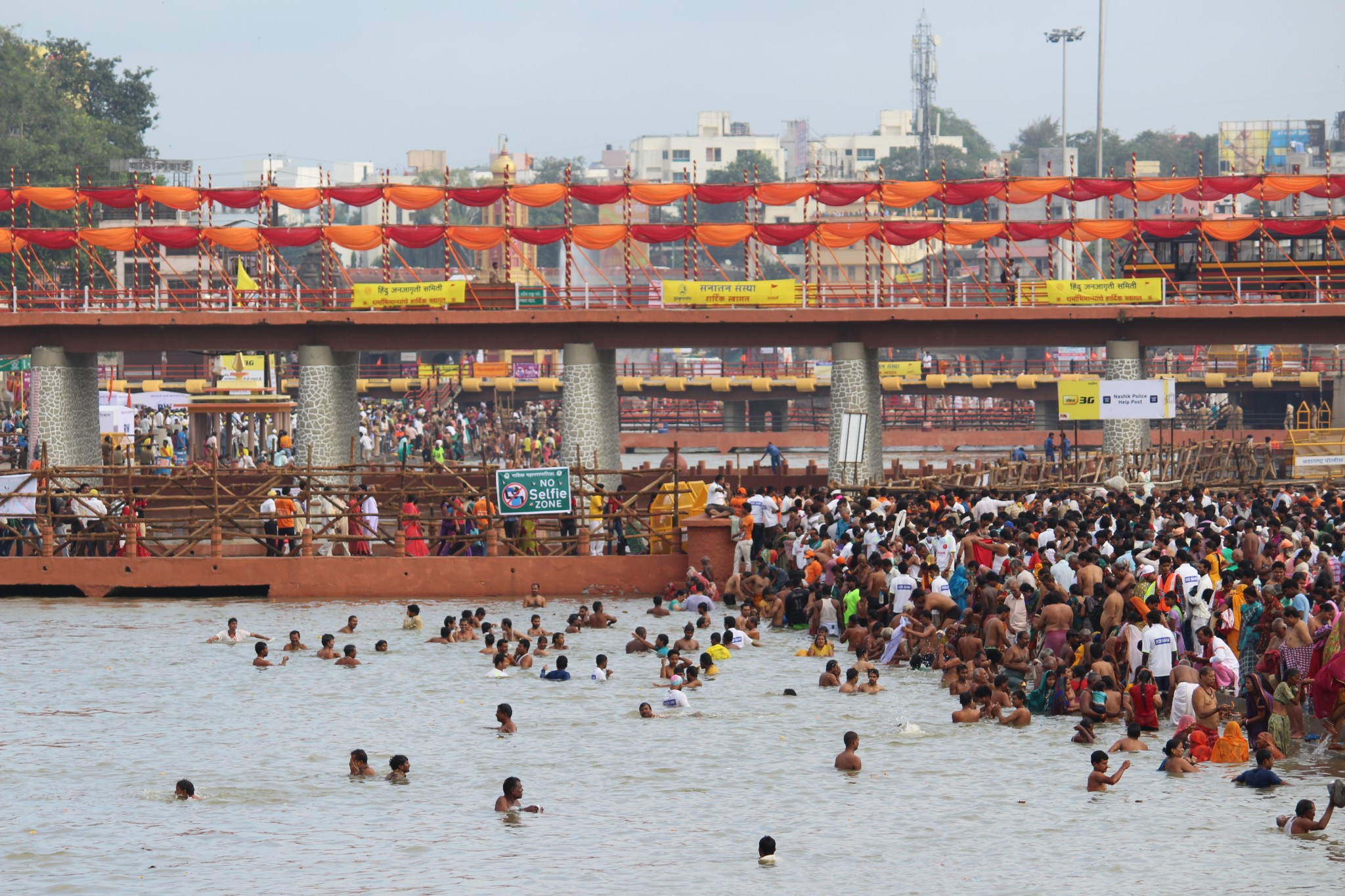 A bath with some age old rituals, at the auspicious time and place, is the major attraction of the festival.
The festival is celebrated at one of the four major pilgrim centres – Haridwar, Allahabad (Prayaga), Nashik and Ujjain – every 12th year.
Thousands of sadhus (holy men) and pilgrims congregate at these places, led by faith and ancestral beliefs.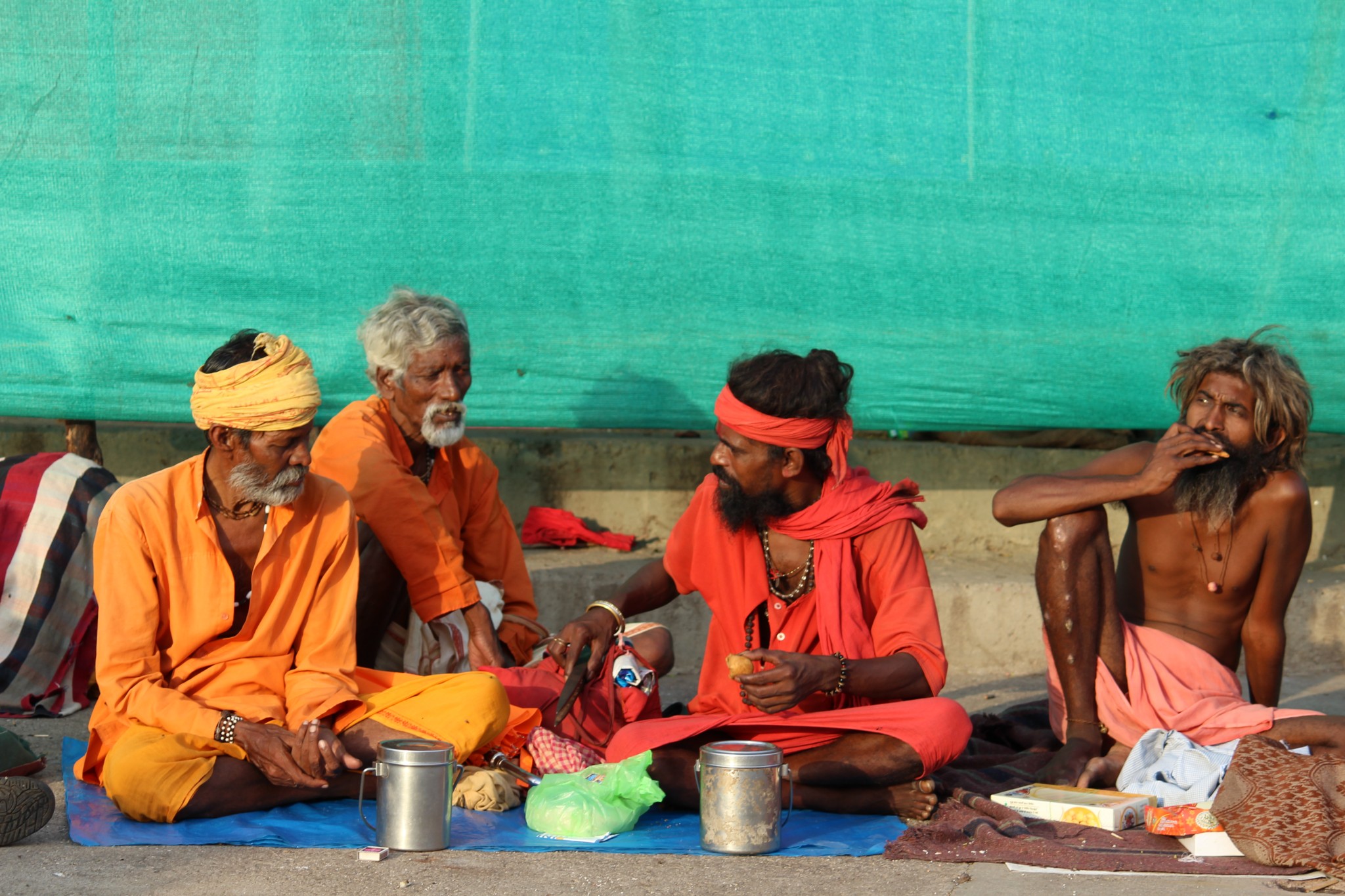 On reaching the Nashik road station on Aug. 27, 2015, I found that spiritualism was in the air. The space was full of people in colourful robes – saffron, yellow and pink, adorned with rudrakshas, pearl necklaces and kamandalus of different size and shapes. It is also not rare to spot musical instruments and weapons of different kinds with these holy warriors.
Inside the city, there were signboards everywhere, depicting the nearest ghats and routes for the procession. Also, there were loudspeakers playing spiritual tunes in addition to occasional important announcements.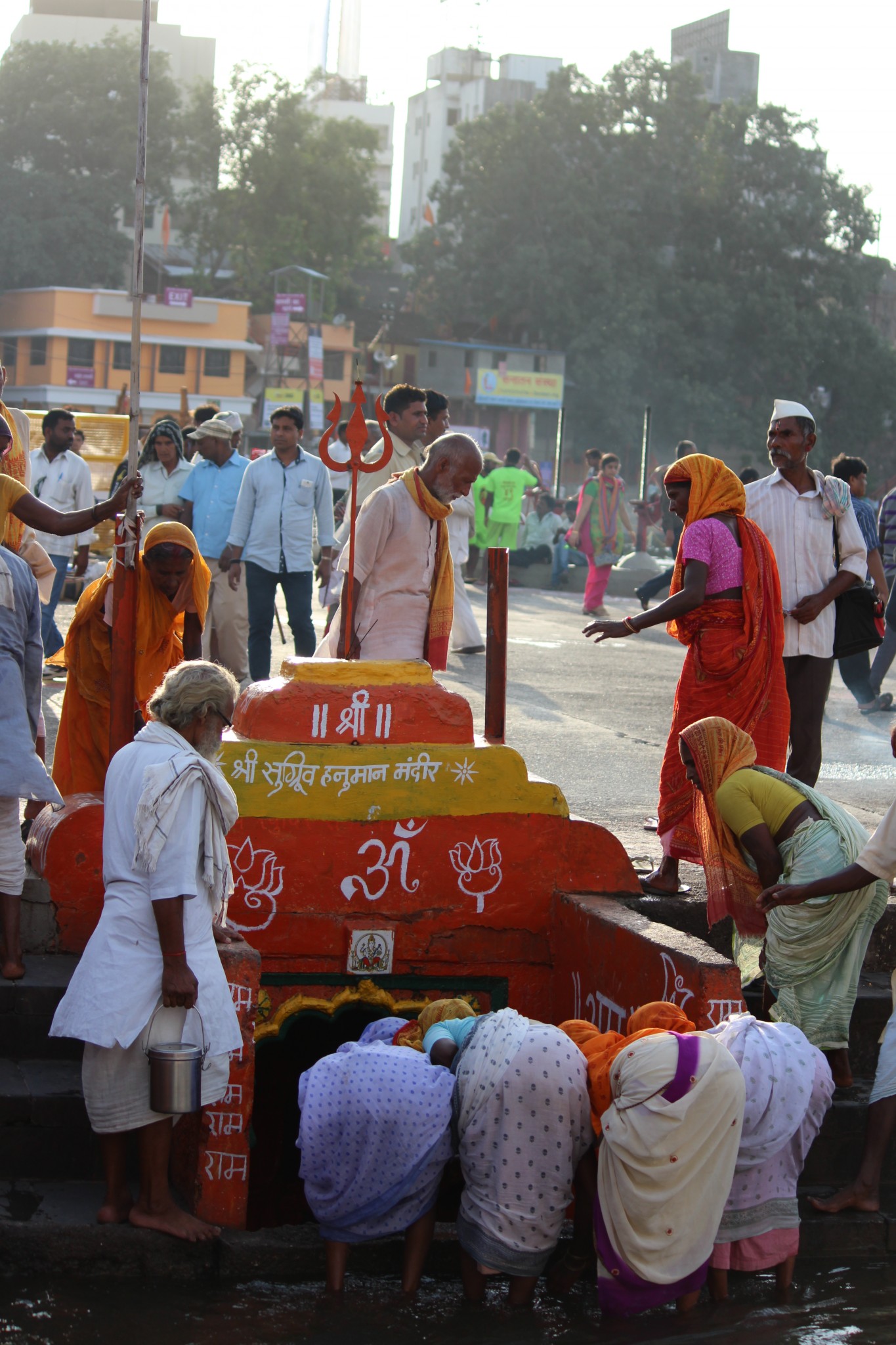 The city has erected a temporary township called "sadhugram" which spreads over 300 acres and houses sadhu, mahants, akhadas and charity institutions during the mela month.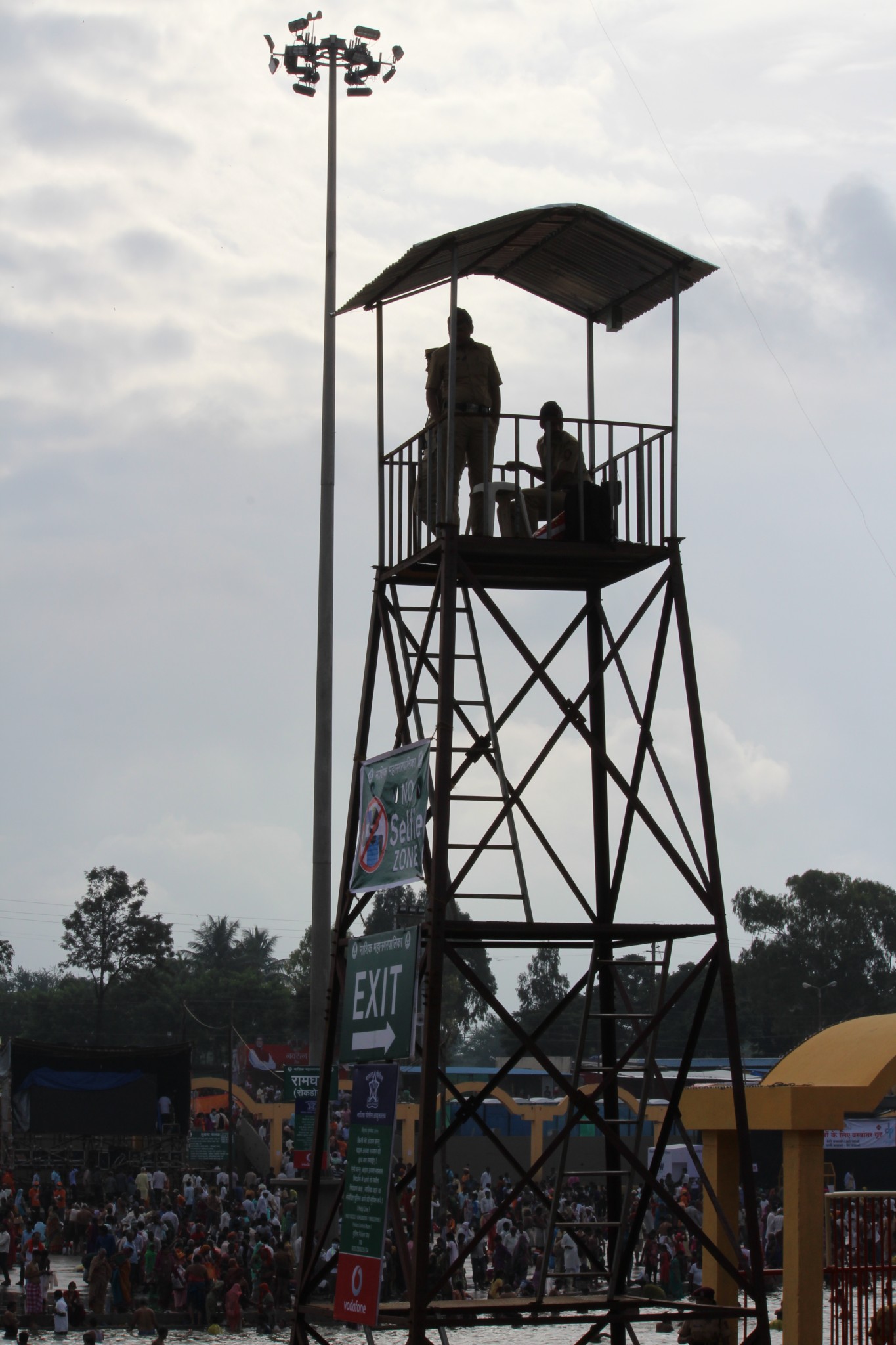 The temporary life span of the township has not deterred the administration from the supply of services like water, sanitation, electricity, ATMs or even aesthetical considerations. The plots allotted to various akharas have huge tents, some with beautifully decorated entrances and interiors. Food (or langar) is in abundant supply and is flowing free for visitors arriving at any point in the day.
One could survive in this city for the entire month without a penny in their pocket and still enjoy spiritual exchange with thousands of visitors and get tasty food served with love and devotion.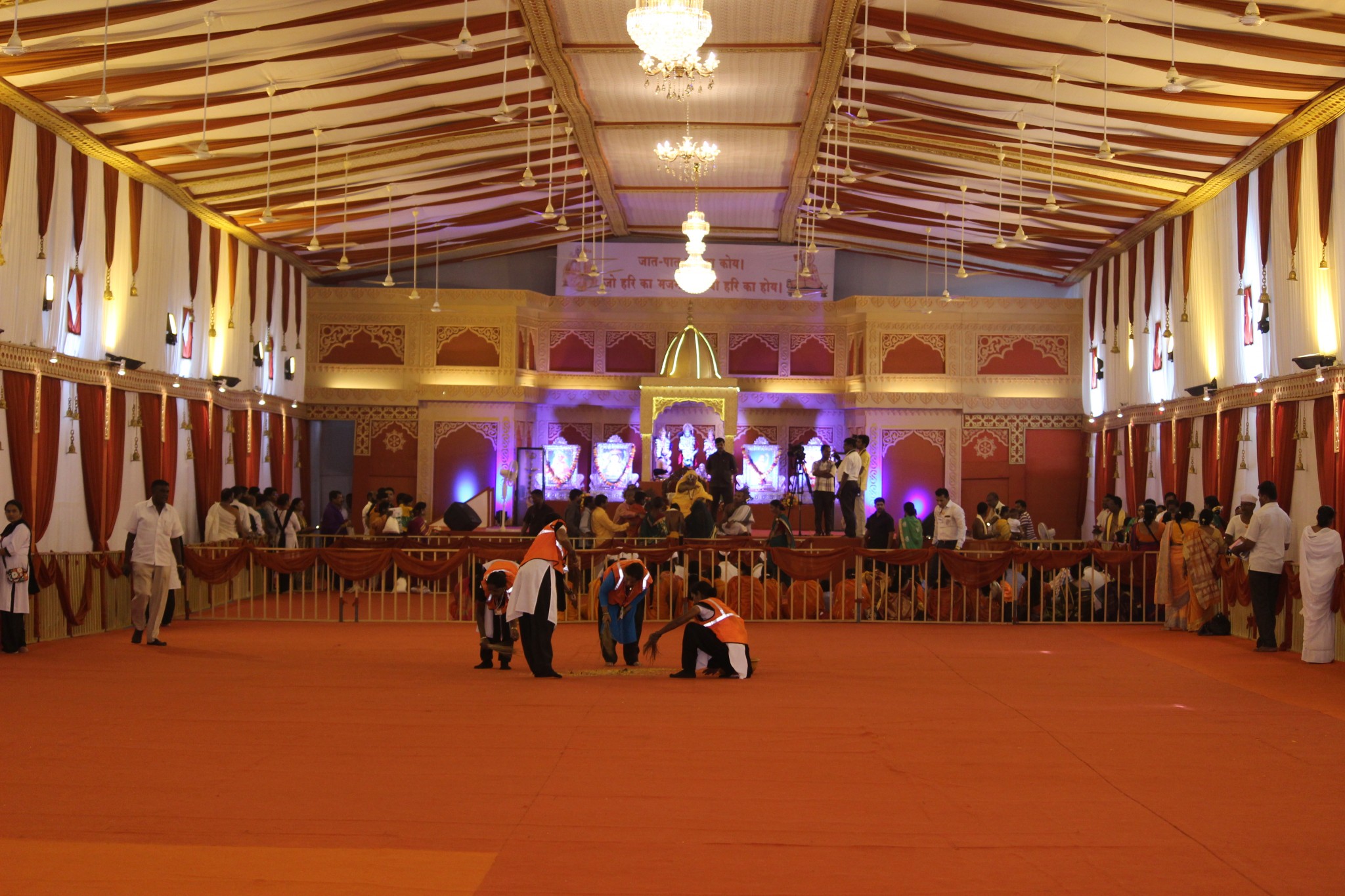 Innovators, students and application developers have worked on start up ideas to devise practical solutions for organizing health, accommodation, disseminating information and managing crowds for the Nashik event.
On the day of "Shahi Snan" or the royal bath on 29th August, the procession routes were declared vehicle-free zones.
A brigade of sanitation workers, policemen and women, and volunteers were spread throughout the routes and at major locations, to run the show. The streets were clean; any kind of litter was immediately cleared up and the sanitation workers kept educating the crowd to avoid littering. Water and toilets were provided along major procession routes, at ghats and any other locations where the crowd gathers. The residents on the routes were helpful, offering water and refreshments to the pilgrims.
Saints and sadhus took bath at the Ramkund in Nashik, which was separated by barriers from the bathing areas of pilgrims on the other side. After the shahi snan, the area was opened up for all pilgrims.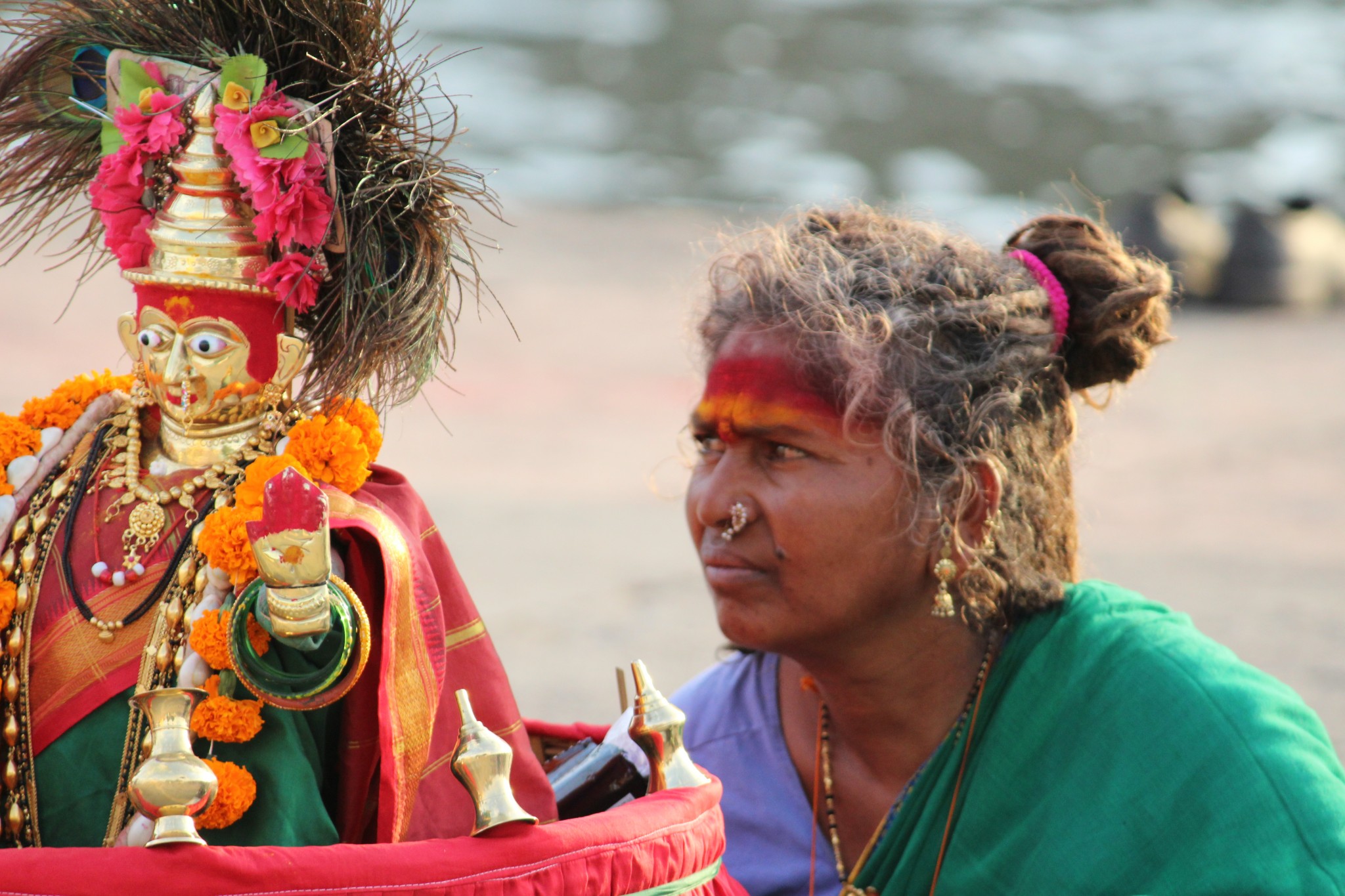 At the river front, all differences of caste, creed, sex and age disappear. Thousands of devotees come together to take dip in the river and wash their sins as per the held belief. Policemen were very helpful and divers at the bathing spots were vigilant. The kunds had volunteers from different social organizations to help the pilgrims during bathing rituals and to manage the crowds. The spirit of volunteerism, which is very integral to any society, was evident everywhere in Nashik.
The Kumbh festival is 2,000 years old. Today, modern cities are working hard to offer contemporary solutions to the traditional rituals and age old practices.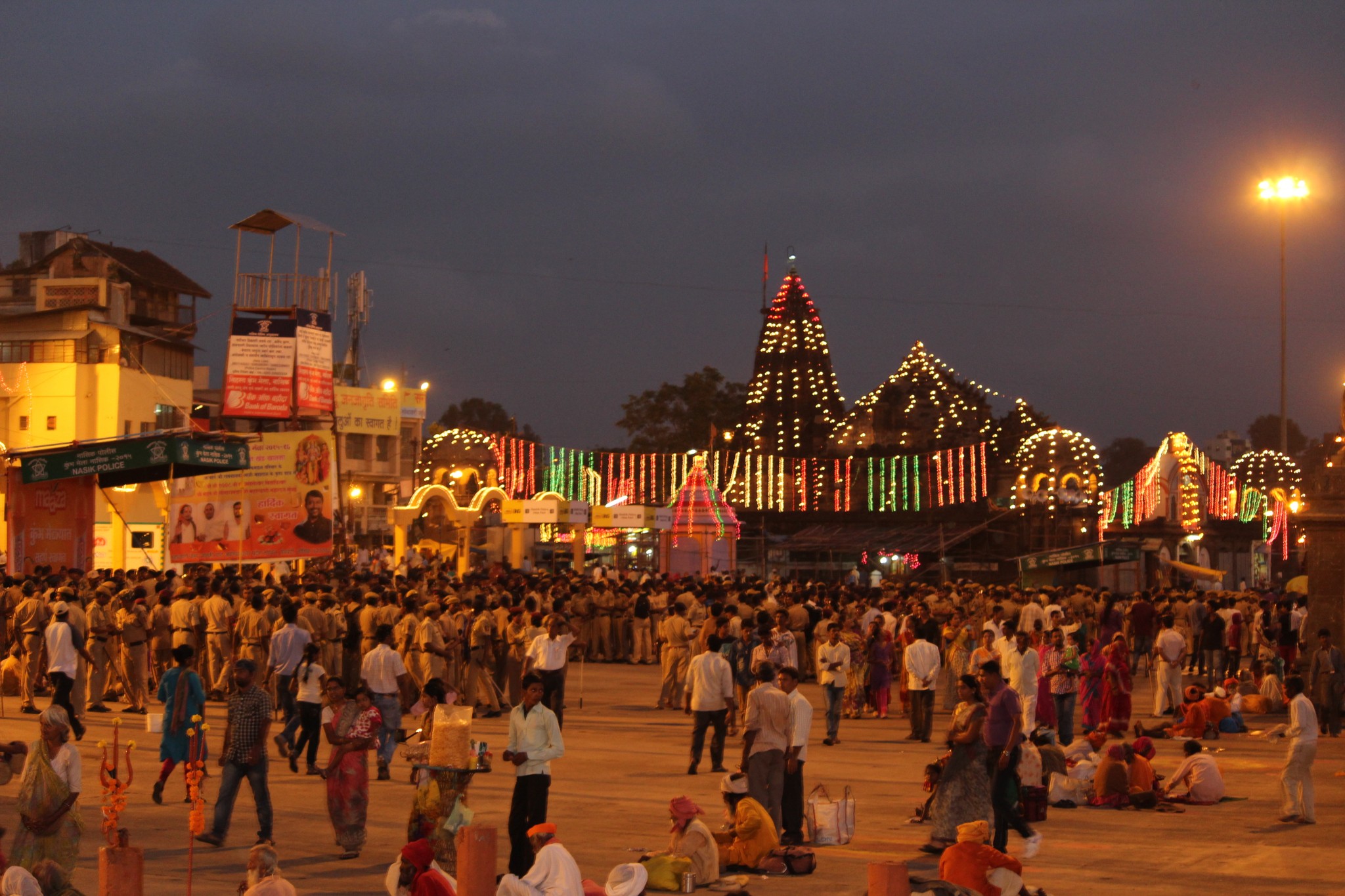 On the ghats, it was easy to lose oneself in the crowd. But it was not scary. It connected me to a larger entity where all the differences were washed away by the flowing water. Fear was lost in the crowd united by a larger purpose. I remained there for quite some time and then some more time. I did not take a full dip but did wet my feet. Everyone has their own reasons to visit the Kumbh. For me, it was to drown my fears and rub shoulders with some of the most audacious souls on earth.
-Chandan Chawla
Like this story? Or have something to share? Write to us: contact@thebetterindia.com, or connect with us on Facebook and Twitter (@thebetterindia).