From starting a Rural Sanitary Mart for villagers for buying toilet construction material on credit, to setting up vigilante committees for catching people defecating in the open, Rampur Panchayat left no stone unturned to become 100% open defecation free in just 4 months. All thanks to the pro-active 60-year-old mukhiya of the village, Nirmala Devi, and her incredible use of the Community-Led Total Sanitation (CLTS) approach.
Anil Shah, a local tea vendor in Rampur village of Bihar, decided not to serve tea to people who defecate in the open. His business went down for a while, but he said he would rather think about the welfare of his village than worry about a few rupees.
Just like Anil, a polio-afflicted young man, Dheeraj, took a pledge to stop open defecation in his village. Dheeraj found out that the polio virus can spread through open defecation and he's been working to stop this practice in his village. "I don't want any other human being to get this crippling disease," he says.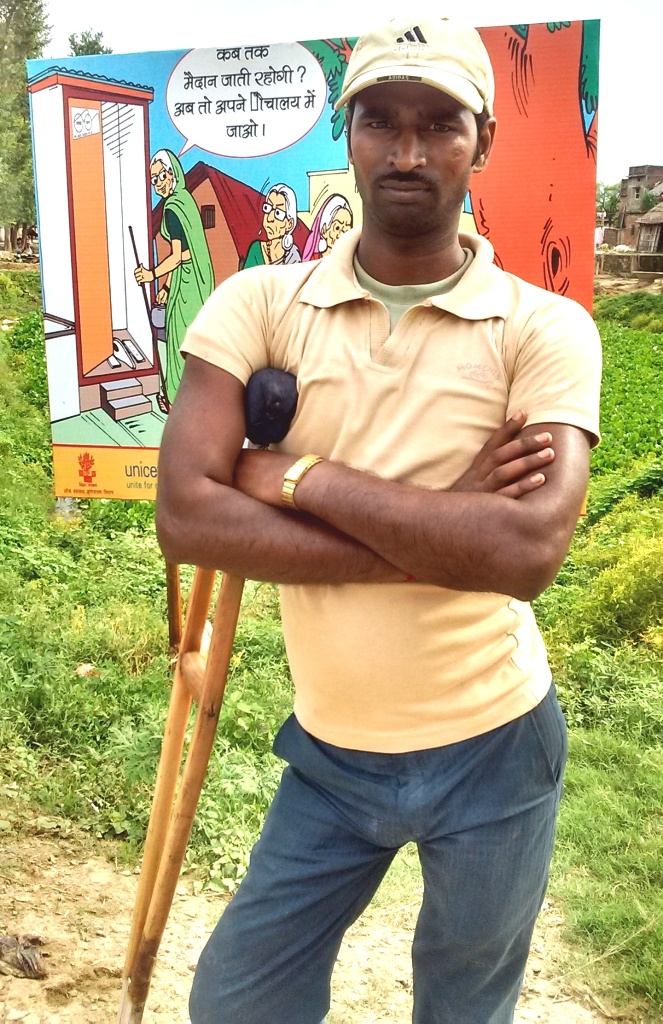 Anil and Dheeraj are just two examples among the thousands of villagers who have contributed to making Rampur panchayat 100 percent open defecation free in just four months since the launch of Mission Swachh Bihar in April, 2015. The panchayat created about 1100 toilets in just 25 days and made sure the villagers started using them regularly.
The two villages that fall under Rampur panchayat are Rampur and Fatehpur. These villages, with a combined population of about 10,000, were, till a few months ago, dealing with unsanitary conditions like other villages in India where there are hardly any toilets. According to the 2011 census, despite several attempts by the government, 75 percent of Bihar's population defecates in the open.
But thanks to the 60-year-old mukhiya of Rampur, Nirmala Devi, and the aggressive Community Led Total Sanitation (CLTS) approach adopted by the state, Rampur panchayat has set an incredible example with its safe sanitation practices.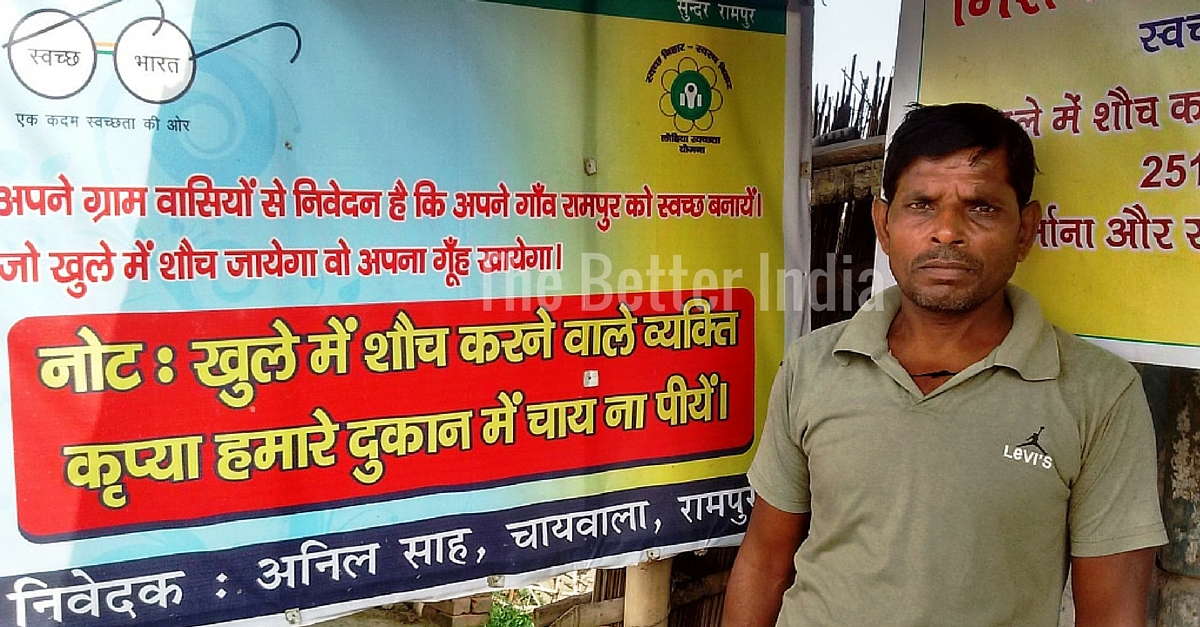 "It was very difficult to bring about a behavioural change among the villagers. They have been defecating in the open all their lives…introducing the idea of a toilet itself was a challenge," says Bishwanath Jha, the District Coordinator of this successful CLTS initiative.
Bishwanath was fully supported by Nirmala Devi and her dedication to free her village from the unsafe practice of open defecation. She, along with Bishwanath's team, started her job with first identifying the number of households without toilets and bringing this to the attention of the Water and Sanitation Department. This was followed by an extensive counselling programme for all households in the area. Team members spoke to the villagers about the importance of having a toilet in the house and focused on spreading awareness, especially among rural women.
"We spoke to the villagers about how they keep their daughters and sisters under the veil but send them to defecate out in the open. How does that make sense? Is that respectable? We thought if we wanted to bring a change, we first had to get the women on our side," says Bishwanath.
By the end of the awareness sessions, many households agreed to construct toilets in their houses. But this wasn't as simple to implement as it sounds.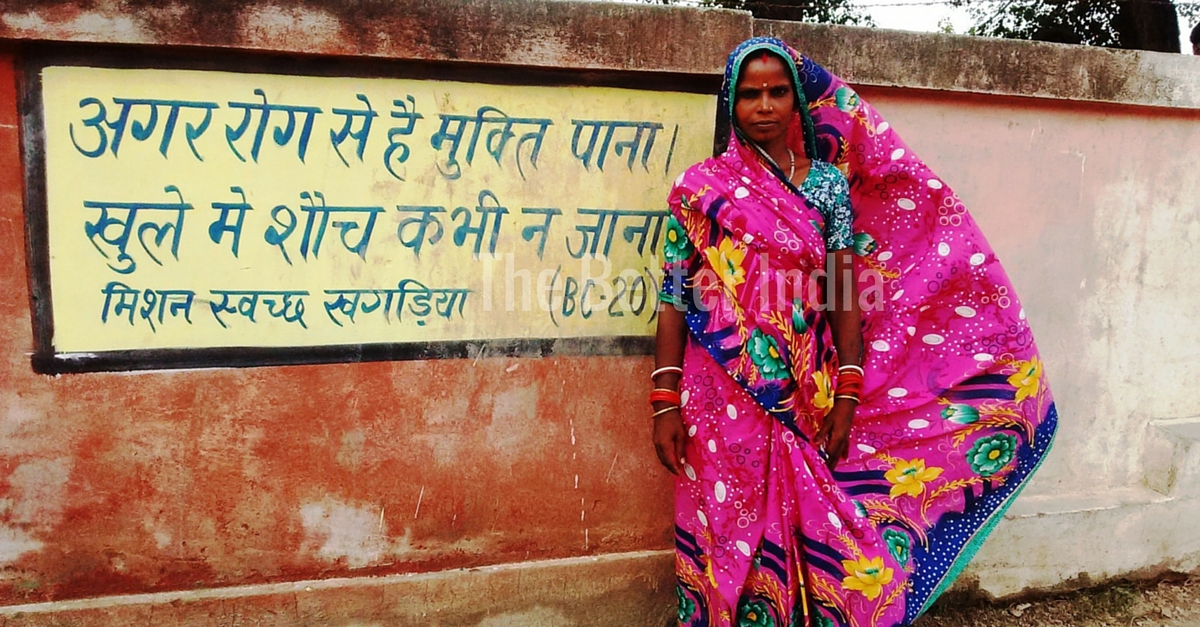 "It was very difficult to change the mindset but I was adamant on doing it. I had seen the girls and women of our village taking the unsafe pathways every day. Many got injured and there was always the danger of snakes and thieves. I thought that if I had to bring a change, I should start from my own house. I constructed a toilet in my house first and then launched the mission of safe sanitation in my village," says Nirmala Devi.
A big issue arose at the time of construction of toilets. Though the government had sanctioned an amount of Rs. 12,000 per toilet, the money was to be given only after the construction of the toilet was complete.
Many households were not ready to spend money from their own pockets. This is when Bishwanath introduced the Rural Sanitary Mart (RSM) – a one-stop shop for all construction material related to toilets.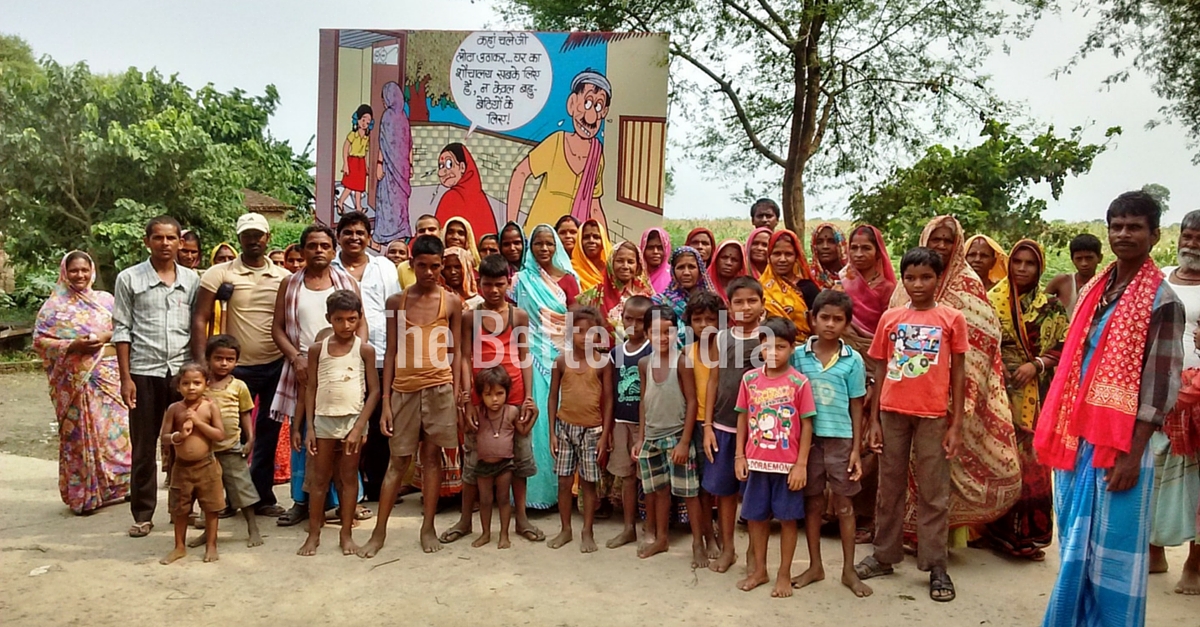 Opened in a local school compound, RSM enabled villagers to buy toilet construction material on credit and pay the money when they got it from the government.
In order to ensure that the toilets were constructed soon, the CLTS team started putting pressure on the villagers by telling them that if they didn't construct the toilets within a month, they wouldn't be given the sanctioned money from the government.
"Though we had to give the money anyway, our warning worked. The village people thought that eventually they'll have to construct a toilet anyway, so why not do it now to avail the government benefit," says Bishwanath.
But, even after the construction of toilets, many people continued to defecate in the open. It was crucial to defeat this practice and the CLTS team kicked into high gear to deal with this problem.
The team formed Nigraani Samitis (vigilance committees) with the help of some villagers. Nirmala Devi went door-to-door to spread awareness about safe sanitation. She helped the CLTS team to connect with the villagers and made sure that the volunteers kept an eye on the offenders. The members of these Nigraani Samitis took the responsibility of ensuring that no one defecated in the open. The Samiti members would start clapping and shouting as soon as they saw an offender.
The Nigraani Samitis started their work early in the morning at 4 am, but a few people changed their defecating time to even 2:30 or 3:00 am. Then, Bishwanath and the members of the Nigraani Samitis decided to stay up overnight. The Samiti members started taking shifts of two hours each to keep a look-out for offenders.
"If the government will ask us to go and assist neighbouring villages become ODF, we will all participate wholeheartedly. We do not want anyone to practice this disgusting habit anymore," says Nirmala Devi.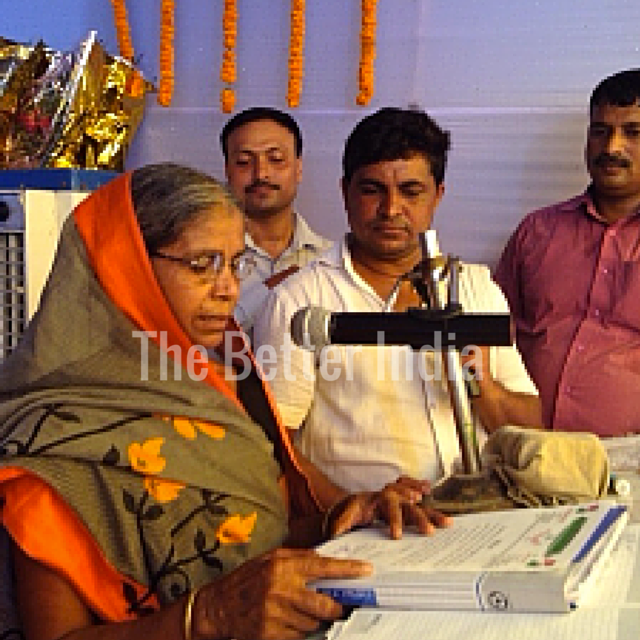 There are currently about eight Nigraani Samitis with 10-15 members each who ensure that no one defecates in the open.
Bishwanath recalls an incident where one household didn't have a toilet and the family had a guest over from a different village. Since there was no toilet in the house, they asked him to go in the fields for defecation. When the women of the village saw the man defecating in the open, they raised an alarm and chased him back to the house. The man told his hosts that he would never return to their house till they constructed a toilet. Eventually, that family had no choice but to build one.
Thanks to the determined efforts of the CLTS team and many villagers, Rampur panchayat continues to enjoy its open defecation free status. The villagers now impose a strict fine of Rs. 251 on anyone found defecating in the open.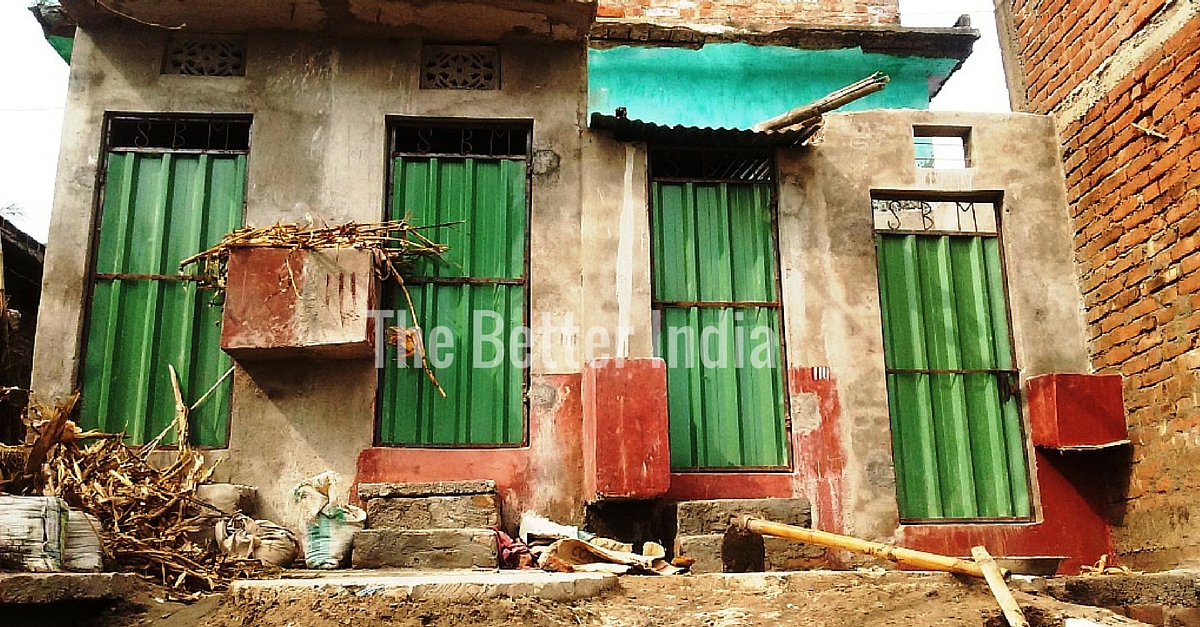 Another CLTS initiative involves educating schoolchildren about good sanitation practices and enlisting their help in getting family members to change their behaviour.
We hope the success story of Rampur panchayat will inspire other villages to replicate this model and adopt the practice of safe sanitation.
Like this story? Or have something to share? Write to us: contact@thebetterindia.com, or connect with us on Facebook and Twitter (@thebetterindia).