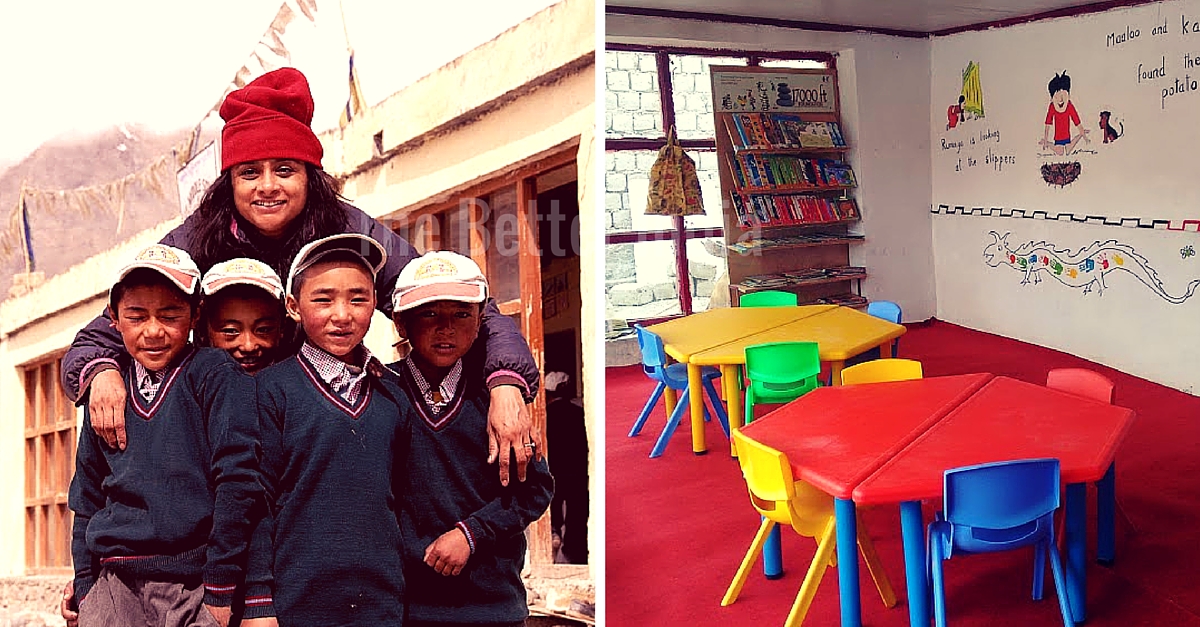 Even as 100 eager children in one of the remotest schools in Ladakh waited, she came bearing gifts – 1500 kg of school equipment carried by 25 horses in -20 degree C temperatures over 3 mountain passes. Meet Sujata Sahu, who took education from New Delhi to Leh, and much beyond.
For the 100 eager children waiting in one of the remotest schools in Ladakh, she came bearing gifts – 1500 kg of school equipment carried by 25 horses in -20 degrees C temperatures over 3 mountain passes. Meet Sujata Sahu, who took education from New Delhi to Leh, and much beyond.
Sujata Sahu was walking, quite literally, with her head in the clouds. She was on a solo trek in high-altitude, bone-chilling, barren Ladakh, and she was about to have an experience that would change her life forever.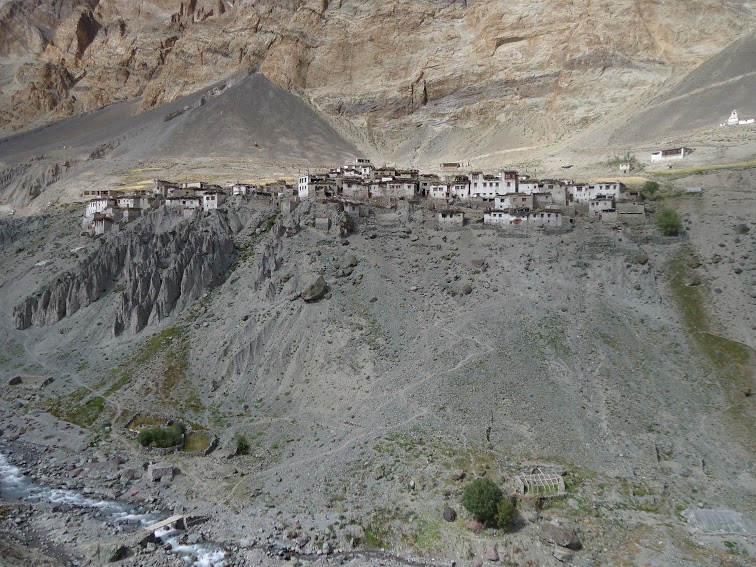 "As I was trudging along alone, struggling against the high altitude, with nothing but barren mountains for company, I suddenly came across two local women going the other way. What I heard from them blew my mind. These two ladies were teachers and were walking back to Leh from their school (their journey would take them a day-and-a-half of a walk and a few hours of a ride hitched from a passing vehicle). The reason for their journey? They were going to Leh to get mid-day meal supplies and uniforms for their children. Their commitment and the simplicity with which they accepted their 'other duties,' simply amazed me."
Sujata was no stranger to teaching herself. A US-returned techie, she had started teaching at Sri Ram School in Delhi because she was passionate about education and children. But that was the city. Here in Ladakh, "I ran into tiny schools (schools that had just a handful of children), each with families and children eager to learn."
"They were going to schools with bare minimum infrastructure and struggling with the tough English-based curriculum. Their resilience, commitment, and overall peaceful and happy countenance, despite the extreme difficulties that they face daily, made me want to come back and do something to improve education, specifically in remote areas."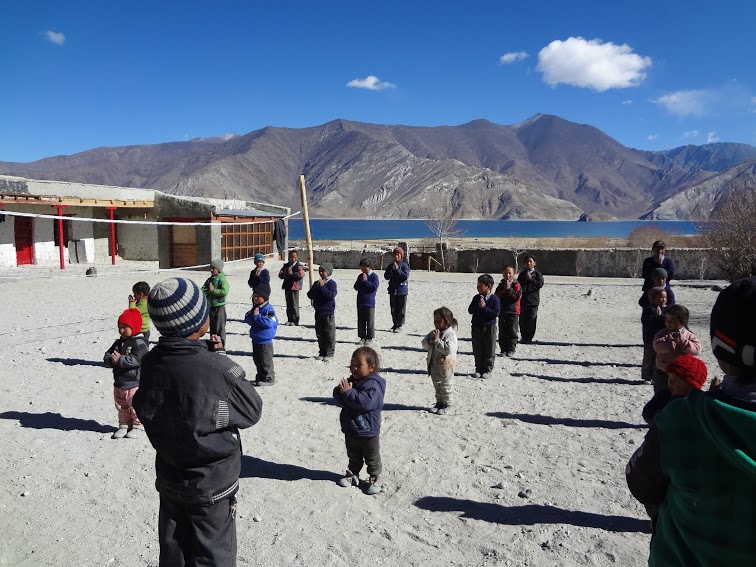 Sujata came back to Delhi and spoke with her husband Sandeep Sahu, an avid trekkie who had encouraged her to travel to Ladakh in the first place. "Later in the winter, when temperatures had dipped to -15 degrees, I, along with my husband and our friend Dawa Jora, visited a very remote school in a village called Lingshed, a journey that took us 3 days to trek, going down a treacherous steep pass at an altitude of almost 17000 ft. We had school children waiting in a line on the other side of the mountain, waiting for us to reach. We were carrying books, clothes, sports materials, and a lot of other equipment for these children on the backs of 20+ donkeys and horses. People, and especially children from these villages, who don't have any occasion to leave, are exposed to just the mountains and streams surrounding them, with no idea of the outside world or the people inhabiting it."
"I remember sitting with the children and wondering how they could even hope to relate to the things referred to in their textbooks. So many vegetables and fruits, the presence of roads, streetlights, buildings, elevators, so many birds and animals, cars, trains, people from other places, electricity, television, shops, electronic gadgets, the list is endless. I was quite amazed, moved and yet completely inspired by their lives and simplicity. That was the seed that gave birth to 17000 ft Foundation."
"The name was inspired from the Pass that we crossed on foot to reach Lingshed. The three of us then conspired to start 17000 ft Foundation to impact people from remote villages."
But wanting to work in remote areas of Ladakh is one thing and actually putting a plan into action is another altogether. The challenges of terrain, weather, altitude and general hardships in remote areas made it difficult for them to even think of a long term solution. They were told in no uncertain terms, even by local Ladakhis, that they were mad to think of reaching remote villages. "It took us a year to finally put a model in place that would work, be impactful and also be long term. Our biggest eureka moment came when we chanced upon the technology platform put together by Akshara Foundation, the Karnataka Learning Platform, a platform that put all the schools of Karnataka in one map to enable the local administration to monitor these schools."
"We felt that if we could similarly map all the schools of Ladakh and enable trekkers and travellers to find them on their trips, we could reach out to these villages and offer the help that was needed."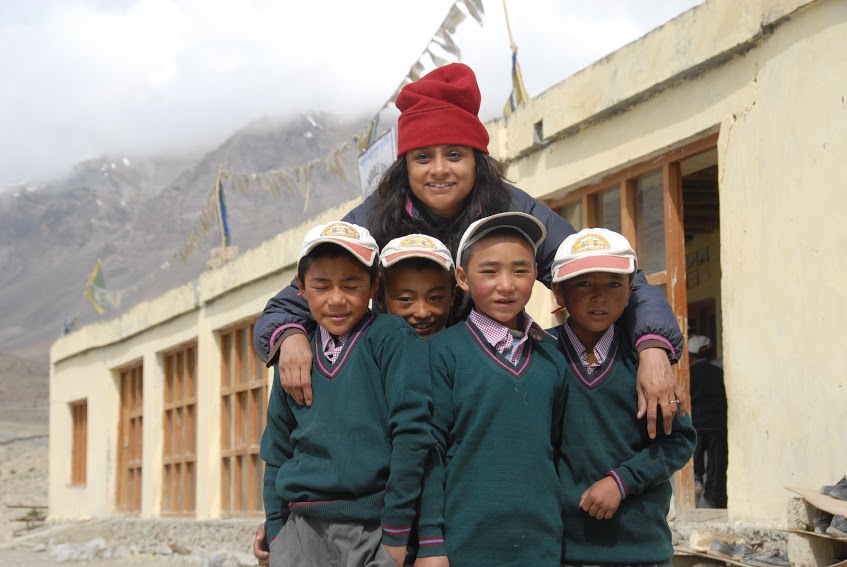 "That idea gave us the impetus that we needed to kickstart our programs. Trying to impact villages in the harshest and remotest of villages of Ladakh was daunting to start with, but finding a way to involve outsiders made the task that much more approachable. When we were donated our first set of 20,000 books by Pratham Education Foundation and 10,000 books from Scholastic India, we knew that we could push forward."
So what does the 17,000 ft Foundation do exactly? Their primary focus is to provide better opportunities for indigenous tribes of very remote and isolated villages of Ladakh, in an attempt to slow their desperate migration to far away cities in search of a better life. "We work within existing ecosystems to improve and transform lives right at the remote villages. To this effect, our programs work to improve schools and education in remote villages, provide income opportunities for the people there and involve local youth and communities to contribute back to their villages," says Sujata.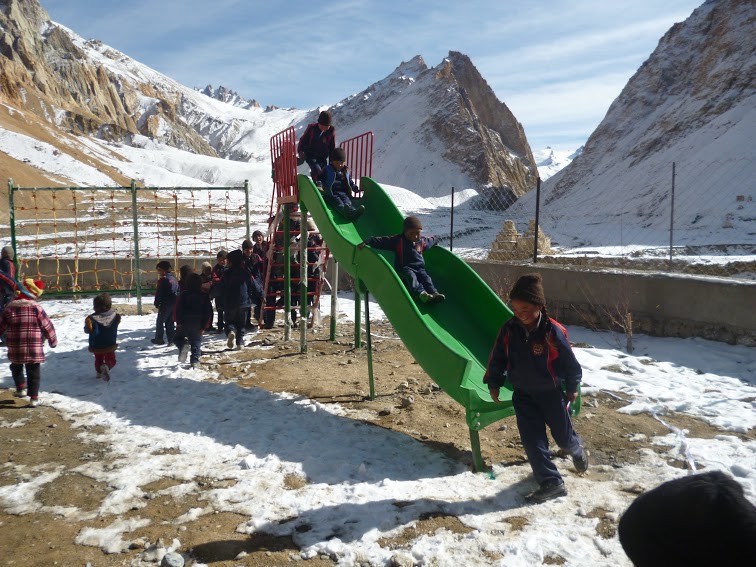 The Foundation's programs basically revolve around three main initiatives:
MapMySchool is a technology platform connecting remote villages of Ladakh to the outside world, enabling trekkers and committed travellers to contribute. The Foundation has successfully geo-mapped 1000 remote village schools of Ladakh.
The Yountan Project is aimed at improving education at the schools. The team sets up libraries and conducts periodic reading programs directly at the schools. They improve infrastructure by setting up playgrounds, furniture, etc.
"We also train hundreds of teachers annually to adopt newer pedagogy and help improve student learning outcomes at the school. We have successfully set up 100 libraries, improved infrastructure in 15 schools, and trained 500+ teachers so far. Our library programs have now been adopted across 300+ schools," says Sujata.
Volutourist@17000ft is a way for outsiders to contribute to the Foundation's programs. It is a way by which committed travellers can choose to travel off the beaten path, become volunteers in the Foundation's structured programs and also contribute to a remote school while on vacation. Voluntourism also forms a revenue stream for 17000 ft by which they are able to sustain their backend costs. "We have 10 day, 16 day and 1 month programs for Voluntourists. We have successfully sent 150 voluntourists to 60 remote villages so far, all of which have received visitors for the first time," adds Sujata.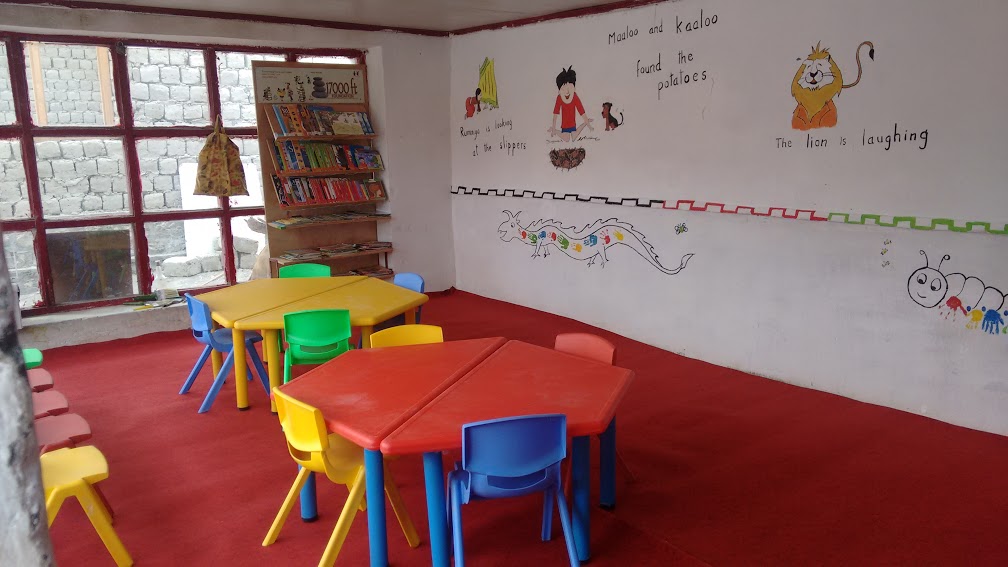 Sujata feels 17000 ft Foundation has just touched the tip of the iceberg with its interventions. She has ambitious plans for its future.
"Along with our expansion into Kargil District, we hope to move into other geographically areas, which have similar problems of remoteness and isolation but also have tourism potential. In particular, regions like Lahaul-Spiti, remote regions of Uttarakhand, Sikkim and the northeastern belt."
"Our Kargil project, the first of our geographical expansions has already started as of April 2015. Also, given our presence across 200 villages of the region, we are best positioned to help people of remote villages find avenues for income generation, as well as develop the skills of youth from remote villages to contribute back to their villages."
If you would like to know more, you could visit the 17,000 ft Foundation website: http://www.17000ft.org/
Like this story? Or have something to share? Write to us: contact@thebetterindia.com, or connect with us on Facebook and Twitter (@thebetterindia).
We bring stories straight from the heart of India, to inspire millions and create a wave of impact. Our positive movement is growing bigger everyday, and we would love for you to join it.
Please contribute whatever you can, every little penny helps our team in bringing you more stories that support dreams and spread hope.