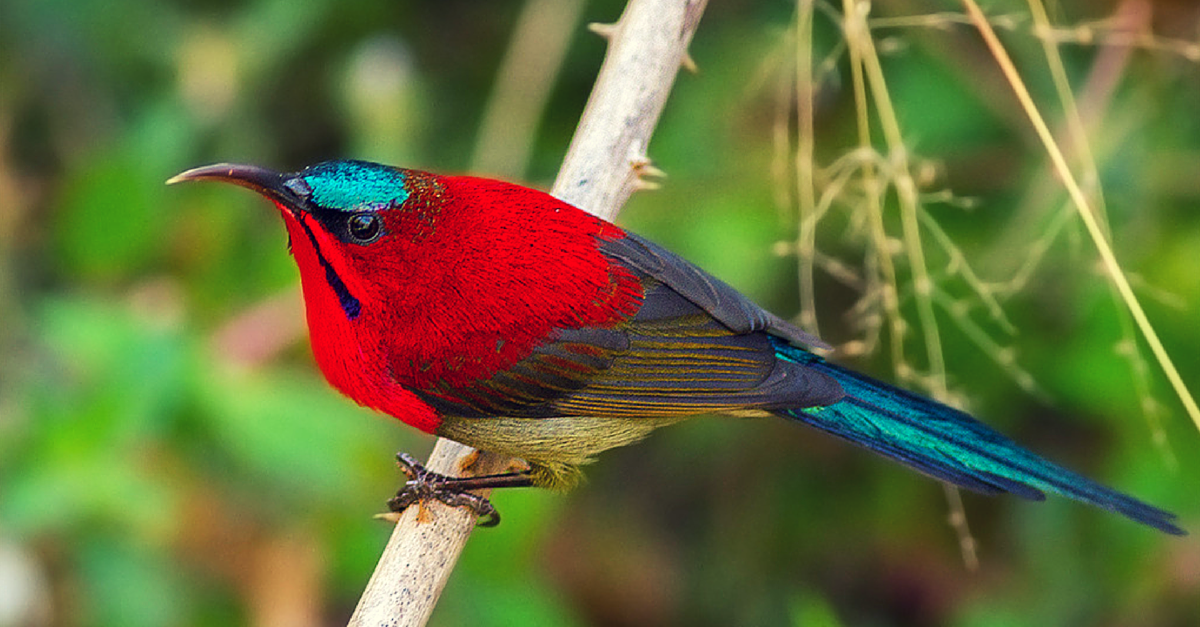 When was the last time you saw a bird closely? Or listened to a beautiful bird song? With this list of amazing bird sanctuaries in the country, it's time to wake up the bird watcher in you, and go explore.
When was the last time you saw a bird closely? Or listened to a beautiful bird song? With this list of amazing bird sanctuaries in the country, it's time to wake up the bird watcher in you, and go explore.
Remember the days when you got up in the morning to the call of a variety of birds in your neighbourhood? The koel's mesmerising song and the crow's disturbing caws? That was much before we became surrounded by concrete on all sides and waking up to honking cars became the norm. The only bird songs that many of us listen to now come out of alarm clocks!
So, if you want to see birds in abundance, or wish to be amazed by the music they create, visiting them in their natural habitat seems like the only option. And for that, there are many bird sanctuaries across the country, which offer nothing less than a treat – both for bird watchers and adventure lovers.
But before you start packing, here are a few pointers in case you're an amateur birdwatcher venturing out for the first time: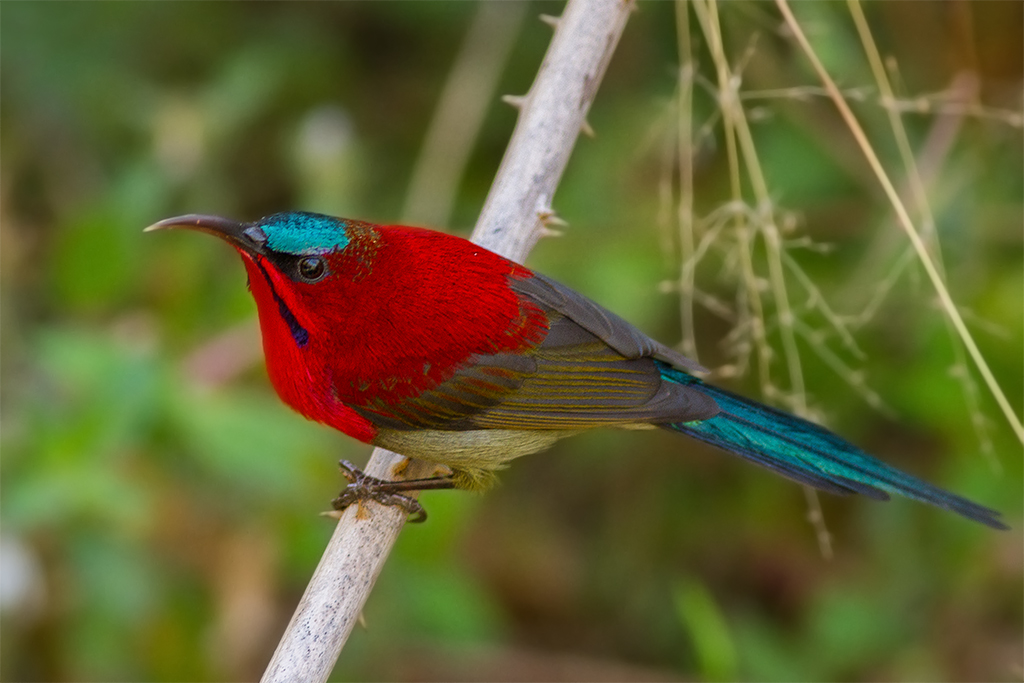 Photo Credit: soumyajit nandy/Flickr
1. Take a good pair of binoculars
2. A field guide with illustrations is a must.
3. Go with a bird-watching group. The more sets of eyes and ears, the better.
4. Make sure you respect the birds and their habitat.
Here you go:
1. Jim Corbett National Park, Uttarakhand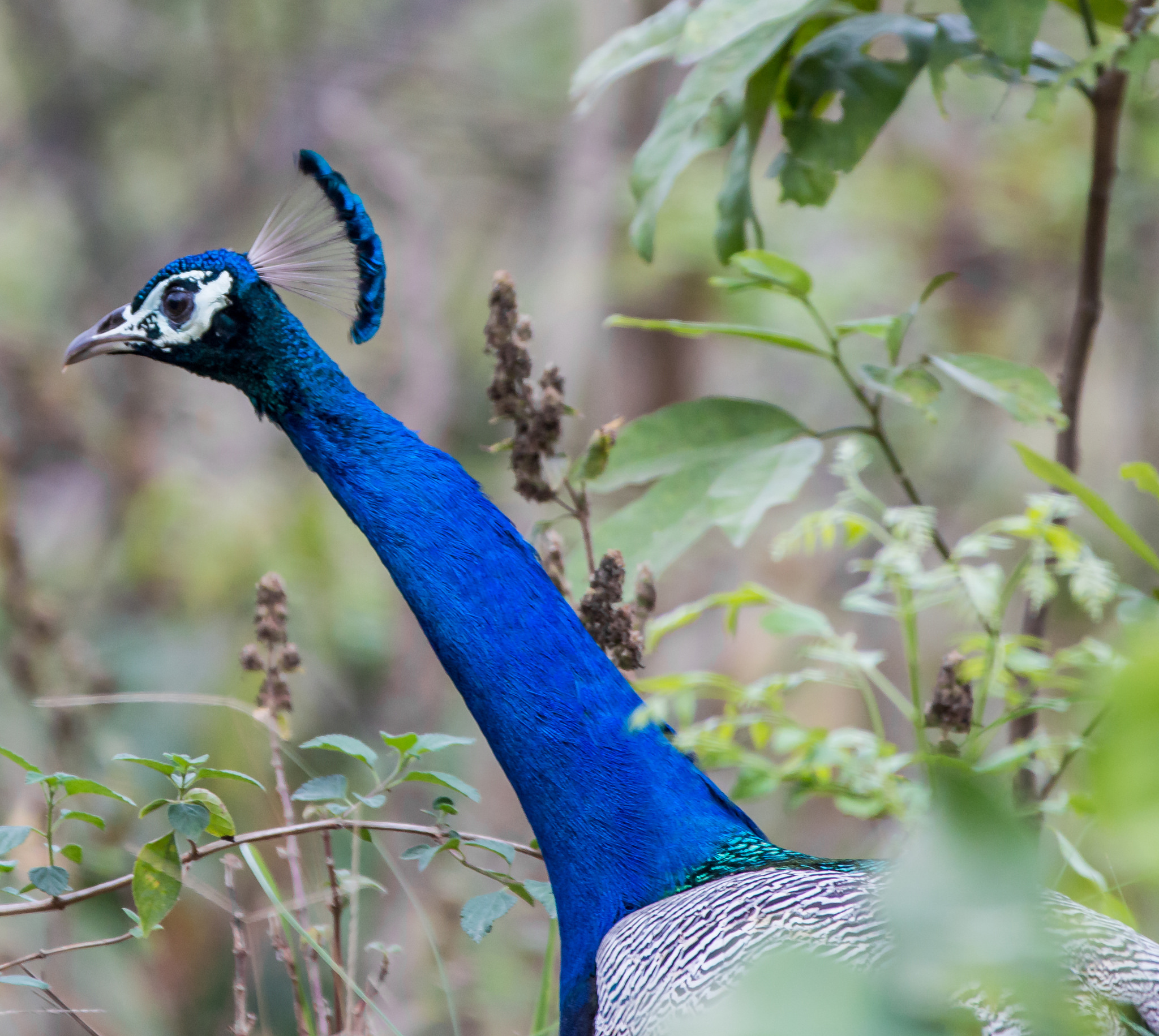 Photo Credit: Roshan Panjwani/Flickr
The oldest national park of the country, Jim Corbett National Park is a paradise for bird watchers. Located in the Nainital district of Uttarakhand, the park is an eight hour drive from Delhi and is known to host more than 500 species of bird.
For some, the beauty of the park lies in listening to the endless choir of bird songs, and for others it is the varied landscape — a mix of dense forests, grasslands and hilly vegetation. Mid-March to April-end is the best time to be in the park, followed by the winter months when the chances of spotting migratory birds increases. The Solluna Resort and Kalagarh Dam are some of the best places to find birds inside the park.
"Waking up to the trilling of multitudinous bird calls, we stepped into a magical realm ruled by plum-headed parakeets, magpie-robins, bulbuls, chestnut-headed bee-eaters and the stunning paradise flycatchers. Assailed from all directions by the raucous, shrill bird calls, our excitement knew no bounds as it was a treat to us," a group of naturalists were quoted saying in The Hindu, after their recent trip.
For more information, visit here.
2. Bharatpur Bird Sanctuary, Rajasthan
Photo Credit: Peter Steward/Flickr
Rajasthan's Bharatpur Bird Sanctuary, also called the Keoladeo Ghana National Park, is known for being a "bird paradise." An extremely popular tourist destination, Bharatpur is famous for the many exotic and endangered birds that migrate there during winter ever year. Situated on the Agra-Jaipur road, the park is just a three hour drive from Delhi and boasts of over 300 bird species.
The sanctuary is a delight to be in. Trained cycle rickshaw pulling guides make sure that you take back the best experience, and the paved walkways are helpful for an easy trek. It is a man-made wetland and the national park has also been declared a world heritage site. Several species of cranes, pelicans, geese, ducks, eagles, and a lot more birds are found there. August to November are the ideal visiting months to find resident breeding birds, and October to February for migrant birds.
"This is the only national park which one can explore on cycles and rickshaws, making the jungle experience a singularly intimate one," a traveller was quoted saying in the Business Standard.
For more information, visit here.
3. Chilka Lake Bird Sanctuary, Odisha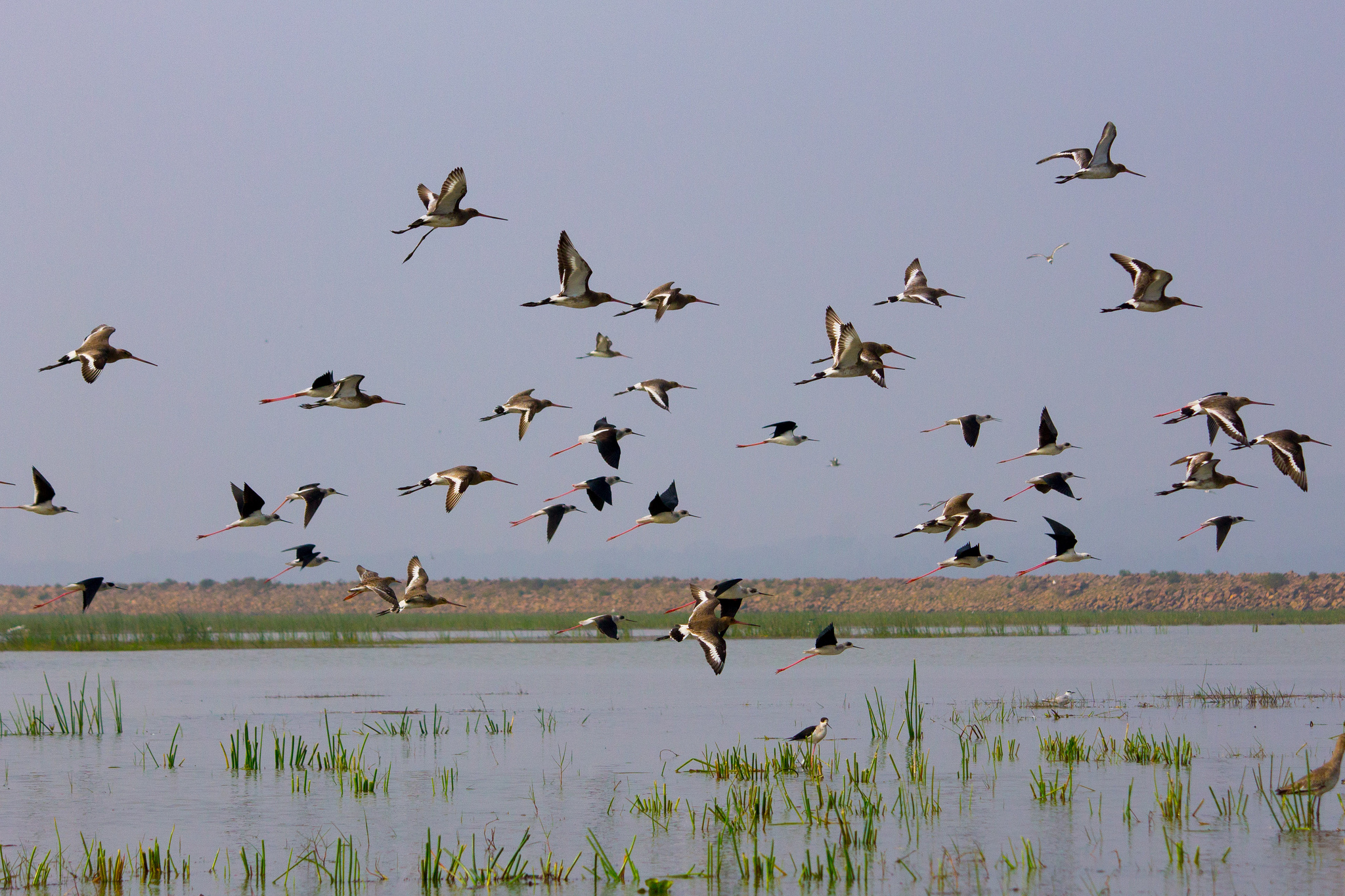 Photo Credit: Aditya Bhattacharjee/Flickr
The Chilka Lake Bird Sanctuary near Puri, Odisha, has Asia's largest inland sea water lagoon — the Chilka Lake. It is a pear-shaped lake, spread over an area of 1,100 square kilometres and serves as the largest wintering ground for migratory birds. Bird watchers keep coming back to this loved destination as it is home to some of the most unique species like sea eagles, greylag geese, and purple moorhen. Chilka proudly hosts the world's largest breeding colonies of flamingos as well. The lake has many small islands, of which the Nalabana Island, Mangalajodi and Kalupadaghat Islands are must visits for a spectacular view of some beautiful winged guests. The sanctuary is around 120 km from Bhubaneshwar and the migrating birds flock to the lake from October to March. Boat cruises are the best way to explore the sanctuary, and they form a unique part of the adventure.
"Around 7.62 lakh birds of 172 species visited the blue lagoon this year," Divisional Forest Officer (DFO) of Chilka Wildlife Division, Bikash Ranjan Das was quoted saying this year.
For more information, visit here.
4. Sultanpur Bird Sanctuary, Haryana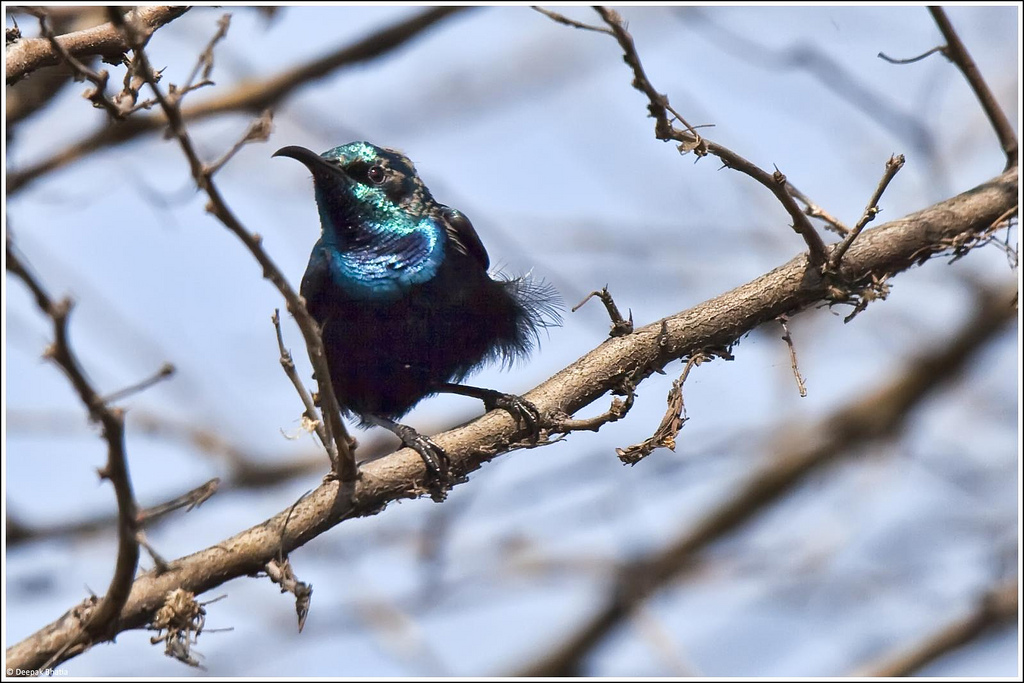 Photo Credit: ZeePack/Flickr
Located in Gurgaon, the Sultanpur Bird Sanctuary hosts some of the most colourful bird species. Just an hour's drive away from Delhi, this sanctuary too is famous among bird lovers as it is chosen by many migratory birds as their stop every year. Some of the popular finds here include Northern Pintail, Greater Flamingo, Common Teal, and Siberian cranes. It has a shallow freshwater lake called the Sultanpur Lake in which several birds can be spotted. The sanctuary hosts approximately 250 bird species, and once again, winter is the best time to visit if spotting migratory birds is the reason why you are going.
"Sultanpur Bird Sanctuary makes for a nice weekend break from Delhi in the winters, whether you are a birder or just looking for a day in nature's lap without travelling too far away from the city," says a traveller on her blog.
For more information, visit here.
5. Nal Sarovar Bird Sanctuary, Gujarat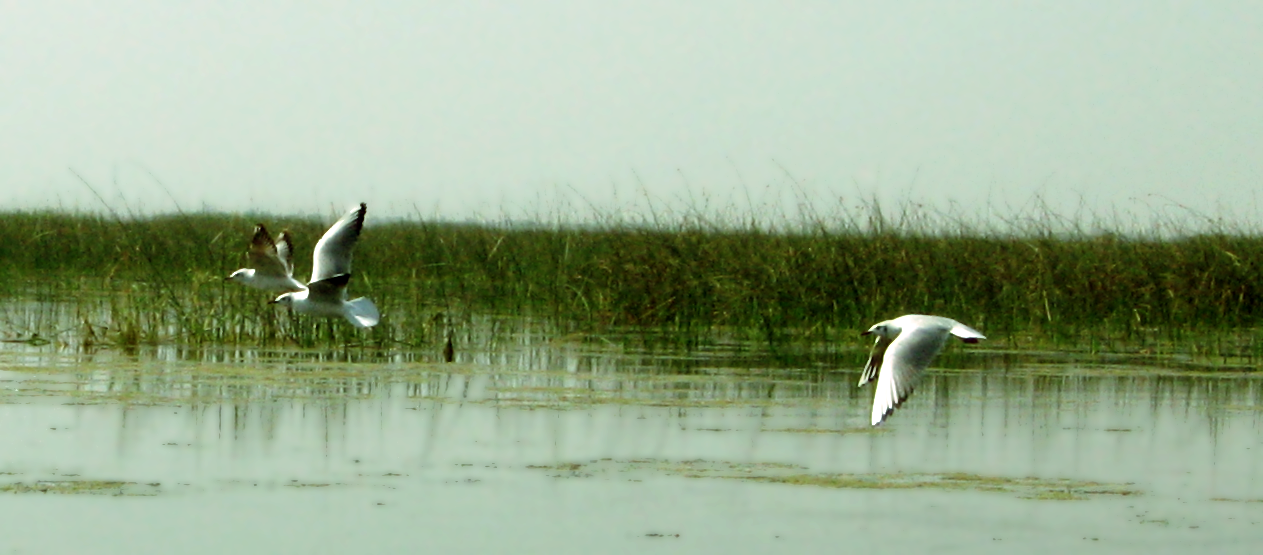 Photo Credit: Praveen Tirumandyam/Flickr
Located in Ahmedabad, Gujarat, this is one of the largest wetland bird sanctuaries in India. The sanctuary is famous for Indian Owl, and rare bird species like Spoonbills and Small Grebes. An interpretation centre called 'Abhiruchi Kendra' has been developed in the sanctuary by the forest department, where 225 types of birds have been recorded. The place is a birdwatcher's delight from November to February.
"I didn't expect to witness such beauty. It was definitely one of my most beautiful winter evenings. After all it's not every day that one gets to see thousands of migratory birds settling down with a breathtaking orange sun setting in the background. The only sound: flapping of wings and the sound of ripples when the oar of the boatman gently caressed the water. Bliss," marvels a bird lover on his blog.
For more information, visit here.
6. Kumarakom Bird Sanctuary, Kerala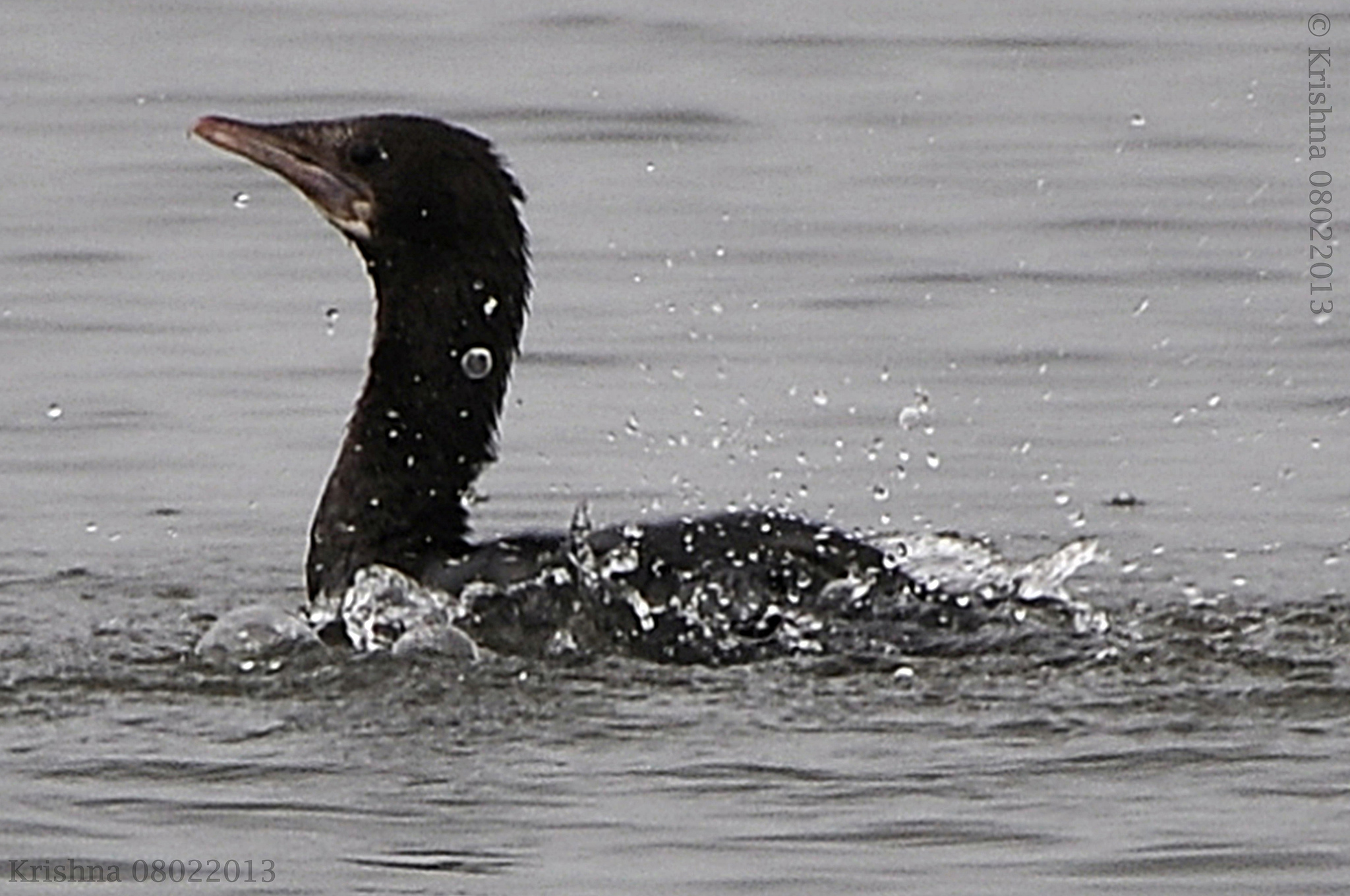 Photo Credit: Krishna Kumar/Flickr
Breathtaking lush greenery and flocks of some of the most awesome birds — Kumarakom Bird Sanctuary, set in the backwaters of Kerala — is a picturesque destination for bird watching. It is a part of Vembanad backwater labyrinth which is located 80 km away from Kochi. While it is a loved migrating destination for birds like Little Cormorants and Pond Herons, local birds like cuckoo, owl, egret, heron and the water duck are also a major part of the attraction. The sanctuary provides houseboats for birdwatching which adds on to the fun. The best time to visit is between June and August, and between November to February for migratory birds.
"A Malabar Whistling Thrush was expressing his 'Morning Ragas', so melodious that I had his tune recorded on my cell phone," remembers an enthusiastic traveller.
For more information, visit here.
7. Eaglenest Sanctuary, Arunachal Pradesh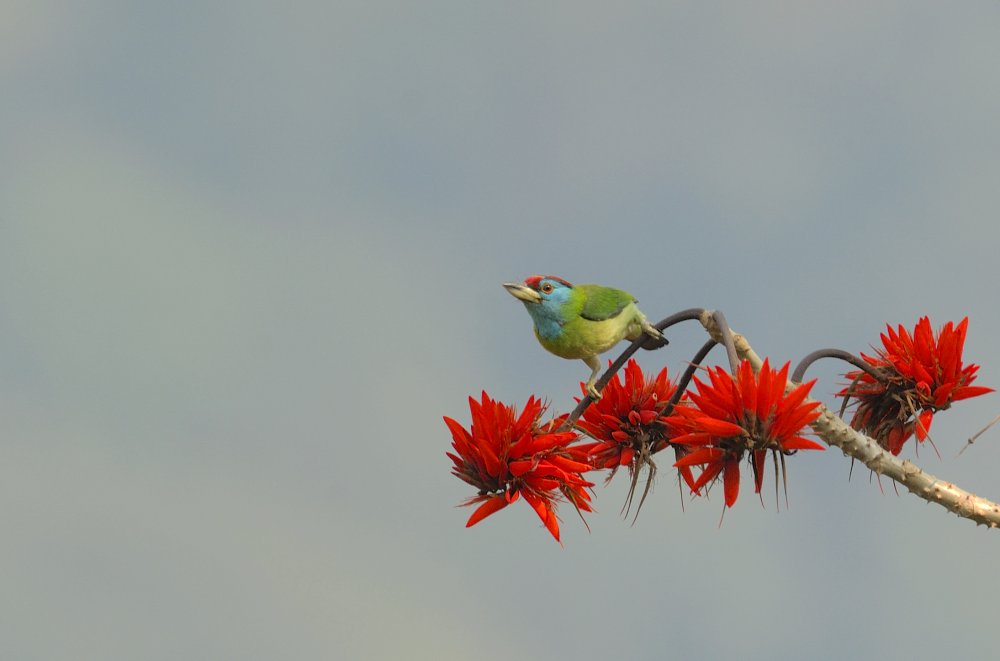 Photo Credit:Yathin/Flickr
Having recently been brought into mainstream attention by Ramana Athreya, well-known bird watcher and astronomer, the Eaglenest Sanctuary is suddenly packed with the who's who of the bird watching world. An impressive 454 species have been recorded in the area. Eaglenest is the site where Bugun Liocichla, an endangered bird, was first discovered in 1995 and again observed and described in 2006 by Ramana Athreya. BirdLife International has designated Eaglenest as an 'Important Bird Area,' with Blyth's Tragopan identified as a vulnerable species of the area. Visit between November and May and be amazed by the beauty of the birds there. The Lama Camp is one of the famous base camps there where birds can be easily spotted.
"It was a beautifully clear morning as we birded our way down the southern side of the pass to Sunderview Camp. On the walk down to the camp, we saw Hume's bush warbler, nutcracker and a cracking group of golden-breasted fulvetta," informs a traveller here.
For more information, visit here.
8. Lava and Neora Valley National Park, West Bengal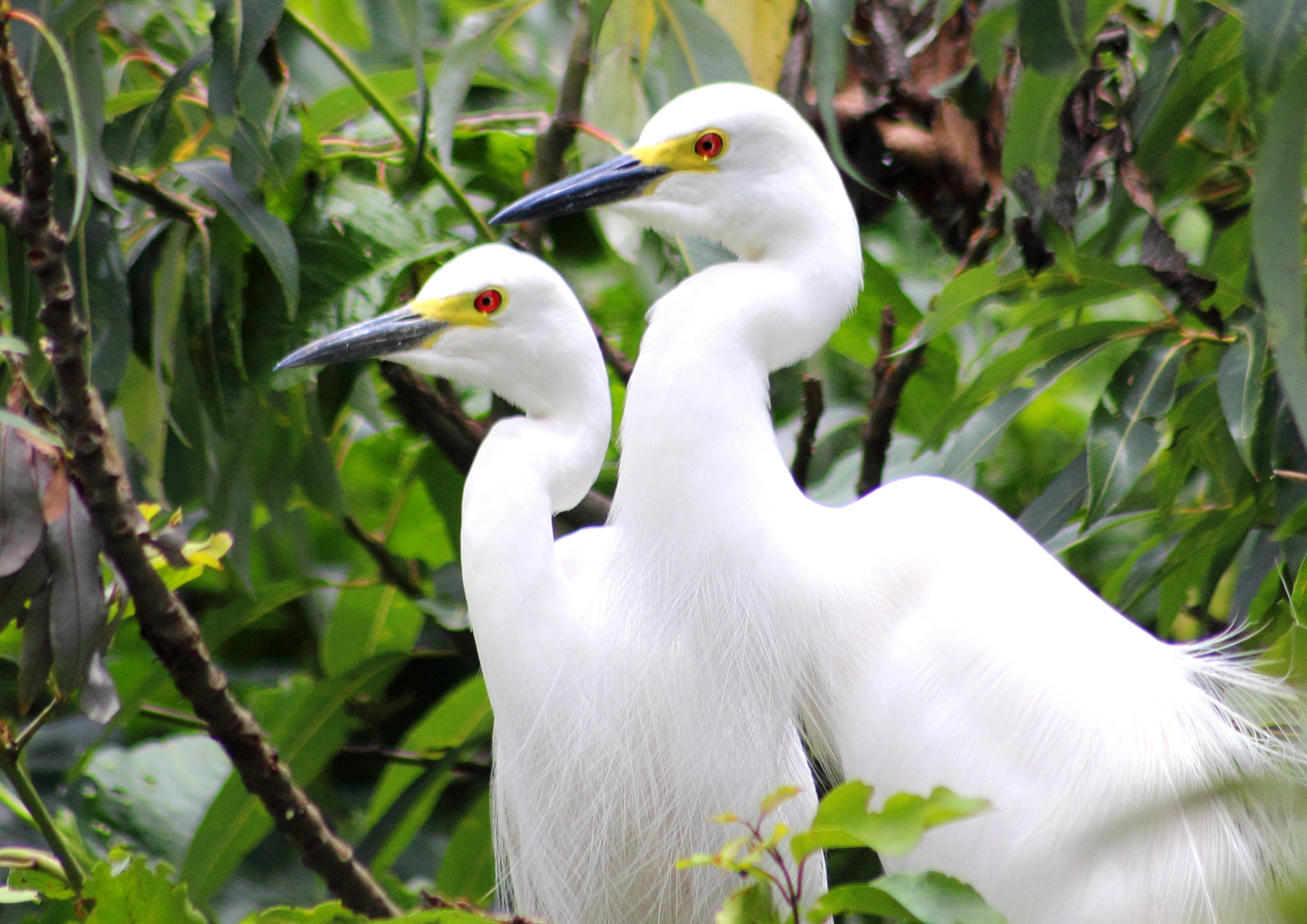 Photo Credit: Pavan/Flickr
Lava and Neora Valley is awe inspiring for bird watchers…although the greenery is so thick that one has to literally peer in to spot birds!! But the variety and range is beyond spectacular. The Algarah Road in Lava is considered to be the best "birding mile" of India. Lava and Neora Valley is home to several rare species such as the Satyr Tragon, Rufous-throated Partridge, the White-Tailed Robin, and the Rusty-bellied Shortwing. There are about 265 species of birds in the park, which remains closed for three months during the monsoon season.
"It was indeed a beautiful trail through the forest — shady, cool and full of birds call," points out a traveller.
For more information, visit here.
9. Thattekad Bird Sanctuary, Kerala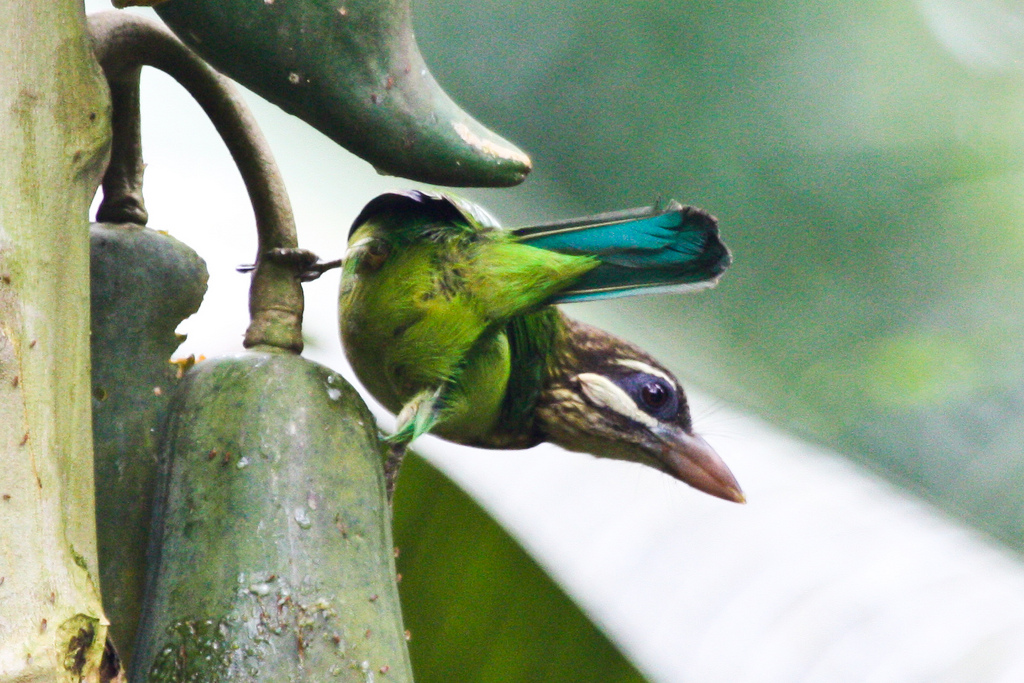 Photo Credit: Ken-ichi Ueda/Flickr
Noted ornithologist Salim Ali called it "the richest bird habitat on peninsular India." Thattekkad, the first bird sanctuary in Kerala, is inhabited by many beautiful species of birds such as the Oriental Darter, the Indian Hawk Cuckoo and the brilliant Ceylon Frogmouth. The sanctuary is a habitat for different varieties of cuckoos as well, and a section of it is known as 'Cuckoo Paradise.'
"…spotted a beauty perched in a distance. The blue dot, as we could see , was the Small Blue Kingfisher," remembers a blogger.
For more information, visit here.
10. Ranganathittu Bird Sanctuary, Karnataka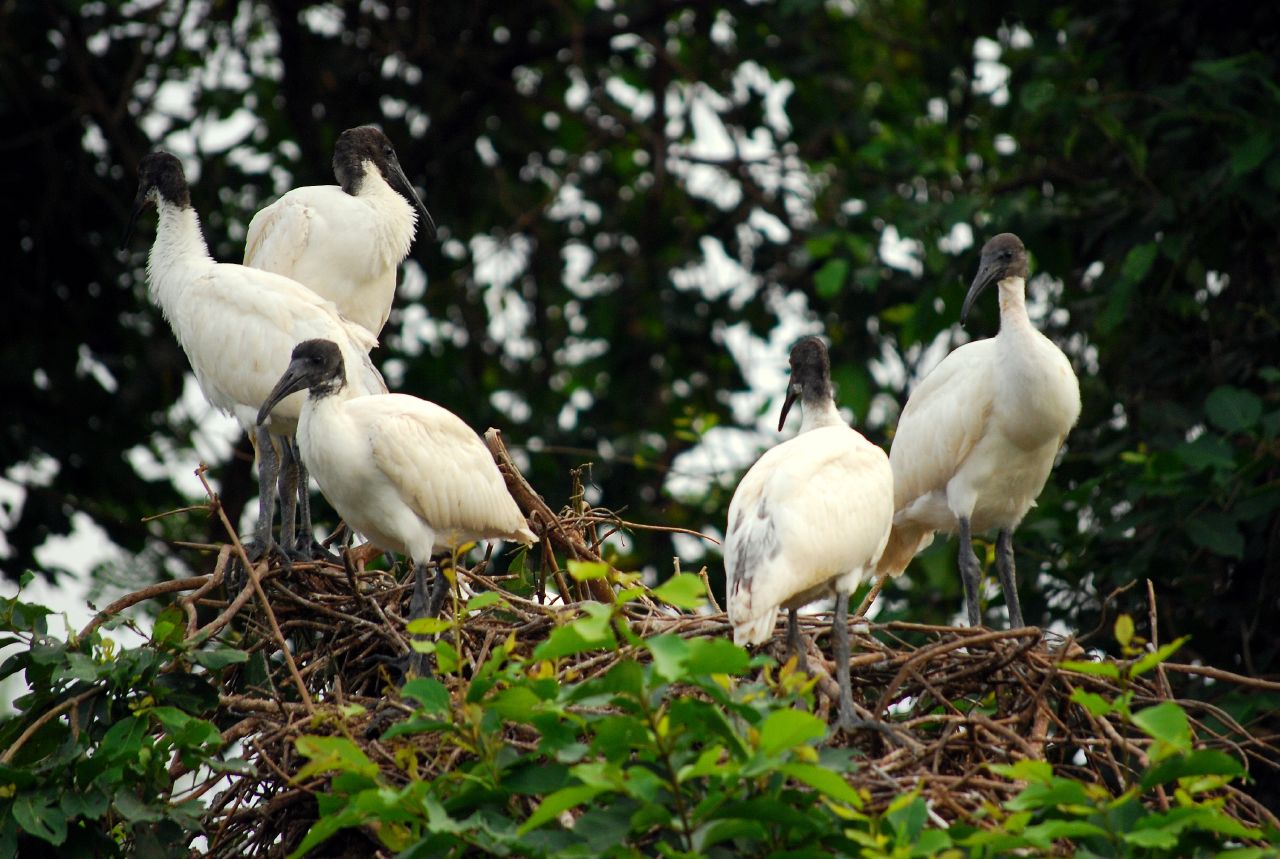 With boat rides taking visitors very close to the birds, Ranganathittu Bird Sanctuary is an admired destination among bird lovers. Located near the banks of the Kaveri River in Karnataka, many exotic migratory birds can be found here — like the egret, partridge and heron. When visiting Mysore, tourists should make sure that they get a chance to go to the sanctuary as well since it is located only 19 km from there. January to September is the best time to visit the park.
"We were on the Kaveri, in a boat, no other humans around but us and the boatman, and, on the trees around, on the islands, were perched, literally birds of all feathers," says a visitor.
For more information, visit here.
Like this story? Or have something to share? Write to us: contact@thebetterindia.com, or connect with us on Facebook and Twitter (@thebetterindia).
We bring stories straight from the heart of India, to inspire millions and create a wave of impact. Our positive movement is growing bigger everyday, and we would love for you to join it.
Please contribute whatever you can, every little penny helps our team in bringing you more stories that support dreams and spread hope.