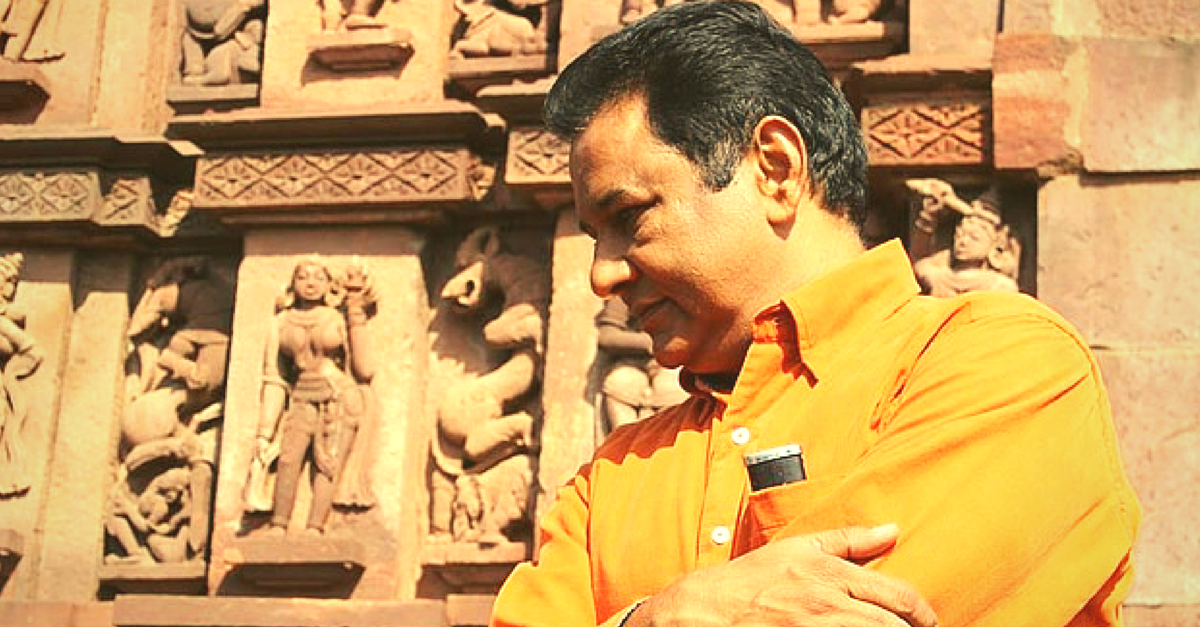 They called him a foreigner in the city in which he grew up. But he went on to help them rediscover their own history. See Chandrapur through the eyes of Ashok Singh Thakur.
They called him a foreigner in the city in which he grew up. But he went on to help them rediscover their own history. See Chandrapur through the eyes of Ashok Singh Thakur.
Shri Jairaj Singh Thakur worked as a forest contractor and came to Chanda in the Central Province and Berar in the year 1943. He loved the place so much that he never went back to his native Benaras.
Ashok Singh was the second of four sons of Jairaj Singh Thakur. He was born in Chandrapur and never ever thought in his wildest dream that he was an outsider in his own city of birth — until one day when his teacher in school introduced him as a pardesi (foreigner) to the class. When he asked why he was called so, the teacher hit him and said it was because he and his family did not belong to Maharashtra.
Little Ashok came crying to his father and narrated the incident. However, his father consoled him by saying that there was nothing wrong in being referred to as pardesi, since they originally belonged to Banaras.
This had a great impact on Ashok, and his curiosity to know about the origin of the people staying in Maharashtra increased.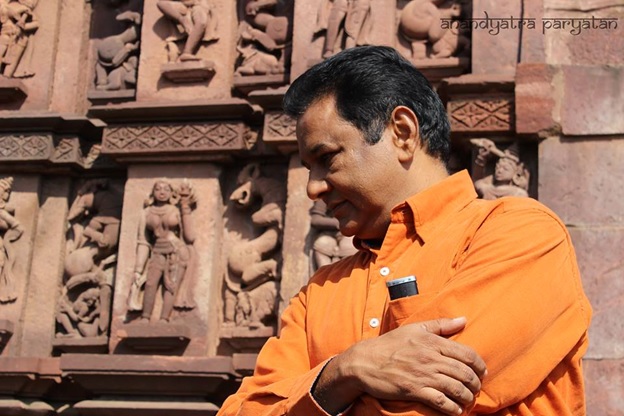 Along with handling the family business, Ashok Singh Thakur has kept his hobby of reading history and collecting coins alive. In the year 1994, he took up the project of making Voter Identity cards in Chandrapur District. In connection with this, he had to travel to every nook and corner of his district. He also had to go through the Gazetteer, which is an authentic record by the government about places and people.
On reading the Gazetteer, Ashok Singh learnt that the Thakurs have been in Chandrapur since the 12th century. The fort wall of Chandrapur was designed by an architect named Tel Singh Thakur. This was the answer to the question that had haunted him since childhood – was he really an outsider? From here on, Ashok Singh Thakur started on his journey of learning more about the history of Chandrapur.
And on this journey he not only found out more about the lost history of the area but also about the lost heritage that was being absolutely neglected by the locals as well as the government.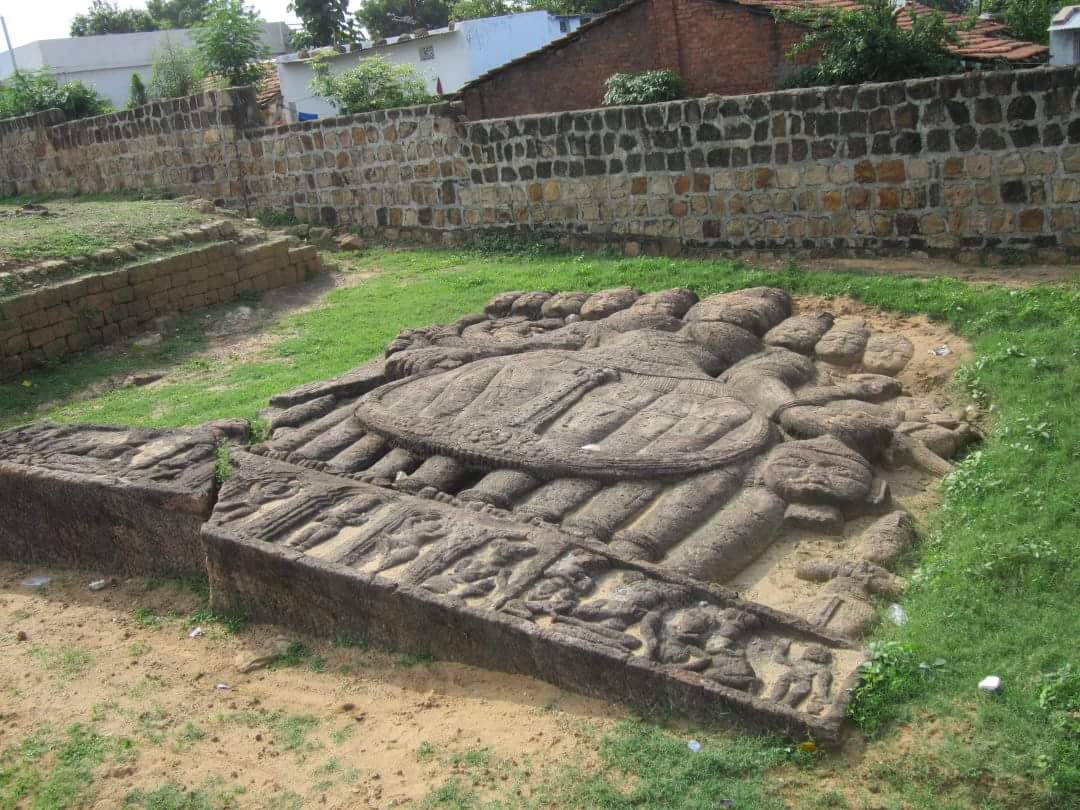 Ashok Singh Thakur has so far written four books and innumerable leaflets on the history and heritage of Chandrapur, which he gives away for free so that people come to know about our lost heritage. With the help of the Indian National Trust for Art and Cultural Heritage (INTACH) and the Archaeological Survey of India (ASI), he has found out about and saved many historical monuments in and around Chandrapur.
For instance, here's his story on the birth of Chandrapur. Once, King Khandkya was coming back to his palace after offering his prayers at the Anchleshwar temple and Mahakali temple. On the way, he saw a rabbit jumping over a few wild dogs. The dogs started chasing the rabbit. The rabbit made them chase it until it reached the same place from where it started. The dogs finally killed the rabbit. However it seemed very unusual to King Khandkya and Rani Hiratani. They decided to build four main gates and five windows around these places where the rabbit was chased with the help of architect Shri Tel Singh Thakur. And thus the magical city of Chandrapur was built within these four gates.
One of his best works is Gondkaleen Chandrapur, which explains how Chandrapur was ruled by the gonds (a community which is almost extinct now) from 1247 A.D. to 1751 A.D., that is, for almost 500 years. The monuments and temples built by the gond rulers still speak about their history.
Visit Chandrapur to experience these blissful monuments and temples.
Jal Mahal (Junona)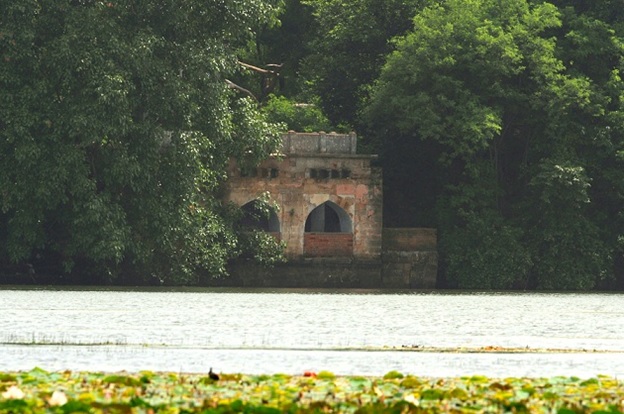 Image Courtesy – Abhishek Yergude
King Khandkya Balladshah ruled from 1472 A.D. to 1497 A.D. He had been suffering from a skin disease since childhood. His wife, Queen Hiratani, was a very spiritual and kind lady. She was also a very clever and skillful ruler. She took care of her husband and the kingdom very well.
Rani Hiratani built the Jal Mahal, a palace besides a pond, just a few kilometres away from Chandrapur at Junona, for her husband to get some rest and regain his health.
Anchleshwar Temple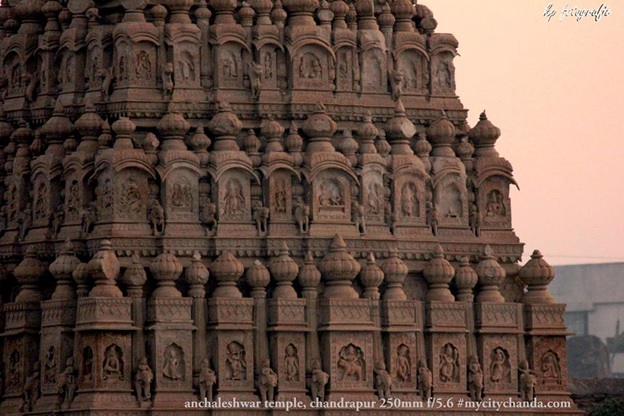 Queen Hiratani encouraged her husband, King Khandkya, to go hunting to get some fresh air. Once, the King was in the jungle with his soldiers. They ran out of water so the soldiers started searching for water. They found a river named Jharpat . The river was dry but, just on the banks of the river, there was a reservoir in the shape of a cow's foot. The King had water from there and also washed his face. To everyone's surprise, the skin disease on the King's face disappeared after washing with this water. When Queen Hiratani came to know about this divine water she immediately decided to build a temple there; it is called Anchleshwar Mandir.
Queen Hirai (1704-1719 A.D.) of the Gond dynasty rebuilt this temple in lime stone. The outer wall of the temple is covered with the stories of the epics Ramayana and Mahabharata.
Mahakali Mandir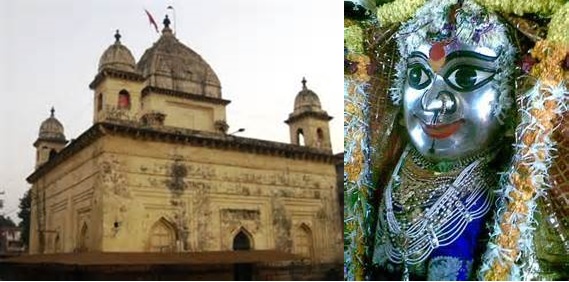 Source: www.shrimahakalidevasthan.org
While the Anchleshwar Temple was being built, a huge idol of the Goddess Mahakali was found in a tunnel on the other side of the Jharpat river. Queen Hiratani built a small temple at this place, which is well known as the Mahakali Mandir now. The temple was re-constructed by Queen Hirai of the Gond dynasty in the early part of the 18th century. This is the only temple in Central India that has coloured paintings on its main door. And the colours of the paintings are still shining, even after 300 years!
Beershah ki Samadhi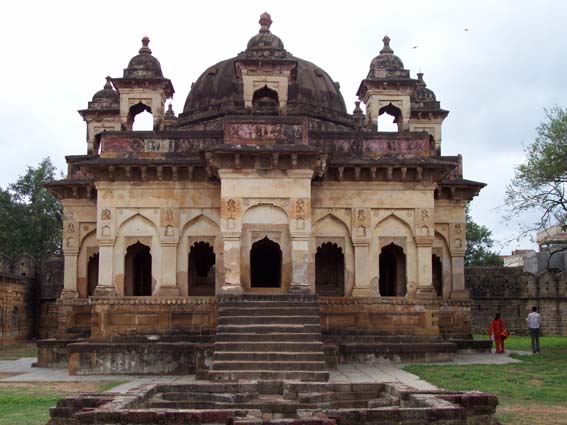 Image courtesy – Shri Ashok Singh Thakur
This cenotaph was built in the early 18th century by Queen Hirai, in memory of her husband King Veer (Beer) Shah, on the premises of Anchleshwar temple. It is the largest cenotaph of any ruler in all of Maharashtra. Moreover, it is the only cenotaph that has been built by a queen in memory of her husband.
Apurna Devalaya – The Incomplete Temple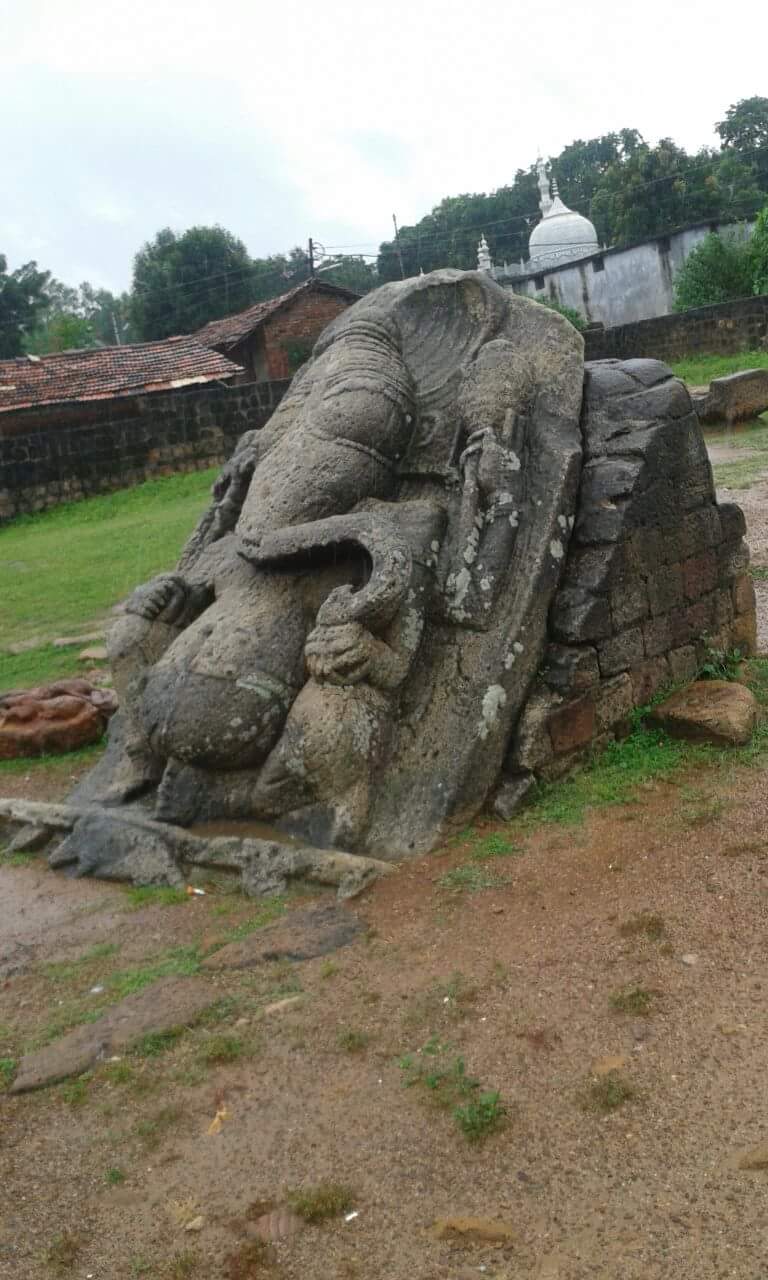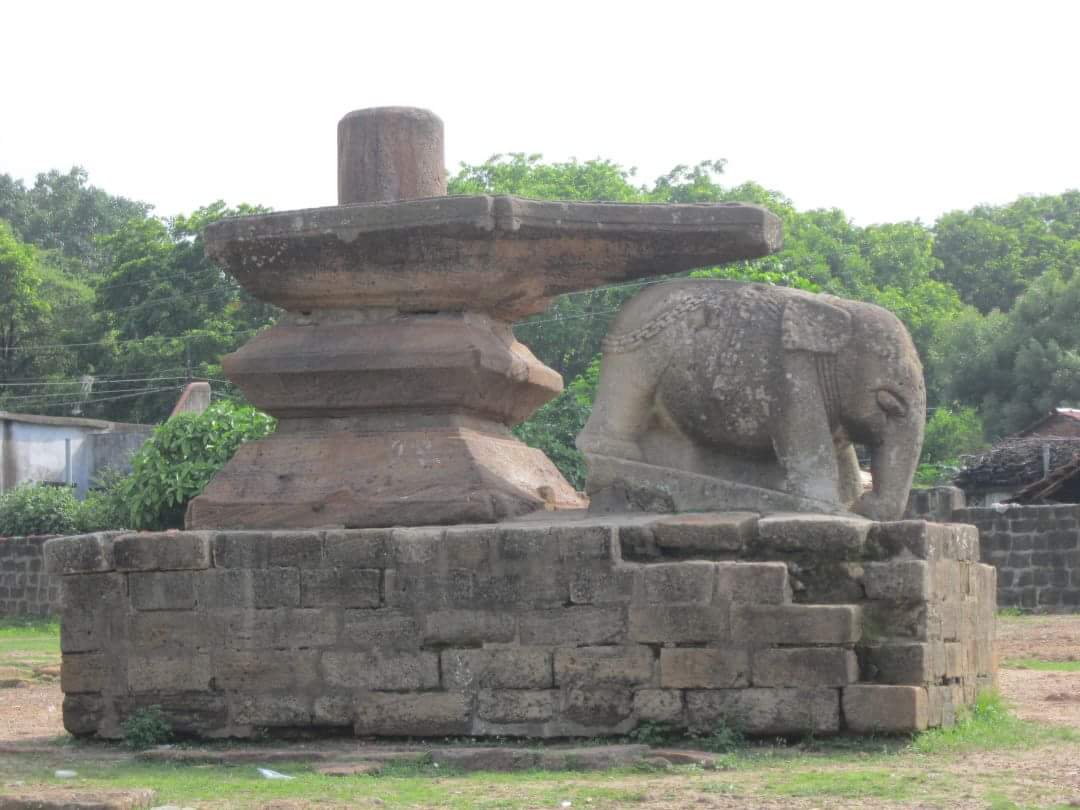 Images courtesy – Shri Ashok Singh Thakur
During the time of King Dhundya Ramshaha (early 17th century A.D), Raiappa Komti committed to building a temple. But due to his early demise it could not be completed and the idols remained lying in the open. Had it been built, it would have been the largest temple in Maharashtra.
Jatpura Gate
Image courtesy – www.mycitychanda.com
Source: wikimapia.org
The gate was constructed during the time of Gond King Heershah (1497-1522 A.D)
Tadoba Tiger Reserve Forest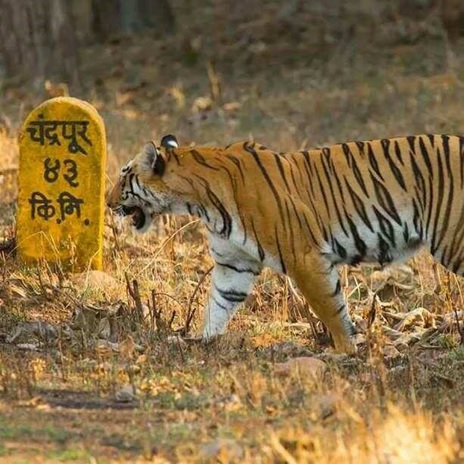 Image courtesy: www.mycitychanda.com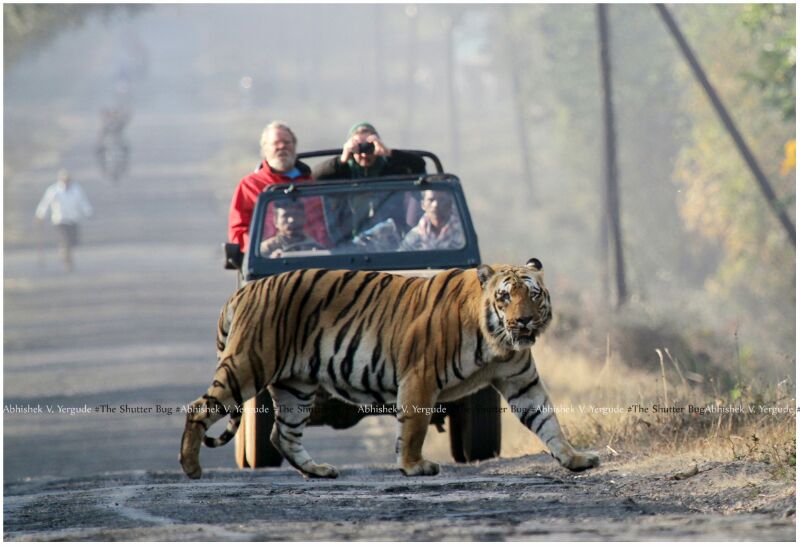 Photo courtesy: Abhishek Yergude
Tadoba National Park and Andhari Wildlife Sanctuary together form the Tadoba-Andhari Tiger Reserve. The national park derives its name from the local tribal god Taru, whereas the Andhari river flowing through the forest gives the sanctuary its name. The Tadoba pillars were built by the British in the 19th century. The pillars stand on the old path from Chandrapur to Nagpur.
Apart from these attractions, Ashok Singh Thakur has also discovered and excavated many other caves and megalithic structures in Vidarbha with the help of INTACH. A few of them are:
Chandankheda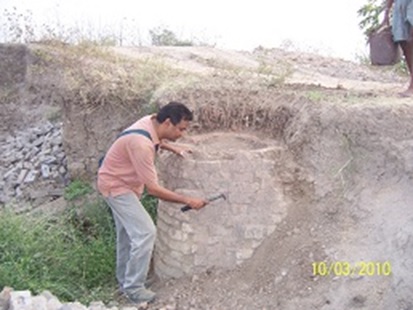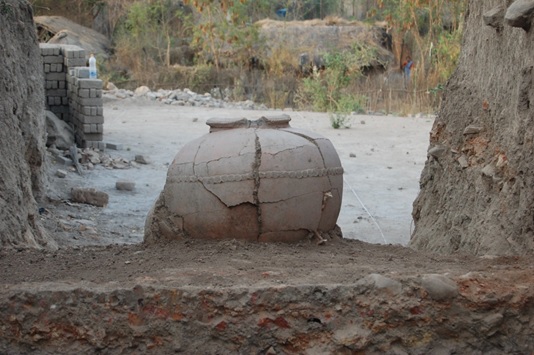 Image courtesy: Shri Ashok Singh Thakur
The new site at Chandankheda in Bhadrawati tehsil of Chandrapur district in the state of Maharashtra was discovered by Ashok Singh Thakur, Convener INTACH, Chadrapur Chapter, along with Surendra Singh Gautam, Co-Convener, INTACH, Chadrapur Chapter in the year 2006. This site is an index to Vidarbha archaeology where one can witness a general and gradual growth from Early Iron Age to Urban Early Historic Vidarbha.
Dolmen (Megalithic structure)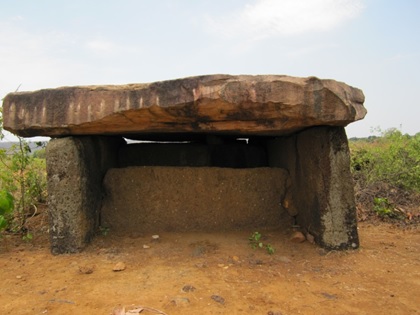 Image courtesy – Shri Ashok Singh Thakur
Dolmen is a unique monument of the Megalithic era. It is the biggest megalithic structure in Asia and is about 10,000 years old.
Vijasan Caves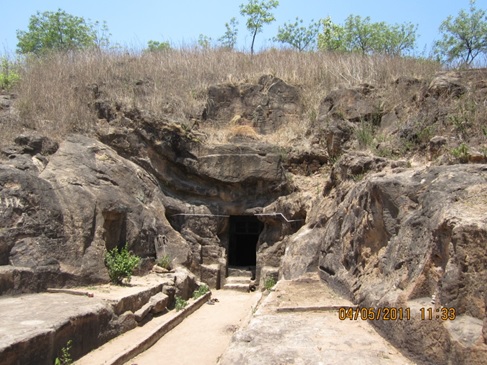 Image courtesy – Shri Ashok Singh Thakur
These caves are the biggest Buddhist caves in Vidarbha, constructed in the 1st century A.D. by King Vijay Satkarni of Satwahansa Dynasty. General Alexander Cunningham referred to these caves in his book Tour in the Central Provinces.
"These caves were used as a shelter for the cattle by the villagers. We found out the historic value of this place and requested them to take care of it. We should not depend on the government to preserve each one of our heritage places. If we have a historic monument in and around our residence why can't we take responsibility of keeping it clean and preserving it?" asks Ashok Singh Thakur.
Whenever Mr.Thakur finds out anything of a historic value he makes sure that the people around are made aware of it. He also takes the local school children for a free heritage walk to these places to make them aware of their own heritage.
"I find children more responsible and affectionate towards these places. If you tell them that these monuments are made by their ancestors and now they are the owners, they feel a sense of pride about them and take responsibility to preserve their heritage," Ashok explains.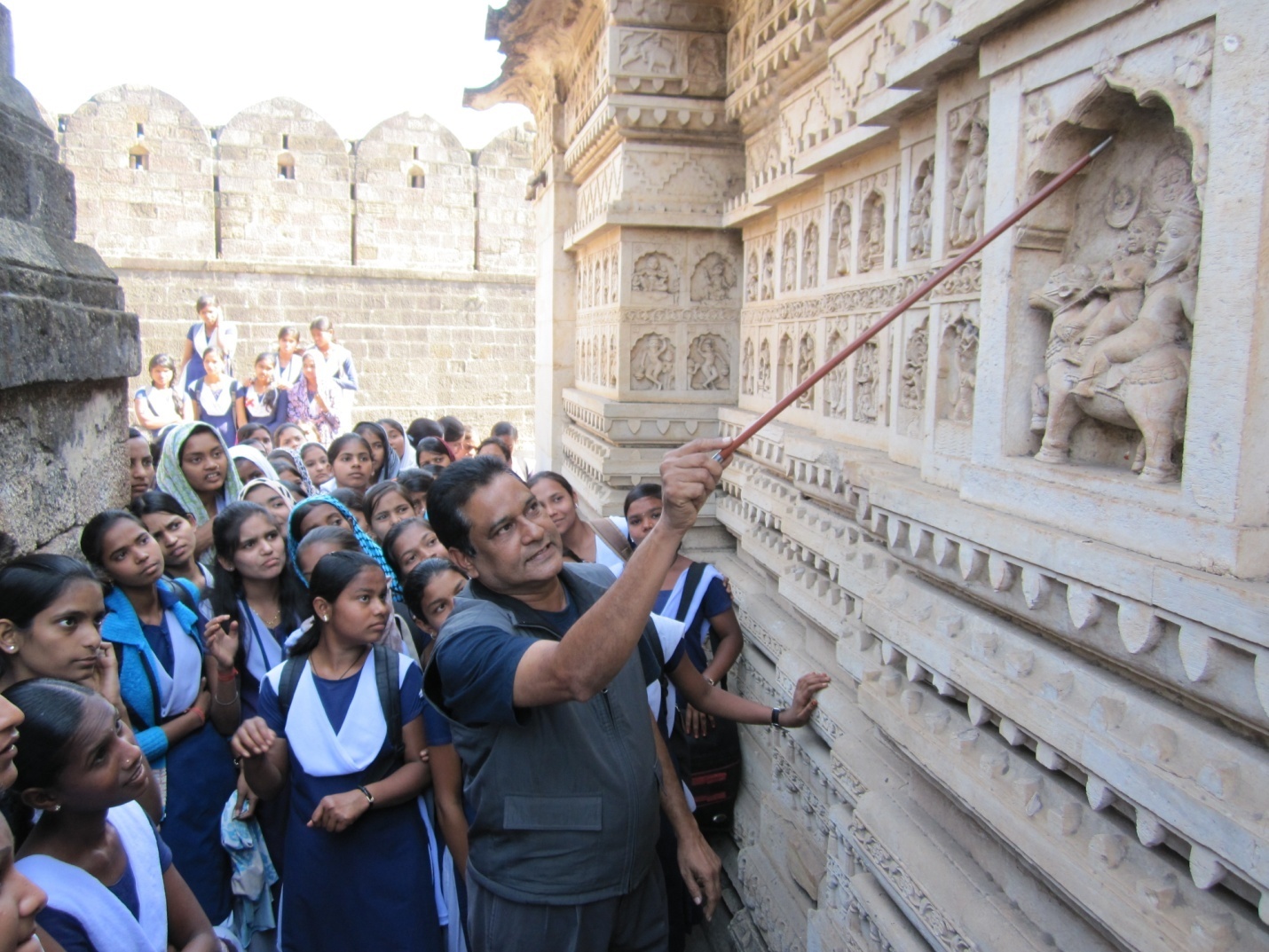 If you wish to visit the magical city of Chandrapur for a historical tour or want to know more about these monuments and the work of Ashok Singh Thakur, you can contact him at ashoksinght@yahoo.com
Like this story? Or have something to share? Write to us: contact@thebetterindia.com, or connect with us on Facebook and Twitter (@thebetterindia).
We bring stories straight from the heart of India, to inspire millions and create a wave of impact. Our positive movement is growing bigger everyday, and we would love for you to join it.
Please contribute whatever you can, every little penny helps our team in bringing you more stories that support dreams and spread hope.
Tell Us More