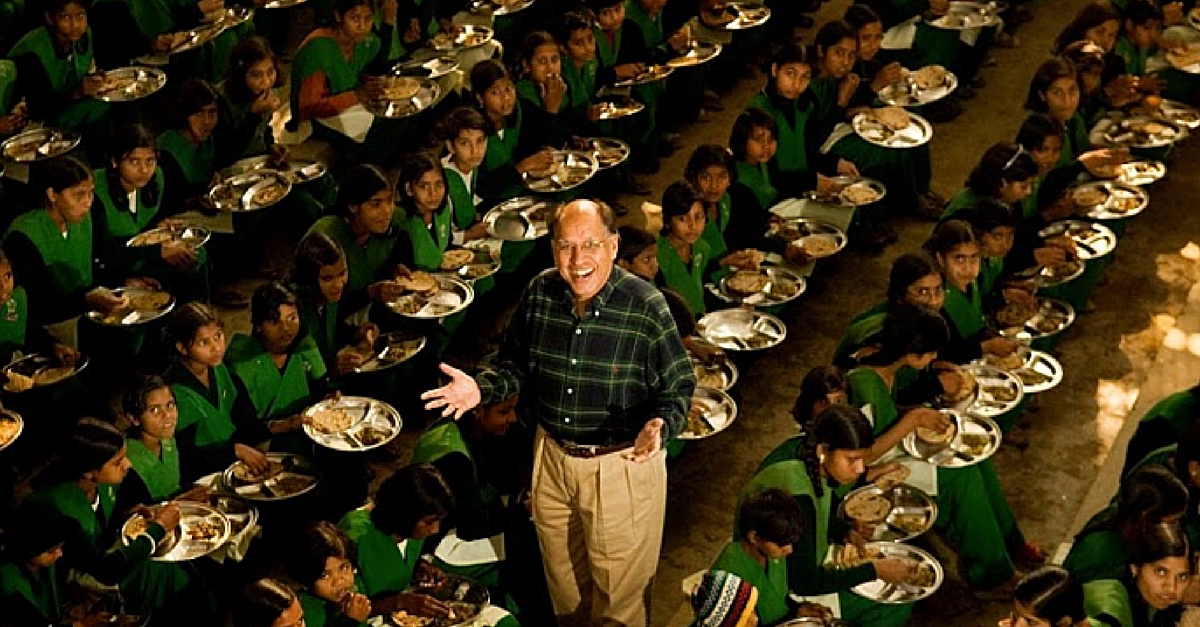 A Non-Resident Indian (NRI) made his way back to India to work on the issue of girls' education in rural Uttar Pradesh. His interesting initiative has girls getting Rs 10 for every day of school attendance and even a toilet at home if the attendance exceeds 70%. But the biggest reward is watching the young women get empowered to work and become independent.
---
This article is part of a series that covers the finalists of the
HCL Grant
& made possible by HCL.
---
A Non-Resident Indian (NRI) made his way back to India to work on the issue of girls' education in rural Uttar Pradesh. His interesting initiative has girls getting Rs 10 for every day of school attendance and even a toilet at home if the attendance exceeds 70%. But the biggest reward is watching the young women get empowered to work and become independent.
Neetu Tomar's family wanted her to get married at the early age of 14. Reeta's family refused to give her an opportunity to study. And Radha Rani had never even stepped out of her small village. But all these girls are today an example of how far education can take a child. While Radha Rani is currently working in Bengaluru, Neetu and Reeta too are earning handsome monthly incomes of over Rs. 20,000 in their respective jobs.
This is the kind of impact Virendra Sam Singh has had on the lives of rural girls who were considered liabilities by their families. And these girls are just a few examples of change. Virendra, through his organization, Pardada Pardadi Educational Society (PPES), in Anupshahr and Bulandshahr, Uttar Pradesh, has given wings to thousands of such girls.
All credit goes to Virendra's unique model of education that made these girls 'assets' to their families instead of 'burdens.' But how did he make this possible?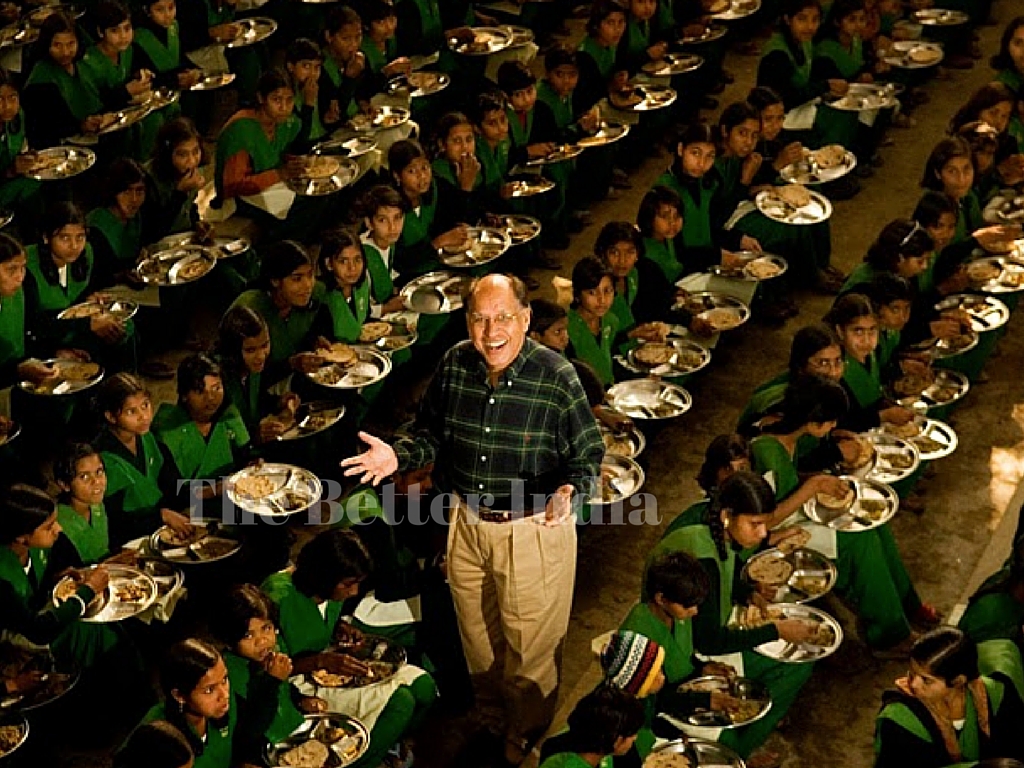 The story goes back to the year 2000, when Virendra decided to quit his job as South Asia Head at DuPont, USA, and come back to India.
"I was finding solutions for the world but not for problems faced by my own country. What was the point? So, I took voluntary retirement from my job and came back to India," says Virendra.
Once he had decided to work in the area of girls' education, Virendra found the major issue to be that families considered girls to be a burden and didn't want to spend on their education. They had deep-rooted gender notions like "girls are supposed to do household chores and not go out like boys." Or, "one day she will get married and we'll have to pay for her dowry." Even when some families agreed to educate their girls, they wouldn't allow them to work since they were worried about their safety. Or, they considered girls as paraya dhan  (someone else's property) and didn't want to use the money the girls earned.
But Virendra had a solution to these problems. He wanted to make the girls socially, economically and financially independent and he thought of a unique model to support them.
He started to give Rs.10 every day to every girl who continued to attend school Class 6 onwards.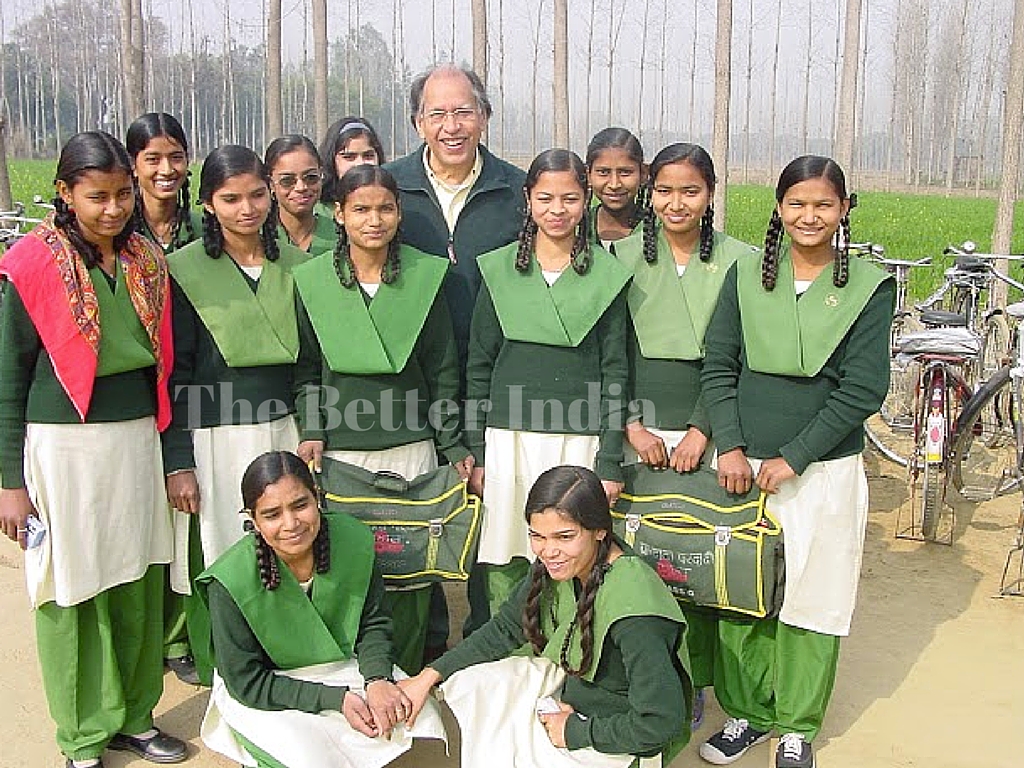 The money was deposited in her bank account. It was given on the basis of attendance and the girls and their families were not allowed to touch the money till the girls turned 18 and finished high school.
By the time the girls graduated from school, they had a decent amount of savings—Rs. 25,000 to Rs. 30,000—in their accounts, which they could withdraw at the time of marriage. The condition was that the girls would get the money only if they were 18-years-old or above at the time of marriage.
In this way, the PPES team not only gave incentives and motivation to the girls to attend school regularly, but also 'converted' them into 'assets' instead of 'liabilities' for their families.
"It was important also that the girls remain healthy. If they don't take care of their health, how will they concentrate on studies or do other things in life? So we launched a meal programme," says Renuka from PPES.
The meal programme of PPES gave three full, healthy meals to the girls every day.
Despite the incentives offered, PPES still had difficulty enrolling the girls in school initially. The team had to go door to door to spread awareness about girl child education and get the girls to school. The first batch had just 35 girls; today the PPES school in Anupshahr has over 1,400 girls from 62 villages of Uttar Pradesh, and many more waiting to get admitted.
The girls are chosen on the basis of their own motivation and the financial condition of the families. PPES focuses on girls who belong to families with a monthly income of Rs 3,000 or less.
"Ok, so we had now cracked how to bring the girls to school. But the question was, what next? What will they do after school? That is when we started vocational training and skill development classes too," says Renuka.
PPES now provides vocational training to the older girls, which they can use to get jobs later on. Other than that, the school has personality development classes, computer training, confidence building sessions, theatre, drama and much more—no stone is left unturned to transform these shy village girls into independent women who can not only take care of their own lives but be a support to their families too.
About 150 girls have already benefited from the vocational training and skill and personality development classes. And like Reeta, Radha Rani and Neetu, several hundred girls are working in different companies, call centres, in the hospitality industry, as nurses, etc.
PPES is also working on spreading awareness about women's health issues in the villages. To this end, the NGO provides sanitary napkins at subsidised rates, conducts health check ups, etc.
A popular project launched by PPES involves constructing toilets in the homes of girls who have more than 70% attendance in school.
Another interesting aspect of PPES's work is the inter-loaning model where they encourage village women to save Rs. 10 every day, and give the money as loans to other women who then repay it with a small interest. PPES has created a network of over 2,200 women from 50 villages under this model.
"The idea is to ensure that women do not depend on anyone else. And we have seen the change in their attitude, their lifestyle. The girls and women are more confident now, they speak up, ask questions, and are not scared to fight for their rights. Above all, they are no more a liability to their families and are choosing the age of their marriage by themselves" says Renuka.
PPES is funded by various organisations and individuals. It applied to the HCL Grant and through this Grant, it envisions to empower 4000 girls in 44 villages over the next three years through a mobile learning truck that can bring quality education and skill training at their door step. PPES has a team of about 200 people, which includes full time employees and volunteers.
To know more about the incredible work of PPES and its amazing success stories, contact the team on their website.
About HCL Grant
There are about 3.3 million NGOs in India doing commendable work in various areas aimed at inclusion and development. The HCL Grant has been launched to support the institutionalization of the Fifth Estate comprising individuals and institutions formed and led by the citizens of the country through the creation of strong governance frameworks and management capabilities. An endeavor of the HCL Foundation, HCL Grant envisions to build sustainable communities by supporting NGOs and individuals who are doing path-breaking work towards high impact transformation in rural India. In the first year, HCL Grant has identified the best NGOs in the area of rural education. To know more about the HCL Grant: http://www.hcl.com/hcl-grant
Like this story? Or have something to share? Write to us: contact@thebetterindia.com, or connect with us on Facebook and Twitter (@thebetterindia).
We bring stories straight from the heart of India, to inspire millions and create a wave of impact. Our positive movement is growing bigger everyday, and we would love for you to join it.
Please contribute whatever you can, every little penny helps our team in bringing you more stories that support dreams and spread hope.