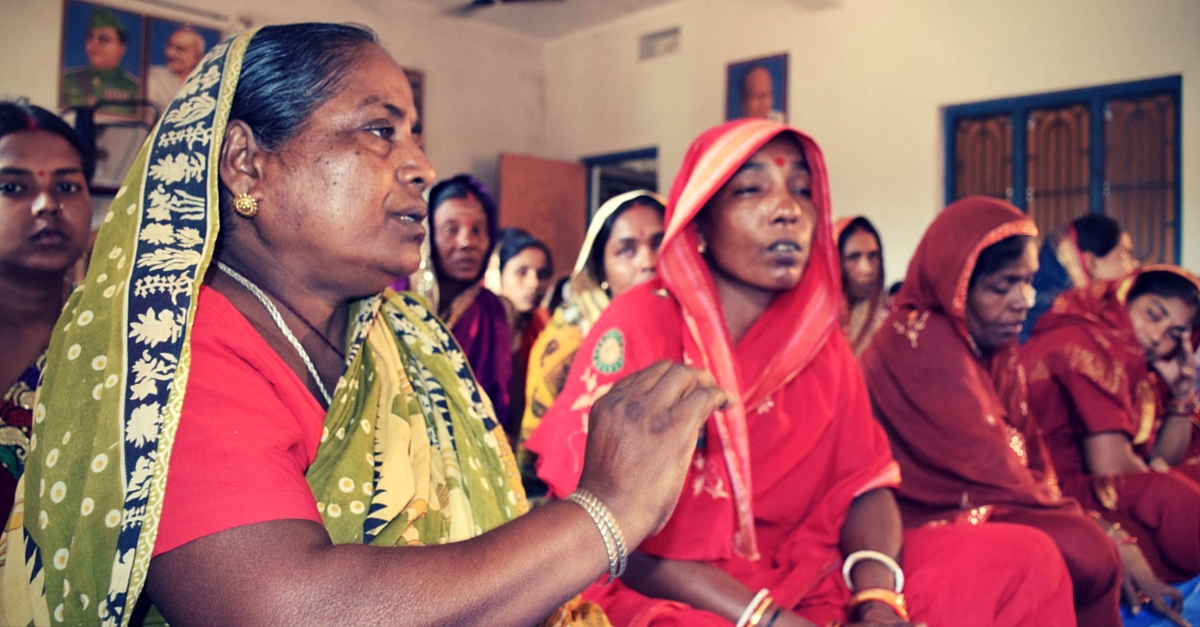 When women like Jyosana and Sumitra had lost all hopes of a better life, local Panchayat and SHGs jumped in to support them and made sure they got their right place in their homes and society. This is how localised interventions are helping women of Odisha.
When women like Jyosana and Sumitra had lost all hopes of a better life, local Panchayat and SHGs jumped in to support them and made sure they got their right place in their homes and society. This is how localised interventions are helping women of Odisha.
Her first two pregnancies ended the same way – early into her term, Jyosana Das, 24, of Patana village in Odisha, would ask her husband to get her some medicine as her legs ached doing all the heavy household chores. Within four days of taking the tablets she would miscarry.
Pained and stressed as she was, she took her misfortunes in her stride. Then, when she was expecting for the third time, something much worse happened. Her husband sold her off to someone in Hyderabad in the neighbouring state of Andhra Pradesh.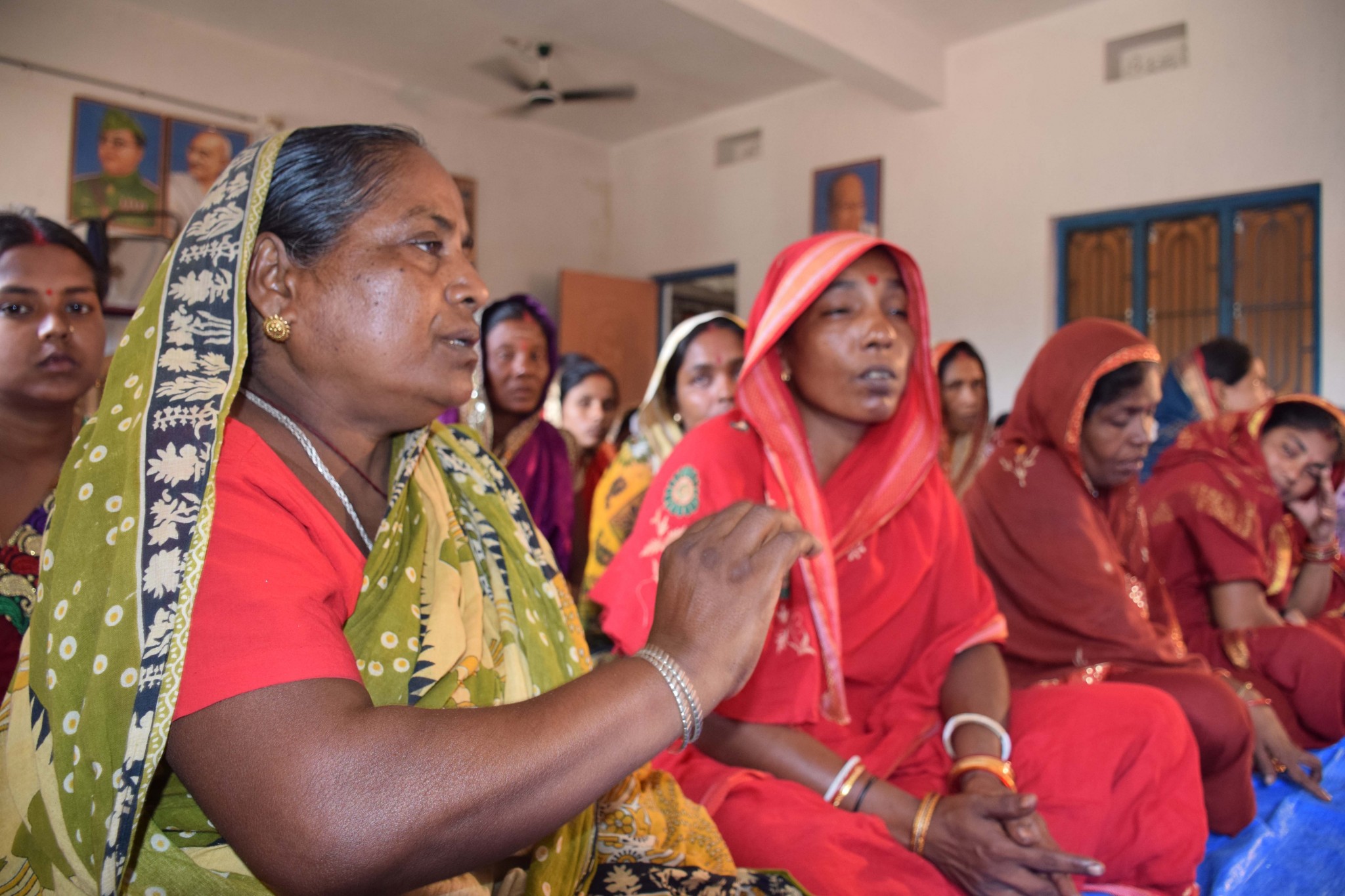 As soon as she realised what had happened to her she tried to escape from the clutches of her captors and even succeeded albeit with great difficulty.
Eventually, a traumatised and very pregnant Jyosana made her way back to her marital village. But her husband and his family simply refused to take her in. Luckily, support to fight for justice came from the formidable Self Help Group (SHG) women of Patana who collectively approached their elected panchayat ward member, Sangita Mandal, to take up her case.
It was at Sangita's insistence that the village council summoned Jyosana's father-in-law Dwipan Das, 56, to question him about why he was shirking his duty to provide for his seven months pregnant daughter-in-law.
At the gram sabha, the SHG women, ably led by Sangita, put unrelenting pressure on Dwipan and forced him to formally give half acre of farm land, a part of his son's inheritance, to Jyosana.
"Ordinarily, a well-connected man like Dwipan would never have come forward to do the right thing. But because the panchayat members and the SHG women had joined forces, we were able to bring him to book. In Patana we now have a zero tolerance policy towards domestic violence. In fact, by taking stern action in each incident of domestic violence that comes before the panchayat we are slowly changing the mindset of some of the more orthodox male members of the elected body, too," elaborates Sangita.
This committed elected representative is convinced that this is the most ideal way in which families will get the message loud and clear – that domestic violence is unpardonable.
"It is very important to give our women the assurance that whenever they face violence not just other women but the male panchayat members will also stand by them. Domestic violence is not just a woman's problem – it is a family's and the community's problem. Young children in particular are deeply affected by this," she adds.
Today, the political authority being exerted by women panchayat members, combined with the increasing social clout of women SHGs, is bringing in a good measure of social and gender justice in villages across coastal Odisha. Women are no longer afraid to enforce "social discipline" in order to make their domestic existence peaceful and productive even though men are finding it difficult to deal with the changing equations.
For instance, while Jyosana's father-in-law was forced to give her her rightful share he tried to play dirty and force her into a physical relation with him.
Of course, when that happened he had to contend with the all-powerful SHG women and Sangita, yet again. After her husband left her and went absconding from Patana, Dwipan decided to build Jyosana a one-room hut in a secluded part of his land.
Fearing for her safety the expectant mother approached the SHG to move the panchayat. At the village meeting, the women protested to the proposed living arrangement and instead asked that Dwipan build two separate rooms in the same home where he was staying with his wife and grown up daughter. After all, right to secure housing in the marital home is one of the key provisions under the Protection of Women from Domestic Violence (PWDV) Act, 2005. Ultimately, he had to comply.
Every five minutes an incident of domestic violence is reported in India. In 2013, according to the National Crime Records Bureau (NCRB), 118,866 women reported facing torture or cruelty at the hands of their husband and his relatives. This is 11.6 per cent more than the number of cases recorded the previous year.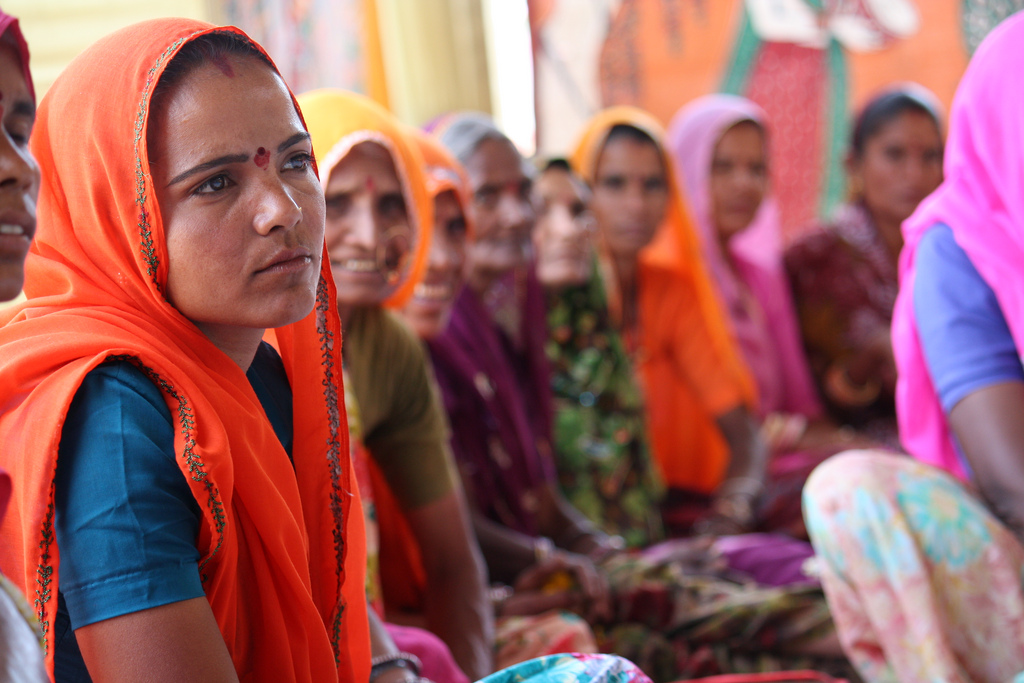 Photo for representation only. Source: Flickr.
Yet, activists insist that even these statistics represent the tip of the iceberg, as most women are compelled to suffer in silence for the fear of social stigma and due to the lack of financial stability.
Unfortunately, while the PWDV Act assures women protection from domestic violence, it has failed to stem the tide of violence, particularly in the rural areas because even after village women pluck the courage to approach the police, the only institutional redress available, their complaint is dismissed as a "personal issue".
Indeed, this reality is corroborated by the domestic violence figures available for Jagatsingpur, Jyosana's home district.
As per 2013 data, the police have only 167 recorded cases throughout the district. In such a scenario, it's the concerted efforts of SHG women and the panchayat that play a pivotal role in moving a lethargic system.
Before Sumitra Giri, 35, got around to telling her local women's SHG in Hatiapal village about the daily torture she was enduring she was sure that she would die at the hands of her husband. In his drunken state he would batter her, often ripping her clothes off as she tried to escape. Her neighbours could hear her wails but they were reluctant to interfere.
This continued for a few months till the women of Maa Chandi SHG stepped in. First, they tried to talk things out and counsel him. When that did not work they threatened to beat him and drag him before the panchayat. Subsequently, he left the village for a few days and when he returned he apologised publicly for his behaviour. But this calm was temporary.
One day, as Sumitra was fishing at the village pond he tried to hit her on the head with a big stone. She managed to save herself and went straight to Sabita Pradhan, 55, president of the SHG. Even as Sumitra was told to shift to the home of a widow in her neighbourhood, the SHG women confronted her husband and gave him a thrashing.
These days, Sumitra is back in her marital home but her husband doesn't dare lay a hand on her.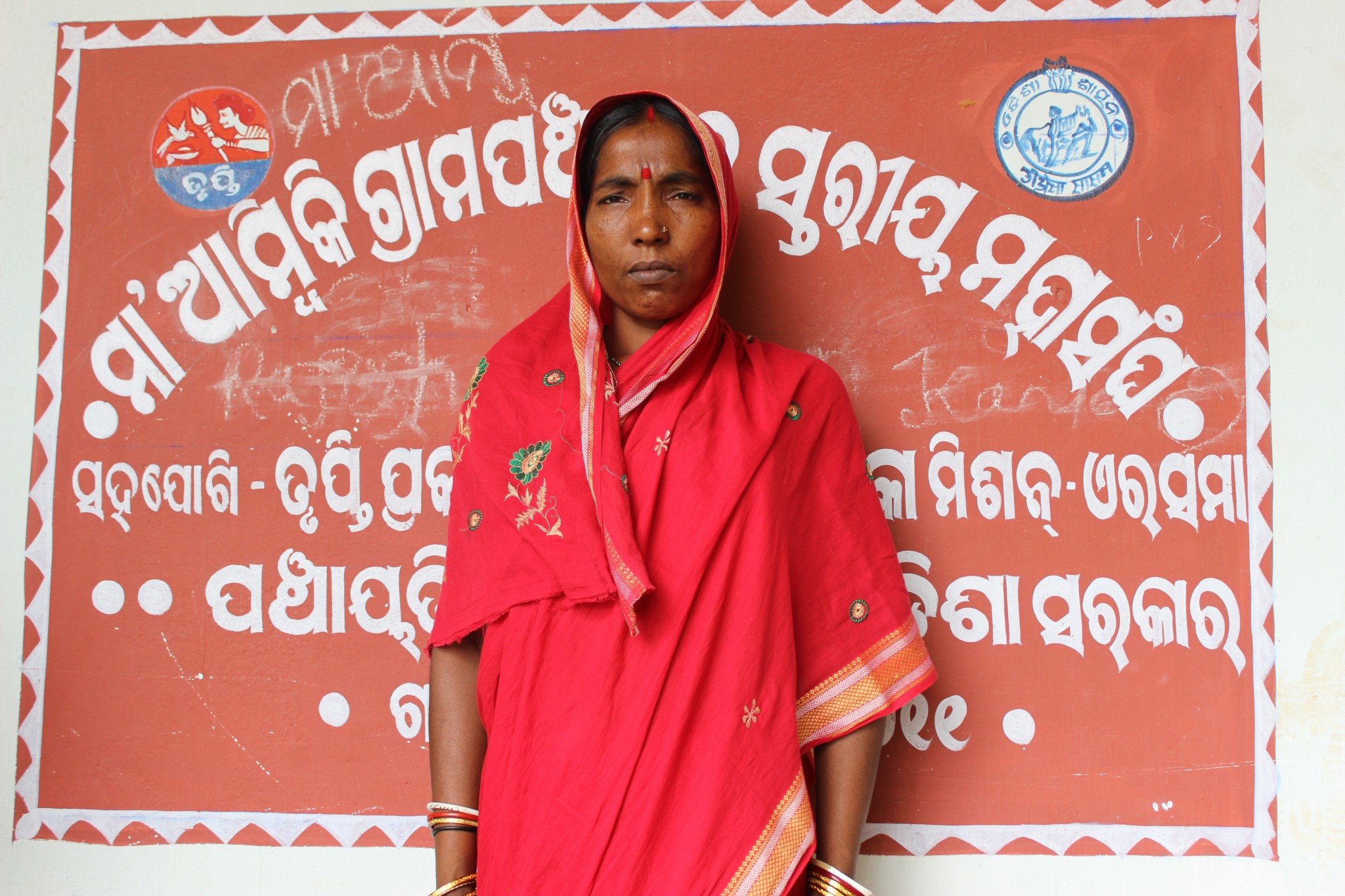 Why did Sabita and her band of women not take him to the police? She laments, "It just takes a few [currency] notes and a bottle [of liquor] to turn the police against the woman. Sumitra had gone to the police several times but to no avail. So we decided to directly face the man, counsel and negotiate with him and if that did not yield results then threaten him. Sometimes that's the only way people listen. However, we want to work towards reducing the social acceptance of violence against a woman. When that happens things will change."
One sure-shot way of expediting change, feels Sabita, is electing more women into the panchayat. "We need more active women panchayat members in every village as they can push for rights and equality," she says.
She is not wrong. When SHG women across Astaranga block in Puri district decided to take out a rally against alcoholism, which fuels domestic violence in the region, marching right by their side was Purnima Muruni, a local panchayat ward member.
Her presence instantly caught the attention of the block-level officials and since March this year, all liquor shops in the area have been closed down.
Speaking for rural women Sabita concludes, "Grassroots women anyway lead tough lives so we cannot allow our dignity to be destroyed by the patriarchal culture of violence and oppression. Panchayat women, who can help survivors get justice, are the only hope of their otherwise abysmal existence and we need many more of their ilk."
(Some names have been changed to protect identity.)
Like this story? Or have something to share? Write to us: contact@thebetterindia.com, or connect with us on Facebook and Twitter (@thebetterindia).