During Ganesha Chaturthi, lakhs of Ganesha idols made of plastic and plaster of Paris (PoP) are disposed of in lakes and rivers. Here is one organization that not only helps you get eco friendly idols but makes sure the visarjan is done responsibly too. What's more, the clay of the dissolved idols can be recycled as well!
During Ganesha Chaturthi last year, Shashi Shah, an IT consultant from Bengaluru, saw many people driving in their cars with beautiful Ganesha idols, headed for visarjan (ritual disposal of the idols in water bodies).
But what really caught Shashi's eye amidst all the festivities were the idols made from PoP and covered in artificial paint.
Shashi started to think about this issue, which arises year after year, as hundreds of water bodies around the country get clogged with non-biodegradable idols that are a hazard for the environment.
He teamed up with his friend Subru, also a consultant, to start a company that not only provides eco friendly Ganesha idols but also helps people do visarjan in a responsible way.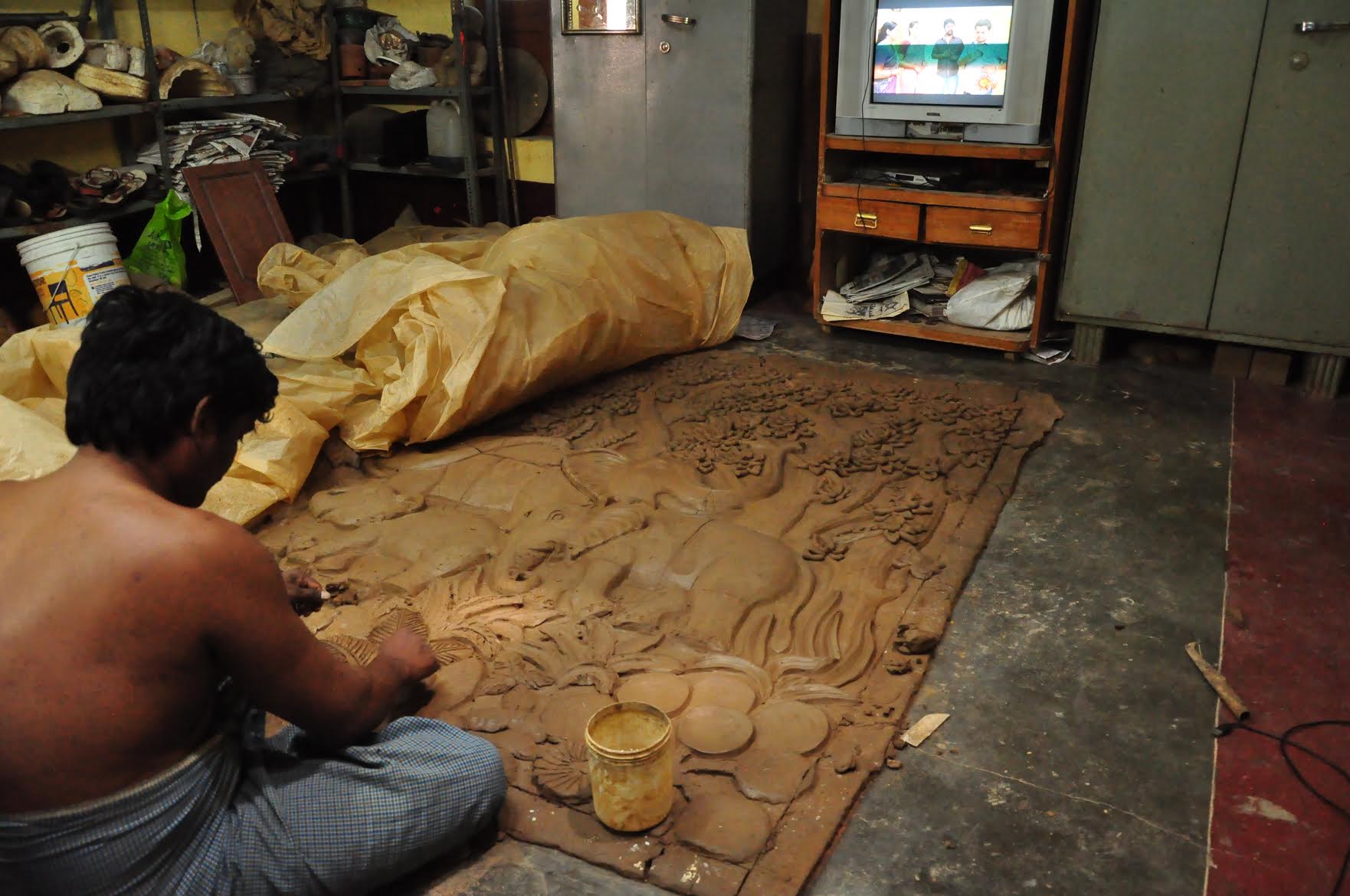 Though the idea came to their mind in 2014, the plan was finally executed only this year on August 17 when the team officially launched Mudpiez. The company not only delivers eco friendly Ganesha idols made from natural clay to your doorstep but also picks them up for visarjan in an eco friendly and responsible way.
"Everyone dumps these idols in lakes. Most of them are made from PoP, plastic and other such materials that do not get dissolved in water; this is very harmful for our environment, as we all know. However, there are already many people and organisations that sell Ganesha idols made of natural clay. So we thought of taking this initiative to the next level. We focused on two aspects — the delivery of eco friendly Ganesha idols and also their visarjan in a better way," says Subru.
The duo went to a few villages near Bengaluru and identified three families of artisans from Narayanpura who make eco friendly idols. They partnered with these artisans and placed orders for about 500 idols. "We will place more orders as the demand increases," says Subru.
Currently, there are 9 different varieties of idols available on the Mudpiez website. The tallest is 17 inches and costs Rs. 750, while the smallest is 10 inches tall and costs Rs. 401.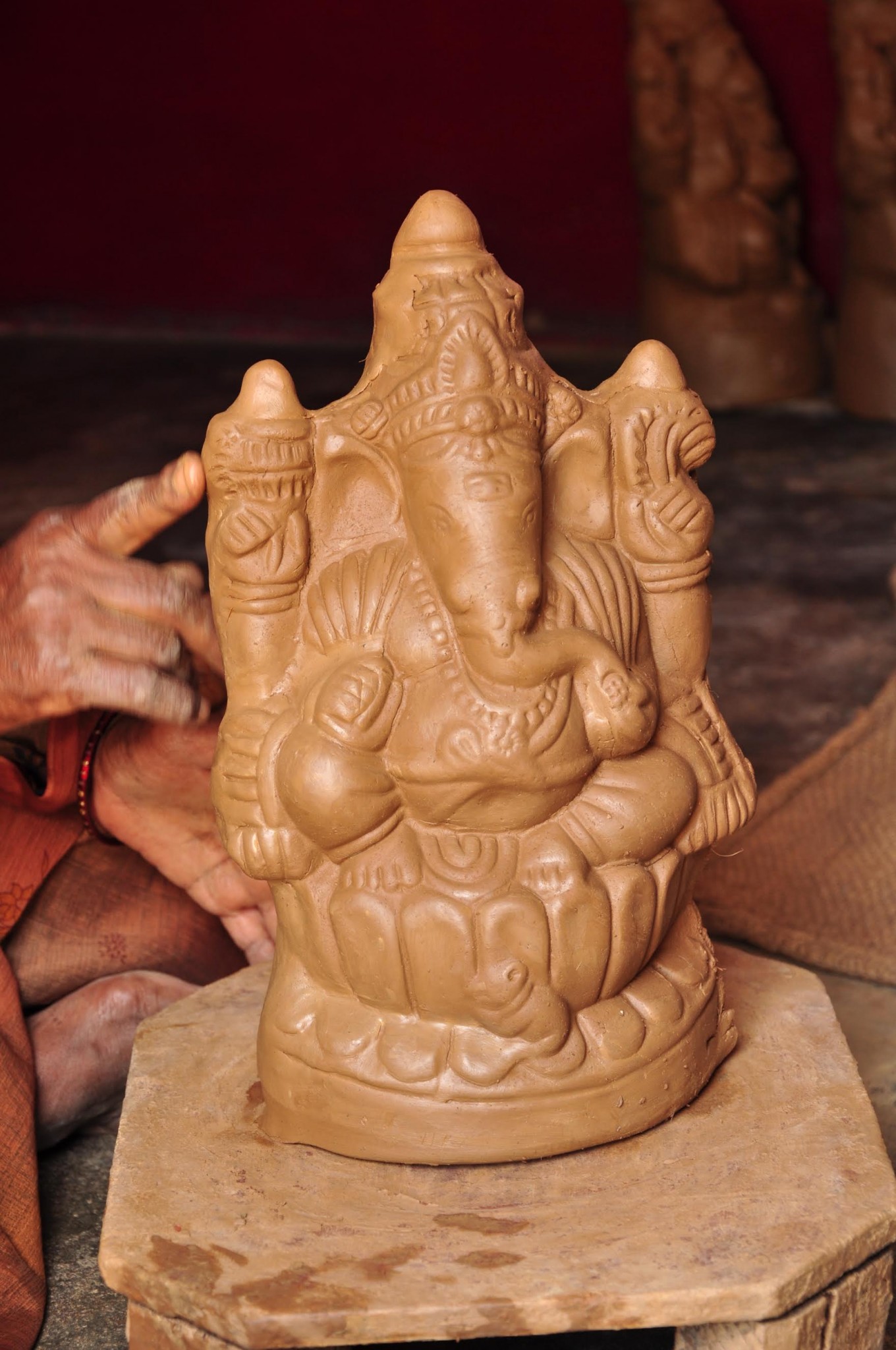 The USP of the organization, however, lies not in providing eco friendly Ganesha idols but helping people dispose of them properly.
Instead of dumping the idols in a lake, the team plans to create an artificial tank in Narayanpur and Bannerghatta where people can do the visarjan of the clay idols.
The idols will be kept in the tank for three days till they completely dissolve and the clay will be recycled by the artisans to make other products.
To make the process of disposal simpler for people, Mudpiez also provides a service where they collect idols from individual houses and take them together to the artificial tank.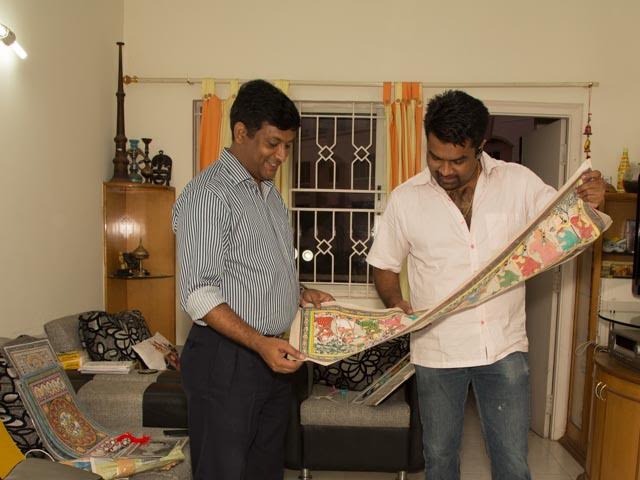 "In this way, we not only save time, energy and money, but also reduce the traffic to a large extent since people don't have to go out of their homes to dispose of the idols," says Subru.
This team is now planning to expand to other locations and also include other festivals like Dusshera and Bommala Koluvu.
"We are talking with artisans from Kolkata and are trying to bring them on board as well. It is a very fresh initiative and there is a long way to go," says Subru.
Shashi and Subru are also very keen to replace the bubble wrap packing material of these Ganesha idols with paper wraps.
In addition, they plan to give about 10-15 percent of their revenues for the welfare of a rescued elephant that is currently under the care of the Wildlife Rescue & Rehabilitation Centre (WRRC), Bengaluru.
"The elephant met with an unfortunate accident and since it was a logging elephant, it was of 'no use' after that incident. It was abandoned in Tamil Nadu. Somehow, it reached a temple there and found shelter. One of the volunteers from WRRC saw it and informed the authorities in Bengaluru who then rescued it," says Subru, who is associated with WRRC.
The elephant is currently in Bengaluru and needs continuous medical support. Therefore, some portion of the revenues earned by Mudpiez will be donated for the health care of this elephant.
You can place your order for an eco friendly Ganesha idol from the Mudpiez' website here.
Like this story? Or have something to share? Write to us: contact@thebetterindia.com, or connect with us on Facebook and Twitter (@thebetterindia).