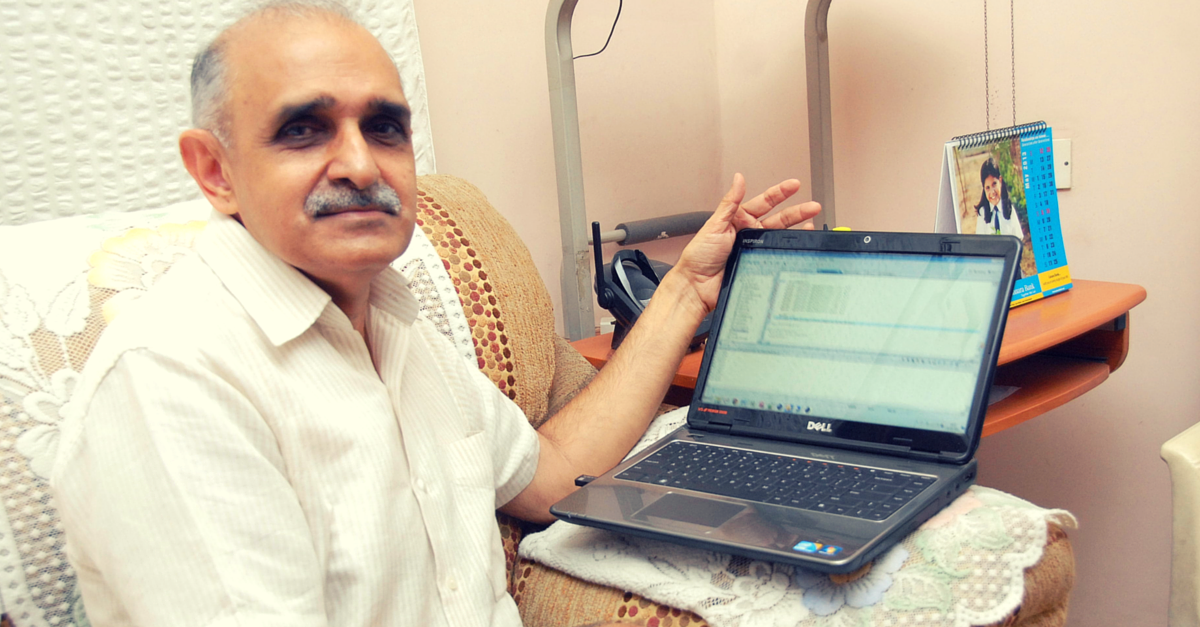 A 4,818-year-old man, people who are 120 years old, numerous citizens aged less than 18 years, and several women listed as males – these are just some of the many errors PG Bhat has found in the country's electoral rolls. But he's also created the software to fix them!
A 4,818-year-old man, people who are 120 years old, numerous citizens aged less than 18 years, and several women listed as males – these are just a few of the many errors PG Bhat has found in the country's electoral rolls. But he's also created the software to fix them!
A 66-year-old man in Bangalore has taken on the responsibility of cleaning common errors found in the electoral rolls across the country. From a name being duplicated multiple times, to lakhs of names being illegally deleted from the rolls – PG Bhat can find them all and tries to ensure that the authorities take note.
Bhat is an electrical engineer who retired from the Indian Navy in 1996, after which he worked in the software industry till 2009. The idea of developing software to clean up the electoral rolls struck him that same year.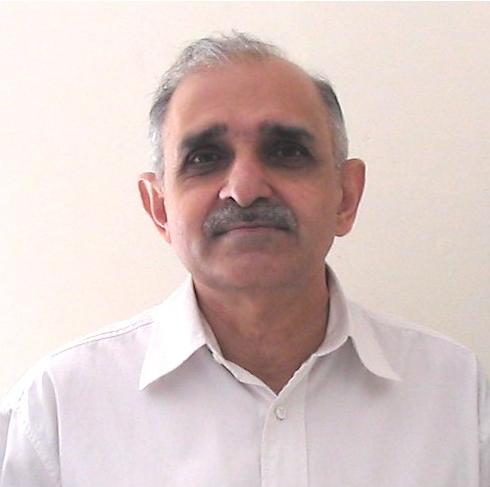 It was a few months before the BBMP (Bruhat Bengaluru Mahanagara Palike) elections that Bhat got associated with a citizen movement called Smart Vote. It had been started by some of his friends with the aim of spreading awareness among voters. Together, they worked on increasing voter participation and helping people make informed choices by providing accurate information about the candidates.
Bhat joined the team to help them with the technical aspects of the movement. He soon came to the conclusion that it was important to make voter information easily searchable. This could be done by providing citizens with a better way to find out about their data as entered in the electoral rolls on the state election commission websites. Thus, he developed a simple tool for searching the names of voters in the electoral rolls, with the purpose of adding it to the Smart Vote website. However, in the process of collecting the data about voters from published sources, he was shocked by the number of common errors that the electoral rolls were strewn with.
"I can go on naming the kind of errors found. There are so many male voters who have 'husband' listed as their relative. Thousands of voters are aged less than 18 years and also more than 120 years, because the date of birth entered is wrong. Sometimes, the age difference between a father and son is only of 3 to 5 years if the electoral rolls are to be believed. The father-in-law of my neighbour was shown as her husband in one list," Bhat says.
Therefore, in 2010, he developed a simple software to pinpoint these errors.

"The Chief Electoral Offices (CEOs) of different states have all the information related to electoral roll management systems (ERMS) in their database. They are required to publish the electoral rolls in PDF format on their website 2 to 3 times every year, and about 10% of this information is required to be released in English," he explains.
So he downloads these electoral rolls and makes his own database by converting the PDFs into normal text with the help of the software (for this the software uses a common parser program). According to Bhat, the program for this conversion cannot be frozen because the rolls are generated in different formats each time and hence the program also needs some changes every time a new roll is released. The records are then arranged in a manner that they look similar to how they would be on the ERMS portals.
After this, Bhat analyses the records. He looks through different data points like name of the voter, EPIC (Elector's Photo Identity Card) number, relative's name, relationship, age, sex, etc. A quick look through the data gives him an idea about the various errors in the list. For common points of suspicion, he has developed various tools, and has written specific programs that point out the errors.
The software includes about 20-25 such programs written in the Icon programming language.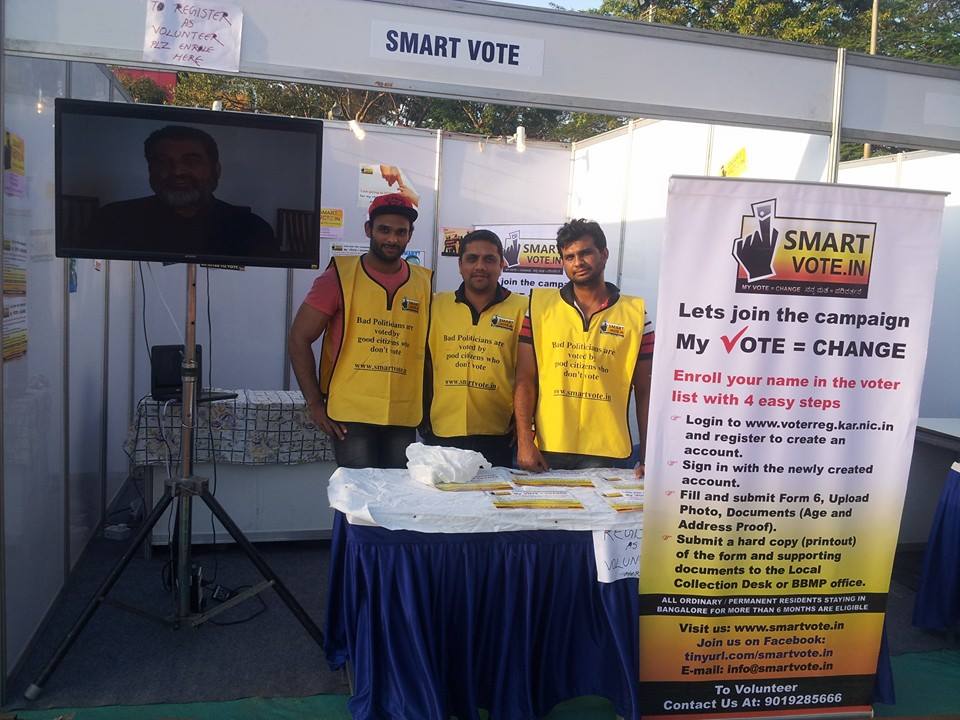 For examples, there is a program that uses a phonetics tool to find out if the name of a person has been repeated in the roll more than once with different spellings. This is a duplication error that is very common in the rolls. Bhat says there are 5 types of duplications found in the records and they are extremely rampant. For instance, the EPIC number, which is supposed to be unique, is shared by many people in some cases. Many sets of rolls have more than 200 records with the same voter name, relative name and photograph. The records for people with different EPIC numbers are sometimes the same. Then there are names with different spellings but same house numbers. More than 20 people with the same house address, who are obviously unrelated as per other details, have also been found.
"90% of these errors can be blocked with a good software. But the whole system is ineffective, and most of the guidelines of good software engineering are broken," says Bhat, who is working on the records of Bangalore and Delhi as of now.
He looks into the rolls every time they are published, and finds out the errors. He also keeps sending his findings to the CEOs of both cities.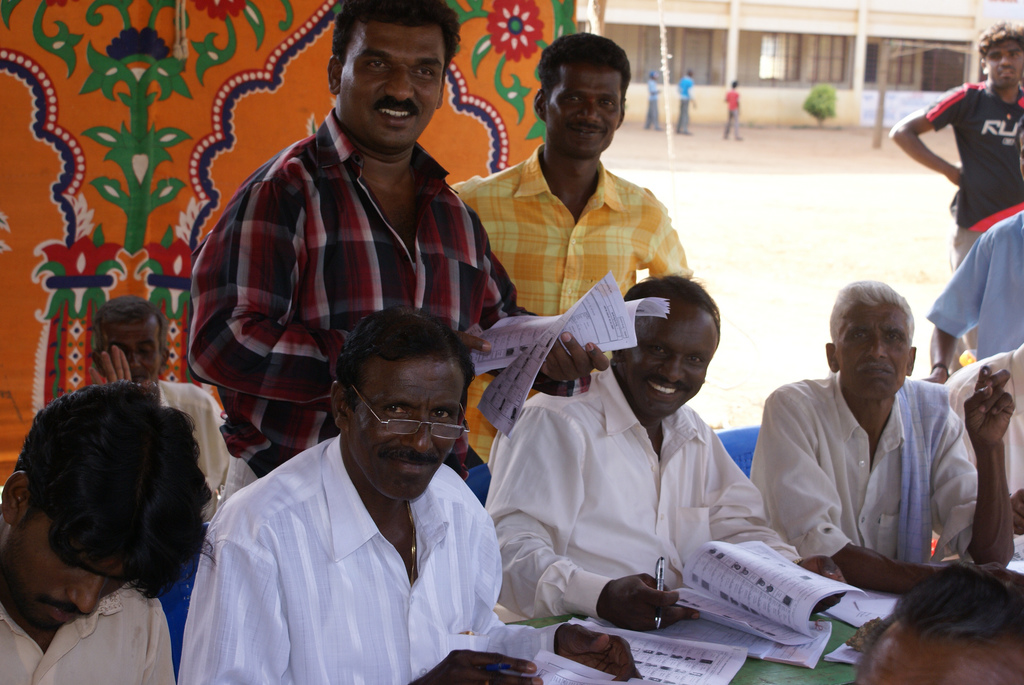 Picture for representation only. Credit: Flickr
In 2010, Bhat also got a chance to test the software. The then Deputy Election Commissioner, Alok Shukla, understood his work and was supportive of his vision. He provided Bhat with a sample database of about 1000 records from Chhattisgarh and asked him to check them. While common citizens do not have access to voter photographs, Bhat got the sample database with pictures for testing. He suspected 13 duplications based on the spellings, and with the help of the software, he verified that 8 of them also had the same pictures. He also procured such a sample from the MLA of his constituency in Bangalore. "So the software has been well tested and has enough proof," he says confidently.
Bhat made a shocking discovery in 2012. He found that the electoral system in Karnataka had deleted the names of 8 lakh Bangalore voters in July, and about 5.5 lakh voters in December. For 97 percent of these deleted records, the reason specified was a 'change of residence'. On visiting some of his neighbours whose names had been deleted, Bhat found that 40 of them had been living at the same address since a decade. The CEO and BBMP authorities had deleted these names just to rectify some errors made by them in the records. Bhat, along with some other people, took this issue to court.
They won the case and got all the names added back to the list. "If I had not inspected the records, this information would not have been found in the first place," he says.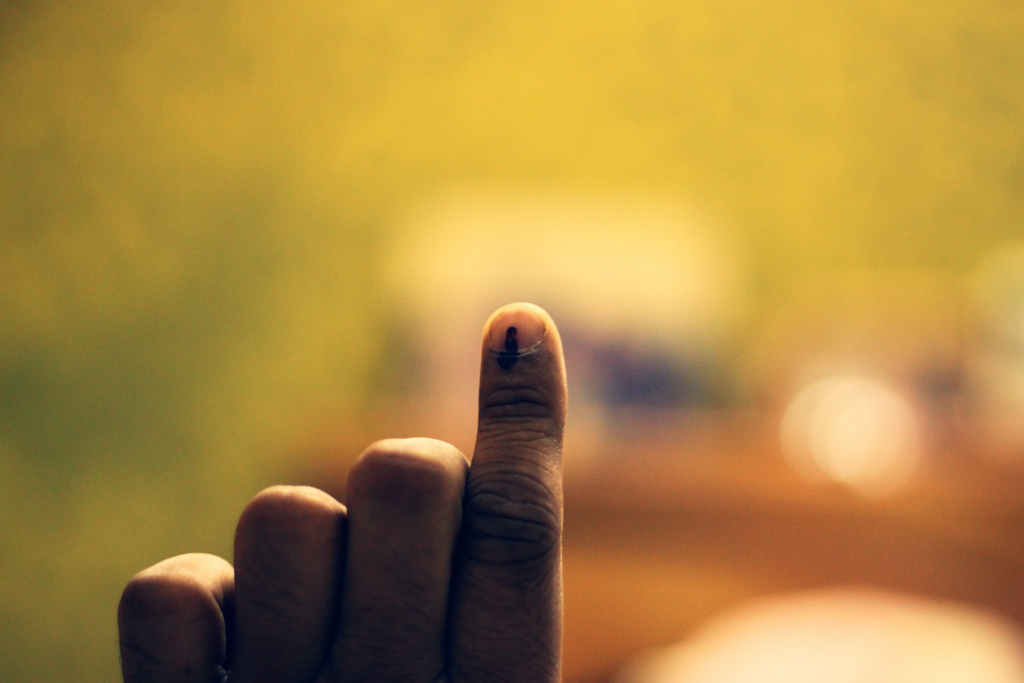 Picture for representation only. Credit: Flickr
Bhat has shared copies of his software with the Election Commission of India (ECI), and with the CEOs of some states. However, they are not willing to use it as of now. He has also offered to work for ECI without any compensation.
"Access to CEOs is difficult. Some of them deny the data or make it difficult for us to work on it (by releasing data in the regional language only). They do not respond to emails and block my telephone calls. If the public data could be really open, that would reduce my work and make it more effective. Cooperation from authorities would help," he points out, while talking about the challenges that he has faced till now.
Currently, he is using the software as a personal tool, and keeps on sharing his findings with all election authorities.

Picture for representation only. Credit: Flickr
His feedback is often implemented in the electoral rolls as well and the impact is already visible on the ground. Bhat frequently interacts with election officials in Bangalore.
"I meet the CEO whenever possible and I am informed that there have been changes. The number of records with ages of voters listed as 0 or 120, and other such common errors, have gone down based on the constant feedback I send," he points out.
Even though the software has not been accepted at an official level, Bhat feels that the effort is still useful.
"Even if this is not accepted, there is at least one voice which is telling the world that these mistakes are present. When I talk to officials and people in power, I can tell them with authority that I have these findings. So many names were illegally deleted from the list – but now the authorities know that somebody was watching," he says.
A graduate from the Naval College of Engineering, Bhat loves teaching. Other than working on the electoral rolls on most days, he also goes to the National Degree College as visiting faculty. He teaches computer science subjects to post graduate students there twice every week and also volunteers with some NGOs in the city.
"I am happy that I could bring about some improvements in the system and also get the names of lakhs of illegally deleted voters restored. This work has created opportunities to meet and interact with several wonderful people from many walks of life. This is a great learning experience in many ways," he happily concludes.
You can contact PG Bhat by writing to him at bhat.pg@gmail.com.
Like this story? Or have something to share? Write to us: contact@thebetterindia.com, or connect with us on Facebook and Twitter (@thebetterindia).'s try and