---
In the MY STORY section, we present some of the most compelling and pertinent stories and experiences shared with us by our readers. Do you have something to share? Write to us: contact@thebetterindia.com with "MY STORY" in the subject line.
---
Gangadharan Menon spent four beautiful, exciting and memorable days exploring the Tadoba Tiger Reserve. Spotting nilgais, bisons, wild dogs and then of course, the striped beauty of the big cats for whom they were there. It turned out to be the richest wildlife spectacle that he has ever witnessed in the country. This is his diary from the journey.
There's only one principle that I have followed in my 35 years of travelling into the wild: never visit the same place twice.
The simple reason behind this is that there is so much to see in India. You can't see it all in one lifetime. (Is that the reason why some of us believe in rebirth? I romantically wonder!) Of course I made an exception once; it was for the Silent Valley in Kerala.
But in April 2014, I felt it was time to make a second exception to the rule. And this time, it was for the Tadoba Tiger Reserve.
Spread over 600 square kilometres, the Tadoba Tiger Reserve is located in Chandrapur district of Maharashtra. It is a supreme example of eco-tourism. The locals and forest department officials there do a wonderful job of protecting the wildlife while controlling close to a hundred tourists every day.
Big cats don't feature in my bucket list usually. But this time, the urge to spot the tigers suddenly overpowered me, and I decided to go to the reserve in the oppressive heat of 43 degree Celsius. In hindsight, it was a pretty good decision. It turned out to be the richest wildlife spectacle that I have ever witnessed in our country.
Day One.
Soon after entering the core area near Khatoda Gate, we chanced upon a sloth bear. It was a momentary glimpse as the bear was far away, foraging for termites in a distant mound.
After this, we drove to a lake named Telia, which for some unknown reason, has strange rainbow-coloured shores.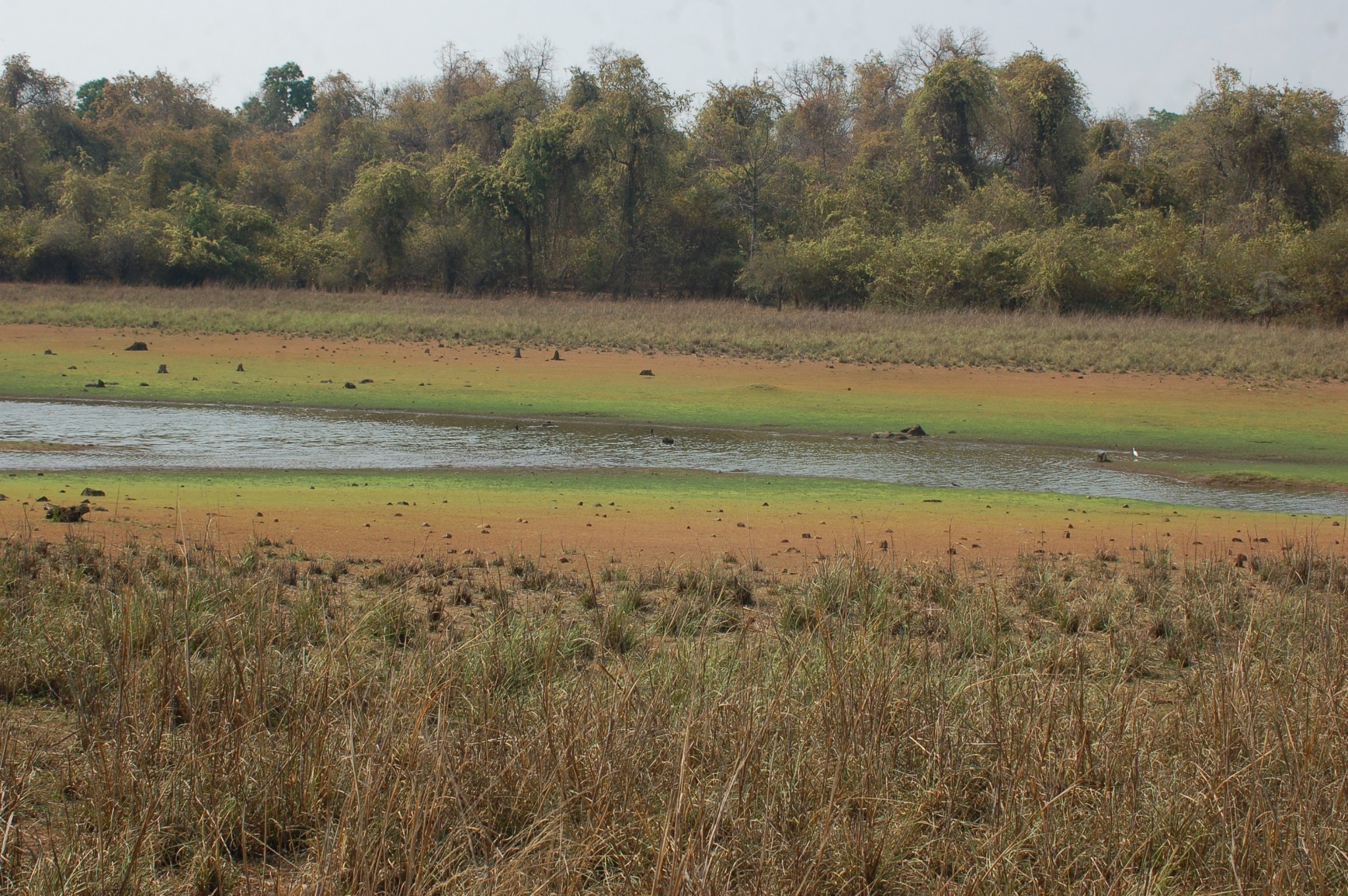 There, we waited for a tiger which was spotted by another jeep, about three minutes ago. But no luck!
Day Two.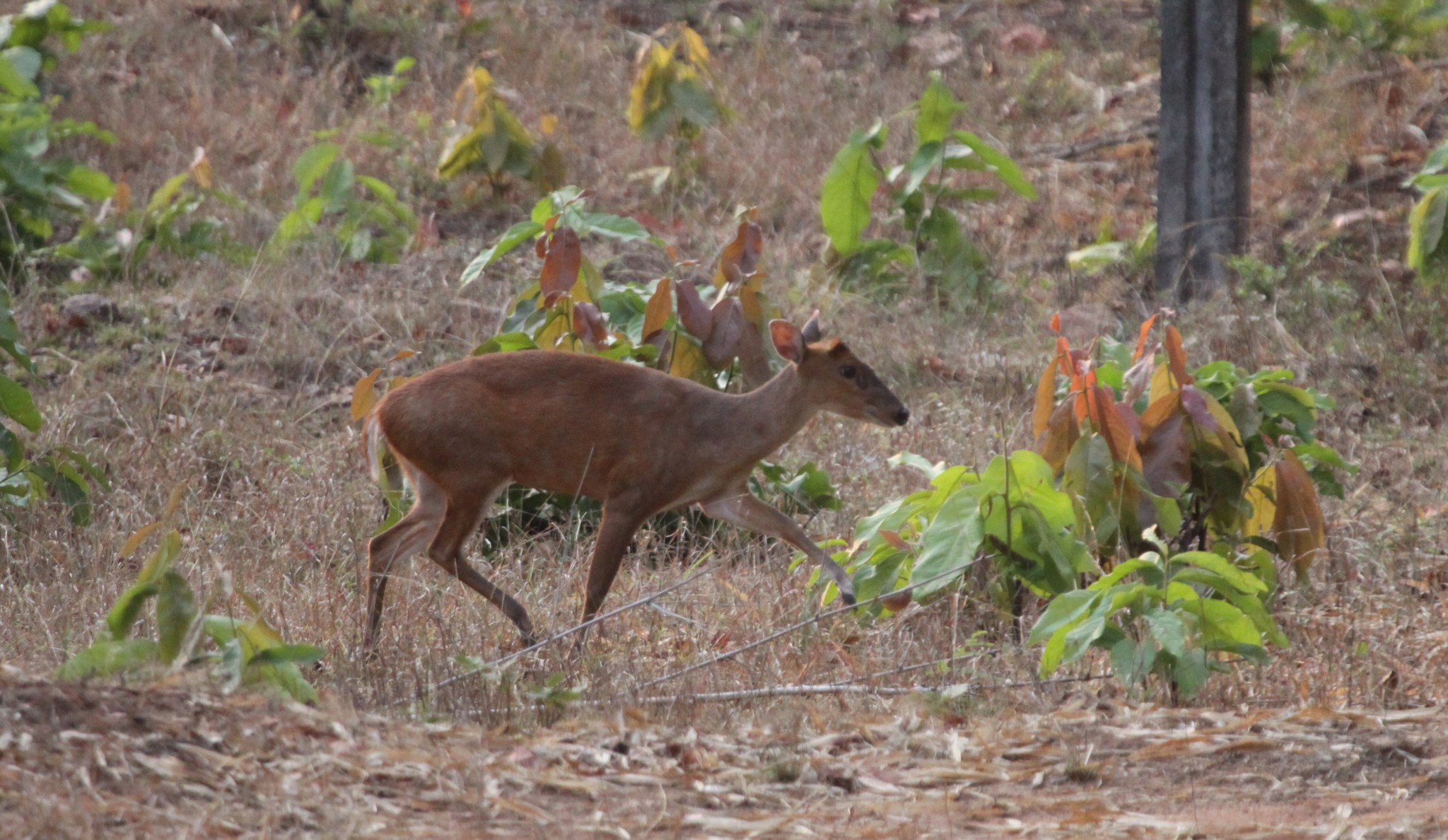 Enough food, coupled with abundant water in all the water bodies, has made Tadoba a paradise for the animals. This is because most villagers were relocated outside the park, long ago.
I saw bisons, barking deer, chousingha, chital, sambar and nilgais – all in heartwarming numbers.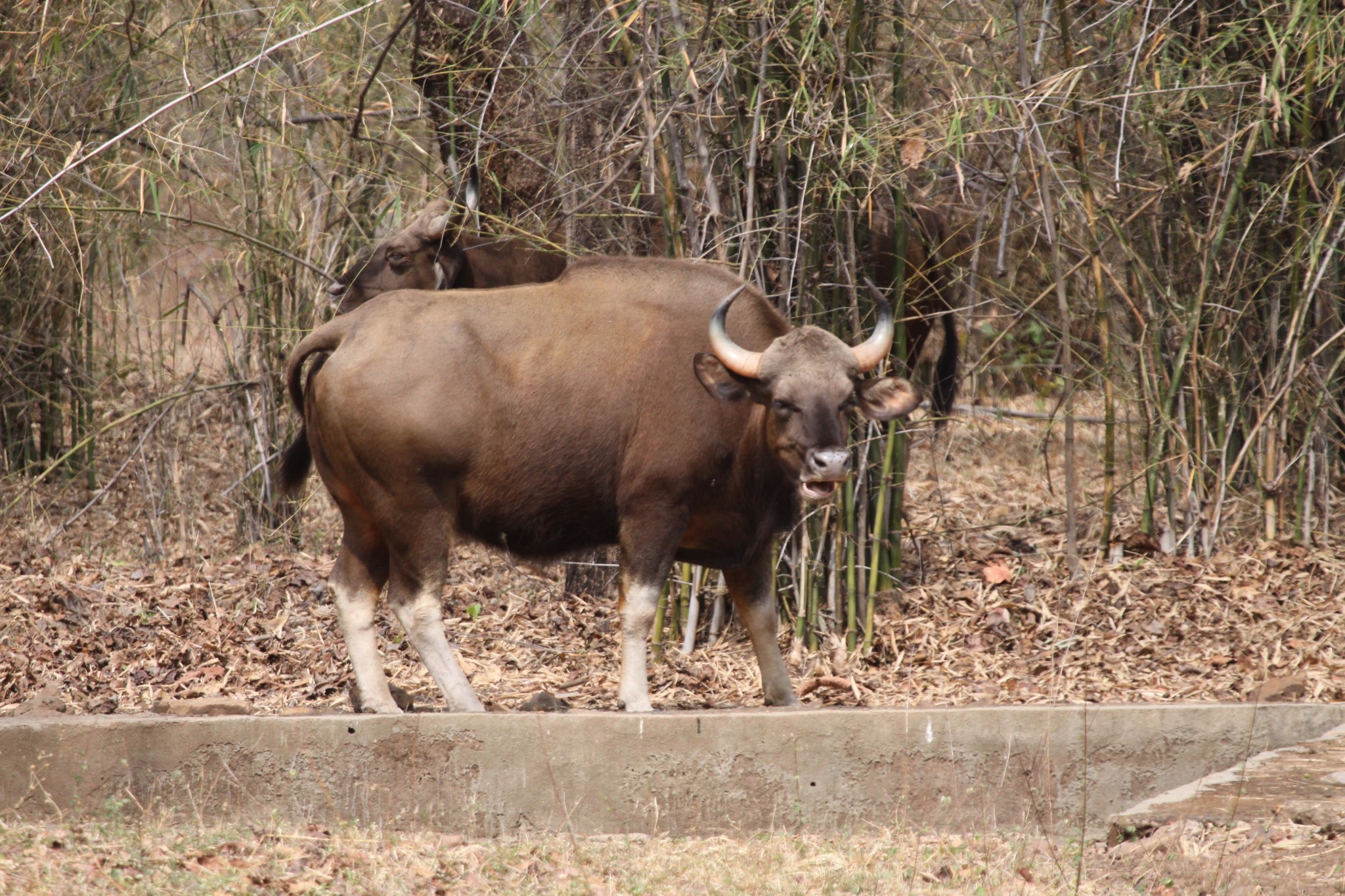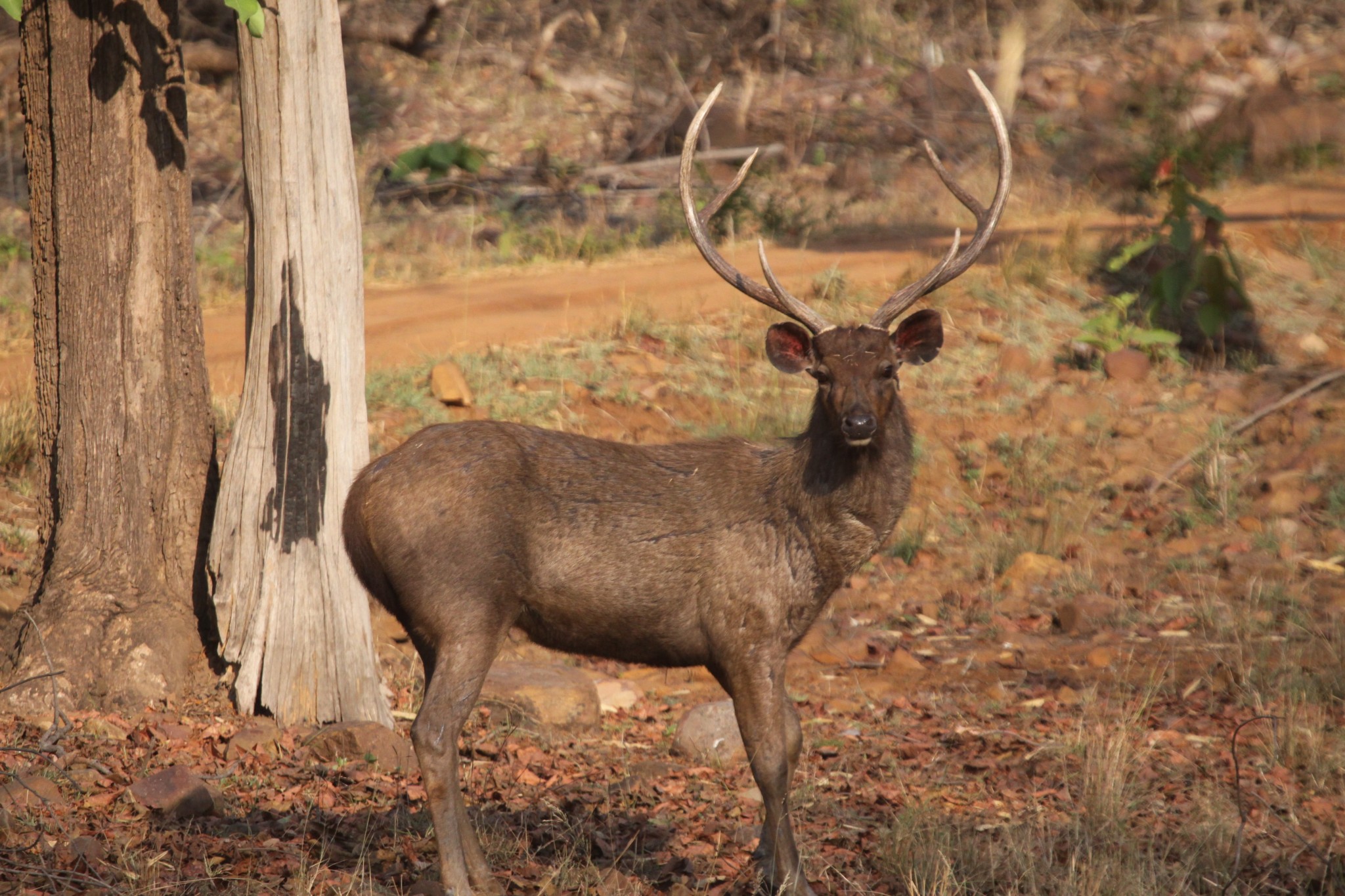 At the Telia Lake, we spotted four peafowls and a peacock, sunbathing on a small mound. Bandu, our personal guide and driver, suddenly noticed a slight movement in the grass. It was a leopard. But the sharp, alarming call of a spoil sport langur was enough to scatter the peafowls in all directions and the leopard slipped away with, well, a sheepish grin.
After waiting at another nearby lake for some time, Bandu decided to go to Telia again, guided by some sixth sense which told him that we would find a tiger this time.
And he was right. We finally saw a tigress cooling her heels in the water.
Day Three.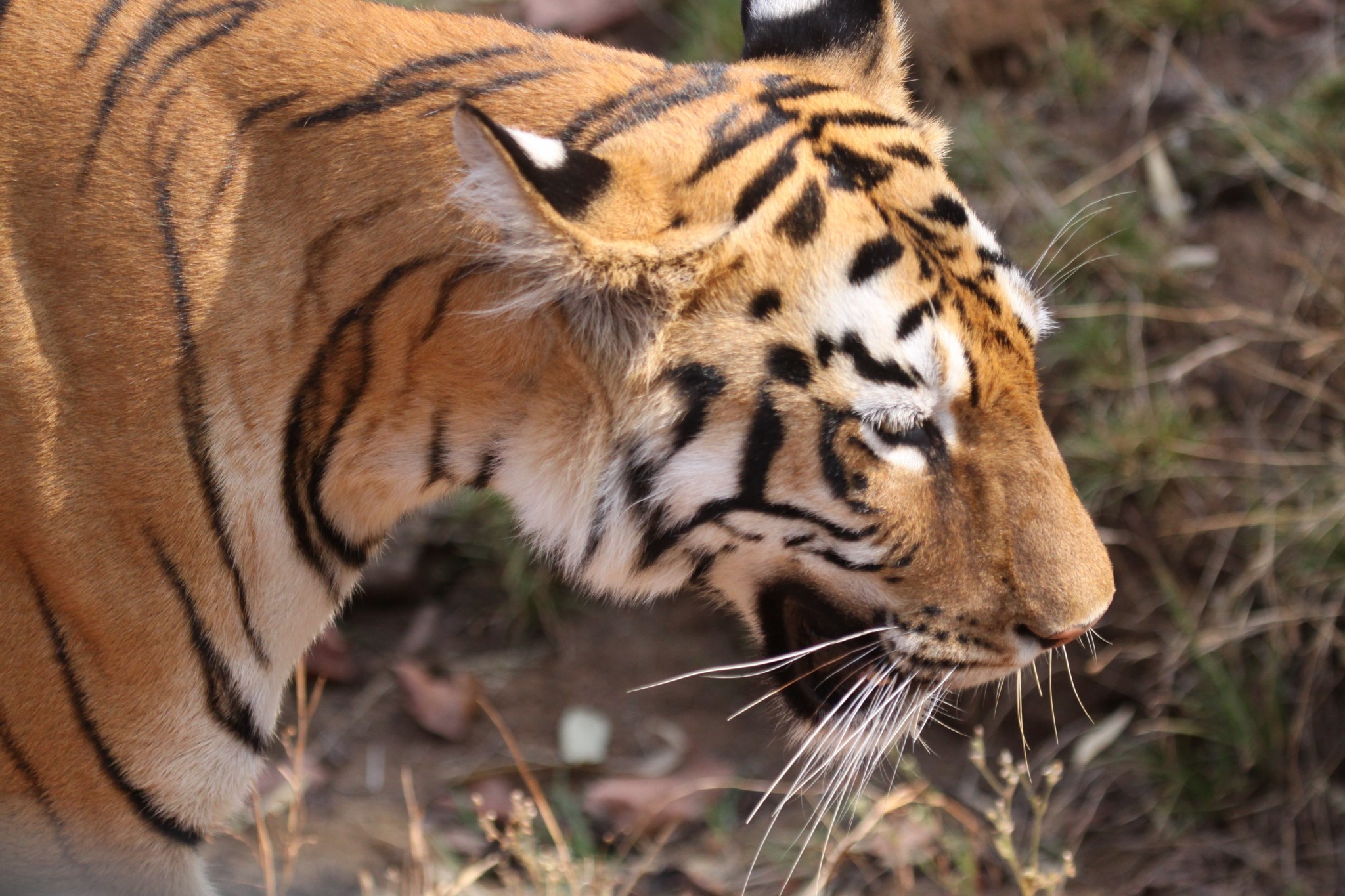 We were on our way to Panchdhara when we came across a large group of wild dogs that soon split into two groups to prepare for an ambush.
A pack of wild dogs is so ferocious and merciless, that it can even send a chill down a tiger's spine.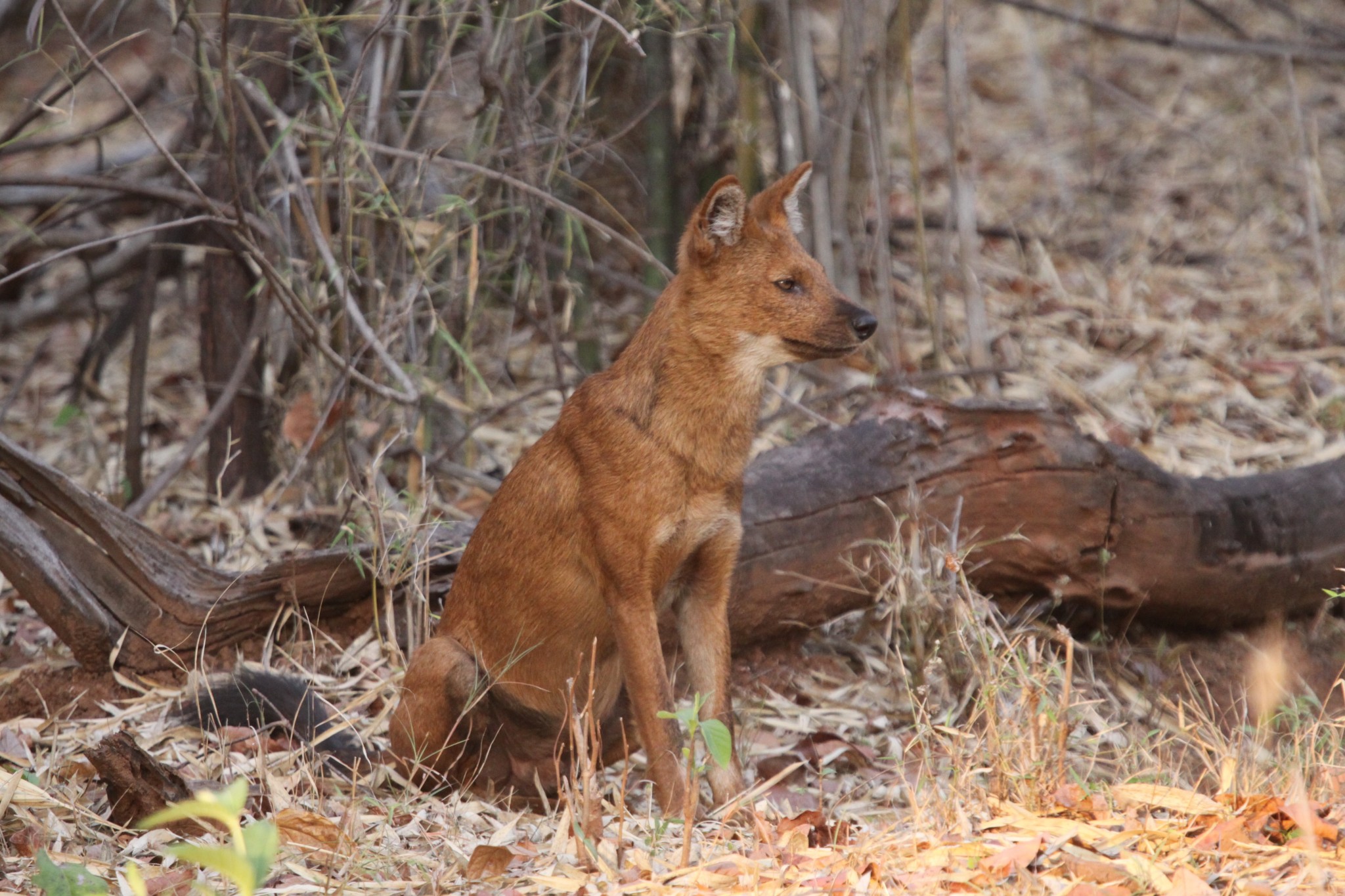 On the way, we came across some Mahua trees in full bloom. There were also the langurs enjoying the taste of Mahua flowers and fruits which had fallen down.
Finally, we could see the Tadoba Lake at a distance. Bandu shared the legend of this lake with us. Many centuries ago, a marriage party of the Gond tribe that used to inhabit this forest was passing through. Since they were all parched and there was no water, they decided to dig a well. While digging, they unfortunately hit a rock in which a God resided. In a fit of rage, he sent forth a deluge of water that drowned all those people. This water then formed the Tadoba Lake.
We spotted another tigress in the evening near an evacuated village called Jamni. She emerged from nowhere and stood on the street in front of us. Then she passed by nonchalantly, giving us a piercing look.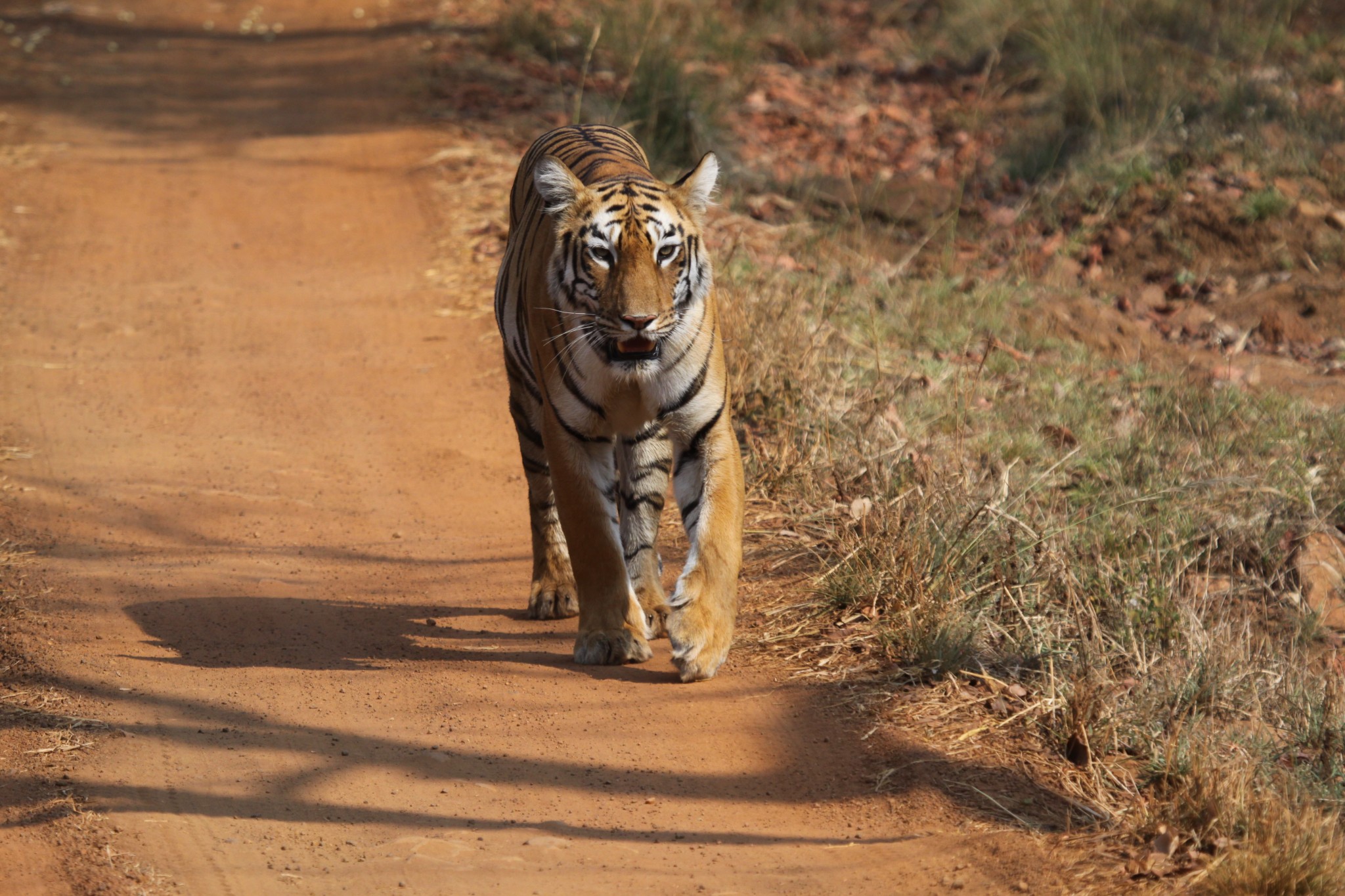 Day Four.
The last day of the trip was the best. We drove through a tunnel of cicadas and just as we emerged from it, there he was, standing on the left – Wagdoh, the alpha male tiger.
Known as the largest tiger in the country, he was a sight to behold. From deep inside the bamboo grove we got glimpses of his majestic form. And then he suddenly disappeared.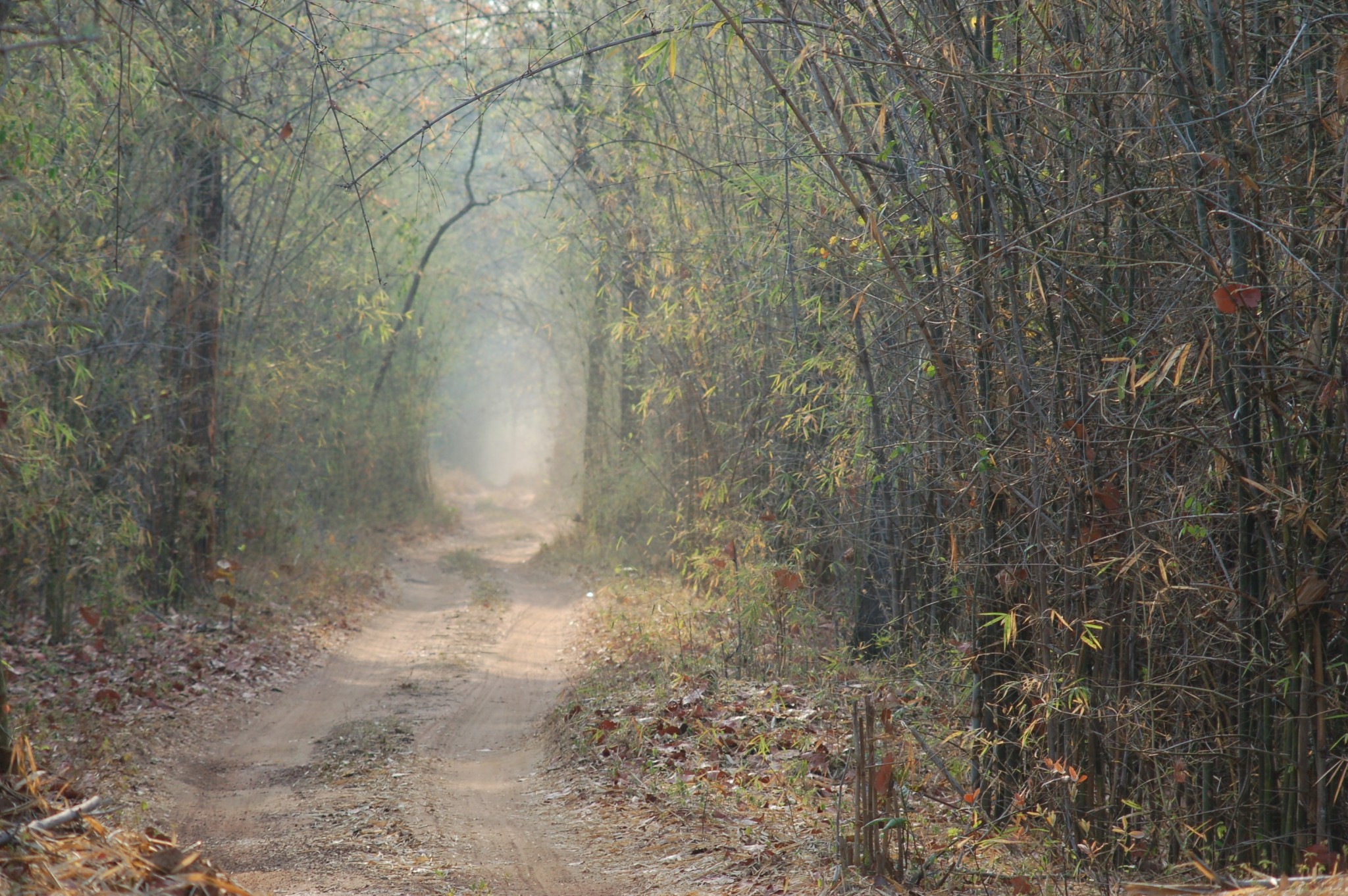 The next halt was the lake of Pandher Pauni. There we saw another tigress who lying on the grass, getting ready for a kill. Barely 50 feet away from her was a female Sambar Deer deer which suddenly noticed a faint movement in the grass as the tigress lifted her front leg preparing for the big leap. The Sambar bolted with a sharp call that made the wild boar and a spotted deer nearby also disappear in a flash.
This tigress is fondly called Maya by the guides.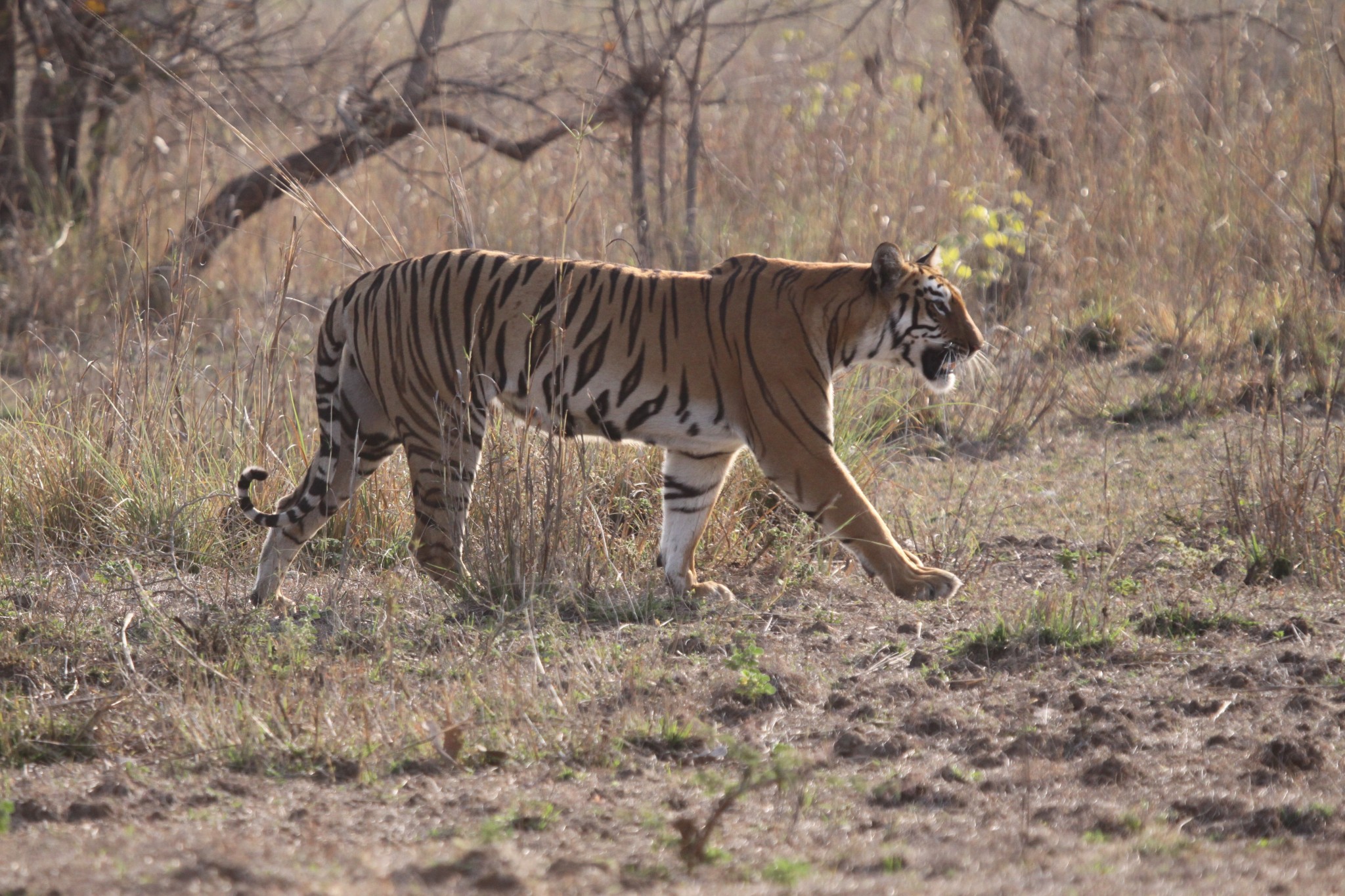 Here are a few details about the place if you would like to give it a visit:
When to go: Though certain areas of the park are closed during monsoons, a 20-km stretch between Moharli and Tadoba is kept open. And it's teeming with wildlife. Call Bandu Mankar, the best guide in the park. He can be reached at 09595335274.
How to reach: Tadoba is about 175 km from Nagpur by road.
Where to stay: MTDC Resort at Moharli. You can visit here for booking. For safari bookings that have to be done 60 days in advance, visit here.
Like this story? Or have something to share? Write to us: contact@thebetterindia.com, or connect with us on Facebook and Twitter (@thebetterindia).
About the author & photographer:
After 28 years in advertising, Gangadharan Menon quit the profession to take up his first and second love: teaching and travel. His first collection of travel writings titled Evergreen Leaves has been published by Partridge and is available on
www.amazon.in
. For autographed copies at the Author Price, mail to 
wildganges@gmail.com
.