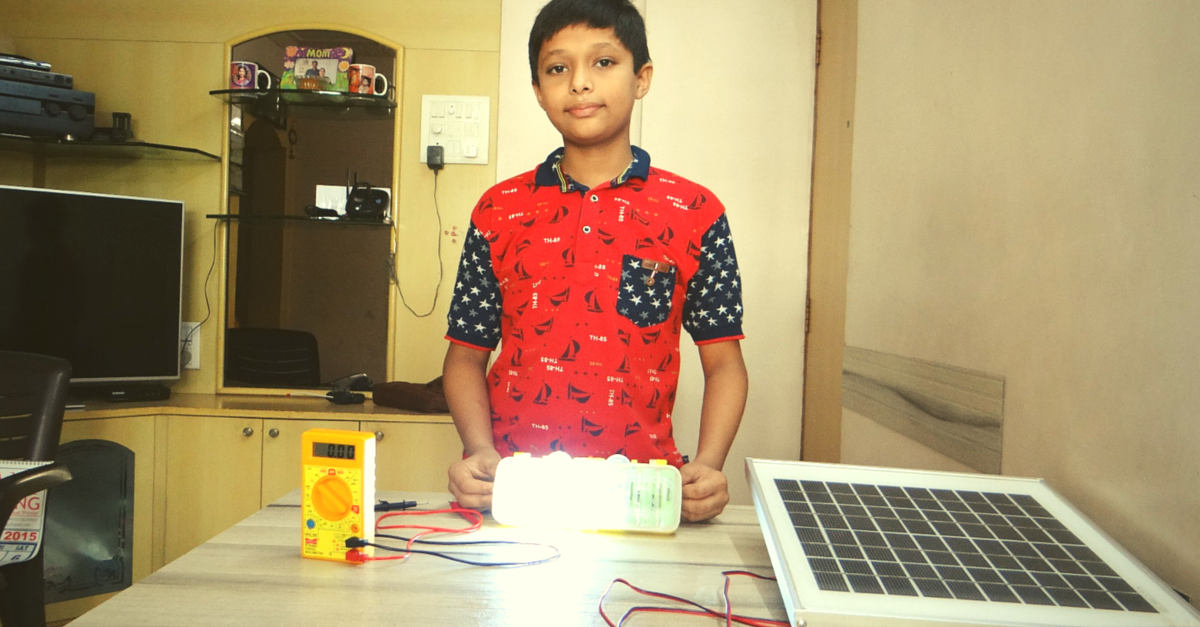 Vedant, a Class 6 student, is not like other children his age. He plays with LEDs, diodes and magnets and dreams of making a free power source for the country. As of now, he has successfully developed an LED power source from scratch by recycling a discarded laptop battery.
Vedant, a Class 6 student, is not like other children his age. He plays with LEDs, diodes and magnets and dreams of making a free power source for the country. As of now, he has successfully developed an LED power source from scratch by recycling a discarded laptop battery.
Ever had your laptop battery replaced? What did you do with the old one – store it in some corner, or dispose it with the regular garbage?
While many of us struggle to find a way to discard our dead laptop batteries in an eco-friendly manner, this 11-year-old boy from Maharashtra has found a brilliant way to actually use them.
Moreover, his idea can help hundreds of people in Indian villages who do not have access to electricity.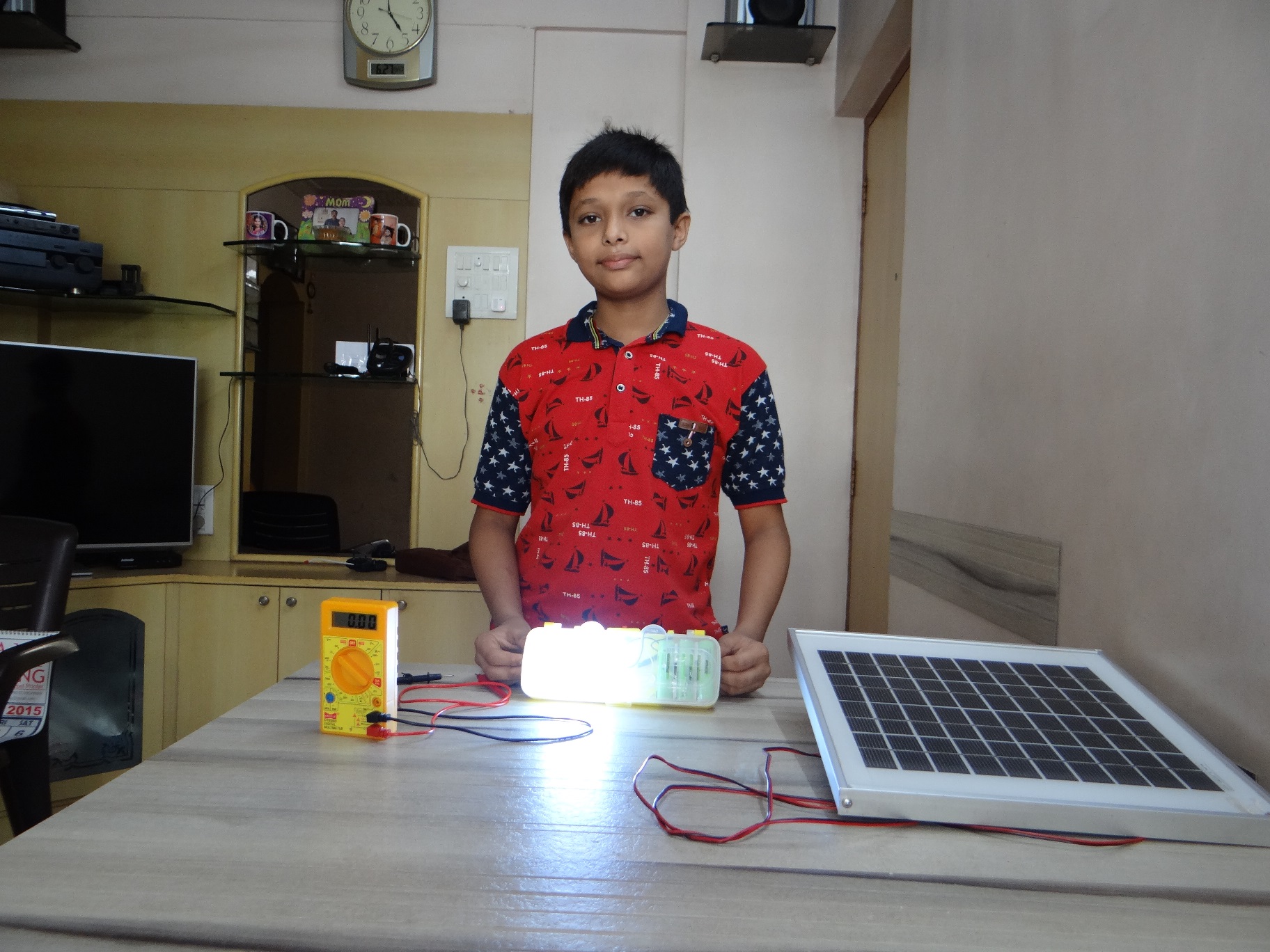 Meet Vedant Dhiren Thaker, a Grade 6 student of Shantinagar High School, who, unlike other children his age, spends a major part of his day thinking about ways in which he can provide free electricity to the country. In his quest, armed with his love for all things electronic, he has designed and developed a power source which has been made from scratch with a recycled laptop battery.
Vedant is a resident of Mira Road, a Mumbai suburb. Every year during summer and Diwali vacations, he goes to visit his paternal village Tintoi, situated in the Aravalli district of Gujarat. That's where some of his best friends live. Twice every year, he spends about 15 days with them, and this village is one of most important reasons behind his motivation to invent free power sources. He has witnessed first-hand how children belonging to financially weak families in the village are unable to study at night because there is not electricity.
While he carries kites, clothes, games, and crackers for them during every visit, his bigger plan is to help them study as much as they want to, despite the state of electricity in the village.
"It hurts to see that my friends cannot study after dark. I am also worried about how people in the village cook when there is no electricity. There is a risk of them getting hurt and I want to change that," says Vedant.
And he has found a way. In January 2014, the battery of his father's laptop stopped working after a year of use. Vedant wanted to find out what's inside the battery, so he opened it. A laptop battery pack usually consists of 6 to 8 cylindrical lithium-ion (Li-ion) cells. On breaking into this one, Vedant found that only one of the 6 cells was not working. The rating of one cell was 3.7 volts and 2.2 amperes. All the others were functional but since the cells in this pack were connected in a series and one of them had stopped working, power supply to the others was also restricted. To his father's surprise, he used one of the remaining functioning cells and installed it in a dysfunctional CFL inverter lamp which then started working perfectly.
After this, he further refined the idea and developed a functional light source from scratch.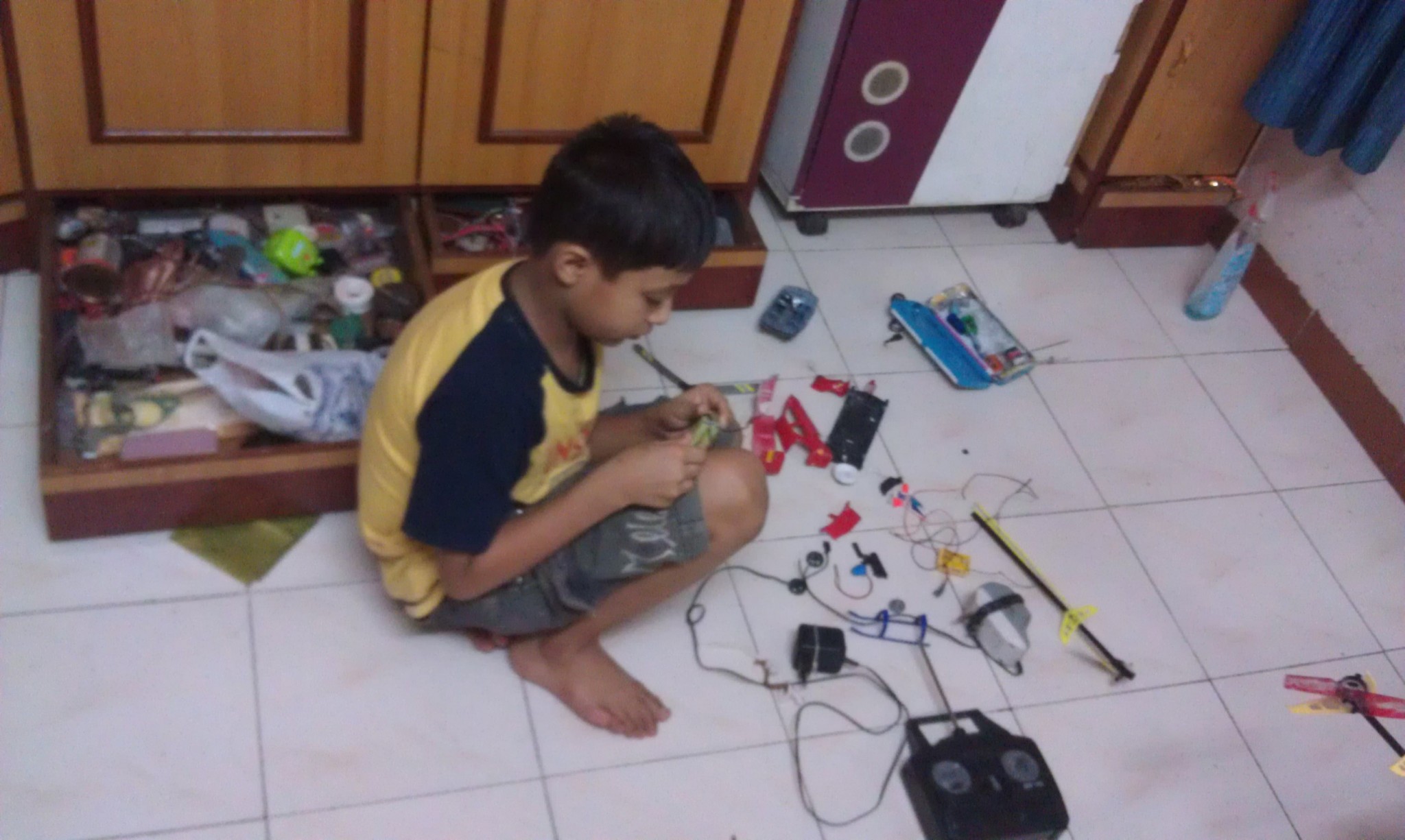 How does it Work?
(At this point, we would like to sound a Geek Alert! Please proceed as your own risk)
The materials required for the light are as follows:
• A pen/pencil box
• Strips of LED lights
• A solar panel
• 3 Li-ion cells from inside a laptop battery pack
• A diode, switch and connector
Inside the box, the cells are connected to the LED strips through a connector and a switch. During normal operation, the switch is closed so that the battery can supply power and illuminate the LED.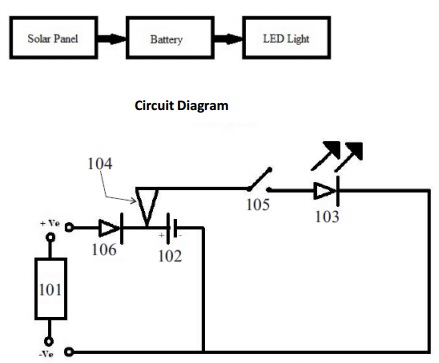 When he reached this point, it struck Vedant that there are no charging sources in villages. Hence he thought about one of the best available renewable energy sources – solar energy. His father got him a working solar panel, which he was lucky enough to find at a scrap store. To charge the cells, a direct current output voltage line from the solar panel is plugged in the connector. It hence supplies the output voltage from the solar panel to the cells. Another challenging thought at this point was what if there is a reverse current flow from the battery? To avoid this, Vedant added a diode to the circuit, between the solar panel and the battery, so as to prevent reverse current flow from the battery to the solar panel during the charging process.
And this gives us a power source developed from the use of functional Li-ion cells of a discarded laptop battery pack, with the added feature that the cells can be recharged. All of it done by an 11-year-old!

"Even though such batteries cannot be used anymore for laptops, they still have a lot of residual charge left. This residual power can be used to light up lives of children living in extreme rural areas. The cost will also be small as the battery, which is the heart of this system, comes without any cost," explains his father.
Ask Vedant how he knows all of this, and he smiles.
"When I was little, I used to ask my father about how everything works. What is this? What is that? He told me everything and I started understanding about electronic products since then," he says.
His father, Dhiren Thaker, agrees that Vedant has always been an inquisitive kid.
"Ever since he was 5, he showed immense interest in the functioning of electronic items around the house. He used to break some electrical equipment at home and build something new from it. He also dissected his electronic toys part by part. Sometimes, he used to reconstruct them so I wouldn't scold him," he remembers.
Cells, dynamos, motors, magnets and other such things have always been his favourite toys.

With them, he constructed many things like an electronic toy boat made from scrap at the age of 7, a sound producing device when he was 6, a remote operated boat at 11, and the latest — a remote operated door unlocking system. He does not take any additional classes or read additional books for this.
Dhiren has also got a provisional patent for the power source. For this, he had to show proof to the patent attorney that the entire work has been done by Vedant. The patent will be live in one year.
Dhiren, who is a computer engineer by profession, also has an interest in electronics. He was like Vedant. That's the reason why he has lots of extra electronic items in his house. Lucky for Vedant!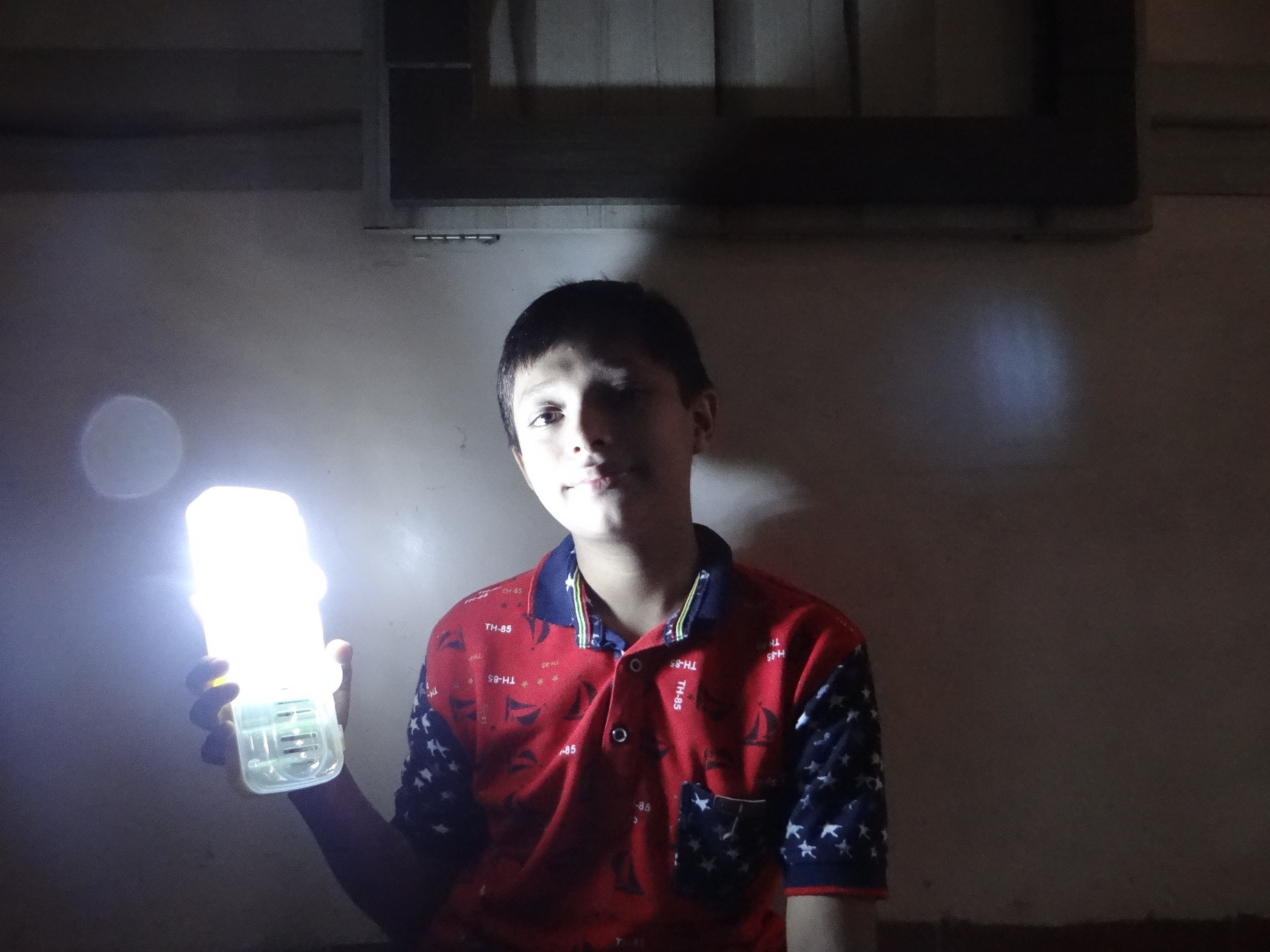 "He always seemed to understand things which are not easy for other children of his age to understand. Like how to connect cells and the way their positive and negative polarities work. He often takes me to the scrap shop and wants to purchase things with which he can create new products. He also has a good understanding about safety and is always careful about what should be touched with bare hands. Honestly, I can say that he was born with this knowledge," Dhiren concludes.
Vedant wants to become an engineer when he grows up, so he can develop a free power source for the entire country. We hope all his dreams come true.
To know more about his work, you can write to him at dhiren.thaker@gmail.com.
Like this story? Or have something to share? Write to us: contact@thebetterindia.com, or connect with us on Facebook and Twitter (@thebetterindia).
Tell Us More
We bring stories straight from the heart of India, to inspire millions and create a wave of impact. Our positive movement is growing bigger everyday, and we would love for you to join it.
Please contribute whatever you can, every little penny helps our team in bringing you more stories that support dreams and spread hope.