He stumbled across some slum kids while walking to the temple one morning — feeding them has become his religion since then! Read the heartwarming story of a man who is using his imagination and effort to ensure food keeps the children motivated to attend school.
He stumbled across some slum kids while walking to the temple one morning — feeding them has become his religion since then! Read the heartwarming story of a man who is using his imagination and effort to ensure food keeps the children motivated to attend school.
Eight-year-old Rani Kamle was not allowed to go to school regularly. Her parents used to send her to beg on the streets of Pune so that she could bring home some money. One day, about three months ago, all her classmates received bags full of books and stationary, but she could not get one because of her poor attendance. It was then that Rani decided to speak up. She went back home, fought with her parents for two days, and made sure they would never stop her from going to school again. Today, she is a regular student, and a very happy one.
Rani, along with about 40 other children like her, also attends extra classes after school everyday. None of these children want to miss the two-hour long extra class. Many even fight with their parents if they are stopped from going.
But what keeps them so motivated to study? Other than the fully stuffed bags that were recently given to them, it is the food they get every day after class — idli, dosa, vada, and more!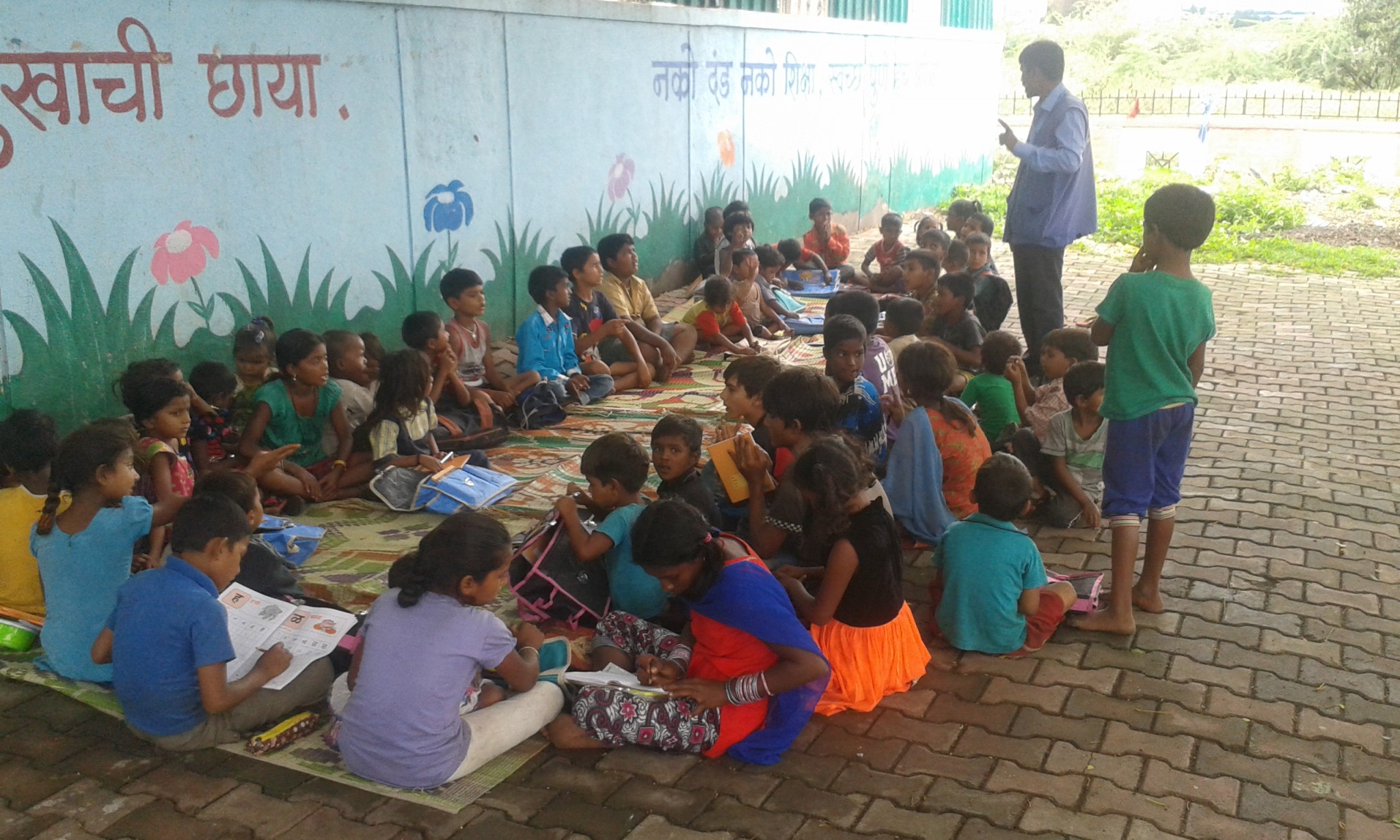 Thanks to Nitin Jirafe, an engineer with a multinational firm, these children are guaranteed a tasty meal after they finish their studies every day.
This forty-year-old man has made it his mission to ensure that none of the children drops out of school and goes back to a life of begging and working on the streets.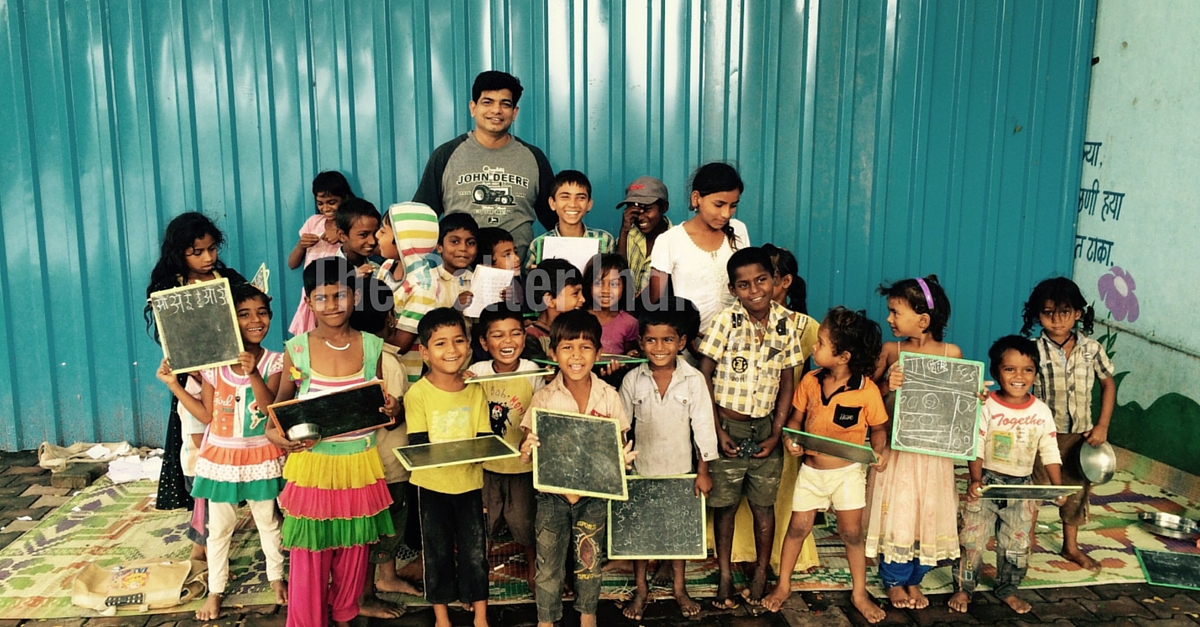 It all started on what was just another Saturday morning for Nitin. He was on his way to the temple when he came across a group of 12-15 children playing on a footpath in Phule Nagar. Curious as to what they were doing, Nitin went ahead and enquired.
These kids were associated with a Pune-based NGO called Awakening Jagriti, and were attending an open air extra class organized for them. Under a tree near the footpath, the kids stood surrounding a volunteer from the organization.
Nitin came to know that they were residents of a nearby slum. The NGO had found them doing menial jobs like rag picking and household work, or begging on the streets. The team at Awakening Jagriti convinced their parents to enrol them in a free Municipal Corporation School nearby.
However, the volunteers soon realised that once the school got over at around 1 pm, the parents would send the children back to work. They came up with an innovative solution — conducting extra classes after school to teach science and maths in a fun way. This helped the kids understand concepts that they may not learn at school and also prevented them from going back to work.
These classes take place from 2-4 pm on weekdays and 9-11 am on Saturdays. Initially, as an incentive for the kids to attend, the NGO provided them with food after the classes. While this solution worked successfully for some time, it later started failing because the NGO could no longer arrange the required funds for food. The biggest challenge now was the declining attendance because food had been a great motivation for the kids to come to the extra classes.
Nitin was inspired by what the NGO was doing and did not want them to fail in their endeavour. So he promised to bring in food on Saturdays to help ensure high attendance on one day of the week at least.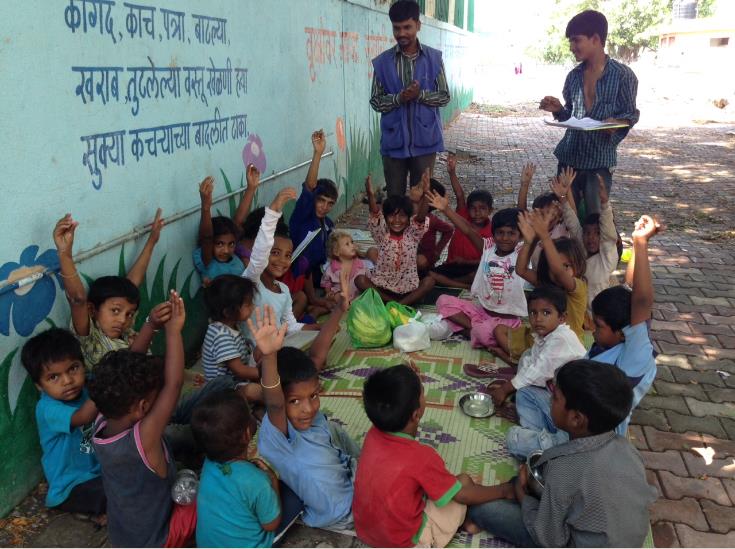 He began taking fruit and snacks for about 20 children to the Saturday morning classes. This was in April 2015. In 4 weeks' time, Nitin was informed that the strength of the class on Saturdays had gone up from 12-15 kids per day before his help, to about 40 every day since he started bringing in food.
"This is when I decided that I should be doing this all 365 days," he says.
To start with, Nitin drafted a small story about these children and how he was trying to help them. He shared it with everyone at the multinational organization where he works, asking if people would be willing to contribute.
He was able to collect a sum of Rs. 45,000, to which he added another Rs 10,000 from his own pocket.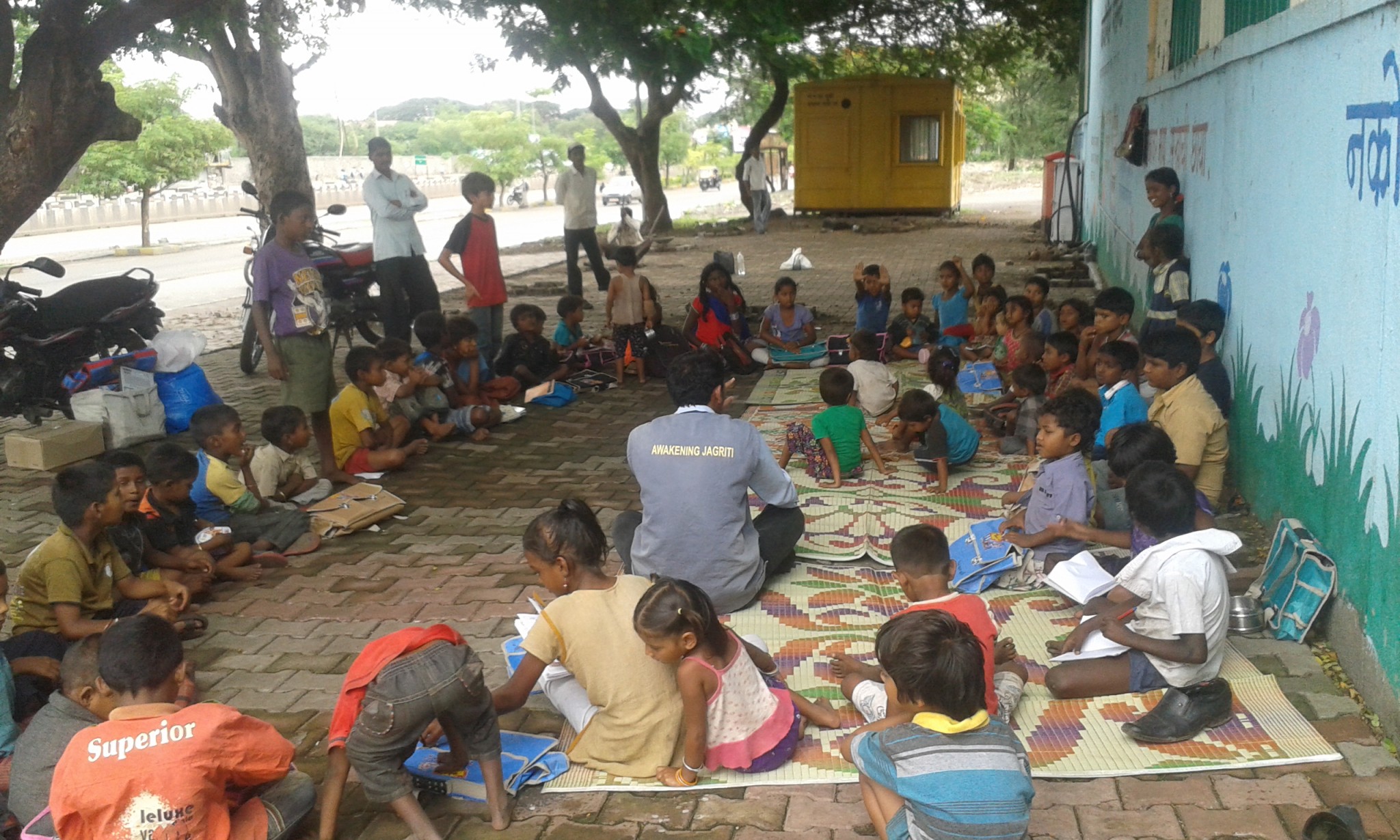 Next, he tied up with an idli seller near the slum. According to the deal, the seller now packs around 60 idlis every day, and a volunteer from the NGO delivers them to the children. The seller charges Rs. 200 per day and thus the amount that Nitin has accumulated is enough for about a year's worth of food.
"The good thing is that the retention rate has now increased to about 90 percent and has become stable. About 30-40 children come for the extra class every day," he says.
But Nitin had no plans of stopping here. As the parents of these children could not afford books and stationary, he bought fully stuffed school bags for them with the funds he had collected. These bags include all the basic text books for their age, along with notebooks, writing pads, drawing books, and pencil pouches.
He distributed about 40 school bags.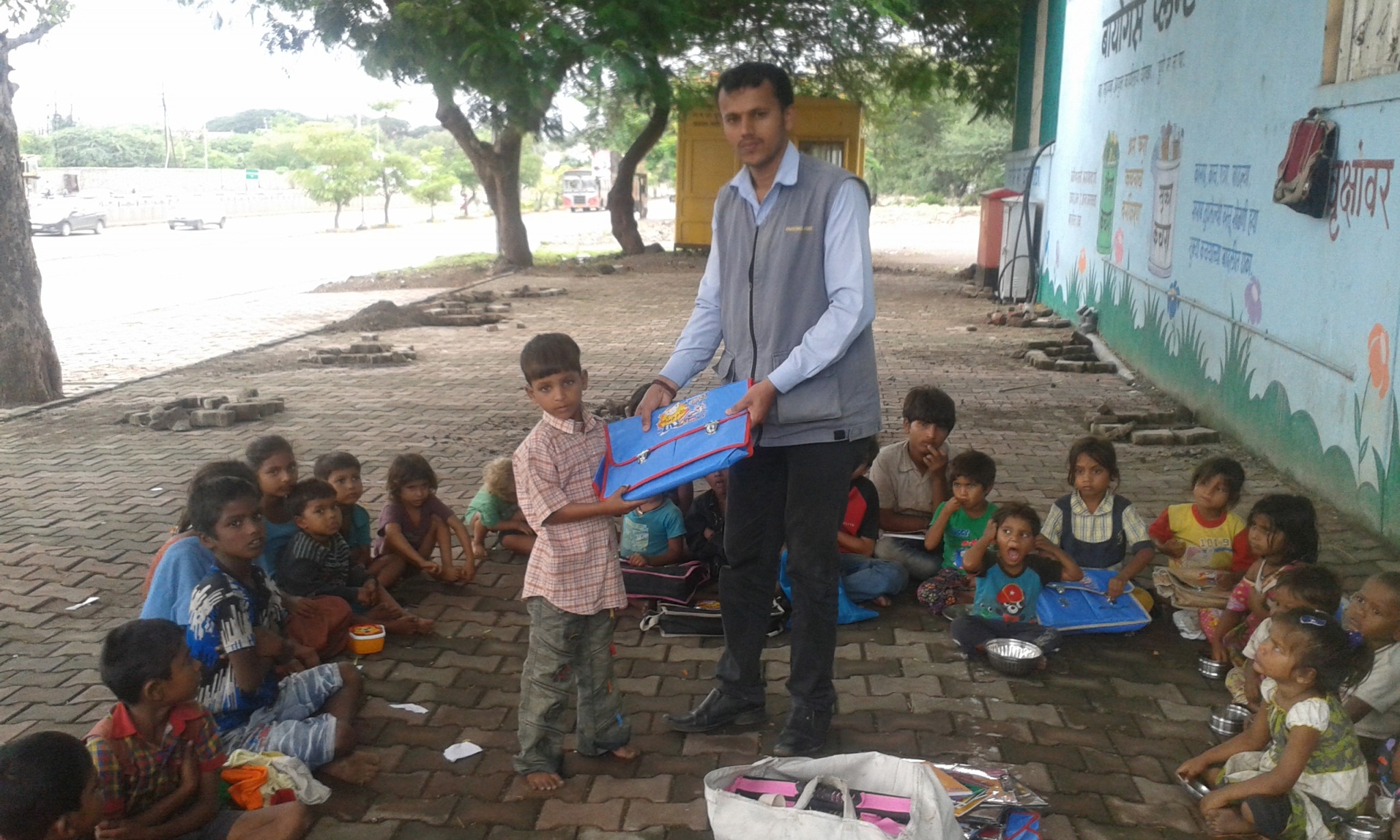 His condition was that only those children who attend school regularly would get these bags. Those who did not get one tried their best to convince their parents to let them go to school more regularly.
One August 10, 2015, Nitin replicated the same model in the Sangvi slum of Pune as well, where the NGO conducts similar classes. For this, he took the help of a professional photography group that he is a part of. The group has about 20 people, and with their contribution, Nitin was able to collect enough funds for seven months' worth of commitment in Sangvi.
With about 30 regular kids from both the slums, there are a total of 60 who are attending these classes.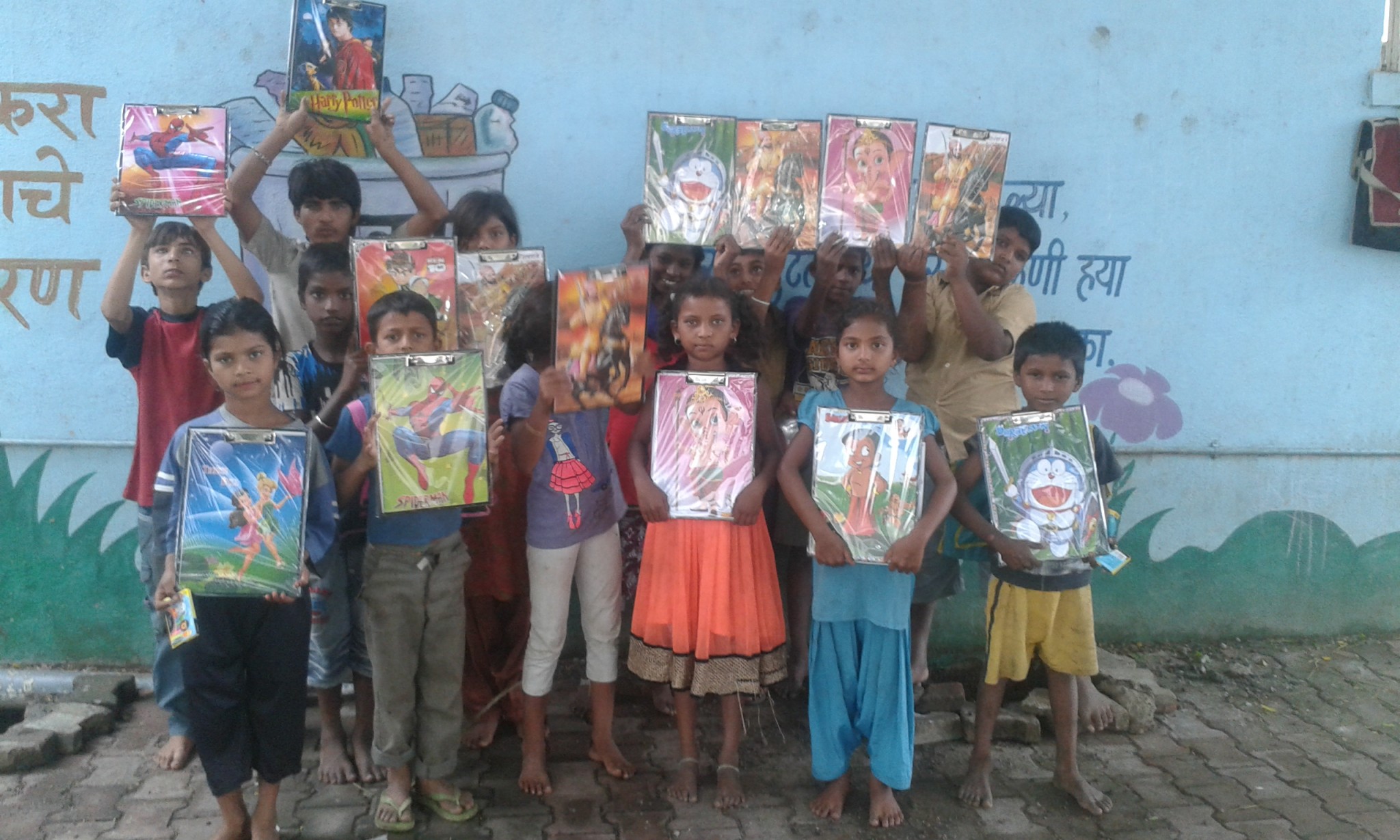 The challenge for him now is to continue the process after a year. For this, he has decided to organize an exhibition of photographs and paintings with the help of his friends, and use the funds generated from the same for the welfare of these children.
"It is only the start and I hope that we will be able to collect enough to continue helping these children. They are really interested in studies, it's just that because of poverty, their parents send them to do other jobs," he points out.
As for the food, if the kids get bored of idlis, Nitin has told the volunteers to pick up anything else from the seller who also makes dosas and vadas.
"My only concern is that the children should remain connected to their studies. If they keep going to school, they may be motivated to continue with their education later in life too," he concludes.
Like this story? Or have something to share? Write to us: contact@thebetterindia.com, or connect with us on Facebook and Twitter (@thebetterindia).