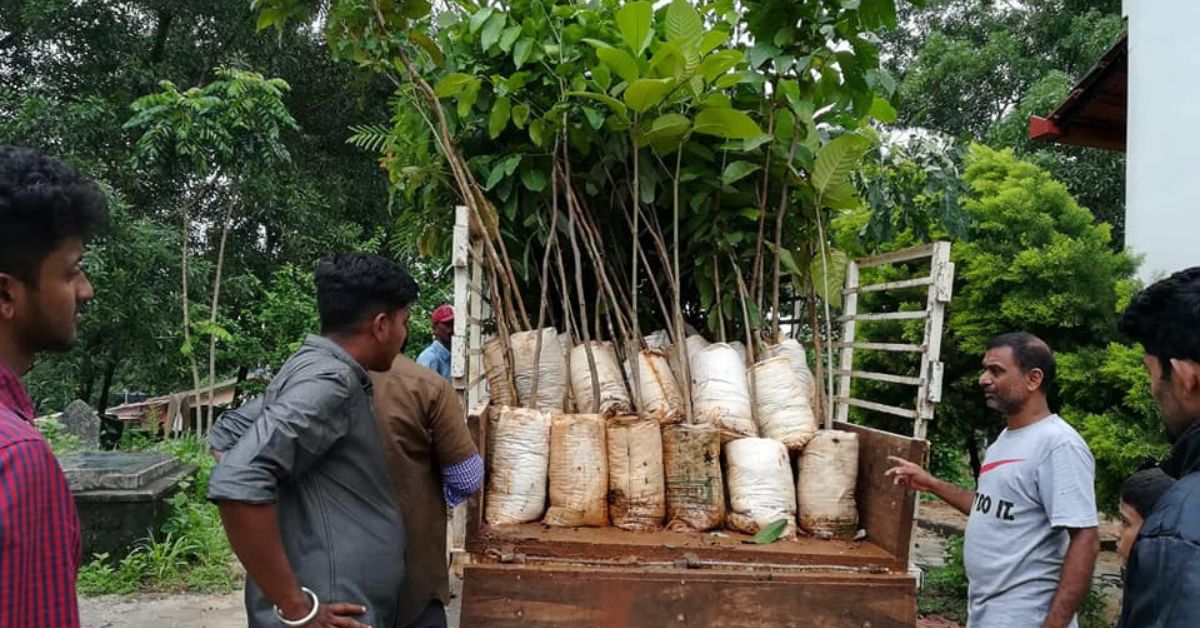 Mangalore resident Jeeth Milan Roche left his tech job to take up the task of greening his city, transforming its dumpyards, creating food forests, and much more.
In 2020, 46-year-old Mangaluru resident Jeeth Milan Roche was heading the tech team at a well-known IT company when he hit a rough patch in life. He recounts that phase as one where he would spend a lot of time at home, "feeling depressed".
Months went by and one day he thought of taking a walk at a nearby park. Observing the lack of green cover around the area, he thought of procuring and planting a few saplings. "It started with planting one sapling, and then more the next day, and more the next. The sense of relief it gave me was amazing!" he shares.
In the years to come, Jeeth continued his work of planting saplings under his project 'Mangalore Green Brigade' and for the last six years has been a full-time environmentalist.
Reminiscing the journey of the last two decades that he has spent beautifying the ecosystem of Mangaluru, Jeeth says, "I simply started to get out of my depression, and to date, I haven't stopped. I plant trees everywhere! If you ask me the strangest place, I would say the cemetery. I visit cemeteries of all religions and have planted trees in over 23 of them. I plant 12,000 trees in Mangaluru every year."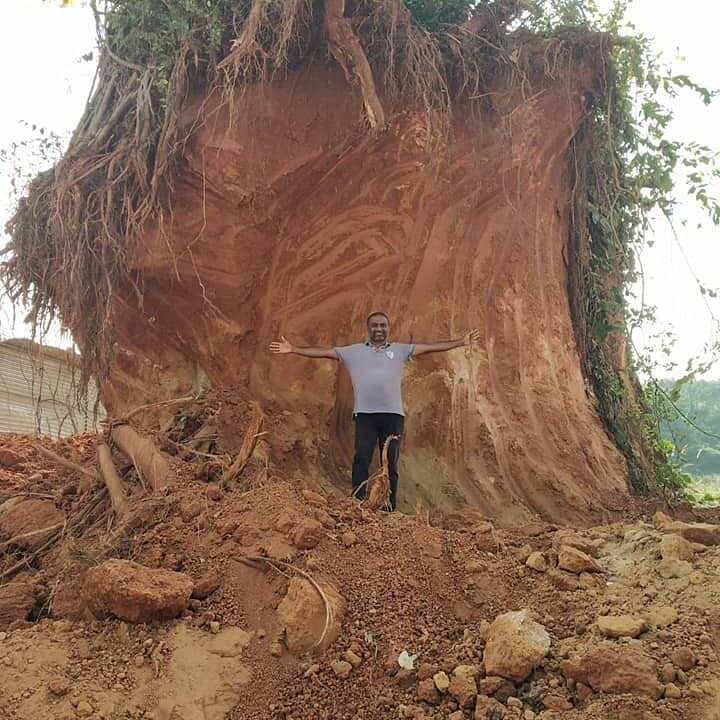 Transforming Mangaluru with his passion
One of the spaces where Jeeth has done a major portion of his tree plantation work is the Pachanady dumping ground in Karnataka's Dakshina Kannada district. While tourism thrives every year, giving a boost to the state's economy in this area, the dumping ground is a dark spot on this canvas of beauty.
The Pachanady dumping ground has been infamous for decades now, making headlines for all the wrong reasons as the beginning of the monsoons trigger havoc in this area. Spanning 42 acres of land, the dumping yard is reported to contain around nine lakh tonnes of waste that has been stagnant here for so long that the stench in the air is simply unbearable.
In fact, in August 2019, a situation of panic ensued in the area when local villagers were forced to vacate their homes as garbage from the dump yard began flowing through their homes due to the heavy rains.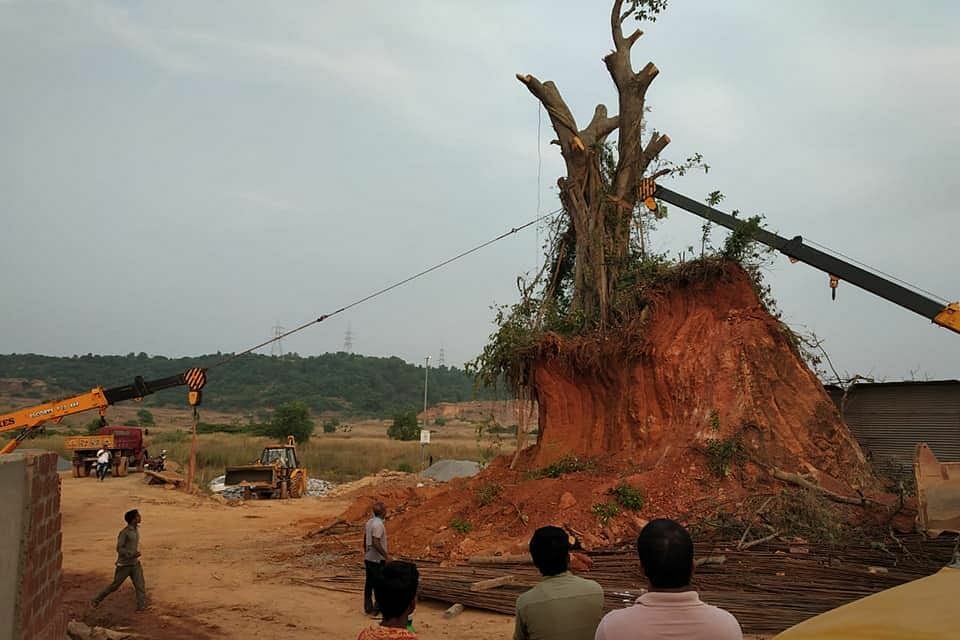 In an interview with Times Now, one local Karunakar expressed his woes saying, "It has become impossible to live here. There is no food or drinking water. We cannot even sleep due to the foul smell. Mosquitoes have been swarming the area."
The principal of a nearby school, meanwhile, had expressed how this catastrophe had impacted students. Sagaya Selvi spoke of how people were suffering because of this dumping yard, adding "Don't we have the right to live here or breathe fresh air? 3,000 students live in the area. Circumstances like these are forcing the locals to live like animals."
Since then, efforts have been made to clear out the waste. But the dump yard continued to be a symbol of despair against the backdrop of the city's evolving beauty. But Jeeth decided to change this reality.
And in 2020, he planted 1,570 saplings at the Pachanady dumping ground. The idea was for the area to be filled with green cover including teakwood, rosewood, banyan, fig, peepal trees and more to combat the foul smell that locals constantly had to bear.
Another activity that Jeeth is engaged in is relocating trees that are coming in the way of development projects. Instead of having them cut down, Jeeth and his team see to it that these trees are picked up by cranes with their roots inverted and taken to the new site. "The trees are kept in this inverted position for a month, rerooted and then taken care of for a year by us to ensure they are thriving," he adds.
So if you make a trip to Mangaluru now, you will be greeted with views of forest clusters that are grown through the Miyawaki method that Jeeth came across during his tryst with planting saplings and learning about them.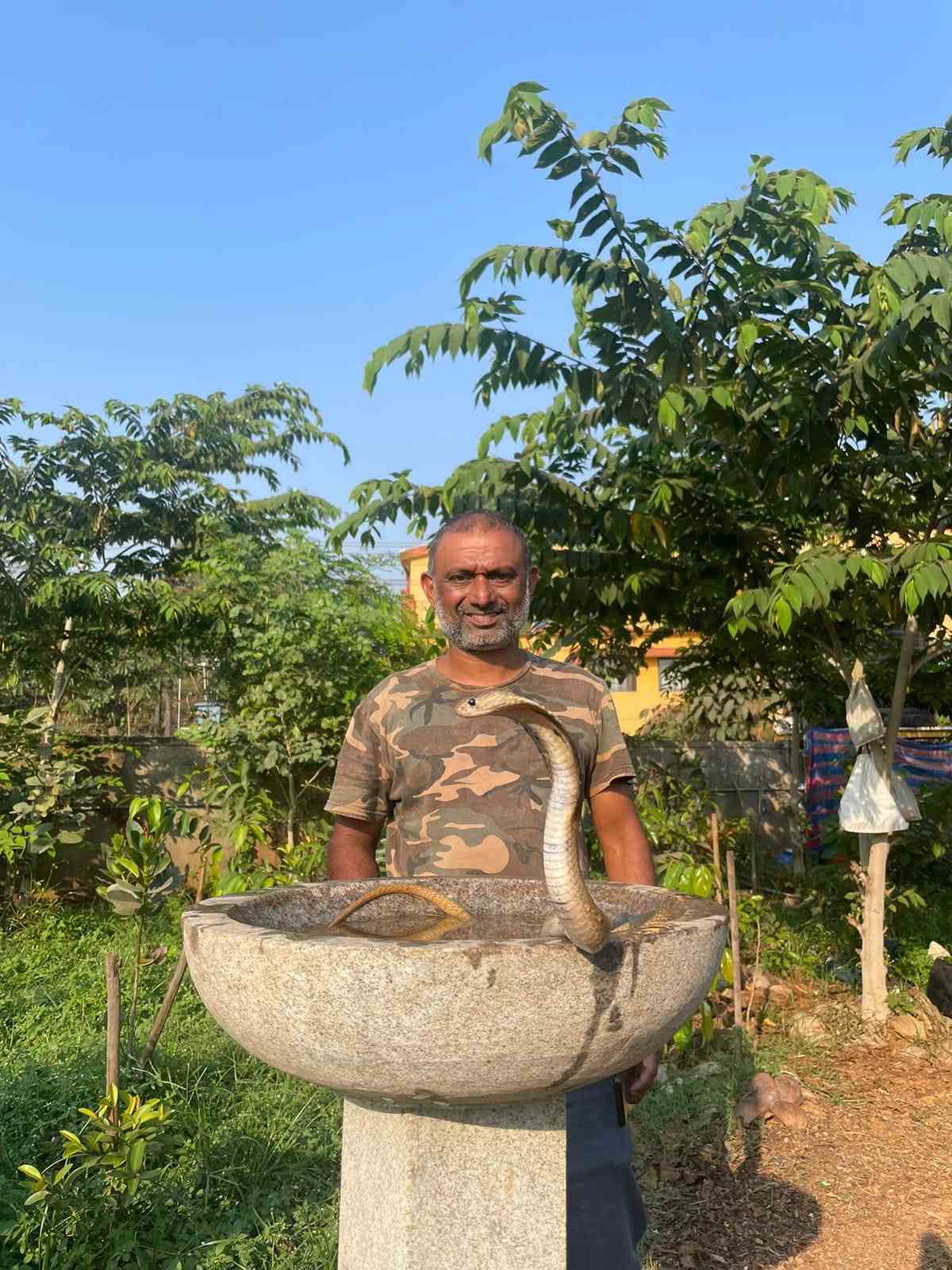 What is the Miyawaki method of growing forests?
Akira Miyawaki, a famed and globally acclaimed Japanese botanist came up with a method of growing lush thriving forests in areas of land where not a single tree had ever existed. The question perplexed many botanists as to how it was possible.
Miyawaki's technique, which first came up around the 1950s, held the answers. As he explained in his research, it was all about phytosociology or how plant species interact with each other. Every piece of soil, he said, was a time capsule of a forest.
To grow a forest through the Miyawaki method, one needs to follow a series of steps.
The soil of the potential forest is analysed and enhanced with the addition of rice husk. Following this, the seedlings of local trees, herbs and shrubs are planted randomly in this soil and in close clusters such as 30,000 per hectare. The next three years that follow are crucial as the area is monitored and weeded frequently. Due to the density of the trees (compared to 1,000 per hectare in a commercial forest), the trees begin to compete for resources and this encourages faster growth.
The forest begins to thrive and is then left to grow naturally.
In Mangaluru, Jeeth has been successful in introducing the Miyawaki concept along the National Highway and in areas like Nanthoor, Gurupura, the Karnataka Polytechnic College and Nandigudda.
Explaining how he did it, he says, "I chose 170 varieties and species of trees, herbs and shrubs. My intention was to grow food forests using the Miyawaki method. These forests would be open for all species to thrive. Birds now come to nest in the trees here and enjoy the fruits."
Jeeth says he is far from finished in his endeavours, and that there is one thing that has kept him going and always will. "The joy of working with nature is a great experience. Nature has never let me down and I never will either."
Edited by Pranita Bhat
We bring stories straight from the heart of India, to inspire millions and create a wave of impact. Our positive movement is growing bigger everyday, and we would love for you to join it.
Please contribute whatever you can, every little penny helps our team in bringing you more stories that support dreams and spread hope.
Tell Us More