Menstruation is still considered a taboo in many parts of the country. While many still do not prefer to talk about this "problem", girls in UP are coming forward to not only talk about it but also to spread awareness about low cost sanitary napkins.
Menstruation is still considered a taboo in many parts of the country. While many still do not prefer to talk about this "problem", girls in UP are coming forward to not only talk about it but also to spread awareness about low cost sanitary napkins.
"You all have become shameless as you can talk about menstruation with anyone, anywhere. At least talk in softer tones so that the men standing outside cannot overhear us. This is India after all! How will we face our male staff once we step outside this room?"
This was what an alarmed Vidyottama Pandey, a senior teacher at a government-run Upper Primary School in Malihabad block of Uttar Pradesh's Lucknow district, had to say when Vatsalya, a Lucknow-based non-government organisation working on issues related to women's health, came over to hold a discussion on menstrual hygiene management.
An appalled Pandey simply couldn't understand why they needed to hold an open dialogue on such an "embarrassing issue" and even if they "were being frank, why was there a need to talk so loudly".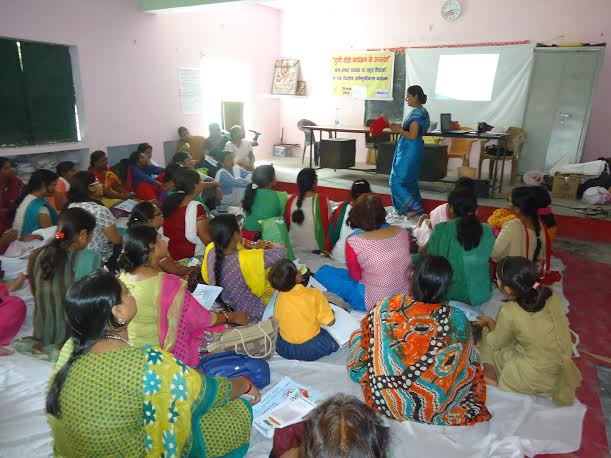 In the last couple of months that Vatsalya has been organising such meetings across seven blocks of Lucknow district, as part of their WaterAid India-supported 'Chuppi Todo' (Break the Silence) campaign, not just Pandey but several teachers have reacted quite strongly against voicing their thoughts on menstruation. Uniformly, the older women have felt extremely uncomfortable and, at times, even humiliated to be compelled to talk on this subject.
In India, myths around menstruation exist even today. Misconceptions such as menstruating women are unclean or impure and, therefore, they cannot enter the kitchen, must live in a separate room outside the house during those days, and not even dream of stepping inside a temple lest its sanctity is compromised, severely curtail their movement, affect their daily routine, and most importantly, instil in them feelings of being lesser humans.
In fact, according to Shobha Shukla of the Vote for Health Campaign, which is currently underway in Uttar Pradesh, "At least 50 per cent of girls in the state are not allowed inside the kitchen during their periods besides several other social taboos imposed on them in the name of religious traditions. In such a negative environment and especially in the absence of any candid conversations on the issue, either at home or in school, four-out-of-five girls are simply not prepared to handle this normal biological change when it happens and three-out-of-five are scared to mention it to anyone. This only leads to a lot of mental stress and health complication for them."
In order to enable girls and women to break out of this vicious cycle of apprehension, misinformation and taboos and to ensure that not only do they have a comfortable and stress-free period but that they also don't have to put normal life on hold – whether it is going to school or working at home or in the fields – the state government has decided to work towards achieving 100 per cent menstrual hygiene and sanitary napkin coverage by 2017.
The idea is to ensure that each girl remains healthy and has access to affordable sanitary napkins.
"Many women and girls, especially in the rural areas, do not use sanitary napkins and often catch infections," observes State Chief Minister Akhilesh Yadav, adding, "While many are ignorant about the biological changes in their bodies others simply cannot buy expensive sanitary napkins."
Considering these challenges, the government has sanctioned an initial budget of approximately Rs 100 crore to produce low cost sanitary pads.
Arunachalam Muruganatham, the man who introduced inexpensive sanitary pads to his home state, Tamil Nadu, has been roped in to lend his considerable expertise in Uttar Pradesh (UP) as well.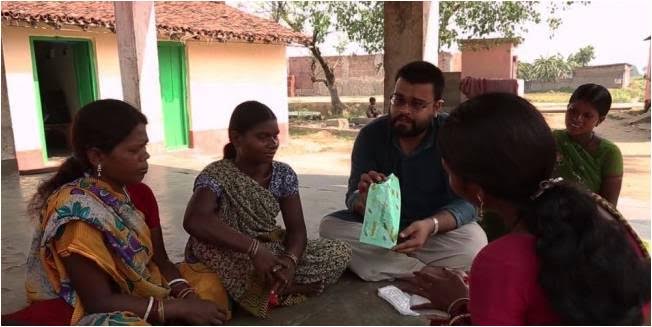 "Apart from the urban pockets, the penetration of sanitary napkins in UP is less than five per cent. There is definitely the question of availability and affordability. But there are other factors at play, too. For instance, in small towns, the product is available at the neighbourhood grocery store or at the pharmacy, which are run by men. Girls feel hesitant to buy from them. Moreover, most major sanitary napkin manufacturers have positioned the product in the comfort domain rather than as a necessity and the emphasis is not on hygiene. All this, combined with the social aspects, has created a difficult situation," he elaborates.
Low-cost sanitary napkin units set up under Muruganatham's guidance have made the macro industry micro, in which women are both the producers and the sellers.
"We are speaking to the Indian government to expand this micro industry to the rural areas. This will facilitate women, who are currently producers and sellers, to become the ambassadors of change," he remarks.
At present, in UP, low-cost sanitary napkins are being produced and sold by women's groups in Barabanki, Mathura and Mahoba districts, as pilot projects. These units have given women jobs and assisted them in adopting a healthy lifestyle.
Encouraged with the help extended by Muruganatham, Chief Minister Akhilesh Yadav has asked all district magistrates to support endeavours towards the production and marketing of low-cost sanitary napkins through Panchayat udyog (industry) or the public-private-partnership model.
The target is to ensure that all girls between the age group of 10 and 19 years, studying in Class Six to Class 12 in government-run schools, including the Kasturba Gandhi Bakila Vidyalaya (KGBV), get their quota of low-cost sanitary napkins free from August 2015 onwards.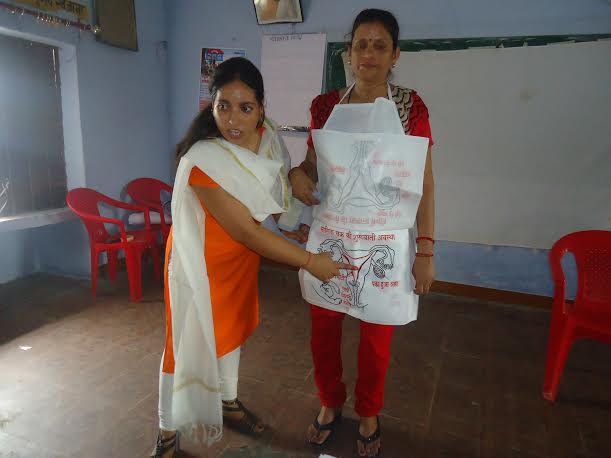 There are nearly two million girls in the state, who will benefit from this move. Of course, till the time low-cost sanitary napkins manufacturing units are set up and fully functional in every district, the government is negotiating with various companies to procure sanitary napkins.
No doubt low-cost sanitary napkins can prevent many women from developing serious physical ailments but that is dependent on getting them to use the product in the first place.
So, along with equipping women with the means to buy safe, hygienic sanitary napkins, a great deal of work has to go in to change attitudes. And that is where interventions by organisations like Vatsalya come in.
Shares Shukla, "Over 85 per cent girls use tattered pieces of cloth during their period, which is extremely unsanitary. But even as they are given free sanitary pads someone has to acquaint them with the benefits of using them and demonstrate its use and proper disposal."
Agrees Dr Neelam Singh, the founder of Vatsalya, "There are girls in villages who have never seen these napkins and they neither know how to use them nor have any knowledge about their disposal. The need for aggressive orientation and training, which is being given to teachers and students now, has become imperative after the state announced the free distribution of sanitary napkins in all upper primary schools for girls. Government efforts will have no meaning unless teachers are sensitised towards the issue. With enhanced awareness they will no longer feel hesitant to discuss this issue with their students and can help them understand their body better."
So far, Vatsalya has trained more than 300 teachers on menstrual hygiene management after its team of committed volunteers extensively researched on the practices on the ground and the information levels of the educators.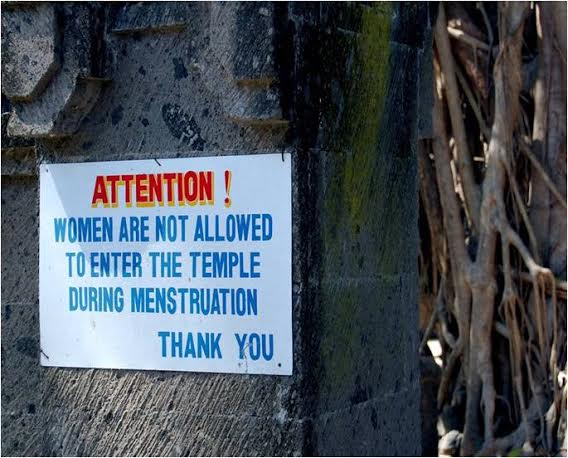 "The teachers who had felt ashamed and troubled at the mere mention of menstruation in a crowd of strangers have been transformed into master trainers equipped to tackle any question or myth associated with it," says Singh.
Various studies suggest that there are over 2.8 million adolescent girls in UP, who end up missing out on life and studies during that time of the month. However, if the empowerment agenda goes as planned that would soon be in the past – as it very well should be.
Like this story? Or have something to share? Write to us: contact@thebetterindia.com, or connect with us on Facebook and Twitter (@thebetterindia).