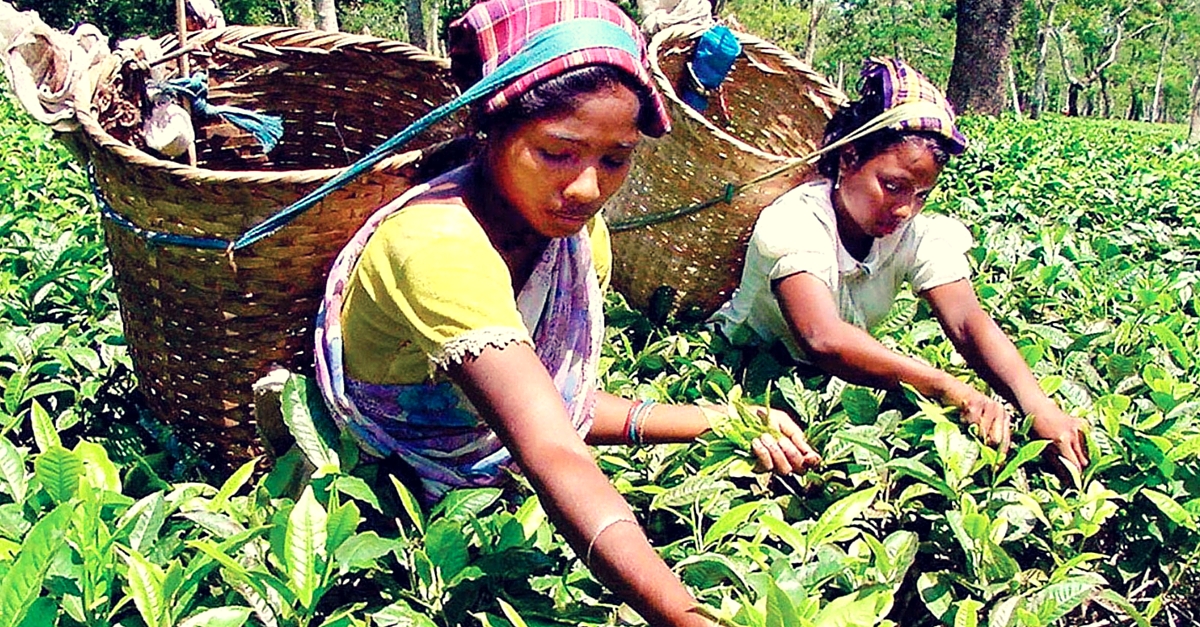 Illiteracy and alcoholism thrive in communities of Assam, along with ill health and domestic abuse, which give a perfect opportunity to traffickers. Here is how one organization and interesting initiatives are addressing the issues.
Illiteracy and alcoholism thrive in communities of Assam, along with ill health and domestic abuse, which give a perfect opportunity to traffickers. Here is how one organization and interesting initiatives are addressing the issues.
It's an age-old trap. And yet the traffickers have been using it time and again and with great success. This time it's the tea gardens of Assam they have set their eyes on. Weaving a false, illusionary web of good money and a better life, unsuspecting children, especially minor girls, are being lured in large numbers into bonded labour, sexual exploitation, even forced marriage.
Tea garden workers in the state are mostly adivasis, or tribals, who were brought to work in the estates by the British more than a century back. They mostly hail from states such as Odisha, Bihar, Jharkhand and Andhra Pradesh.
But even though the tea industry has flourished with passing time the living condition of the workers has remained – rather, made to remain – the same.
Illiteracy and alcoholism thrive in the community as do ill health and domestic abuse. And this makes for a perfect setting for traffickers.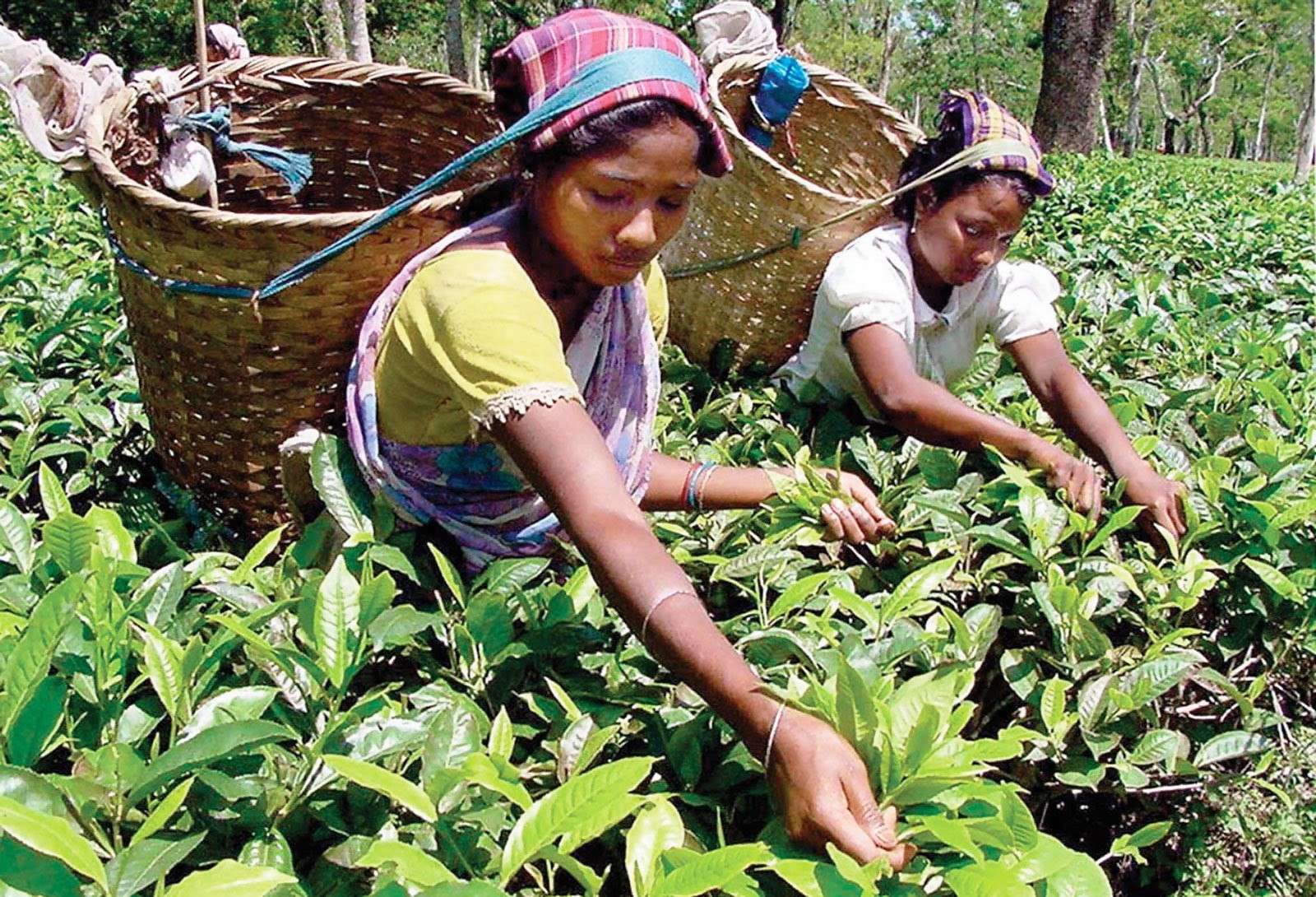 Somila Tanti, 16, who was trafficked for forced labour and then rescued a year later from Delhi, admits that poverty made her blind to the threats behind the promises of her kidnapper.
"I was tempted into going away with him [trafficker] as he promised me a job in an office because I knew how to read and write. The idea of having a comfortable life in the big city was too tempting to resist. We are poor so I fell into the trap," she recalls.
Tanti's experience, however, turned out to be very different and she is shaken to the core even now. When she was rescued she was working as a domestic help in a home in the Capital – the third one since she came to the city – and by then she had already been scarred by sexual abuse at the hands of her second employer.
Tanti's parents are workers in a tea garden in Sonitpur district, the biggest hub of trafficking in the state. Her father, Ramesh, says that despite being poor he had harboured big dreams for his daughter, "I didn't want her to end up plucking tea leaves like me. I worked hard and saved enough to send her for computer lessons… she was one of the brightest students in her class."
Just like Somila Tanti, Meena, 17, an orphan, too, has been to hell and back. Hailing from another tea garden in Sonitpur, she was taken away when her aunt was away at work. Once in Delhi, she was sold to a domestic help placement agency for Rs 22,000.
"I was made to work in different households but was never paid anything. The money used to go to the agency," she reveals, unable to talk much. Meena also suffered sexual abuse in the hands of a grocery seller.
It was the child rights organisation, Bachpan Bachao Andolan (BBA) that finally helped Meena get back home two years after she went missing. Although her aunt did trace the person who trafficked her there was little she could do thereafter.
"Meena's aunt managed to track Stephen who had lured Meena away. He said that he had handed her to one Praveen Kumar of a placement agency in Delhi and that she would return soon. She waited for a year and then went by herself to Delhi to look for her niece. When she contacted the agency, Praveen threatened her with dire consequences if she complained to the police," shares Rakesh Senger of BBA.
Meena's aunt didn't give up and kept her search on for a year before returning to Assam. Once she got back she contacted the BBA in 2013. "We approached the Delhi Police and after a month-long investigation and with the help of the Haryana Police, we were able to find Meena in Sonipat, Haryana, abused and traumatised. Both her trafficker and employer have been arrested," adds Senger.
According to BBA, which was initiated by Nobel laureate Kailash Satyarthi in the 1980s, between 2013 and 2015, more than 200 complaints of trafficked girls have been registered in just one police station, Laluk, in Lakhimpur district of Assam.
Of these, 40 girls have been rescued. From another police station, Rangapara, in Sonitpur district, 25 cases of trafficked girls have been identified of which seven are back. All these girls hail from the tea gardens in the vicinity.
"The numbers, however, don't reveal the true picture," Senger says, "Most parents don't lodge a formal complaint for fear of earning disrepute in the community. That mindset further encourages the traffickers."
A joint study on trafficking of women and children, conducted by UNICEF and the Assam government, has found that the number of girls forced into sexual exploitation is higher than those pushed into bonded labour.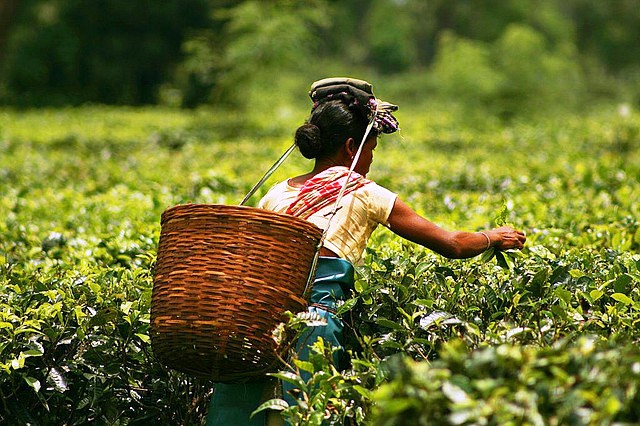 "The only form of exploitation faced by an adult woman in a majority of cases was sexual in nature, which in some cases was combined with forced marriage," reveals the study, which scanned such cases between 2011 and 2013.
In fact, over the last few years many girls rescued from brothels in Delhi, Mumbai and Siliguri (West Bengal) have been found to be from Assam.
Of course, as per experts working in the field, forced marriage too is among the major reasons for the high numbers from northeast India. Anjali Sharma, a Guwahati-based activist, elaborates, "The skewed sex ratio in the country, especially in states like Haryana where there are villages with a large number of men and hardly any women, is causing young girls to be trafficked from Assam and other states and sold into forced marriage. Sometimes one girl is 'married' to two-three brothers."
Alarmed at the wide cast net of threat to the unassuming and marginalised communities in the region, organisations such as the BBA have started initiating awareness campaigns. One such intervention is a mobile theatre led by rescued victims.
Informs Senger, "We are going to launch a mobile theatre, which will spread awareness on the issue of trafficking in the local languages, including Assamese and Shadri [mainly spoken in the tea gardens]. Our aim is to encourage the rescued victims to share their stories so that people can become alert and save themselves from falling prey."
The mobile theatre, to be launched in a few months' time, will go to about 20 villages in districts with the highest number of trafficking cases.
"Apart from that a vigilance committee comprising local community women and students will be set up to keep a check on any suspicious person," he says.
On their part, students unions in the tea gardens have decided to take it upon themselves to hold community meetings and discourage parents from sending their children, especially daughters, away for work in the cities.
"Parents get convinced as there is the prospect of good money, way better than their daily wage of Rs 90. They send their kids away thinking a year or two of working outside will help them earn a sizeable amount and then they can return," says Bosco Munda, a union member.
While the number of rescued victims is way lower than those that are still missing, the ones that have been lucky to escape are determined to alert others even as they slowly try and rebuild their own lives.
Shanti Munda, 15, who was rescued some time back, signs off on a positive note, "I lost two years of my life to a horrible experience but I am back with my family and determined to not let my life go waste. I am studying in Class 10 now and want to become a nurse."
Like this story? Or have something to share? Write to us: contact@thebetterindia.com, or connect with us on Facebook and Twitter (@thebetterindia).