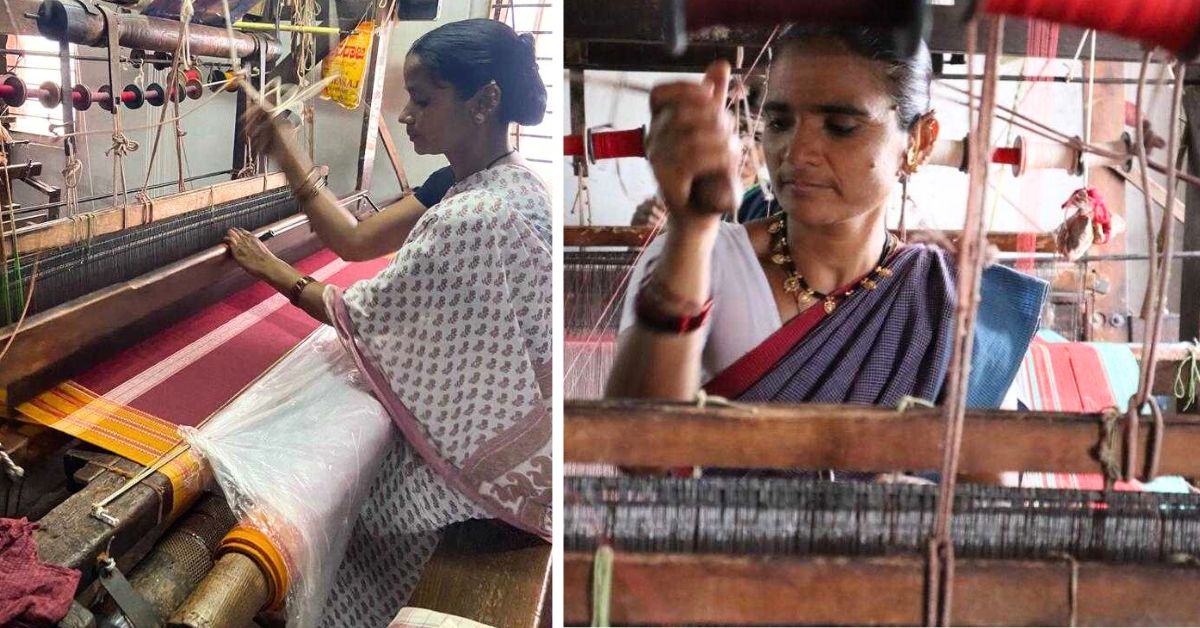 Textile expert Hemalatha Jain works with artisans across Karnataka to breathe life into ancient and rare handloom weaves of the region.
"There is a story behind every weave, a tale behind every saree," says Hemalatha Jain as she takes us on a visual journey through many centuries, chronicling the evolution of the saree in Karnataka.
The southern state has long boasted of rich silk sarees, including the likes of GI-tagged Mysuru silk and the traditional ilkal. Some lesser-known weaves that date back as early as the 10th century are present among many communities, but don't find the same reach across the globe. When clusters of weavers settled in parts of the state, many handlooms came up. Today, however, they have gradually faded out, as readymade patterns now dominate the scene.
Hemalatha, a Bengaluru-born textile expert, is on a journey to revive the numerous weaves of the region. "I was working at the Kansas State University, USA and returned to India in 2014. I spent the following year visiting villages and hamlets and speaking to the artisans here," says the 43-year-old crafts enthusiast, who has a PhD in textiles and a Post Doctorate in crafts.
Hemalatha has always had a keen inclination towards the crafts of Karnataka, where she was born and raised. Her one-year sojourn only revealed how the crafts, however, were now languishing.
What intrigued her was that a lot of the artisans would go on for hours about certain weaves, but there were no samples to be found. A lack of documentation was the obvious reason. Compelled to get to the bottom of this riddle, Hemalatha decided to go on a mission to bring back the lost weaves of Karnataka.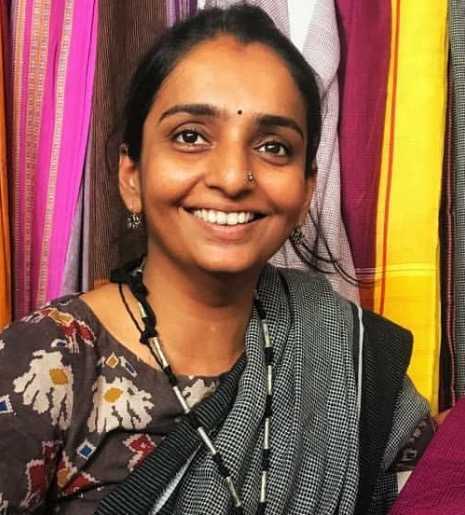 Discovering a 250-year-old craft
The Punarjeevana Trust was born in 2015 out of the textile revivalist's burning desire to give a platform to the disappearing weaves of India. For this, she began scouting the state for people who still held on to these weaves in material and memory. She then met a devadasi woman who owned a saree woven using 'Patteda Anchu', a technique dating 250 years back.
The technique traces back to the 10th century, when it was a popular form of art in and around the villages of Gajendragarh, Belgaum, Raichur, Kodal, Bidar, Bellary, Gulbarga and Dharwad. Its characteristic feature was its border, while the cotton fabric made it suitable for women in the fields to don the saree and go to work.
What was also interesting was the colour scheme used for the saree — mustard, maroon, pink and green. The usage of black was a strict 'no', as the saree was offered to the local deity Yellamma Saundatti. Hearing this story, Hemalatha was overcome with an intense desire to bring back the weave. Their spin on Patteda Anchu is based on a two pallu concept, wherein there is no right or wrong side. The yarn twisting is done in a way that does not permit creasing.
Hemalatha says getting the weavers to focus on these lost weaves once again wasn't the easiest task. "They had given up weaving, as handloom weavers were not getting much work here at the time. It was tough to get them to trust me. But I started where I was, with what I had," she says.
Punarjeevana began getting more weavers on board, as well as orders, through word of mouth and frequent exhibitions. What started with a team of two has now expanded to 55 weavers, 20 dyers and spinners, and hundreds associated with the venture. At the heart of everything they do lies the quest to revive sarees that have been forgotten in time.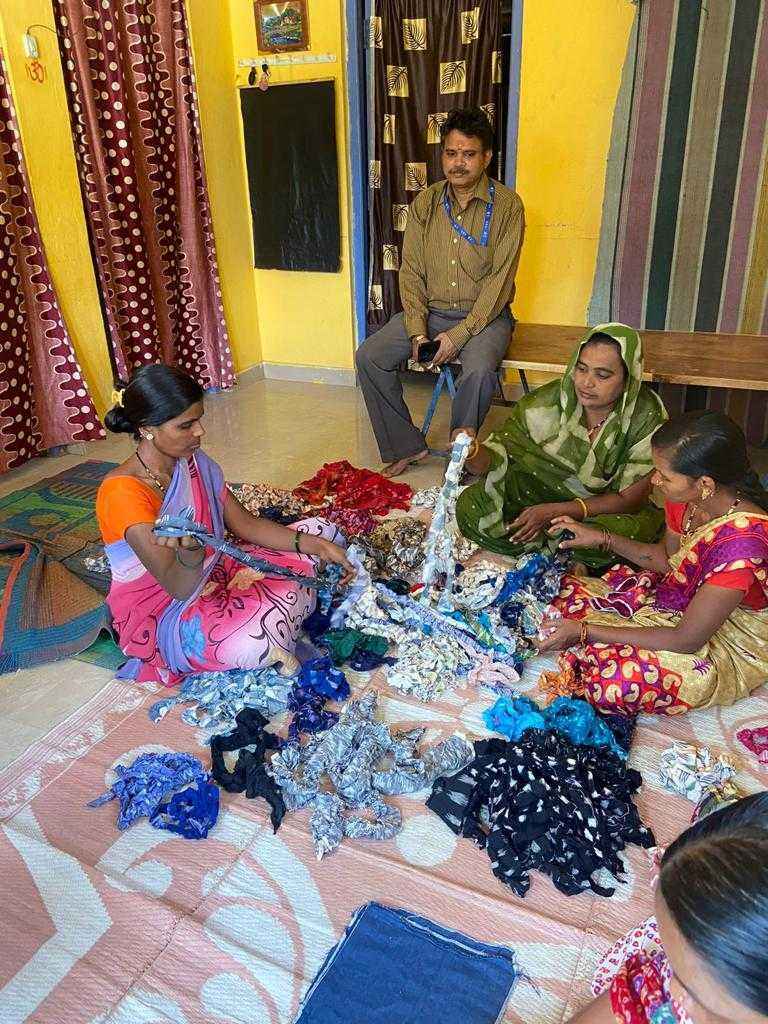 Designs that embody ancient traditions
Other weaves that Hemalatha is focused on reviving are the Sudha Kadi (the parallel lines in the border which depict sunrise and sunset), Gomi Teni (a 12th-century weave that "hasn't been seen since the last 40 years") and the Hubli saree (worn by married country women).
Hemalatha says the motifs on the sarees of the Gomi Teni weave are inspired by jowar seeds, which represent the herringbone stitch. "Being grown majorly in North Karnataka, the jowar motif represents a symbol of prosperity, which was gifted to pregnant women and also worn by married women during Sankranti (harvest festival)."
The origin of the Hubli saree can be traced back a century, to areas of Gajendragad, Bagalkot and Gadag. Hemalatha says the pattern of the border, called gadi dadi, was because of the flowers that symbolise beauty and elegance. "The warp is always in off-white (kora) for body and contrast weft, which gives a bright shoot of colours, leading to a dhoop chhaav (sun and shade) effect."
Like these, Punarjeevana works with 20 ancient varieties of weaves.
Keeping up with contemporary designs
Hemalatha notes that they aim to be a sustainable brand and adopt natural dyes, with little use of enzymes. Churning out 250 sarees a month, and with an annual turnover of Rs 25 lakh, Punarjeevana ships across India, as well as internationally to the United States, UK, UAE, etc.
While the process and journey of reviving these sarees are fulfilling, is it easy to break even with the mainstream market?
"It is tough," maintains Hemalatha. "There are a lot of replicas on the internet that are made on power looms, whilst there is a lot of work that goes into ours. It is tough for a customer to identify the real weaves and it is tough for us to prove the authenticity of the product," she notes.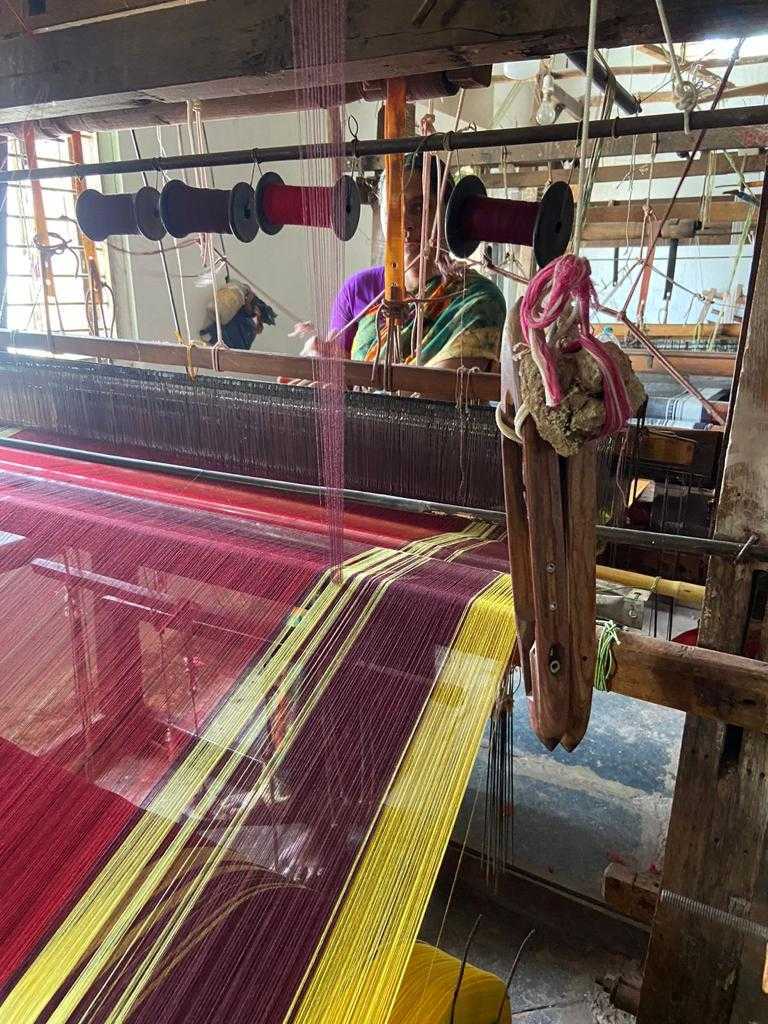 Meanwhile, she has also created a community of weavers who are proud of what they do. For instance there is Bhavani amma, who says she feels delighted to be a part of Punarjeevana. "I am fortunate to train younger women to weave traditional weaves, and I hope to work and teach till my last breath."
Artisan Rasul bhai says, "We are delighted to make these weaves come alive, with Hemalatha ji giving them a special twist with yarn and colour. We did not think these would work so well in the market but they did."
And 86-year-old Irappa, who has been weaving since he was 13 years old, continues this tradition. "I am happy to weave these forgotten textiles like my parents would do."
We bring stories straight from the heart of India, to inspire millions and create a wave of impact. Our positive movement is growing bigger everyday, and we would love for you to join it.
Please contribute whatever you can, every little penny helps our team in bringing you more stories that support dreams and spread hope.